Davinci Virtual is a virtual receptionist and telephone answering service provider for small businesses. We compiled Davinci Virtual reviews from around the web to determine what customers think about the company and compared the most common pricing options.
For an in-depth comparison of the top three telephone answering services for small businesses, read our answering service buyer's guide.
Davinci Virtual Customer Reviews
Overall experience: Great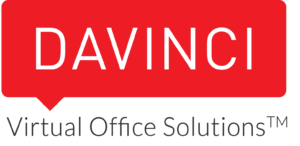 Ease of use: Great
Customer service: Great
Pricing: Low
Summary of User Reviews
We scoured hundreds of available reviews and found that Davinci Virtual has mainly positive ratings. Here's what we found:
What Davinci Virtual does well:
Users who recommend Davinci Virtual said that they find the virtual receptionist service very helpful. Users also said that Davinci Virtual is efficient when it comes to following instructions on how they want their calls to be received. Excellent customer service was also cited.
What Davinci Virtual does not do well:
Users who left negative reviews cited delays in setting up the telephone answering system. It is notable however that negative reviews about Davinci Virtual are rare and users mostly liked their services in general.
Most Helpful Positive Review
A user who left a positive review on the review site, Consumer Affairs, said that he considers Davinci Virtual their dependable backup secretary that provides effective telephone answering support even during after-office hours. He noted that Davinci Virtual is very responsive and accommodating whenever they want to make any changes to their call scripts, or if they need anything modified on the system. He also said that whenever the answering agents at Davinci Virtual don't know who to transfer the call to, they check with the company's main contact person, which makes transferring calls efficient.
Most Helpful Negative Review
A user who left a negative review on Consumer Affairs said that when they first started using the service, they experienced a lot of delays in setting up the system as Davinci Virtual has complicated compliance requirements. This made the setup stage more difficult than other telephone answering service providers. He said that this is something that new clients should take into consideration before signing up with Davinci Virtual, especially if they need to use their services right away.
Davinci Virtual Reviews From Users Around the Web
Here are a few other resources for finding helpful Davinci Virtual reviews from customers. We rated the review sites on a scale from poor to excellent based on how trustworthy and useful the reviews seemed.
User Review Website

Average Rating

Number of Reviews

Quality of Reviews

Consumer Affairs

4.6 out of 5

63

Great

Trust Pilot

8 out of 10

303

Fair

Clutch

4.2 out of 5

6

Fair

*Average rating as of date article was written: August 3, 2017
Davinci Virtual Pricing
Davinci Virtual has two pricing options for small businesses ranging from $99 to $199 per month. The main difference between the two plans is the number of minutes users receive.
| | Business 50 | Business 100 |
| --- | --- | --- |
| Pricing | $99 per month | $199 per month |
| One time setup | $95 | $95 |
| Minutes per month | 50 minutes | 100 minutes |
| Estimated average calls per month | 40 calls | 80 calls |
| Guaranteed Live Answering | Yes | Yes |
| Voice Mailbox | Yes | Yes |
| Voicemail Transcription (text/ email) | Additional $9.95 per month | Additional $9.95 per month |
| Toll Free Number | Additional $30 per month | Additional $30 per month |
Both plans include all features of Davinci Virtual including the basic phone answering services, virtual receptionist feature and voice mailbox. They require additional fees for services such as transcription of voicemail to text or email at $9.95 per month.
Clients also have the option to add a toll-free number, as Davinci Virtual only includes a local number in its plan, for an additional $30 per month.
Compare Davinci Virtual Competitors
Not sure if Davinci Virtual is the right small business virtual receptionist and telephone answering service provider for you? Check out our in-depth comparison of three top providers in our answering service buyer's guide.