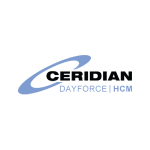 Dayforce HCM is Ceridian's human capital management software. It offers tools for managing payroll, time tracking and attendance, benefits, and more. We compiled available reviews from around the web and found that Dayforce HCM has mostly positive ratings. We also compared the most popular pricing options for small business owners.
Want to know the top HR software for small business? Read our Dayforce HCM alternatives guide.
Dayforce HCM Customer Reviews
Overall Experience: Good
Ease of Use: Fair
Customer Service: Good
Pricing: Good
Summary of Dayforce HCM Reviews
What Dayforce HCM does well:
Users who gave Dayforce HCM a positive review said that they like how robust the system is, with features for recruitment, benefits, payroll, and predictive analysis all in one place.
What Dayforce HCM does not do well:
There weren't a lot of negative reviews about Dayforce HCM, but some users mentioned that they found it difficult to learn how to use and implement the software.
Most Helpful Positive User Review
A positive reviewer from the site Software Advice said that the sheer number of the software's features and its level of configurability offers endless solutions for businesses to drive best practices and innovation. He said the software is logical and intuitive and that in the hands of someone who understands HRIS, Dayforce HCM can help improve business efficiency.
Most Helpful Negative User Review
A reviewer from Software Advice said that they went straight from signing up to implementation, and a few things would have gone smoother if they had a more complete understanding of the Dayforce platform. He said that since the platform is very configurable, it's more ideal to be fully trained so you can go in knowing exactly what you need from the implementation team.
Other Dayforce HCM Reviews From Users Around the Web
Here are a few other resources for finding helpful Dayforce HCM reviews from customers. We rated the review sites on a scale from poor to excellent based on how trustworthy and useful the reviews seemed.
Review Website

Average Rating

Number of Reviews
Quality of Reviews
Google Play Store

4.0 out of 5

17, 208 reviews

Good

Software Advice

4 out of 5

148 reviews

Good

G2 Crowd

4.1 out of 5

138 reviews

Good

*Average rating as of date article was written: Oct 6, 2017
Dayforce HCM Pricing
Dayforce HCM's pricing structure isn't readily available on their website, but according to a third party website, Dayforce HCM's Payroll and Benefits applications come in a package that starts at $11.50 per month (per employee). They also have a Payroll only option that costs $10 per month (per employee). Pricing depends on a company's specific needs.
The software is cloud-based with mobile apps also available for on-the-go monitoring and management. Dayforce HCM's features include:
Benefits enrollment
Workforce management
Dashboards
HR Management
Compare Dayforce HCM Competitors
Not sure if Dayforce HCM is the right HR software for your small business? Check out our HR software buyer's guide comparing three top providers.