Need more patients for your dental practice? We've compiled a list of the top 29 dental marketing ideas the pros use to drive more traffic to their practice. Use these dental marketing strategies to start acquiring more patients today!
---
Attracting new dental or orthodontic patients to your practice is a huge and overwhelming challenge. After all, you are running a business full-time, managing a host of other responsibilities, and just don't have the time to develop, execute, and test a full-throttle marketing campaign that produces new patients month after month. Get some helpful tips on ways to market your practice in this article.
---

We all know how important social media marketing is for small businesses, but are you really using your platforms to their full potential? With Hootsuite, you can save time and keep your social media presence active by scheduling your posts and curating fabulous content across all your profiles. Then you can use Hootsuite's analytics tools to see the impact of your efforts. Click here to get started for free.
---
Maggie Aland, Fit Small Business
Tons of prospective patients are searching Google to find dental practices like yours. Make sure that when people search "dentist in [your location]", they are seeing your website listed on the first page of the search engine results. Click here for our guide on how to rank on Google Search, or click here to learn about how to advertise on Google.
---
4. Build Local and Niche Relevant Citations for Your Practice.
Donahvan Robello, #VariantSEO
Citations are a staple for ranking your dental practice for local keywords in search engines, and can also drive customers to your site. The most popular citations are Yellow Pages, Yelp, and Angie's List. There are also medical specific citations you can add your practice to such as Health Grades and Zoc Doc. The more you create the better you'll rank in Google and the more customers you can attract.
Click here to get a free Yellow Pages listing.
---
5. Use video to market your dental practice
Alison Podworski, Alison May Public Relations
I work with The Silent Partner Marketing. The owner, Kyle Reyes handles all the marketing and social media for Yanni Family Orthodontics in West Springfield, MA.
The number one tip that they give the practice is to utilize video. Their recent video campaigns have been a huge hit…They boosted the videos through Facebook with a strategic demographic plan. The cost to advertise the videos was only $25 each, and they reached thousands of potential new patients!
An example of videos that you can promote is Meet the Team videos, with each video focusing on one member of the dental practice.
---

---
Jeff White, Fit Small Business
How can you attract new patients and encourage existing patients to spend more? Offer a truly great customer financing program. Blispay offers financing of up to $10K. Customers can apply from their smartphone and get approved in minutes. You process the payment just like a Visa card. Purchases of $199+ can qualify for a no payments, no interest if paid in full in 6 months promotion. Market your new customer financing program on your website, social media, and offline marketing! Your practice can get set up in a little as 1 day. Read our complete guide to offering customer financing for more details.
---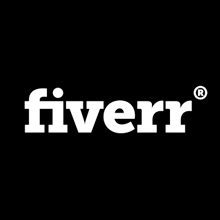 ---
Dentists have a lot to gain by promoting their practice through email marketing. Learn how one dentist uses email marketing to retain customers and attract new ones.
---
Dan Virgillito, Town Squared
You can increase your client base and boost your bottom line by using cross-promotion, collaborating on marketing with the right business partners. In this article, Dan gives 6 ways to work with a local business in order to promote your dental practice.
---
Most business leaders agree that at times of market stress, marketing should increase. Rather than cutting back on "promotional" activities, putting your practice out in the forefront of your community is recommended. However, advertising can also be expensive. Here are a few ideas for promoting a practice that are not expensive, and in some cases, free.
---
Offline marketing is still a great way for dentists to grow their practice. In this article, Brian Gumz offers seven quick ways for dentists to do offline marketing through referral programs and mediums such as flyers, TV, etc.
---
13. Use email marketing to stay in contact with your patients in between appointments.
Aylin Cook, Sr. Content Marketing Manager, PatientPop
Implement an email campaign to communicate with your customers about all sorts of useful topics, including appointment reminders, general health information, survey requests, office news, test results, and blog posts on topics of high interest. If the customer is not one that you see regularly, or has no particular follow-up planned, the content posts — in which you expertly discuss important or current medical issues — are absolutely critical in maintaining a connection.
---
If you reading this article, you know that you should have a website. However, there are probably one or two reason that you don't have one yet: 1) Building a website can be intimidating. 2) Having a website can cost several hundred dollars a year. While this was true several years ago, it's just no longer the case. We've written a comprehensive guide on how to get your website up and running in no time – click here to check it out.
---
You need to attract more new patients to your practice, but you don't know where to start. While creating and implementing a comprehensive marketing plan does take time, there are many things you can get started on today. The 10 dental marketing ideas in the article will help you quickly amp up your practice marketing so you can start attracting a steady flow of new patients.
---
Just a few short years ago, using a simple, inexpensive website template as the basis for the practice's online presence was good enough for the average dentist. But today, with the rise of search engine optimization and social media, and the ever-increasing importance of online patient engagement, a dental practice website needs to be more than just a static online brochure. This article shows you how to create the ultimate dental practice website.
---
17. Invest in professional photography and videography
Dr. Jenny Maple, Orthodontist, Maple Orthodontics
Prospective patients are going to go to your website to do their research. If you have outdated photos and don't properly portray the personality of your practice, you might lose out on business. A photo and video shoot can be completed in a couple of hours and can make a drastic improvement to your brand image. We invested in a new website in 2016, but the images and videos are what really made a huge difference. We are also able to promote all of the photos and videos on our Facebook page and social channels!
---
18. Show your personal side to connect with people visiting your website
Amy Heath, Internet Marketing Consultant, Page 1 Solutions
Hardin Advanced Dentistry is located in Ohio, and the practice website embodies Midwestern family values in its inclusion of Dr. Tara, her husband, and children in several image assets on the site. This also surmounts the separation between the dentist and her patients by allowing visitors to the website to see and learn about her immediately.
---
19. Get Google reviews to increase your website traffic
Brian Carter, Internationally Best-Selling Author, Speaker and Consultant, The Carter Group
Encourage your patients to go to your Google Places listing and review your Dental Clinic after their appointment. When you receive a high number of positive reviews, your clinic will start showing in the local search results in Google, which means you will get a lot of traffic to your website, followed by more patients to your clinic.
---
20. Advertise at the grocery store.
At first blush this may seem like an odd suggestion, but it works! People love to support local small business, and putting your brand on the back of their grocery receipt or on their shopping cart will make you more recognizable. Get in touch with IndoorMedia to see what options are available in your area.
---
21. Generate local press to get your dental office in the news
Al Ruggie, Public Relations Director, Milestone SEO
Free checkups for first time customers is a good way to start a practice, but to advance an already established dental operation, our marketing team would do something more along the lines of a stunt that would make the local news or papers. An example of this is Denture Day where seniors in homes can get the dentists from the practice to show up at their homes to perform the most basic of services there so they don't have to travel and take time out of their day.
Learn more about how to get free press with our in-depth guide.
---
22. Send postcards to prospective clients
Tyler Brown, Marketing Specialist, DentalMarketing.net
We have found huge success sending postcards to new prospective clients. We'll target neighborhoods near our practice locations and send out well designed/polished postcards with a special incentive to get people to call. We've found that out of every 5,000 postcards we send, we'll get an average of 35 phone calls which leads to around 7 new patients. So we've had huge success marketing for dental practices using postcards.
---
23. Give out free toothbrushes to kindergarteners
Jeremy Meindl, Owner, MeindlConsulting.com
We got the best return for a client by giving away free toothbrushes to kindergartens in their area. Each toothbrush came with an attached card that offered advice to parents on when they should schedule their child for their first dental visit as well as a link to the website where they could find more information. We also included a discount on cleaning for the children and their parents. The most surprising factor in all of this is that not only did we get kids into the office, creating a relaxed family feel, but also of the parents that brought their kids in, over 70% of them switched to our client as well.
---
Although there are a few quick start options, having a marketing plan in place before you begin marketing your business is crucial. You need to know the market needs, trends, and weaknesses in order to best promote your dental office. View this example of how to create a comprehensive marketing plan to help you get started.
---
Maggie Aland, Fit Small Business
Facebook is a great tool for a local dentist office, because you can target people in your area that match the demographic of your current clientele. This article is written by me and includes a 3 step advertising strategy that is perfect for getting new patients to your dental practice.
Click here to make a Facebook ad in just one minute with a free tool from Waymark.
---
Because of size and location, local dental offices don't typically get thousands of clicks, likes, shares on Facebook. But your customers (and Facebook fans) probably love your staff, and would love to see the faces of your employees on your Facebook page. Ideas like these will get fans engaging with your Facebook posts, build brand loyalty, and offer your customers a glimpse inside your operation. View more ideas from Facebook pages in this article.
---
Twitter is a fun tool to connect with your patients and let them know about what's going on with your practice. This article shares three things your should be doing on Twitter, and four things you definitely should not.
---
Have you heard about some other dentists who are using social media marketing to grow their business? By employing dental practice marketing techniques to promote your dental practice on Facebook, Twitter, YouTube, LinkedIn, and other social media networks, you'll be right where your current and prospective patients are.
---
We use backlink analysis tools and keyword/site explorers to examine our clients' competition and attempt to garner up similar backlinks for greater domain/page authority. When analyzing a competitor's backlink profile, it's important to remember there are "good links" and "bad links". Good links come about organically or through outreach, bad links consist of comment spam, PBNs, or purchased links. Go with the good links and you'll see your rankings rise in the SERPs!
---
Over to You
Do you have a tip that was not included in the article? Let us know in the comments section below! We love hearing creative dental marketing ideas.
Want to expand your marketing efforts but need some additional working capital? Read our article on dental practice loans and find an affordable way to finance your next big marketing push.