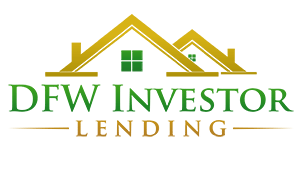 DFW Investor Lending, LLC is a private asset-backed or hard money lender offering financing to real estate investors in North Texas. They have been in business since 1997. Rates start at 14% and they'll lend up to 70% ARV. The reviews that exist are generally positive. They have an A+ BBB Rating, and were rated 5 stars based on 5 Google Reviews.
Lender Information
DFW Investor Lending Rates & Terms
Types of Properties
Non-owner occupied homes
Loan Amount
$50,000 to $1 million
LTV
70% of AVR
ARV
70%
Interest Rates
Start at 14%
Lender Fees
No prepayment penalties
10% to 15% closing costs
Transaction fees: $490
3 points origination fee
Loan Terms
6 to 18 months
Minimum Qualifications / Documentation
At least 10% down payment
Good credit
Time to Funding
5 to 7 days
Other Financing Available
Fix and flip loans
Rental loans
*Exceptions may be granted. Lender information is updated often, however exact lender terms may have changed.
States Currently Lending In
North Texas