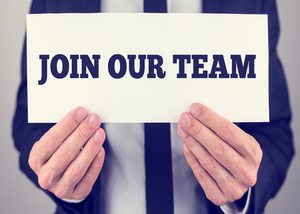 Marc Waring Ventures, the company behind the small business software and service review site FitSmallBusiness.com, is seeking an SEO expert for our growing team.
We are a fast growing NYC-based startup, with offices right across the street from Grand Central. Our founders have extensive SEO and digital marketing experience, and helped grow a previous company from 1 to over 700 employees.
We are passionate about small business, and now help over 450,000 visitors each month find the best software and services for their business.
The Position
Your Job: Help Our Articles Get Found In Google
The majority of our visitors find us by searching in Google. If you type into Google, "best press release service", you will find our article on the top of the organic results. However, there are thousands of terms where we would like to achieve a higher ranking.
For example, we would like to rank higher for the term "best accounting software". Being the number 1 listing versus the number 3 listing can be the difference between a few hundred and few thousand visitors for an article per month.
You will be the fourth member of our SEO (Search Engine Optimization) team. While we prefer candidates with prior experience, we are open to training a smart, hard working candidate that wants to break into the field of SEO. You will be working directly with one of our founders, who was previously the first employee and CMO of a company he helped take from startup to NYSE publicly traded company.
If you are looking for a ground floor opportunity to join a team of digital marketing superstars, then this is the position for you.
Your responsibilities will include but not limited to the following :
Article Outreach – Contact companies and individuals mentioned in articles and get them to link back to the article from their websites. Encourage companies and individuals to promote the article via their social media channels. Also, identify and locate websites that might be interested in promoting the article as a resource.
"Big List" Link Building – Researching and reaching out to respected websites, as well as experts, about contributing / being part of articles. Encouraging them to promote and link to resulting article.
Broken Link Building – Reach out to websites with broken links and convince them to replace their broken link with one to a related article on Fit Small Business.
Actively Participate In Online Forums About Small Business Related Topics
Qualifications for success:
You are high energy and passionate about SEO
You are smart and detail-oriented
You focus on goals and have a desire to succeed.
You are comfortable working in a startup environment, where things change quickly.
You have a powerful work ethic.
At least 6 months of marketing and/ or PR experience required (work while in college or on your own sites counts).
Web-savvy. Knowledge of WordPress and HTML preferred. Familiar with online publishing and content marketing.
Passionate about small business concerns and helping small businesses.
What we offer you:
A starting salary between $40K and $50K depending on experience.
Health insurance
401K plan with matching
The opportunity to work with bright, interesting, enthusiastic colleagues
How To Apply:
All applicants should fill out the below survey which also allows you to attach your resume.
https://fitsmallbiz.wufoo.com/forms/m13vl6n80h4r06u/
Job Type: Full-time
Job Location: New York, NY
Required education: Bachelor's