You have probably heard before that "print is dead". However, the data proves otherwise. Not only are people almost 4x more likely to open direct mail versus email (Epsilon), the direct mail response rate has actually increased since 2010 (DMA). This means that when done strategically, direct mail is a great way to increase revenue for your small business.
One popular way to do direct mail advertising is by running a postcard campaign. Cardigent designs, prints, and delivers your business postcards directly to mailboxes in targeted areas for as low as 19 cents per card. Click here to visit Cardigent so you can generate new customers and lower your acquisition costs.
Is Direct Mail Marketing Right For Your Small Business?
It's likely that direct mail will work for your business if you implement it the correct way. Many marketers today are so focused on online advertising, however it's been proven that people feel a deeper connection to marketing that is physical, such as direct mail.
Plus, unlike email marketing, which most find annoying, people actually enjoy receiving direct mail. Among U.S. respondents, 59% said that they enjoy getting postal mail from brands, and 70% feel that mail is more personal than the internet (Epsilon).
What Type of Direct Mail Piece is Most Effective?
The first step to creating your direct mail piece is deciding what type of mailer you want to send. Will it be a standard letter? Postcard? Physical item (also known as dimensional)?
According to research from the Data and Marketing Association, the response rate is typically higher for oversized envelopes versus letter-sized mailers. While you may be tempted to go with the type with the highest response rate, you always want to weigh the cost over the returns.
Which is right for you is going to depend on a few different factors:
How much you are willing to spend – For example, oversized mailers and catalogs will not only be more expensive to design and print, they are also more expensive to ship since they are heavier. We talk more about costs below.
The nature of your product or service – If you sell a more serious product (such as insurance), a letter may be more appropriate. If it's more fun, you can create a colorful and eye-catching postcard.
Who you are selling to – You won't need to give as much info about your business to past customers. If it's a standard renewal, you can get away with a simple letter. New customers may need a bigger brochure so that they can learn more about you.
If you want to test out more expensive direct mail pieces, try it out first on a smaller and more targeted group so that you can measure how well it converts before sending it out to a wider audience. You can also consider including something physical in the mailer.
"If your direct mail has something that feels solid or is bulging in the envelope, the conversion rate will go way up, as we humans are very curious creatures. We need to know what's in the packet." – Amandeep Singh, Comparism
How to Write Direct Mail Copy That Converts
You want to have a single purpose for your direct mail piece. Often times the goal of a direct mail campaign is to get the recipient to buy a product or use a service. Other goals can be to send people to your website, get people to enter a contest, or let people know about an upcoming event. Knowing your goal will help you formulate what you want the direct mail piece to say. You also need to consider what the recipient stands to gain from the letter.
Once you have a handle on what people want, it's time to write directly to that desire. We call that persuasive content "copy." If you're writing your own copy, it's a good idea to follow a time-tested principle: AIDA.
AIDA stands for Attention, Interest, Desire, Action. We will break it down with the example below from a delivery food service
Attention
The very first thing you must do in your copy is grab a person's attention. A great way to grab attention is with an image. People are very visual, and a picture of a cute animal, attractive person or delicious looking food (like in this example) is a good way to do this.
Interest
Interest comes next and it's where you discuss your customer's problem and then present your business as the solution. Don't get too wordy, but take a general approach on how your business can help that person.
Sprig does a great job with this. By saying "Delivered faster than you cook," they are pointing out the problem (how long it takes to grocery shop for dinner) and the solution (delivering all ingredients to your door).
Desire
If you've captured the reader's attention this far, now is the time for some serious selling. Be careful not to simply list features. You want to share the benefits of your product or service. For example, Sprig states that they're simple, fresh and fast.
Action
Once you've given your customers a reason (or many reasons) to consider you, it's time to drive them to action. What would you like for them to do? Maybe you'd like for them to stop by soon or on a specific date, or set up an appointment? Lead them to the very next step that needs to happen as soon as they stop reading your mail.
Sprig completes this step by putting the call to action "claim your $15 off," at the bottom of the postcard. This gives recipients a reason to go order now with their recently received coupon code.
---
3 Additional Tips When Creating Your Direct Mail Piece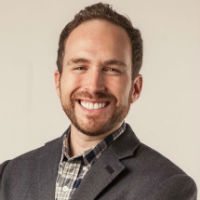 ---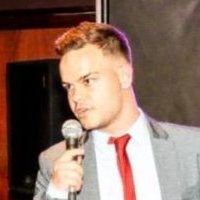 ---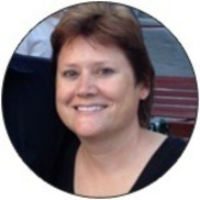 ---
Who To Target With Your Direct Mail Campaign
Now that you have your design ready to go, you need to create your mailing list. You have a two different options here:
1. Target Your Existing Customers
For most businesses it is way more cost effective to increase the business that you are doing with existing clients, than it is to gain a completely new client. The fact that your existing customers have already bought from you means that they know who you are, and have already trusted you enough to do business with you.
Sending them direct mail can be a great way to keep your business top of mind, and get them back for repeat sales.
Building Your In House Direct Mail List
In order to send direct mail to your existing clients, you will need their address and a way to store that information so it is easily accessible. If your clients are ordering online, then you will have their address as part of the transaction.
Businesses that deal with people in person need to get a little more creative. Here are some ideas on how to capture the address:
Ask when they checkout if they would like to leave their address for special deals and coupons.
Create a loyalty program
Run a contest
Request address for things like appointment booking, reservations, and warranties.
Have an event and request address to attend
Once you have their information you will need a way to store it. We recommend Insightly CRM for this purpose. For more on Insightly read our article comparing the top CRM software.
2. Target New Customers
If you decide you want to try targeting new customers who have never purchased from you before, you want to make sure you are strategic about it.
The best way to figure out who to send to is to think about the characteristics of your existing clients. If you are a new business what you think your ideal client will look like:
Where do they live
What are their interests
What types of things do they buy
Income level
Gender
Age
Political leanings
Religious beliefs
Once you have an understanding of who your customer is then you can look into acquiring a mailing list that includes that type of customer.
How to Acquire a Third Party Mailing List
The easiest way to send direct mail is using the USPS Every Door Direct Mail Service. This allows you to deliver to every address within a target area without having to know the names or addresses of the recipients.
The downside of Every Door Direct Mail Service is that, besides the location of the recipient, you don't know anything else about them. If you would like to be able to further target the recipients based on other factors, then you will need to rent a third party mailing list. There are many places where you can go to purchase third party list that is tailored to your specific need. Experian, DirectMail, and InfoUSA being some of the more popular options.
How To Use Direct Mail Marketing Strategically
In order to get the greatest return on investment with direct mail marketing, it's important to have a strategy in place. Here are a few things you want to think about:
Consistency
"To be effective direct mail requires consistency. One and done campaigns have a high failure rate." – Randy Mitchelson, iPartnerMedia, Inc.
Just like with any other form of advertising, you will need to hit people with your message more than once in order to maximize effectiveness. Your first send might pique their interest, but people are receiving mail at the same time they are getting home, and are facing many distractions. By consistently sending marketing messages, you increase the chance that they will convert.
Targeting
Who you target is a major aspect of direct mail marketing. You will want to target different groups to see which audience is most receptive to direct mail pieces. Though some may think that older people are more likely to purchase from direct mail, studies show that millennials are just as, if not more eager to receive this type of marketing.
Multi-Channel Marketing
This means hitting people with your marketing message through multiple marketing channels in a short period of time.
"I am a big believer in the intersection of online and offline marketing and this can be a big win with direct mail marketing. If you can provide users with a strong enough incentive to visit your website then you can then integrate follow up strategies like remarketing and email nurturing. As marketers we have to try and break down the wall between traditional advertising and digital as often that intersection is where the best results are."

– Marcus Miller, Bowler Hat
How Much Does Direct Mail Marketing Cost?
Direct mail costs anywhere from 30 cents to more than $10 per person depending on how much you spend on design, marketing copy, mailing lists, printing, and distribution. You may not need to pay for all of these, but you will have to pay for at least printing and mailing.
For example, if you use Vistaprint's direct mail service, the cost to print and mail 2,000 full color postcards to your own mailing list would be around $950.
Below, we go over each cost factor.
Design Costs ($0 – $100)
You have a few different options when it comes to designing your direct mail piece:
Do it yourself – If you just need something simple, like a renewal letter, you should be able to write something up in Microsoft Word, or design something for free on Canva.
Use a template – A good place to find templates is on Graphic River. These templates cost around $10 on average.
Marketing Copy Costs ($0 – $100)
Marketing copy is the persuasive content that is on your direct mail piece. You can write this yourself, or hire a copywriter to put a salesy spin on things. Copywriters are trained to write content that grabs the reader's attention and entices them to buy products and services.
If you do decide to hire a professional to write your content, we recommend again using Upwork. You should be able to find someone there for around $100.
Mailing Lists Costs ($0 – $0.30 / record)
You can get free mailing lists by either using information that you already have on your current customers, or by doing a trade of your information with another business.
Otherwise, you will need to pay between .02-.30 cents per record. The cost will vary based on the quality of the data, how many records you buy, and how many times you can send to the list.
Printing Costs ($0.03 – $2.00 / person)
Printing costs will vary based on the following factors:
Black and white vs. color
Paper quality
Paper size
1 sided vs. 2 sided
Number of pages
Quantity
The price of 1,000 double sided full color postcards will cost you around 22 cents per postcard at PSPrint. You can visit an online printing business to find out the exact cost for the type of printing you need to do.
Distribution Costs ($0.25 – $2.00 / piece)
The final cost consideration you must remember is mailing costs. The price fluctuates, depending on the current rate of postage, the amount of mail you send, and how much your mail weighs.
Following the same amount of 5000, your mailing costs will be:
For postcards: The rate is between .25¢ to .34¢.
For brochures and letters under 3.5 oz: The rate is between .38¢ to .44¢.
If you are sending a physical item, price will depend on weight. The cost to ship a mug, for example, will be around $2.
How To Measure Results
The last step in completing a successful direct mail campaign is measuring success. While noticing that sales increased during the time you were running the campaign, or that many people used the coupon code that was on your postcard provides a good thumb in the air estimate, it's important to get a better grasp on how much revenue came directly from sending direct mail.
"It's essential that your direct-mail campaign strategy includes a reasonable way to track responses. Otherwise even if your ultimate goals are met, the extent to which your direct-mail campaign was the cause can only be speculated.

— Simon A. Thalmann
Measuring if offline marketing efforts are successful is considerably more difficult than measuring online efforts. However, there are a few tactics you can use.
Include a Discount Code or Coupon
Include a discount code on your direct mail that is unique to the campaign. This way you will be able to track any online sales that came from your promotion. If the deal is for an in-store product or service, include a coupon that people can bring in. This is an easy way to track business that comes from your ad.
Use a Vanity URL
You can send people to a landing page on your website that has a URL that is specific to your direct mail campaign. You will then need your vanity URL to redirect to a tracking URL. Unfortunately, this will only be a useful measure of success if you are trying to drive traffic to your site. To learn how to do this, view this white paper by Brian Clifton explaining ways to track offline marketing. You can purchase your vanity URL here.
Use a Call Tracking Number
You can create a number that is different from your everyday number. If someone calls your business using the tracking number that you use in your ad, you will know that they heard about you from the direct mail piece. Learn how to set this up here.
Ask Your Customers
If you are able to consult with customers one-on-one, ask any new clients how they heard about you. This will be trickier if you own a restaurant or clothing store since you won't be able to track down every customer to ask how they heard about you. In these instances, consider asking customers to take a survey on every receipt. Offer an incentive (coupon, discount, etc.) to increase the chances that people will actually fill it out.
By having a general idea of how how much revenue is coming from your direct mail campaigns, you will know whether you should continue with this type of marketing, or if you should shift your efforts to other forms of advertising.
Bottom Line
Direct mail marketing is a great way for small businesses to market their products or services. Have you recently done a successful direct mail campaign? Let us know in the comments section below!
Ready to get started with direct mail, but don't have the time to handle the busy work? You can use a direct mail service which will print, stamp and mail all of your letters. Click here to visit Cardigent and save yourself some valuable time with your next mass mailing.