At some point in every Realtor's career, a coach or managing broker will tell them that door knocking is a great way to generate leads and learn how to sell. Although it's great advice, fewer and fewer new Realtors are taking it.
That's a shame, because unlike say, Facebook retargeting or lead generation websites, door knocking will only cost you shoe leather and time. If you're ready to get started or are curious about best practices, we put together this guide of the 19 best tips and strategies from door knocking experts who've made millions from the technique.
---
Joshua Smith famously built his business from scratch to closing over 100 homes per year partly by using door hangers. The biggest benefit of door hangers over direct mail is that your leads are guaranteed to see your message. Instead of getting lost in a pile of bills, they need to take your door hanger off their door to get inside their homes.
To get started with door hangers, check out ProspectsPLUS!®, which offers a large number of templates specifically for real estate agents and and brokers.
---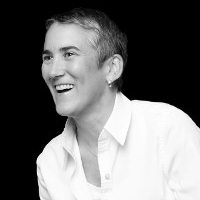 2. Write a Great Script, Then Practice it
Okay, I know what you're thinking. You're going to be nervous and reading a script is going to make you more nervous. You don't want to come off sounding like a cheesy vacuum salesman.
Sure, you can (and should) improvise, but you need a basic blueprint of what you're going to say to be effective. That means you need to come up with a script and practice it.
Over on her (awesome) blog The Nelson Project, Austin Realtor Julie Nelson shares a great script that you can modify to make your own:
Hello, I am x with ABC Realty. I'll be really super brief. You may have noticed the Anderson's home for sale down the street. We just listed it this week and made a commitment to the sellers that we would make sure that all the neighbors knew about the house. We find that often the buyer knows someone in the neighborhood so we are giving you a heads up, you may be able to choose your new neighbor.

Here is some info on the house and an invite to the open house this weekend. Do you know anyone in the neighborhood who is thinking of selling who should probably come check it out? And you'll love what they've done to the kitchen … come check it out. How long have you lived here? Awesome. Who do you call when you have a real estate question… taxes, value estimate, need a plumber, etc? Here's my number, call anytime. I would be happy to add you to my neighborhood list for a monthly market report. I appreciate your time. Hope to see you at the open house. (Max time at each home: 2 minutes!)
What I love about Julie's script is that she's essentially talking up her marketing prowess and hard work but doesn't sound like she's bragging. That's a fine line and one that can be difficult to balance in what is essentially a pitch.
---
3. Always Get to Your 4 W's Right Away
When someone stops whatever they're doing in order to answer the door for a total stranger, they want to know four things right away: Who are you? Where are you from? What are you doing on my porch? And when will you leave?
Whether you're there to invite them to a neighbor's only open house, educate them on the market, or any other reason, you need to hit your four W's as soon as possible. That means you should be starting with something like;
"Hi, My name's Jennifer and I'm an agent at Keller Williams. I wanted to personally invite you to our private neighbors only open house at 123 Main Street this Sunday. I only have a minute, but would you like a quick overview of the market research we've done on home values in your neighborhood?"
---
4. Always Offer Something of Value (Like a Free Home Valuation)
Like all real estate marketing, your core message should answer one question for your audience. WIIFM? (What's in it for me?). In other words, why should they take the time to listen to you, let alone hire you?
In order to answer that question when you're out door knocking, you should plan to offer something of value for your audience. For home owners, that value is generally going to be a professional opinion of the value of their home.
Rachel Adams, a Realtor working on Roseville California, has a great script that offers her audience an idea of what their home is worth. Even better, she has a great verbal call to action at the end that makes her advice seem both valuable and exclusive.
"Hi there, my name is Rachel Adams with Keller Williams Realty. I'm not sure if you noticed but I just sold the house around the corner at 123 Main St. That house ended up going for $19,000 over asking and we had five offers! What that means to you, is that there now are four qualified buyers who are without a home! Since this house went for so much more than the seller thought it would, we now have a lot of neighbors wanting to know how much their house is worth! Did you want in on that list?"
People want what other people want. Offering a home valuation that seemingly all their neighbors are interested in provides social proof for the value of your services.
---
5. Let Them "Pick" Their New Neighbors
Who isn't curious about what the inside of their neighbor's house looks like? Take advantage of that curiosity by talking up your local listing when you're door knocking. You can invite them to a neighbor's only open house, or ask if they know anyone that is thinking of moving to the area. People will at least think about it. Who would say no to picking their new neighbors?
"We have found success in door knocking near our listings and using that as a conversation starter. Strangers knocking on doors can put people in a very defensive stance, so we try to begin the conversation with our nearby listing and asking if they may know of anyone moving to the area. People jump at the opportunity to pick their own neighbors and this typically opens up the conversation."
---
6. Standing Right in the Door Can Come Across as Intimidating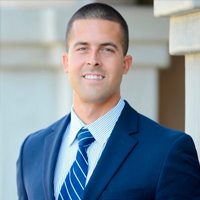 Let's face it, some people are going to be a little bit leery of a stranger standing on their porch. If you have the wrong body language, they may not even open the door for you.
In order to send the right message, you need to use non-threatening and open body language. Don't cross your arms, pace, or stand directly in front of someone. This can be seen as slightly intimidating.
Instead, Los Angeles realtor and coach Bryan Casella, recommends standing off slightly to the side, and also standing a few feet back instead of standing right in the door.
Whatever you do, always remember to smile and keep your mindset positive. This will naturally reflect in your body language and demeanor.
---
7. Do Your Homework to be Prepared for Questions
Even if you master everything else, you'll never get any leads if you can't answer people's questions confidently. That means doing your homework before heading out to knock on door is essential. Spend a few hours in your MLS system the night before you go out to see how many homes sold in the neighborhood in the last 30 days, how many sold under or over list price, as well as general trends about the market.
If you want to get really serious, you can even print out quick market reports on a few dozen addresses on RPR before you head out.
---
8. Dress for Success
Even if it's extremely hot, snowing, raining, or freezing, you still need to dress professionally. After all, your end goal here is to get someone to trust you with a possibly multi million dollar transaction. If you don't take your appearance seriously, why should anyone take you seriously?
Just keep in mind that "professional" means different things in different places. A navy Brooks Brothers suit may be par for the course in Chicago, but a nice Hawaiian shirt, slacks, and nice shoes would work 100x better on Maui.
---
9. Always Bring the Right Marketing Materials With You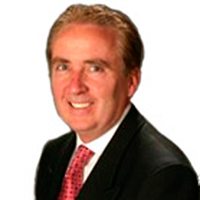 Let's face it, not everyone is going to be home when you go door knocking. In order to salvage your time, always a marketing piece to leave behind. Business cards with handwritten notes, door hangers, flyers, or postcards can all work well. Canadian Keller Williams Mega Agent Tom Mitchell brought in $38 million sales volume his first year door knocking and always brings marketing materials to leave behind if the homeowner doesn't answer the door.
"If I don't get to talk to someone, I leave my business card or one of our marketing pieces, they think 'Wow, Tom was working in extreme heat or frigid cold.' People remember that kind of thing and keep your card in a safe little spot until they're ready to call."
---
10. Keep Your Energy Up
Even if you're in great shape, walking and standing for a few hours in the elements combined with the sting of rejection can really drag your energy levels down. Since you need to stay positive to generate leads, you need to keep your energy up. Drink plenty of water and make sure you have a healthy breakfast before starting your day. Caffeine can be a diuretic, and may make some people more nervous, but if you're a coffee drinker, make sure to fuel up before going out.
---
11. Plan Your Door Knocking Routes Strategically Around "Turbo Doors"
Knocking on random doors probably won't do you much good for lead generation. Instead, you need to pick your doors and route strategically. Real estate coach Kevin Ward of Yesmasters recommends picking a few FSBO, expired, or old expired listings (what he calls "turbo doors").
Since you are much more likely to get a result from a "turbo door", then it makes sense to start with them. The problem is that the turbo doors will inevitably be spread thin which means more driving than door knocking. The solution according to Kevin, is to start with one turbo door than fan out and hit a few dozen non-turbo doors surrounding it. Then move on to the next turbo door and use the same strategy.
For more on Kevin's turbo door strategy, check out his great video below:
---
12. Go Over the Top and Provide RPR Reports for FSBO/Expired etc.
Let's face it. No matter what lead gen strategy you choose, chances are you're not the only one using it. That means you need to stand out. If you're a new or newer agent, then you can't rely on a stellar track record or nine digit sales volumes. Instead, you need to step up your game and provide more value.
One way to do that is to go the extra mile researching the local market. While you can certainly use your MLS to gather data for your door knocking session, Real Property Resource (RPR) let's you go deeper and provide more value. If you really want to go the extra mile, you can print up branded mini reports (like a brief CMA) for properties you're especially interested in. RPR even tracks home improvements that have the best ROI for homeowners. If you want to stand out, dig a little deeper.
Here's Colorado Realtor Jickson Chacko on using RPR mobile app while door knocking:
"The RPR® app helps me to easily transition a casual conversation into a working relationship with homeowners. The moment they ask about the value of their home, or what another home has sold for, I pull up the app on my phone and instantly share data on every house in the area, including photos, sold price, and more. I can show just enough to spark their interest, and then politely ask for their contact info. Within seconds, I've used the app to email them an RPR Market Activity or Property Report. They're amazed."
---
13. Most People Will Respect the Hustle
Here's the thing, while many agents are afraid of sounding nervous or stumbling with their conversations, the fact is that you're working, hard, and people respect that. Even if you're nervous or awkward or don't have great responses for their objections, the very fact that you're out there hustling counts a lot for many people.
---
14. Tell Them You Only Have a Minute
Here's another great tip from Bryan Casella. One of the biggest reservations people have with getting trapped in a conversation with a stranger is that they don't know how long it will last. Worse, they may be worried about being able to get out of the conversation once they're in it. That's no fun for anyone!
In order to put your homeowner at ease, Bryan Casella recommends imposing an artificial time constraint on the conversation right away. "I only have a minute until my next appointment, but I wanted to tell you…" or "We're really busy today so I'll be out of your hair quick," are great ways to put your homeowner at ease by telling them at worst they'll only be stuck listening to you for a minute.
---
15. Keep a Win/Win Mindset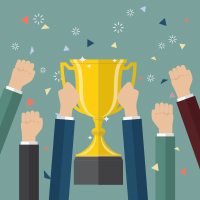 Remember that if you do your job right you will always end up with a win/win result. Think about it. You want to close a deal and get a commission check, and your client wants their home sold for a great price with minimum hassles. That's not an adversarial relationship. Everyone is happy.
---
16. Even if You Get Zero Leads, Door Knocking Will Help Build Sales Skills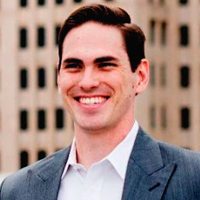 Michael Marsh, JD, MBA Associate, Lee & Associates
Like all lead generation strategies, your door knocking efforts may never get you leads, even down the road. Don't worry though, even if you don't get any leads you're building your confidence, market knowledge, and the ability to handle objections. All key skills to get ahead in real estate.
That's why so many brokers who work in commercial real estate recommend door knocking for brand new agents.
"New agents, even the brand new agents, definitely need to be out knocking on doors. Besides being a solid lead gen and market info source, the opportunity to meet and interact with people allows agents to simply practice meeting new people. It is getting this practice down pat that helps accelerate the learning curve in getting new deals."
---
Bonus Tips: How to Handle Rejection Like a Pro (even if you're a beginner)
While being rejected can definitely sting, learning to deal with rejection is one of the best things you can do for your career. When you're out door knocking, that rejection is going to be thrown into even sharper relief. People WILL slam the door in your face, threaten to call the police, or maybe even yell at you to get off their lawn. If you let these rejections knock you down, you won't have enough confidence for the next door. Here are 5 quick tips to handle rejection like a pro.
---
1. Remember that the Next Door You Knock Could Change Your Life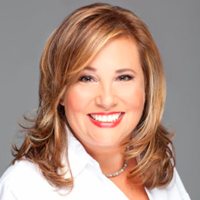 Okay, I know this sounds a little bit silly, but when you think about it for a second you'll realize it's true. The law of averages says that someone behind one of the doors you knock on is going to need your services. Even better, they might need them right away.
Need some social proof? Honolulu Realtor and door knocking evangelist Patricia M. McClellan regularly gets amazing listing on her door knocking trips. In Lanikai, Hawaii (yes, it's as pretty as you think) she landed a $1,150,000 single family home which was in escrow in under 49 hours.
While Patricia's success alone should be encouraging enough to keep you going, you also need to remember that the listing or buyer you get from that door will snowball into better things down the road. Think about it. You get the listing, you pick up another few buyers at your open house, and eventually the homeowner might recommend you to a friend or relative looking to sell in a few months. So in reality, that one good door could be enough to get you a few five figure paychecks, and even more business down the road. Not a bad payoff for having a few doors slammed in your face.
---
2. Learn to Separate "You" From Your Performance
While this may sound like something you should have learned in kindergarten, it's not something that comes naturally to many people. After all, that homeowner did just slam the door in YOUR face. Not taking it personally means confronting your own cognitive distortions.
In order to separate your "self" from your performance, it can be helpful to remind yourself that you don't know what kind of day, week, or month, your homeowner had. Maybe they just lost their job or got rejected from a promotion at work. Maybe you interrupted a very emotional phone call. When you get rejected always remind yourself that you don't (and never will!) know exactly what the other person is going through.
Even if they weren't having a bad day, there's still no logical reason to take that rejection personally. After all, they may have been rejecting your performance instead of you personally. Those are two very different things. After a few bad doors take a minute to remind yourself of this and then keep going.
---
3. Always Remember It WILL Get Easier
Like any skill, door knocking takes time and conscious effort to get good at. That means you will more than likely be nervous and make mistakes a lot in the beginning. Don't sweat it. You will never be good at something unless you can learn from your mistakes. Whatever you do, don't give up. Keep going and you will get better. That not only means that you'll make fewer mistakes and have more confidence, but that rejection will sting less too. Give it time.
---
4. Don't Fall for Emotional Reasoning
Emotional reasoning, the belief that what we feel must be true in reality, is one of the most pernicious cognitive distortions. Telling yourself that your own emotions are not necessarily an accurate reflection of reality is not easy. One way to make it easier is to keep a journal on your phone and note what you're feeling and then come up with more rational explanations.
For example, if someone rudely tells you to go away or cuts you off mid sentence, you may feel like your script is terrible, you were too nervous, or maybe you're not even cut out for this real estate thing at all. Instead, take a deep breath, then jot down some alternate (and more plausible) explanations on your phone. For example, you don't know if the homeowner just lost their job or is having an otherwise terrible day and just snapped at you. Maybe you were standing too close to the door in the homeowner's personal space.
---
5. Take a Tylenol Before Door Knocking
In recent years neuroscientists have discovered that the emotional pain of rejection triggers the same areas of the brain that physical pain does. In fact, studies have shown that test subjects who took Tylenol before being asked to recall a painful rejection experience reported lower levels of emotional pain than subjects who took a sugar pill. That means taking a Tylenol along with your morning coffee might help you stay more positive even after hours of door knocking.
---
Over to You
Have a great door knocking tip or strategy we missed? Let us know in the comments.