At some point in every Real Estate Professional's career, a coach or managing broker will tell them that door knocking is a great way to generate leads and learn how to sell. Although it's great advice, fewer and fewer new Real Estate Professionals are taking it.
That's a shame, because unlike say, Facebook retargeting or real estate lead generation websites, door knocking will only cost you shoe leather and time. If you're ready to get started or are curious about best practices, we put together this guide of the 17 best tips and strategies from door knocking experts who've made millions from the technique.
---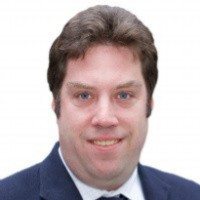 ---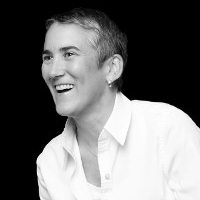 Over on her (awesome) blog The Nelson Project, Austin Realtor Julie Nelson shares a great script that you can modify to make your own:
Hello, I am x with ABC Realty. I'll be really super brief. You may have noticed the Anderson's home for sale down the street. We just listed it this week and made a commitment to the sellers that we would make sure that all the neighbors knew about the house. We find that often the buyer knows someone in the neighborhood so we are giving you a heads up, you may be able to choose your new neighbor.

Here is some info on the house and an invite to the open house this weekend. Do you know anyone in the neighborhood who is thinking of selling who should probably come check it out? And you'll love what they've done to the kitchen … come check it out. How long have you lived here? Awesome. Who do you call when you have a real estate question… taxes, value estimate, need a plumber, etc? Here's my number, call anytime. I would be happy to add you to my neighborhood list for a monthly market report. I appreciate your time. Hope to see you at the open house. (Max time at each home: 2 minutes!)
What I love about Julie's script is that she's essentially talking up her marketing prowess and hard work but doesn't sound like she's bragging. That's a fine line and one that can be difficult to balance in what is essentially a pitch.
---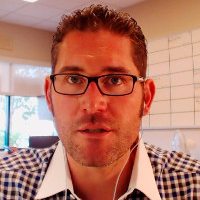 Whether you're there to invite them to a neighbor's only open house, educate them on the market, or any other reason, you need to hit your four W's as soon as possible. That means you should be starting with something like;
"Hi, My name's Jennifer and I'm an agent at Keller Williams. I wanted to personally invite you to our private neighbors only open house at 123 Main Street this Sunday. I only have a minute, but would you like a quick overview of the market research we've done on home values in your neighborhood?"
---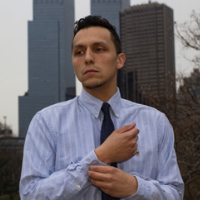 ---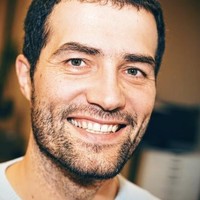 ---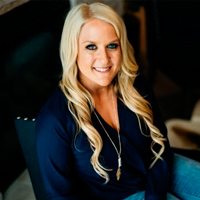 Rachel Adams, a Realtor working on Roseville California, has a great script that offers her audience an idea of what their home is worth. Even better, she has a great verbal call to action at the end that makes her advice seem both valuable and exclusive.
"Hi there, my name is Rachel Adams with Keller Williams Realty. I'm not sure if you noticed but I just sold the house around the corner at 123 Main St. That house ended up going for $19,000 over asking and we had five offers! What that means to you, is that there now are four qualified buyers who are without a home! Since this house went for so much more than the seller thought it would, we now have a lot of neighbors wanting to know how much their house is worth! Did you want in on that list?"
People want what other people want. Offering a home valuation that seemingly all their neighbors are interested in provides social proof for the value of your services.
---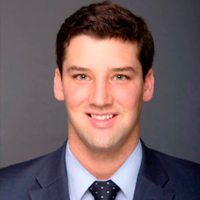 "We have found success in door knocking near our listings and using that as a conversation starter. Strangers knocking on doors can put people in a very defensive stance, so we try to begin the conversation with our nearby listing and asking if they may know of anyone moving to the area. People jump at the opportunity to pick their own neighbors and this typically opens up the conversation."
---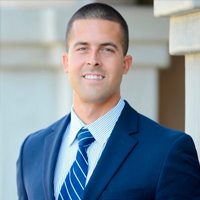 ---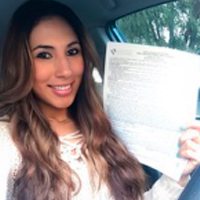 ---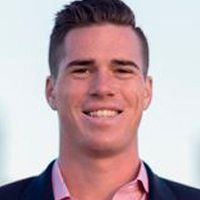 ---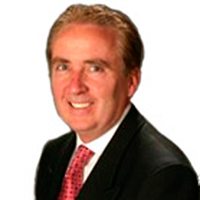 "If I don't get to talk to someone, I leave my business card or one of our marketing pieces, they think 'Wow, Tom was working in extreme heat or frigid cold.' People remember that kind of thing and keep your card in a safe little spot until they're ready to call."
---
---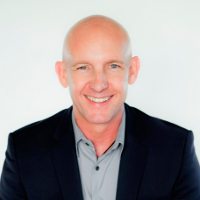 For more on Kevin's turbo door strategy, check out his great video below:
---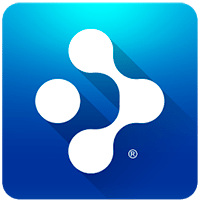 Here's Colorado Realtor Jickson Chacko on using RPR mobile app while door knocking:
"The RPR® app helps me to easily transition a casual conversation into a working relationship with homeowners. The moment they ask about the value of their home, or what another home has sold for, I pull up the app on my phone and instantly share data on every house in the area, including photos, sold price, and more. I can show just enough to spark their interest, and then politely ask for their contact info. Within seconds, I've used the app to email them an RPR Market Activity or Property Report. They're amazed."
---
---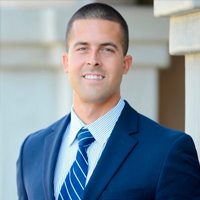 ---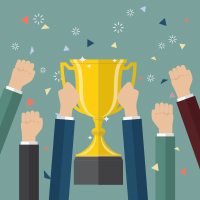 ---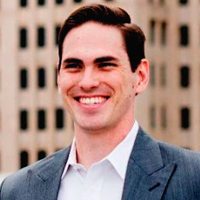 That's why so many brokers who work in commercial real estate recommend door knocking for brand new agents.
"New agents, even the brand new agents, definitely need to be out knocking on doors. Besides being a solid lead gen and market info source, the opportunity to meet and interact with people allows agents to simply practice meeting new people. It is getting this practice down pat that helps accelerate the learning curve in getting new deals."
---
Bonus Tips: How to Handle Rejection Like a Pro (even if you're a beginner)
While being rejected can definitely sting, learning to deal with rejection is one of the best things you can do for your career. When you're out door knocking, that rejection is going to be thrown into even sharper relief. People WILL slam the door in your face, threaten to call the police, or maybe even yell at you to get off their lawn. If you let these rejections knock you down, you won't have enough confidence for the next door. Here are 5 quick tips to handle rejection like a pro.
---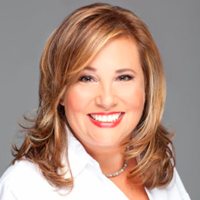 ---
2. Learn to Separate "You" From Your Performance
While this may sound like something you should have learned in kindergarten, it's not something that comes naturally to many people. After all, that homeowner did just slam the door in YOUR face. Not taking it personally means confronting your own cognitive distortions.
In order to separate your "self" from your performance, it can be helpful to remind yourself that you don't know what kind of day, week, or month, your homeowner had. Maybe they just lost their job or got rejected from a promotion at work. Maybe you interrupted a very emotional phone call. When you get rejected always remind yourself that you don't (and never will!) know exactly what the other person is going through.
Even if they weren't having a bad day, there's still no logical reason to take that rejection personally. After all, they may have been rejecting your performance instead of you personally. Those are two very different things. After a few bad doors take a minute to remind yourself of this and then keep going.
---
3. Always Remember It WILL Get Easier
Like any skill, door knocking takes time and conscious effort to get good at. That means you will more than likely be nervous and make mistakes a lot in the beginning. Don't sweat it. You will never be good at something unless you can learn from your mistakes. Whatever you do, don't give up. Keep going and you will get better. That not only means that you'll make fewer mistakes and have more confidence, but that rejection will sting less too. Give it time.
---
4. Don't Fall for Emotional Reasoning
Emotional reasoning, the belief that what we feel must be true in reality, is one of the most pernicious cognitive distortions. Telling yourself that your own emotions are not necessarily an accurate reflection of reality is not easy. One way to make it easier is to keep a journal on your phone and note what you're feeling and then come up with more rational explanations.
For example, if someone rudely tells you to go away or cuts you off mid sentence, you may feel like your script is terrible, you were too nervous, or maybe you're not even cut out for this real estate thing at all. Instead, take a deep breath, then jot down some alternate (and more plausible) explanations on your phone. For example, you don't know if the homeowner just lost their job or is having an otherwise terrible day and just snapped at you. Maybe you were standing too close to the door in the homeowner's personal space.
---
5. Take a Tylenol Before Door Knocking
In recent years neuroscientists have discovered that the emotional pain of rejection triggers the same areas of the brain that physical pain does. In fact, studies have shown that test subjects who took Tylenol before being asked to recall a painful rejection experience reported lower levels of emotional pain than subjects who took a sugar pill. That means taking a Tylenol along with your morning coffee might help you stay more positive even after hours of door knocking.
---
Over to You
Have a great door knocking or other real estate prospecting tip we missed? Let us know in the comments.