Dr Dispatch Review: Is It Right for Your Business?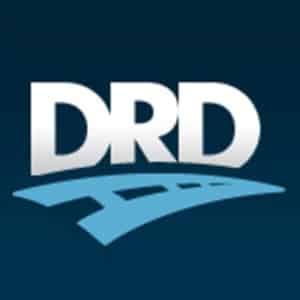 Dr Dispatch is a fully featured and easy-to-use trucking management software that works for trucking companies and brokers. It lets you manage dispatches, invoice customers, pay 1099 employees, and track loads, fuel, and maintenance. Starting at $99 per month, per station, it takes away a lot of the administrative headache from managing a trucking company.
What We Recommend Dr Dispatch For
Dr Dispatch is one of our choices for payroll software for trucking companies, but it offers a lot more than that. We tested the software and spoke with the provider directly, plus read reviews of real-world users. We're confident in recommending it for small trucking companies and brokers who want transportation management software (TMS) that is easy to use and has good support.
In short, Dr Dispatch is best for:
Moving companies, brokers, or other trucking companies needing special features for sales agents: Dr Dispatch earned a place on our best payroll software for trucking companies guide because it computes 1099 payroll with a variety of options suited to the industry. It also allows you to pay your sales personnel by a percentage of gross sales, carries pay, or profit, which could make it a good choice for moving companies.
Small trucking companies that manage invoicing in-house: Create, track, and invoice runs with information flowing easily through the modules.
Truckers delivering interstate loads: This software tracks fuel consumption by state and creates reports for IFTA tax preparation.
When Dr Dispatch Would Not Be a Good Fit
Trucking companies that want an integrated payroll/HR and TMS system: While Dr Dispatch can calculate pay, it does not have tax calculation and filing, salary payroll, or onboarding. Check out our reviews on the best payroll software for better options.
Large trucking companies: Because it charges by station, if you need multiple users on the software simultaneously, it can get expensive.
If you're not sure Dr Dispatch or any trucking-specific software can serve your payroll needs, check out our reviews of the best payroll services for more options.
Dr Dispatch Overview
PROS

CONS

Can calculate payroll for drivers or salespeople
No payroll tax calculations
Integrates with QuickBooks
No HR and onboarding
IFTA reports
Price by station; can get expensive
Easy to use
Dr Dispatch Pricing
Dr Dispatch offers two versions: on-premise and cloud-based. Both come with the same features and free installation. There's a 17% discount if you purchase for a year. You can also get a free trial, and Dr Dispatch will load and train your team on-site even for the trial.
On-site: $99 per month for the first station, plus $50 per month for each additional station.
Cloud-based: $129 per license. You can have unlimited users who can access the software, but only as many simultaneous users as you have licenses.
There are additional modules for security, truck maintenance, fuel import, and more. You'll have to speak with a sales rep for individual pricing.
Dr Dispatch Features
Signing up is easy. You can call Sales or fill out the Quotes Request form on the website. If you are interested in trying the free trial first, you can download it or contact Sales and have them install it on-site for you. Dr Dispatch offers training and support during the trial as well. Once you have the software, it only takes a few minutes to get your first load going.
Dispatch
You can input dispatches in the brokerage or trucking dispatch tabs. They have many of the same functions, but the brokerage tab has carriers, customers, shippers, and receivers, while the trucking tab has drivers, equipment, customers, shippers, and receivers. It's intuitive and uses Autofill to help you enter information in each section quickly; you can begin entering a customer's name by putting in the first letters, and it'll list individuals in the database that you may be referring to. It also lets you know if insurances have expired. It saves information, and you can edit as needed, as well as add scanned-in documents to accounts. Load inputs are done in spreadsheet style.
Rate confirmations are easy, and once you have the information in, it creates a preview of the dispatch document for the client, which you can then print or email from the software. You can also send customers load sheets and provide delivery tracking.
Invoicing
Invoices are generated from the information already entered into the system. The system tracks accounts receivable and payable. Invoices export into QuickBooks, plus you can pull reports to see invoice history, aging, and more. You can scan and attach documents to Loads or Contacts to send out with invoices.
Payroll
Dr Dispatch makes it easy to pay 1099 employees such as truckers or salespeople. You can pay agents or salespeople by percent of gross, carried pay, or profit. Drivers can be paid by percent, miles, weight, flat rate, or hourly. You may be able to use the hourly setting for other employees such as office staff as well. You can choose to pay all drivers the same way, or differently.
This software does not calculate, file, or pay taxes, so it's good only for 1099 employees. You can create checks, but it does not do direct deposit. It will integrate with QuickBooks, so if you have QuickBooks Payroll, you can pay your workers that way.
Additional Modules
Dr Dispatch includes other modules to help you best manage all aspects of your trucking business.
IFTA Reports: This includes fuel card and mileage integrations, with fuel purchases importing to the fuel tax module.
Trucker maintenance: You can schedule maintenance, see service notes, and scan in documents.
Fuel transaction files import: You can import from T-Check, Comdata, or FleetOne. It can charge the driver if they are an independent driver using your fuel card.
Freightboard posting: It comes with a free 123LoadBoard Account.
GPS tracking: This is offered with MacroPoint, Peoplenet, and 4Kites.
Saferwatch Carrier Risk Management and Monitoring: Brokers can qualify carriers and monitor safety and insurance through Dr Dispatch with this module.
Dr Dispatch Ease of Use
Simple interface
Instructional videos
Helpful customer support
Support chat is a downloaded app rather than cloud-based
Online knowledgebase
Dr Dispatch has an older-looking interface, but real-world users say it is easy to learn and work with. If you have questions, there is a thorough knowledgebase and how-to videos to walk you through the tasks. Online help is available by email or chat. The chat link on the top, however, downloads an app that wants to make changes to your computer. If you are not comfortable with that, go to the knowledgebase and use the pop-up chat there. Dr Dispatch says that most problems are resolved in 36 minutes.
Top Dr Dispatch Alternatives
| | | |
| --- | --- | --- |
| Best for: Inexpensive trucking dispatch and payroll | Best for: Inexpensive multi-truck software that includes payroll | Best for: TMS plus payroll and driver app |
| Base monthly fee from: $20 | Base monthly fee from: $29.95 | Base monthly fee from: $50 |
| Other: IFTA reports, PC*Miller routing | Other: IFTA reports, mileage tracking, driver logs | Other: IFTA reports, strong mobile app, payroll |
| TruckingOffice Review | Truckers Helper Review | Axis TMS Review |
Need software that's going to handle your payroll taxes? Check out our top picks for payroll software.
What Users Think About Dr Dispatch
What struck us about the reviews on Dr Dispatch was that so many users came to it from other software and were thrilled by the difference. They said the software is easy to use, they didn't need training, and that it covers all the bases for effectively running their trucking company. The one consistent dislike concerned the search function, in that it was too basic.
When reading through user reviews, I noticed some trends.
| Users Like | Users Don't Like |
| --- | --- |
| Easy to use | Varied requests for different features, like advanced search |
| QuickBooks integration | |
| Quick and knowledgeable support | |
If you've narrowed down your search to a few providers that can provide payroll support and need help making the best choice, follow our step-by-step guide on choosing the right payroll solution.
Bottom Line
Dr Dispatch is not the cheapest TMS on the market, but it offers great functions for brokers and small trucking companies in an easy-to-use interface that is well-regarded by real users. Prices start at $99 a month for on-site or $129 per license for Cloud-based, with a discount for annual subscriptions. Download Dr Dispatch for a 15-day free trial today.