If dropshipping is new to you, don't worry because you're not alone. It's a relatively new concept that lets business owners purchase items from a wholesaler and ship them directly to the customer. This method eliminates the need for a physical storefront and bulk inventory purchases.
Here are the top 15 dropshipping tips from the pros to help you take advantage of this business model:
---
1. Get a Shipping Partner
Kevin Tao, Chief Digital Officer, NeuEve
I recommend ShipBob, a YCombinator-backed startup. ShipBob does everything FBA (Fulfillment by Amazon) does, but better and cheaper. ShipBob doesn't charge for picking or packing or warehousing. If that sounds too good to be true, their business model is that they negotiate cheaper volume-based rates for shipping, they charge you only what the normal postage price would be, and they keep the difference. They have a great API and integration with everything.
---
2. Choose a Passion Niche
Reggie Dean, Senior Managing Partner, The Bounce House Store
One of the dropshipping tips that I've learned along the way pertains to niche selection. This is the first step when starting out, and is probably the most important and can either set you up for success or doom you to failure. I've found (after much trial and error) that passionate/hobby niches do far better than other niches. For example…let's consider Yoga vs. dining room tables. People are far more likely to be more passionate about Yoga and products related to Yoga than dining room tables. This passion ultimately leads to more sales opportunities and repeat customers.
Choosing a passion niche sets you up to be successful at drop shipping.
---
In terms of what products to sell via dropshipping, you might easily be tempted to offer just about anything that can generate a good profit as long as there are suppliers around. But before you post photos of those large vases or paintings or those home theater systems that you couldn't believe suppliers are selling at a really low cost, remember the risks involved in a dropshipping business. Logistics should be one of your top concerns when shipping an item, so it is better to consider light and durable products instead of heavy and fragile ones. It's also wise, especially if you're just starting out, to steer clear of products that require more than simple technical assistance to set up.
---
4. Use Alternative Dropshipping Platforms
Obianuju Helen Okoye, MD, MBA, MS-Epi, Owner, ImportantGoals.com
Aside from the usual dropshipping platforms, consider using alternative ones as well. I recommend trying AliExpress. It has the same vendors who also have eBay accounts in US locations. They are usually faster, as they do not want to get penalized by eBay. They normally have US partners and warehouses and they provide a USPS tracking number. This can be provided to your customer, and makes for better customer satisfaction than providing them with a Chinese international tracking number.
Additional tips: When dropshipping from AliExpress, always make sure to select ePacket shipping, and ensure that it is sent via ePacket and not China Post. This is because ePacket can easily be tracked, and China Post is a much difficult platform to navigate as it is mainly in Chinese.
---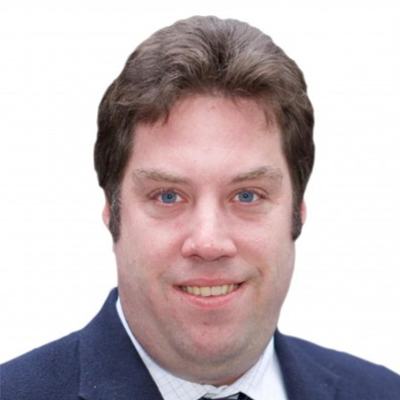 Shopify is one of the largest eCommerce platforms out there. It gives you the ability to fully customize your online store and tailor it your brand. It even has its own free dropshipping marketplace: Oberlo. With Oberlo, Shopify users gain access to a network of verified suppliers, ensuring the security of your business. When you find a supplier you like, you can immediately start adding their products to your store without ever handling the inventory. Best of all, Oberlo is free to use with a Shopify store. Click here to get started for free.
---
6. A Dropshipping Business Needs a Strong Brand
Adam Pearce, Co-Founder & Marketing Director, Blend Commerce
The key to successful dropshipping is to develop a brand that is stronger than your product. The mistake that many dropshippers make is to simply list a range of incoherent products across multiple niches. Choose a niche with products that have the same look, feel, and quality. Product descriptions on the store should then mimic the style of big brand competitors. For example, if your selling men's fashion aimed at the 18-25 year old market, use the same product description style as Hollister. Just look at the construction of the sentences and the adjectives and mimic. Crucially, when using Facebook ads, use carousel-style product and lifestyle images. With a well designed store logo and regular social media postings, you can really create a strong brand feel around dropshipped products.
---
7. Sell Products You're Actually Interested In
The most common issue I experience with dropshippers is that many look at it as a get rich quick scheme and thus try to sell products they have no emotional connection to. As a result, the due care and attention is not applied to their branding.
Dropshippers who are passionate about what they sell are much more successful. Their passion comes across in the attention to detail in their branding, photography, and thoughtful social media posts.
Most importantly, passion driven dropshippers take the time to engage with their audience on both paid ads and organic social media. A timely, sincere response and acknowledgement is critical to getting your audience to know, like, and trust your brand. Instagram direct messaging is an absolute goldmine where the only required currency is time to find your ideal audience using hashtags and effort to engage in real, meaningful interactions with them. Take an interest in them, and they will return that 10x over.
---
8. Make Quality Presentation of Your Merchandise a Priority
Anthony Capetola, Marketing Manager, Sales & Orders
One of the key dropshipping tips to remember is to not just rely on the XML feeds that are provided by wholesale suppliers, manufacturers, and other stores. The descriptions are typically generic, which not only can decrease your conversion rate, but it's also bad for SEO as you're competing with all the other dropshippers that are using the same material for their stores.
While it may be a pain and time consuming, it's well worth creating unique product descriptions that are optimized for the keywords that you're looking to rank for. Your product descriptions should mention features and benefits while connecting with shoppers on an emotional level. Remember, on the whole, people are irrational – making that emotional connection through a unique product description can help a dropshipper take advantage of a person's natural cognitive biases.
Another tip specific to dropshippers is to look at the image quality of the supplier – while it's not always the case, poor quality photos can be a strong indicator that the supplier or the product is not up to snuff.
---
9. Establish a Good Retailer – Supplier Relationship
Samantha Henderson, Co-Founder & Senior VP, Business Development, RevCascade
In every supplier-retailer dropship relationship, a myriad of details must be worked out in order for either party to see lucrative sales. Aspects that need to be considered include: How are product content and data managed, and how does it make its way onto the retailer's site? How is inventory updated and synced to the retailer's site? When orders are placed, how does the supplier receive that information? Who gets paid for what percentage of the sale, and when? How are items actually shipped—whose carrier account is used? How are returns dealt with?
Obviously, dropshipping is a complex, multifaceted practice that necessarily means that retailers and suppliers are constantly exchanging data back and forth. To succeed then, the key is to always remember that dropshipping is a relationship between retailer and supplier, and it requires efficient communication, transparency, collaboration, and organization on the part of both parties.
---
There is no better way to start your journey into ecommerce and dropshipping by attending events like the Internet Retailer Conference & Exhibition (IRCE). Attending means learning first hand from already established online businesses that have extensive knowledge in the dropshipping industry. It also won't hurt that you'll be able to network with trusted wholesalers and retailers who you may do business with someday..
Among the major reasons why you should attend IRCE:
It caters to online businesses of all sizes
It's not as expensive as it seems
Highly educational
Motivates your creativity
Takes away a lot of the guesswork in setting up your own business
---
A wholesale dropship reseller understands why strategic product placement on an online store is important to business. More often than not, customers decide in just a matter of minutes whether to stay on your website or to move on to the next one based on what they find on your main page. As a result, smart store owners have adopted a featured product display section on their main page where they show their most popular products. But why stop there?
Once you've caught the customer's attention with your featured products, the next thing they will do is to compare your price with other sellers. Most resellers opt for a simple pricing strategy, forgetting that offering a more competitive price for their featured products can potentially close them the deal. This pricing strategy, known as featured product pricing or product specific pricing, may initially sound like too much work, but it only takes a few minutes to apply while giving you a great opportunity to leverage your traffic.
Customers will add your featured product to their cart once they recognize instant savings, and will then proceed to add more accessories related to the product to spread out their shipping cost where you can make your additional margin.
---
12. Sell What You Know
One of the best dropshipping tip is to sell what you know makes sense, especially if your expertise turn out to be in high demand, innovative products. Moreover, the beauty of having the right product knowledge means you are able to take most of the guess work out of your choice of products. It will show in the way you present the product on your website, the confidence in the deals you offer, up to the level of customer service you will be able to provide. And because seller ratings are a major driving force in ecommerce, knowing your product well will increase your customer's confidence in your business and ultimately attract more potential customers.
---
If you're dropshipping a small number of items, don't hesitate to ask for a sample from your supplier. Suppliers will usually be happy to give you a sample of your product at a discounted rate.Having a sample of your product gives numerous advantages to you as an online seller:
It lets you take a better quality product photo
Being able to experience the product helps you write a better product description
You can use it for video product reviews, ads, and other marketing materials
It will give you a chance to experience what it's like to buy from your store and make adjustments to it if necessary
Use your online store to place your order, and make sure there is a seamless integration of your order processing system with that of your dropshipping provider.
If you're dropshipping multiple items, ask for samples of your featured products first and see if using those samples to improve your marketing materials will increase your sales.
---
A dropshipping supplier normally caters to more than one retailer, in the same way that a dropshipping retailer also deals with more than one supplier. So regardless which category you fall under, you will need to have a reliable platform to handle the data exchange operations between you and your counterpart. This is where automated dropshipping solutions come in.
Platforms vary depending on the complexity of functions it has to offer, and its level of integration with other business tools. It's important that you do your research and know what options are available in the market so you can match it to what your business needs.
---
It might initially seem like an unnecessary expense until a customer's package gets lost. Without a tracking number and shipping insurance, there's no way for you to retrieve the item. Aside from having to face the fact that you've just lost out on the cost of the merchandise, you will have to bear the unflattering feedback from your disappointed customer who will tell their friends and colleagues not to use your service. So one of the good dropshipping tips to remember is to not hesitate on investing a little more on these security essentials.
---
Over To You
With its good income potential and minimal investment requirement, dropshipping is indeed becoming ever more popular. However, business owners should remember that a lot of work still needs to go into this venture in order for it to be successful.
Let's talk! Do you have additional dropshipping tips and ideas that you'd like to share? Let us know in the comments below.