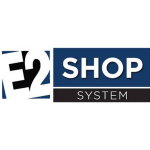 E2 Shop System is an ERP software by Shoptech built for small and enterprise businesses. It enables users to easily run their business operations end to end — from product estimating to production scheduling, purchasing, shipping, fulfillment, and accounting. We compiled reviews from around the web and determined that E2 Shop System has generally positive ratings.
Want to know the top ERP software for small business? Read our E2 Shop System alternatives guide.
E2 Shop System Customer Reviews
Overall Experience: Excellent
Ease of Use: Excellent
Customer Service: Excellent
Pricing: Customized

Summary of E2 Shop System Customer Reviews
What E2 Shop System does well:
Users who recommend E2 Shop System said that the program is quite easy to use. They also said that they find the various reporting functions useful in making sound business decisions.
What E2 Shop System does not do well:
Users who left negative reviews of E2 Shop System said that they find the base software lacking in features. Some users also encountered lags after system updates.
Most Helpful Positive Review
A user who left a positive review on Software Advice said that E2 Shop System is generally a great software and has helped their company's external and internal manufacturing tracking needs through the years. He said that E2 has been their software of choice for over 10 years and finds the system very user friendly. He also mentioned that it offers many detailed reports, which can be downloaded and analyzed to make proper business decisions.
Most Helpful Negative Review
A user who left a negative review on Software Advice said that the base product is affordable for a reason. He said that the reason for the low price of the software is that users will have to pay for every single second of customer support implementation and training.
E2 Shop System Reviews From Users Around the Web
Here are a few other resources for finding helpful E2 Shop System reviews from customers. We rated the review sites on a scale from poor to excellent based on how trustworthy and useful the reviews seemed.
| User Review Website | Average Rating | Number of Reviews | Quality of Reviews |
| --- | --- | --- | --- |
| Capterra | 4 out of 5 | 348 | Excellent |
| Software Advice | 4 out of 5 | 264 | Excellent |
| Select Hub | 4.5 out of 5 | 3 | Good |
*Average rating as of date article was written: November 22, 2017
E2 Shop System Pricing
E2 Shop System employs a customized pricing scheme and doesn't publish its subscription plans on their website. However, according to third party sites, pricing for software similar to E2 Shop System ranges from $75,000 to $750,000 per year depending on the size of the business, amount of sales and orders, and functionalities of the system.
E2 Shop System Features
Estimating and Quoting: Lets users generate estimates (that capture job specs and profitability) and create orders without delay.
Inventory and Purchasing: Enables users to tie together inventory and purchasing, taking the guesswork out of ordering.
Scheduling: Provides users a built-in Scheduling Whiteboard for all manufacturing activities with real time capabilities.
Quality Control: Lets users manage specific areas of engineering and supply-chain activities for the sole purpose of improving business performance and profitability.
Job Costing and Tracking: Allows users to control workcenters and print the reports they need from job schedules to almost any report summary requirement.
Accounting: Gives users the ability to integrate accounts receivables, accounts payables, and general ledger.
Compare E2 Shop System Competitors
Not sure if E2 Shop System is the right ERP software for you? Check out our category page with all top ERP software providers.