eClinicalWorks is an electronic health records (EHR) provider and practice management (PM) solution for medical professionals. It features appointment management, charting, e-prescribing, E/M coding, reporting, a patient portal, and more. We compiled user reviews from around the web and determined that eClinicalWorks has a mix of positive and negative ratings. We also cover the pricing options available.
eClinicalWorks Customer Reviews
Overall Experience: Fair
Ease of Use: Good
Customer Service: Fair
Pricing: Good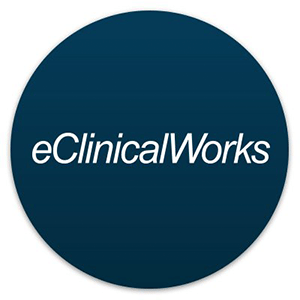 Summary of User Reviews
What eClinicalWorks does well:
Users who recommended eClinicalWorks said that the system is user-friendly and has a great format. Customers also like that there's a wide range of functions for medical practices.
What eClinicalWorks does not do well:
Users who gave eClinicalWorks negative feedback reported poor customer support quality. Customers also said that they encountered multiple glitches while using the program.
Most Helpful Positive User Review
A user who gave eClinicalWorks a positive review on G2 Crowd said that it is very easy to navigate through the system — from entering patient records to setting up appointments, rescheduling, and more. She mentioned that it has a lot of features that are valuable to a practice.
Most Helpful Negative User Review
A user who gave eClinicalWorks a negative review on Capterra said that he can't open multiple windows at the same time. He reported that the system has bugs, runs slowly, and freezes sometimes. He also said that customer support is horrible — call center staff sometimes has a heavy accent so troubleshooting a technical issue can be very frustrating.
Other eClinicalWorks User Reviews From Around the Web
Here are a few resources for finding helpful eClinicalWorks customer reviews. We rated the review sites on a scale from poor to excellent based on how trustworthy and useful the reviews seemed.
| User Review Website | Average Rating | Number of Reviews | Quality of Reviews |
| --- | --- | --- | --- |
| Capterra | 3 out of 5 stars | 142 | Good |
| G2 Crowd | 3.8 out of 5 stars | 21 | Good |
| SiteJabber | 1.4 out of 5 stars | 53 | Good |
*Average rating as of date article was written: November 22, 2017.
eClinicalWorks Pricing
eClinicaWorks offers three pricing plans. Their EHR system costs $449/month/provider. The EHR with practice management solution costs $599/month/provider. For their Revenue Cycle Management service, the company takes 2.9% share of the practice collections. The software features appointment scheduling, charting, e-prescribing, E/M coding, reporting, voice recognition, a patient portal, and more.
| Plans | $/Month/Provider |
| --- | --- |
| EHR | $499 |
| EHR with PM | $599 |
| Revenue Cycle Management | 2.9% of practice collections |
eClinicalWorks Features
All three plans feature the following:
eClinicalMobile
eClinicalMessenger
Document Management
Referral Management
Registry Reporting
Private Cloud (Hosting)
Unlimited Free Webinars/Videos
And more…
An initial on-site training is included for practices with 1-9 providers. Additional implementation fees will apply for practices with over nine providers. There are also applicable fees per eClinicalMessenger transaction.
Compare eClinicalWorks Competitors
Not sure if eClinicalWorks is the right health record management software for you? Check out our reviews of top EMR software.