Ecommerce customer relationship management software (CRM) allows an online store to manage its entire sales funnel in a single system by keeping customer and prospective customer data in one place. Ecommerce CRM can manage, store, and analyze data that's important for your entire business. Costs range from free to $3,600 per user, per year.
Shopify is an easy-to-use ecommerce platform that integrates well with many CRMs. Build your ecommerce site, track and ship orders, sell in person and social media, and customize your site with Shopify. Get started with a free 14-day trial.
How Ecommerce CRM Works
Most ecommerce CRMs are stored on secure servers in the cloud that you can access from a smartphone, tablet, laptop, PC—all you need is an account and an internet connection. Whether you're in the field, in the home office, or in a warehouse, you've got the data you need at your fingertips to make the sale, solve any customer service issues, or provide ongoing support.
If you're a small operation or even a large one, having ecommerce CRM software will make managing each step of the pipeline easier. The sales team can look to see if anyone is working with a particular prospect, or will know who to ask for when visiting a place of business about a partnership.
Similarly, Lisa in customer service can see that John has called in six different times for the same issue with his product—it might be a good idea to have a manager call him and send a replacement product. Or maybe Lance mentioned on his last call that he doesn't like his service. Now would be a great time for the retention team to make a call.
Every single interaction that takes place with a prospect or customer is stored within the CRM and is accessible by each department. This is essential because you don't typically get to meet your customers face to face with an ecommerce store. Building a meaningful relationship with your customers requires you learn their shopping habits and how they interact with your shop. With this knowledge, you improve their experience and make offers that appeal to them.
The best ecommerce CRM will house data for marketing, sales, orders, and support. A good rule is to begin using a CRM before you need it because it will be much easier to transfer a small bit of data compared to years' worth of data.
Ecommerce CRM Costs
The price of an ecommerce CRM varies depending on your organization's size, but is affordable for many small businesses. Prices range from free to $3,600 per user per year. Several ecommerce CRMs allow companies to pay monthly for a slightly higher price compared to annual payments, which helps with balancing overhead expenses. There are also free versions if you have just a couple of users.
Zoho CRM is an example of an industry-specific CRM that can work for a startup, depending on your needs. There are many more features available for all the plans. You will want to consider not only what your current needs are, but also forecast what your needs will be in the future.
Example of CRM Costs & Features
| | Zoho Free | Zoho Standard | Zoho Professional | Zoho Enterprise |
| --- | --- | --- | --- | --- |
| Cost (per month)* | Free | $12/user | $20/user | $35/user |
| Users | 3 | Unlimited | Unlimited | Unlimited |
| Leads & Contacts | ✔ | ✔ | ✔ | ✔ |
| Tasks, Call Logs & Notes | ✔ | ✔ | ✔ | ✔ |
| Sales ForecastingMacros | | ✔ | ✔ | ✔ |
| Macros | | | ✔ | ✔ |
| Custom Fields | | | | ✔ |
| Lead Conversion Prediction | | | | ✔ |
*Billed annually
Common Features of Ecommerce CRM
A base ecommerce CRM typically includes lead management tools to store contact details, buyer behavior, the source of acquisition, and order history. A user logs a call in ecommerce CRM software to avoid over-soliciting customers and to track conversations throughout the sales funnel. Most ecommerce CRMs will also allow you to segment your customer data so you can market to a customer based on behaviors.
Ecommerce CRM Marketing Features
Ecommerce CRM software allows for marketing to potential and existing customers through a variety of methods. These efforts include using email marketing campaigns and lead generation. The ability to measure marketing data helps small businesses scale what's working right, and fine-tune what isn't.
Email Marketing Campaign
The purpose behind an email marketing campaign is to generate more sales and service existing customers. For example, if your product has a recent software upgrade available for purchase, an email campaign can go out to existing customers about the ability to buy the upgrade without needing to purchase a new product.
Another example is a welcome sequence of emails designed to nurture potential customers so that eventually they will buy. The idea behind this sequence is to take these potential customers from first engagement to a purchase in the shortest amount of time possible. With the ability to analyze data during each step in this process, it's easy to find out which parts of the sequence are working and which need fine-tuned.
Lead Generation
Leads come into a small business from many different avenues. They can be from places like social media, through a newsletter signup, or even a referral. With ecommerce CRM software, fine-tuning the marketing process is easy to do because of analytics and reports that tell you what's working and what isn't.
Sales Features in Ecommerce CRM
The goal of any sales team is to turn leads into sales. With ecommerce CRM software, this is easier than ever. Most ecommerce CRM platforms have both lead management and project management tools. After the sales team makes the sale, the project management team can pick up the project automatically.
Lead Management
Lead management is the process of using marketing and systems to generate new business. In an effort to avoid exhausting a lead, sales personnel will log calls and emails sent to prospects. These prospects are filtered and organized to not only avoid sending too many emails to any one prospect, but can also help prioritize who to contact first.
You can also segment leads by time zone so the sales team calls prospects at an appropriate time of day. You wouldn't want your sales team accidentally calling someone at 5 a.m. in Hawaii when they should focus on calling someone on the East Coast.
Project Management
Small businesses have the ability to buy an ecommerce CRM that contains project management tools instead of purchasing each separately. This feature not only allows for greater accountability across the team, but also makes it really simple to pick up where someone leaves off if they leave the company or are on vacation.
The sales team can view the progress of a project to keep the buyer updated along the way, since the sale never really ends as soon as money is exchanged. Ecommerce CRM software improves the customer experience throughout the entire process.
Ecommerce CRM Customer Support Features
Ecommerce CRM providers offer many CRM features with their plans. Some are designed to improve the efficiency of sales team while others are meant to improve the customer experience. There are even CRM providers who give email sentiment, which means that it looks at the tone of an incoming email to determine the priority of an email. For example, if an email's tone mentions canceling an order, the email is given priority over other emails to try and conserve the customer.
Where to Find Ecommerce CRM Providers
Ecommerce CRM software each have their own unique features. Some ecommerce CRMs are comprehensive and might be too much for a small business. We looked at several providers to ensure you're getting the best value for your small business dollars. Most CRM platforms integrate with ecommerce software like Shopify.
The top four ecommerce CRMs for small business are:
With its ability to capture social media leads, Zoho is a great choice for ecommerce stores whose main method of customer acquisition is social media. If you have a team of less than three people, you can use their free plan. Plans start at $12 per month if paid annually, otherwise it starts at $18 per month. The most comprehensive plan is $1,200 per user, per year. The highest plan is its ultimate edition and contains features like advanced customization, enhanced storage, and email sentiment, which can use contextual clues from emails to see if a deal is about to fall through. Email sentiment also helps you prioritize emails with a negative tone first.
Read our full Zoho CRM review to learn more about how it helps small businesses thrive.
Project management tools make Insightly a great option for small businesses that sell and manage customer projects. The project management and ecommerce CRM tool has a free plan for two users, otherwise its paid plans start at $29 per user, per month, which bills annually. The most comprehensive plan is $1,188 per user, per year. This enterprise plan has features like complete workflow automation, unlimited configurable profiles and page layouts, and unlimited record and file storage.
Discover how this software helps small businesses reach their goals in our full Insightly review.
Ecommerce businesses that rely heavily on their email lists to make sales will appreciate Drip's email marketing automation software. The ecommerce CRM Drip collects leads and turns them into automated email campaigns. From there, workflows allow for multi-channel marketing, audience segmentation, and more. Drip's free version handles up to 100 email addresses, and the paid plans start at $49 per month up to 2,500 emails.
A leader in the ecommerce CRM space, Salesforce is best for small businesses that rely on analytics to drive their business decisions. It is one of the most robust providers of metrics, and offers a free 30-day trial. The base package is $300 per user, per year and has features like social customer service, email integration with Outlook, customizable reports and dashboards, and opportunity tracking. Its Lightning Unlimited plan is $3,600 per user, per year. This package provides 24/7 support and configuration services.
It's important to note that with Salesforce, you can add features and upgrade at any time. However, some product additions may need to scale together versus purchasing something a la carte. Some of the plans can have month-to-month contracts, but most require annual prepayment.
Pros & Cons of Ecommerce CRM
Ecommerce CRM software helps businesses organize and manage their data in one location so it's easier to take action to grow and service the business. However, small businesses can be wary of new ecommerce CRM software because of the time it takes to learn how to use it and because of tight budgets.
It's important to choose an ecommerce CRM appropriate for your businesses' needs. If you only have a couple of people on your team, you may not need a more comprehensive ecommerce CRM. A free version can still offer the ecommerce CRM solution your small business needs.
Pros of the Ecommerce CRM
Here are the biggest pros of having an ecommerce CRM:
Consolidation: Having all of your contacts in one place makes tracking of leads and the follow-up of sales easy
Behavior: With analytics, you get to see how a user interacts with your site—from their first visit to purchase and retention
Filters and segmentation: Marketing is made simple when you can segment and filter your contacts by their buying behavior—such as segmenting by coupon lovers and big spenders
Cons of Ecommerce CRM
Here are the biggest cons of having an ecommerce CRM:
Cost: For many small businesses, the cost of having an ecommerce CRM can be prohibitive. Small businesses can take advantage of free versions of CRM software versus enterprise options
Complex: Their out-of-the-box solutions tend to be enterprise-level and may not be a great fit for a small business
Too many out-of-the-box features: Many of the bigger players in the CRM industry try to be all things to all businesses, which results in many features a small business will never use for a premium price
Alternative to Ecommerce CRM
While not ideal, there are other ways of managing your contacts without using a standalone CRM. Having either of these options is better than not having a CRM at all. Using alternatives to ecommerce CRMs can be very easy because of the limited data you track. However, the limited data you input also means you're not able to do things like run reports based on sales volumes or behavior.
Microsoft Dynamics 365
If you have a large sales team, Microsoft Dynamics 365 is enterprise-level software. Its Sales Professional plan is $65 per user, per month and integrates easily with Outlook. Users can create contacts and leads from emails, send tracked emails, schedule emails, and view contact history and information.
Excel or Google Sheets
Very small operations might be able to get by using Excel or Google Sheets to organize their customer data. You will need a subscription to use Excel—most users go with an Office 365 subscription so they have access to the array of Microsoft programs. This subscription starts at $9.99 per month, while it's free to use Google Sheets.
3 Tips from Ecommerce CRM Experts
There are many ways to use an ecommerce CRM in your small business. We asked the experts for their tips on successfully implementing an ecommerce CRM.
Here's what the experts say about ecommerce CRMs:
---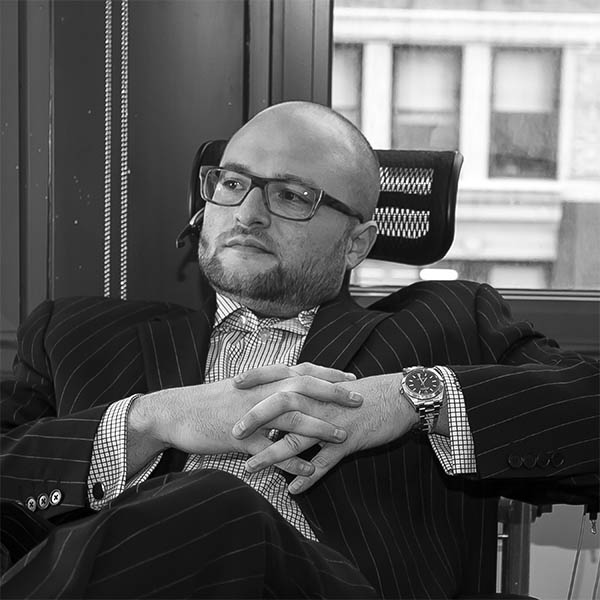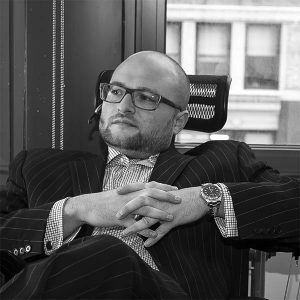 ---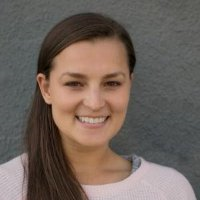 ---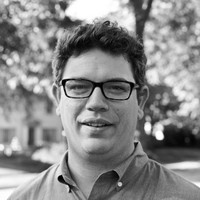 ---
Bottom Line
An ecommerce CRM allows small businesses to capture and nurture leads before a sale ever occurs. From there, customers are supported beyond the sale with the help of a CRM. By managing the pipeline, you improve sales and client retention. You'll also use CRMs to help drive sales and improve customer relations without face-to-face interactions.
Most CRM platforms integrate well with Shopify, which is an affordable ecommerce platform that's very easy-to-use. With a few clicks of a button, your ecommerce store can be ready to go. Start a 14-day free trial today.