Elementor Review: Is It the Best Site Builder Plugin for WordPress?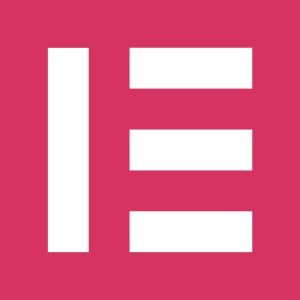 Elementor Review: Pros & Cons
PROS

CONS

Access to multiple WordPress website templates
The number of features can be intimidating for beginners
Drag-and-drop editor
The free version doesn't allow you to customize site headers or footers
Choice of over 90 widgets
Starts at $49 per year
Adjustable padding, positions, margins, and global settings for colors and typographies
Elementor is cheap only if you have 1,000 websites at just $999 per year (around $1 per website)
Can be customized with custom CSS
Elementor can conflict with other popular plugins
Choice of over 300 designer-made templates
It's a heavy plugin so it can affect site speed
Pop-up builder
Customer support can be hard to reach
WooCommerce builder
Provides a shortcut cheat sheet
30-day money-back guarantee
Who Elementor Is Best For
Elementor stands out because it contains all-you-need features, options, and widgets when building a WordPress website. Although it may seem fairly intimidating at first, the plugin allows users to customize their website in depth without learning how to code.
Elementor website builder plugin is best for:
Beginners who want easy but customizable WordPress websites: Despite the initial learning curve, Elementor allows users to customize their WordPress websites without coding. It enables you to customize almost all aspects of a website, like the headers, sidebars, additional widgets, and positioning segments on pages and posts. It has over 300 designer-made templates to choose from, which can easily be adjusted to the owner's specifications. Elementor also includes over 90 widgets, extending a WordPress website's functionality.
Great for building bulk websites: If you are in the business of building hundreds or thousands of websites, Elementor gets cheaper the more websites you use it with. Elementor charges $999 for using the website builder plugin on 1,000 websites.
Ecommerce websites that want more customization: The problem with most ecommerce websites is that they aren't too customizable due to their default setup. With Elementor's integration with WooCommerce, users are given more control in customizability, pop-ups, and widgets of their WordPress ecommerce site.
Who Elementor Isn't Best For
The Elementor website builder plugin can be difficult to use due to the multitude of features website owners get to choose from. Despite its multi-feature package, it might not be the strategic choice for some small business websites due to its complexity for those without experience (or research on building a WordPress website), conflict with other plugins, and sometimes overwhelming options.
Elementor website builder plugin is not recommended for:
Budget-restrained WordPress websites: There have been multiple complaints about the plugin's free plan, with online reviews saying the free version isn't worth it. The starting price for one website is $49, making Elementor a pricey plugin unless you choose its higher-tiered plans.
First-time website builders who haven't done any research: Elementor can be complicated for beginners who haven't at least done their research on how to build a WordPress website. Although users can learn along the way, the multiple offerings make the plugin a bit intimidating to try at first. Alternative all-in-one website builders like Squarespace and Wix, which don't rely on WordPress, make the website building process extremely easy for beginners. Check out our guide on the best WordPress alternatives to learn more about these option.
Small websites with a really small storage allocation: Websites that have less than a 100MB allocation for their website—which is a rare case—will have problems loading the Elementor plugin due to its size. Free web hosting providers like Freehostia only provide 250MB of storage. Bluehost's Basic shared web hosting plan offers up to 50GB for $2.65 a month.
The Elementor website builder plugin's multiple offerings are both its strength and weakness. On the one hand, users get to choose and customize their WordPress to their liking. On the other hand, the multiple customization options can be hard for beginners to navigate. It is best recommended for website owners who want more customization over their website without having to code.
Elementor Pricing: Scalability for Multiple Websites
Elementor's pricing is more forgiving for users who have multiple WordPress websites instead of just one website. The more websites built using Elementor, the cheaper the website builder plugin becomes. Find out just how much the Elementor pricing differs from one website to 1,000 websites built with the website builder plugin.
| | Essential | Expert | Studio | Agency |
| --- | --- | --- | --- | --- |
| Price per Year | $49 per year | $199 per year | $499 per year | $999 per year |
| Number of Websites | 1 | 25 | 100 | 1,000 |
| Drag-and-Drop Live Editor | ✔ | ✔ | ✔ | ✔ |
| 90+ Basic and Pro Widgets | ✔ | ✔ | ✔ | ✔ |
| 300+ Basic and Pro Templates | ✔ | ✔ | ✔ | ✔ |
| 60+ Pro Website Kits | ✔ | ✔ | ✔ | ✔ |
| 20 Expert Website Kits | ✕ | ✔ | ✔ | ✔ |
| Theme Builder | ✔ | ✔ | ✔ | ✔ |
| Premium Support | ✔ | ✔ | ✔ | ✔ |
| VIP Support | ✕ | ✕ | ✔ | ✔ |
| Experts Network Profile | ✕ | ✔ | ✔ | ✔ |
Check out the different Elementor plans and how they differ from one another:
Essential
The Elementor Essential plan starts at $49, making it not the most cost-efficient option for single small business website owners. The only three things that this plan lacks are access to 20 expert website kits, VIP support (with an under 30-minute ticket response time), and Experts Network Profiles (which allows owners to share their website).
Expert
The Expert plan costs $199 for 25 websites, putting the price at almost $8 per website. This is significantly cheaper than the Elementor basic plan. The Expert plan comes with the addition of 20 expert website kits and the Experts Network Profile. This plan still relies on Premium support, which provides answers within an average of one day.
Studio
The Studio plan gets more cost-efficient at $499 for 100 websites, dropping the price to just $4.99 per website. The difference between the Studio and Expert plans is the VIP customer support that takes less than 30 minutes, on average, per ticket. Once users choose Studio, they are automatically bumped up from Premium to VIP support.
Agency
The Elementor Agency plan allows users to use the plugin for 1,000 websites while paying $999 per year, or about $1 per website. The Agency plan offers the same features as the Studio plan with a significantly lower price per website.
Elementor Features & Key Insights
Elementor remains a very popular website builder plugin for a good reason, which is the customization options that it offers. Although not as beginner-friendly as Wix or Squarespace, Elementor allows users to make the most out of their WordPress website without learning how to code or create the website piece by piece.
Ease of Use
Elementor might not be as beginner-friendly as other website builders like the Bluehost Website Builder. Still, it makes sure to simplify the complicated process of adding new features and functionalities. The plugin makes intermediate and complicated tasks much easier with widgets, customization headers and segments, and developer API.
Elementor does have its own selection of videos, articles, and FAQs to help beginners learn how to use the plugin to build their WordPress website. For professional website designers, Elementor is a key tool to help simplify most of the time-consuming and complicated tasks like coding designs, selecting widgets one by one, and backend development.
---
Website Design
Elementor extends the website customization limitations, allowing users to piece together a great website by either choosing from readily available templates or adding blocks to the website one by one. Elementor is an easy drag-and-drop builder that allows users to choose from 300 designer-made templates to make a website in just a few minutes.
Here are the different types of Elementor website designs:
Elementor also allows further customization for professional website builders through custom CSS, allowing them to change sizes, functions, texts, and positioning of blocks on the website. Website designers also get to choose from over 90 widgets, like a basic gallery, social icons, and accordions, to add more functionality to their websites.
---
Unique Features & Capabilities
Elementor's most unique feature is how the plugin is integrated for WordPress—making it compatible with whatever theme is installed. Users can choose their ideal theme and improve it even more through adding widgets, changing the template, and adjusting styles.
Here are two of the most unique features and capabilities:
Pop-up builder: Elementor has its own pop-up builder, making it extremely useful for businesses that rely on pop-ups for promotions and awareness. Instead of using basic pop-ups, Elementor allows you to customize them, making them more visitor-friendly.
Shortcut cheat sheet: Elementor comes with a shortcut cheat sheet, making it extremely easy to go back and forth when editing. Instead of manually browsing through whatever feature you might want to add or edit, the shortcut cheat sheet allows small business website designers to jump from one editing segment to another.
One problem Elementor has is its plugins can conflict with other plugins. Make sure to test out if they are compatible before purchasing other premium plugins for your WordPress website.
---
Ecommerce
Elementor, unlike the Bluehost Website Builder, is integrated with WooCommerce, making the editing process much lighter for ecommerce websites. The plugin boasts full store customization and limitless design freedom, allowing users to build their product catalog, product pages, and add to cart experience without learning how to code.
This is also where Elementor's pop-up customization becomes very handy, along with the ability to customize the product archive, product page, menu cart, cart page, checkout page, and my account page.
---
Customer Support
Elementor uses a ticketing system for issues, questions, and complaints, prioritizing its Studio and Agency plan users with an under 30-minute average response time. For Essential and Expert plan users, however, the response can take up to one day on average.
Elementor does have a help center, FAQs, and its own Academy with access to hundreds of different video tutorials and courses. For advanced website designers, Elementor also provides developer resources to help users build custom add-ons through Elementor's developer API.
---
Elementor Alternatives
For those who don't think Elementor is a good fit, here are other WordPress plugin alternatives:
| | | | | | |
| --- | --- | --- | --- | --- | --- |
| | | | | | |
| Free Version | ✔ | N/A | ✔ | Free 14-day trial | ✔ |
| Pro Price | $99/yr. | $89/yr. | $49/yr. | $12/mo. | $14/mo. |
| Features | WooCommerce support, responsive design controls, drag-and-drop builder | Over 100 pre-made layouts, over 800 templates, responsive design settings, drag-and-drop builder | WooCommerce support, 26 free content, 12 pro elements, mega menu builder, pop-up builder, dynamic content support, drag-and-drop interface | Most affordable way to easily build and manage a professional business website | Most beginner-friendly drag-and-drop site builder on the market |
| | | | | | |
What Users Think of Elementor's Website Builder Plugin
Most Elementor reviews show positive results in comparison to less popular website builder plugins for WordPress. While users have long been enjoying Elementor for its easy customization abilities, a lot of complaints pertain to how much space the plugin is taking, thus slowing down heavy websites. As of the moment, Elementor is still dominating the space based on reviews, users, and positive responses.
Elementor is famous for bridging the gap between beginner and professional website builders, providing numerous customization options, add-ons, and template choices. The plugin allows users to have more control over the design and functionality of their website.
Frequently Asked Questions (FAQs)
Does Elementor help with SEO?
No. Elementor enables users to customize their websites but does not have a direct impact on search engine optimization (SEO).
Can you add Elementor to an existing website?
Yes. Since Elementor is a plugin, it can easily be downloaded, installed, and added to existing websites by going to "Templates" on the left-hand menu. Click on "Theme Builder," and then choose "Add New" to install and activate the plugin. Search for Elementor on the Plugins options and select "Activate."
What website theme do I use with Elementor?
Elementor can be used with any theme. Although not all themes need major adjustments, Elementor can still be used to tweak certain elements like the footer, header, pages, and posts on the WordPress theme.
Bottom Line
Elementor enables beginners to create professionally engaging WordPress websites without having to learn how to code. Although there's an initial learning curve—unlike Wix or Squarespace—the plugin is best for website owners who want to create multiple professional websites more efficiently. For companies in the business of making hundreds to thousands of websites, Elementor is a great plugin to streamline the website building process.
You Might Also Like…