An elevator pitch is roughly a 30-second summary of your business designed to spark the interest of target clients by sharing your unique selling proposition. However, composing one can be a challenge. We asked experts to share effective elevator pitch tips with potential templates and examples guaranteed to capture your audiences' attention.
Here are 25 of the most compelling elevator pitch tips, templates, and examples from the pros.
---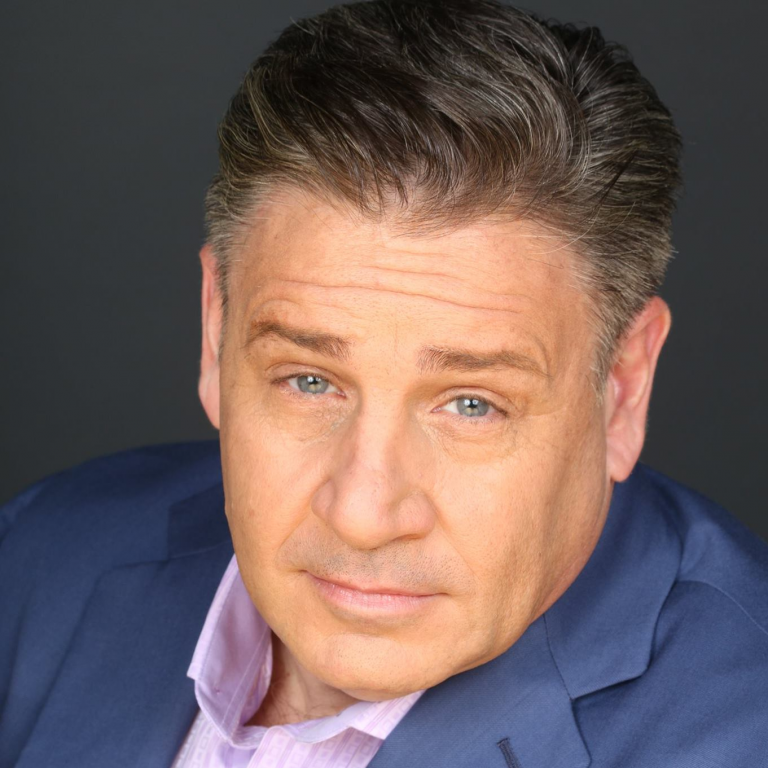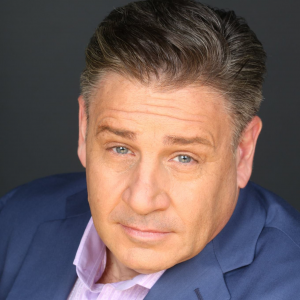 1. Use a Memorable Catchphrase
Tom Scarda, CFE, Speaker, Author & Podcaster, TomScarda.com
The best hack for an elevator speech is to have a memorable catchphrase or play on words. In addition, to stand out from all the competition in the room, it's a necessity to talk in the listener's language ― their pain and challenges.
Template: Hi, my name is [name], and I'm the [job title] of [company]. We [unique value proposition] ― sort of like [memorable catchphrase]. We use [product or service feature that answers pain points]. We have [primary competitive points of difference]. If you are [identify a client's pain point], [call to action (CTA)].
Example: Hi my name is Tom Scarda, and I'm the founder of the Franchise Academy. We help people who want to own a business instead of working a job, find the right franchise to get them to their goals ― sort of like eharmony for business. We use a process that matches people based on skills and personality with opportunities that are prescreened for best performance. We have a shorter list of companies that we work with, but they are the best of the best franchises in the country. If you're considering a change in your life and career, we should talk.
---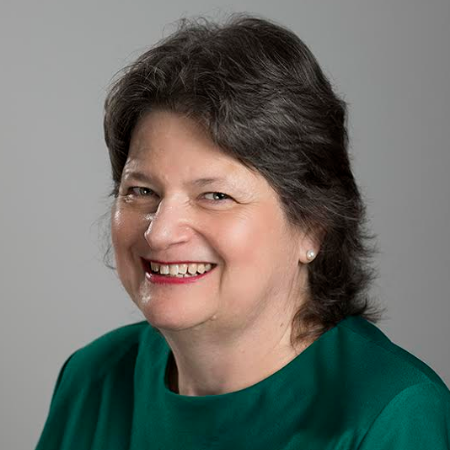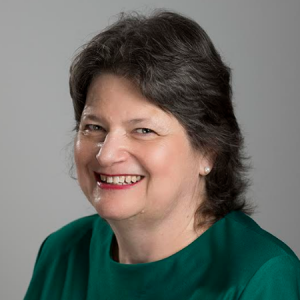 2. Send a Clear Message
Amy Sorter, Principal, The WordSorters
Make sure the elevator pitch clearly outlines benefits to the individual or company to which you are pitching. Make it less about "what we do," and more about "what we do, and how it benefits the other person." An effective elevator pitch should concisely explain the product or service and indicate how that product or service benefits the receiver.
Template: Company name + the product/service + unique value proposition and result to the individual or company being pitched.
Example: The WordSorters works with you to provide compelling content of all types to your target audience. This, in turn, increases brand awareness and lead generation to boost your bottom line ultimately.
---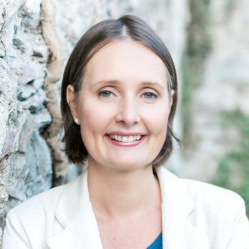 3. Make It Sound Natural
Melitta Campbell, Business Coach for Female Entrepreneurs, Melitta Campbell.com
I believe that the best elevator pitch is one that sounds natural, gains attention and prompts a conversation. I like this format as you can remember it easily, and it doesn't sound as rehearsed. You can also prepare a few different versions to suit your different client types, so whoever you find yourself in an elevator with, you can always provide the perfect personalized pitch.
Template: I am a (state what you do) for (state your ideal clients) to help them (state the solution and benefit you provide).
Example: I am a business coach for new female entrepreneurs. I offer structured and affordable programs to help them put doubt and anxiety aside, build their entrepreneurial skills and confidence, and create a business they love that delivers the results they desire.
---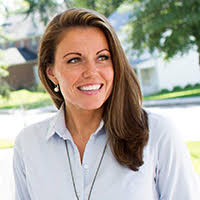 4. Limit Your Words to 70 or Less
Teri O'Neal, Director of Public Relations, A. Bright Idea
You have 20 to 30 seconds to hook someone. Use persuasive and concise language to drive the conversation. The average person can speak 70 words in 30 seconds — make every word count.
Template: Open with your USP [unique selling proposition] + define the product or service + end with a benefit.
Example: Very few careers offer the opportunity to support chemical weapons demilitarization one minute and vineyard marketing the next. At A. Bright Idea, we do that and more. We offer strategic communications services for industries of all types. What started as one person's vision, transformed into a full-service, coast-to-coast creative playground. With experts in PR, advertising, graphic design and interactive, A. Bright Idea helps organizations achieve goals.
---

Sales professionals are always on the go, so keeping track of potential clients that they have pitched to can be challenging. We recommend using an integrated customer relationship management (CRM) tool to make sure no prospect is left behind. Freshsales lets you scout prospects and track every lead you have engaged with. It offers mobile access to its CRM so managing your contacts is quick and easy, even with busy a schedule, all through your smartphone. Click here to sign up to Freshsales' FREE FOREVER startup plan.
---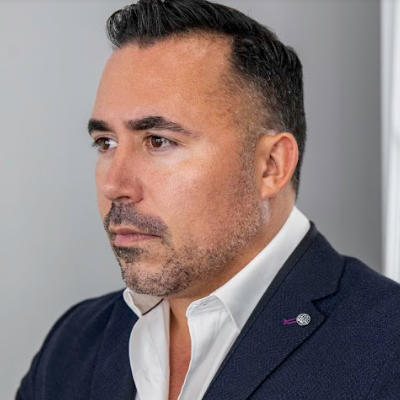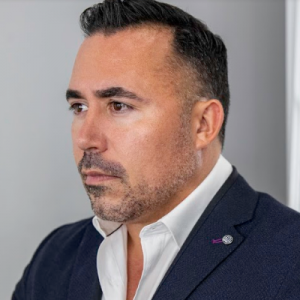 6. Define Your Unique Value Proposition
Adrian Salamunovic, Co-author, FREE PR Book
A unique value proposition (UVP) is a tool to communicate with your customers. It tells them what sets you apart from others in your market space and shows the benefits of using your product or service. Remember that when pitching your company, people should be able to understand what you do, who you do it for, and why you're better or different than the competition.
Template: For (target customer) who (statement of the need or opportunity), our (product or service name) is (product category) that (statement of benefit). Unlike (our competitors), we offer (main point of differentiation).
Example: [This would be Mailchimp's UVP] For nontechnical marketers who are looking for an easy to use solution to drive ROI [return on investment] from email marketing, our product is an always-on marketing automation platform that helps you share email and ad campaigns with clients, customers, and other interested parties. Unlike our competitors, Constant Contact and Bronto, we offer a simple, user-friendly, and affordable solution.
---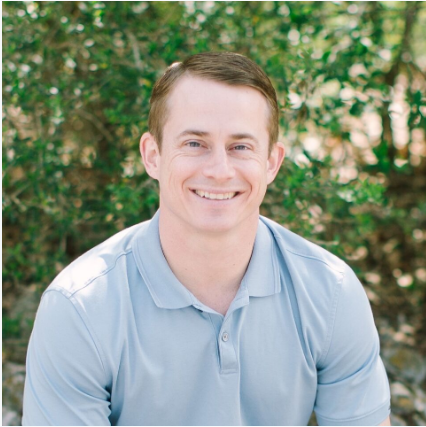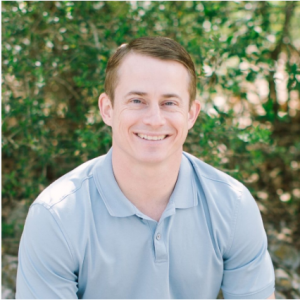 7. Get Straight to the Point
Nick Disney, Owner, Sell My San Antonio House
Within the first 10 seconds of your elevator speech, you need to define how you can help that person or help that person's business with a problem they are facing. Decision makers and business owners have a lot on their plate, and they want to engage with people who can bring them solutions. Show that you can provide solutions right out of the gate, and you are much more likely to keep them engaged for the rest of your elevator pitch. This will also help separate you from all the other people who gave their pitch.
Template: Hi, my name is [your name]. I own [your company name]. We help [target audience] with [problem they are facing that you have a solution for]. We have helped [types of people you have previously helped]. We [reasons why to choose you]. [give them your contact information], [CTA].
Example: Hi, my name is Nick. I own Sell My San Antonio House. We help property owners get rid of headache properties that are costing them time, money, and energy so that they can move on with what's important to them. We have the most experience and most contacts so that we can help people with inherited properties, bad tenants, vacant properties, foreclosure properties, and everything in between. This number is the best way to get in contact with me. Call me later and let me help you.
---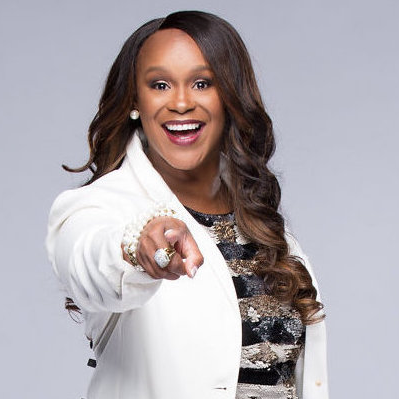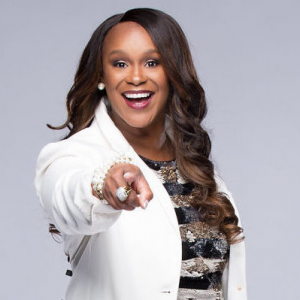 8. Make Your Job Title Understandable
Bridgett McGowen, Awarded International Professional Speaker, BMcTALKS Academy
People lead their elevator pitches with their official job titles. This is a mistake and should be avoided because doing so can draw an even bigger chasm between the speaker and the listener. To get someone to lean in and want to listen more, an elevator pitch must make it easy for one to figure out what it is a professional does and why he or she does it. The pitch must demonstrate how one's work and vision can help the listener be better at what he or she does.
Template: Sentence 1 (Your name, your title that everyone will understand/what it is you do, and your company affiliation) + Sentence 2 (Identify target client + Identify target client's desired result + Identify the why, the unwanted or inconvenient steps you help the client avoid so he or she can achieve that desired result).
Example: My name is Bridgett McGowen, and I am a professional speaker at BMcTALKS. I help professional women who want to speak with power and executive presence but who do not want to waste time reading books and watching videos that cannot give them real and honest feedback on their presentation skills.
---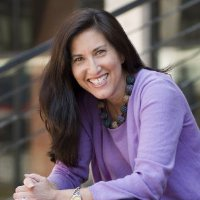 9. Lead With a Question
Paige Arnof-Fenn, Founder & CEO, Mavens & Moguls
You just have a minute or less to make an impact so use it wisely. My tip is to focus on the key components which are who, why, selling point, and the ask, so think about your goal to guide your pitch. One simple way to structure it is to start with a question that focuses on a problem your target audience has that you can help fix. Then, state what you do and, finally, add the value or benefit you offer.
Template: Ask a question that identifies a pain point + introduce what you do + state your unique value proposition.
Example: Are you looking to find more customers and accelerate your sales cycle? I love helping organizations find the right words and pictures to elevate their profile and build awareness to get their story out there both online and offline in compelling ways as a virtual marketing department that acts as an extension of your team. The goal is to connect and start a conversation to see if you can help them solve a problem.
---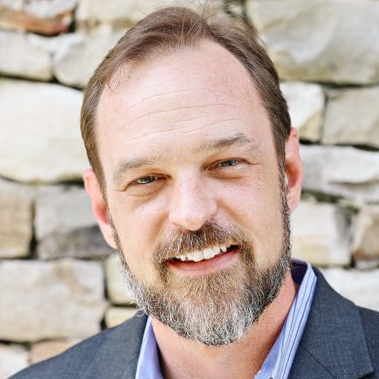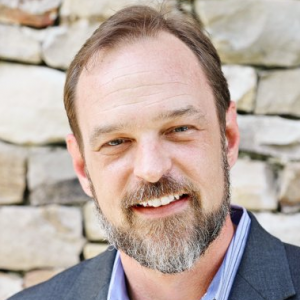 10. Create the Story Around Your Listener
Dan Woerheide, Marketing and Business Coach, Coach Dan W
People want to learn to become their own hero in their story, so when your business comes along talking about all of the great things you do, they are more likely to tune you out because they can't understand how you're important to their story. I recommend a simple and engaging means of gaining prospects interests by engaging them in a story, rather, their own story.
Template: Define a problem + Provide a unique solution + Finish with transformation
Example: Many small businesses struggle with finding and converting qualified leads, they're spending a ton of time and money on marketing that's just not getting the results they need. I help them to improve the way they communicate with their team and their customers so that they can increase their marketing ROI, generate more qualified leads, and grow their business.
---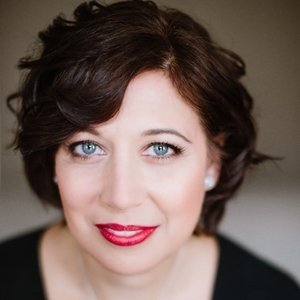 11. Avoid Using Industry Jargon
Mimi Bishop, Owner, Mimi Bishop Enterprises
Write a pitch that speaks directly to your ideal client by using their words while avoiding industry jargon. People buy from people they know, like and trust. One of the most powerful ways to build that trust is to validate someone. By talking to potential clients and using language that resonates with them, they feel understood.
Template: I am a (who I am) who works with (who I work with).The ladies I work with (problem in their words) don't know where to start (problem in their words) or (problem in their words). I (what I do for them) that (acknowledge what they hope for) and (acknowledge what they desire) while they're still working 9 to 5.
Example: I am a side-hustle coach who works with women who work full-time and want to launch an online business on the side. The ladies I work with are super-ambitious but have no extra time, don't know where to start or have tried a few things and haven't made much progress. I give them the step-by-step to launching an online side hustle that lights them up and makes money while they're still working 9 to 5.
---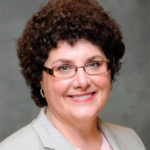 12. Build & Reinforce Your Brand
Elene Cafasso, MCC, Founder & President, Enerpace, Inc. Executive Coaching
Any good elevator pitch answers who, what and how ― who you help, what you do for them, and how you do it. This builds your professional brand. What do you want to be known for? It's important to create and communicate your brand proactively. You don't want others doing it for you because then you'll have inconsistent messages circulating. We need to control the message and make sure they are saying what we'd want them to say.
Template: Who you help + What you do + How you do it.
Example: We help leaders in fast-growing companies catch up and keep up to create continued success.
---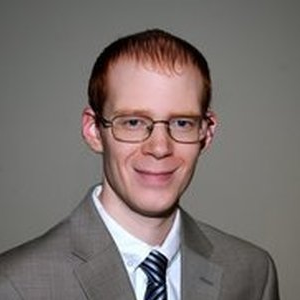 13. Paint a Broader Picture
Jeremy G. Woods, Co-founder, FaithVenture Media
When focusing on an elevator speech, find something that is broad in terms of pain points, not very narrow. This is because you don't necessarily know the person with whom you're talking.
Template: State your name and title + start with a problem that many people face + lead into what happens when people don't get the problem fixed (or get it fixed poorly). Mention your company name + explain how it can fix the problem. Close it with a memorable catchphrase (such as if our product breaks, we will replace it forever). Hand them your business card + add a CTA.
---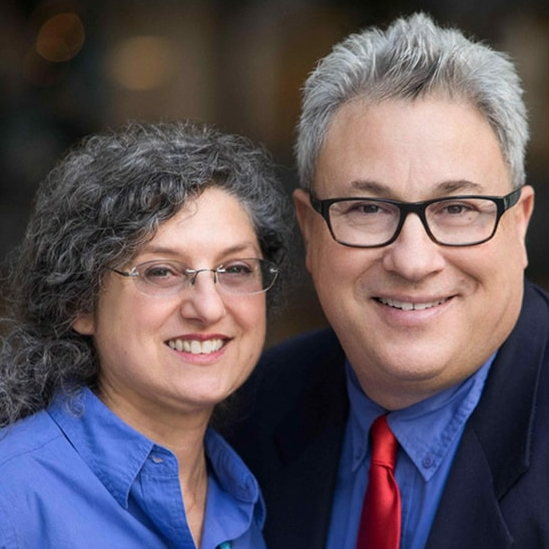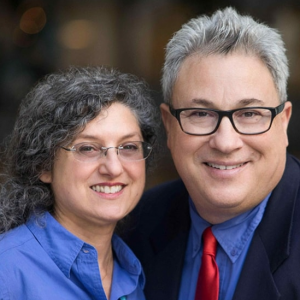 14. Focus on the Benefit
Hank & Sharyn Yuloff, Business Coaches, Yuloff Creative Marketing Solutions
Our favorite elevator speech is one we made up for a client who is incredibly shy. She felt that when someone asked her what she did, she was always selling and had to get away from it. We call it the "You know how/Well, I" elevator speech. When someone asks what you do, turn it around with a benefit.
Template: You know how [specific pain point]? Well, we [benefit]
Example: "You know how finding the right web person can be a daunting task? Well, we prescreen developers."
---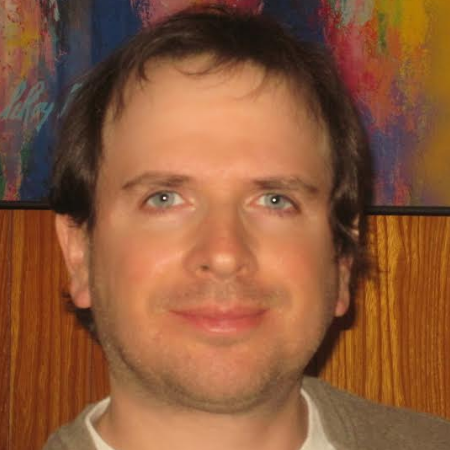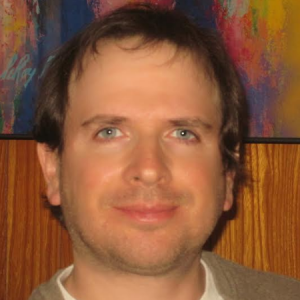 15. Take Inspiration from Movie Trailers
Mitchell Nathanson, Professor of Law, Villanova University: The Jeffrey S. Moorad Center for the Study of Sports Law
I advise my students that they should look to movie trailers for examples of how to craft an effective elevator pitch. A movie trailer appears to tell the audience everything about the movie but, in fact, it neatly packages the best aspects of a two-plus hour movie in two minutes, conveying only what the audience needs to know to encourage it to buy a ticket. The impression you want to leave is the same one movie studios hope their trailers generate ― a reaction of "Wow, I need to know more about that."
---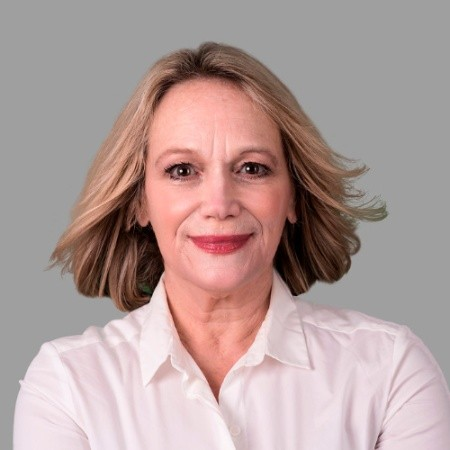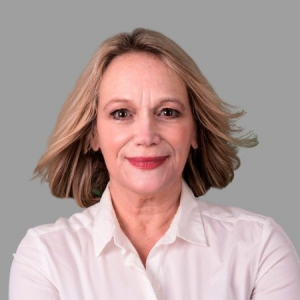 16. Add a Smooth Segue to Your Pitch
Joann Perahia, Owner, Partner & Vice President, Systemic Solutions, Inc.
With any elevator speech, one has to segue into it. You don't just start talking unless you want someone to think you are on the phone or nuts. There are many conversation initiators and, depending on your industry and what elevator you are on, there are many creative ways to start a conversation.
Template: (Segue). Hi, my name is (name), and I am from (company name). We are a (value proposition) that specializes in (target market). We provide (your product or service). We are different because (primary competitive points of difference). (CTA).
Example: Hi, how are you? My name is Joann Perahia, and I am from Systemic Solutions. We are a full "service" IT [information technology] shop that specializes in small to medium-sized businesses. We provide IT services the way IT should be. We are different because we are not selling you hardware or software, just complete services, and we guide you on what is the best practice for your business. Give us a call for a free consultation.
---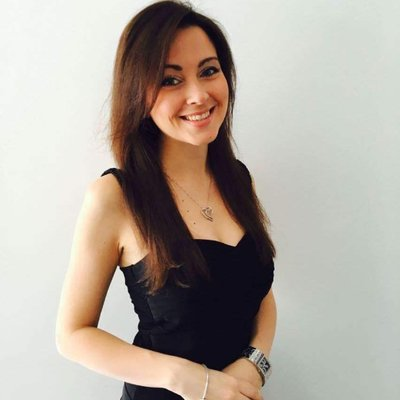 17. Answer Four Key Questions
Marina Shumaieva, Chief Technology Officer & Co-founder, CruiseBe
To write a good pitch, it needs to be short, but at the same time contain information on at least four points: Who are you? What are you doing? Who needs it? How unique is this? It is also important that the text is understandable even to a person who is very far from your area. The maximum length of this pitch is only 30 seconds. In most cases, even less. I would say 10 to 15 seconds is an optimal option.
Template: (Company name) is (unique value proposition) for (target market) with a (product or service features).
Example: CruiseBe is a one-stop shop marketplace and social network for cruisers that proposes the day-by-day schedule of a cruise with a complete list of attractions in each port of call and offline route navigation system on the ship.
---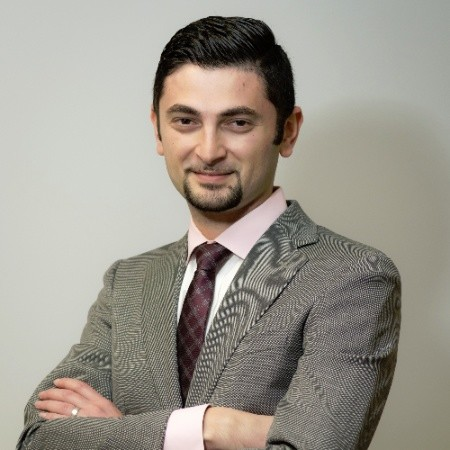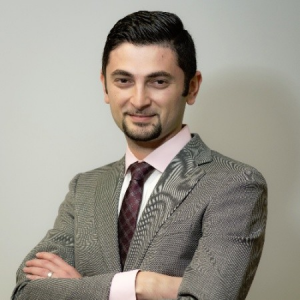 18. Take Your Time, Don't Rush
Gennady Litvin, Attorney, Moshes Law
Don't rush and ramble when giving an elevator pitch. Instead, take your time and make sure you're speaking clear enough so they can understand what is being said. You'll find that rushing through it does more harm than good. What's the point of pitching them if they can't follow what you're saying? Also, make it conversational, even though this is a pitch and find a way to include them to turn a pitch into a conversation.
Template: We're (company name) and we (what you do) for (target market). We do this by (unique value proposition). In doing this, we've (accomplishment).
Example: We're XYZ consulting, and we offer sales and marketing consulting for business in the B2B [business-to-business] industry. We do this by utilizing today's sales and marketing tactics and techniques that work in this era combined with psychology that still works. In doing this, we've helped X amount of businesses generate X amount of revenue and growth.
---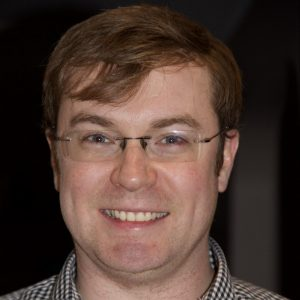 19. Omit Something Crucial
Jim Milan, Communications & Organic Search Manager, Auto Accessories Garage
What does everyone tell you about your elevator pitch? Keep it short. "But, how can I fit all of the important details into a brief 150-word spiel?" you might ask. Easy, you don't. In fact, you need to omit something crucial intentionally. If you can think of the most ingenious piece of your business idea, the unique part that makes it all work – leave it out. You'll be baiting your audience's interest in a way that explaining an entire business idea could never do. You want your audience then to ask you, "but how could this possibly work?" That's when you give them the final piece of the puzzle.
Template: Hey, I'm (name) with (company name). We (what you do in its simplest terms), but the interesting is we (what sets you apart in its simplest terms, preferably in your target market's eyes). Then, wait for your audience to take the bait, and follow up with your explanation.
Example: "Hey, I'm Richard with Movie Pass. We're an app for buying movie tickets, but the interesting thing is we only charge $10 a month and users can buy as many movie tickets as they want from any theater." Then, when they ask about how you make money, say something like, "Well, like Facebook or Google, the lion's share of profits come from selling user data and preferences to advertisers."
---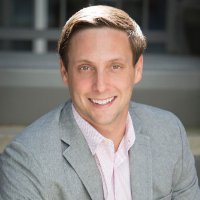 20. Start With an Attention-grabber
Alex Membrillo, CEO, Cardinal Digital Marketing
Make sure you're beginning your elevator pitch with something interesting to hook the person into wanting to know more about you. Start your pitch by sharing an interesting fact or stat. If you have an impressive number, such as we sell $3 million a year in ice cream, don't leave that to the end. Instead, use the information to intrigue your audience. Always aim for your audience to ask a question and perhaps even for your business card.
Template: I'm [company name]'s [job title], [name]. [company name] [attention grabbing catchphrase]. We offer [unique value proposition]. We [company highlights].
Example: I'm Cardinal Digital Marketing's CEO, Alex Membrillo. Cardinal ignites client growth, averaging a 10:1 return on Investment for customers. We offer innovative digital marketing designed to connect businesses to customers. We currently manage more than $5 million in paid search ad spend and are the number one SEO [search engine optimization] agency in Atlanta.
---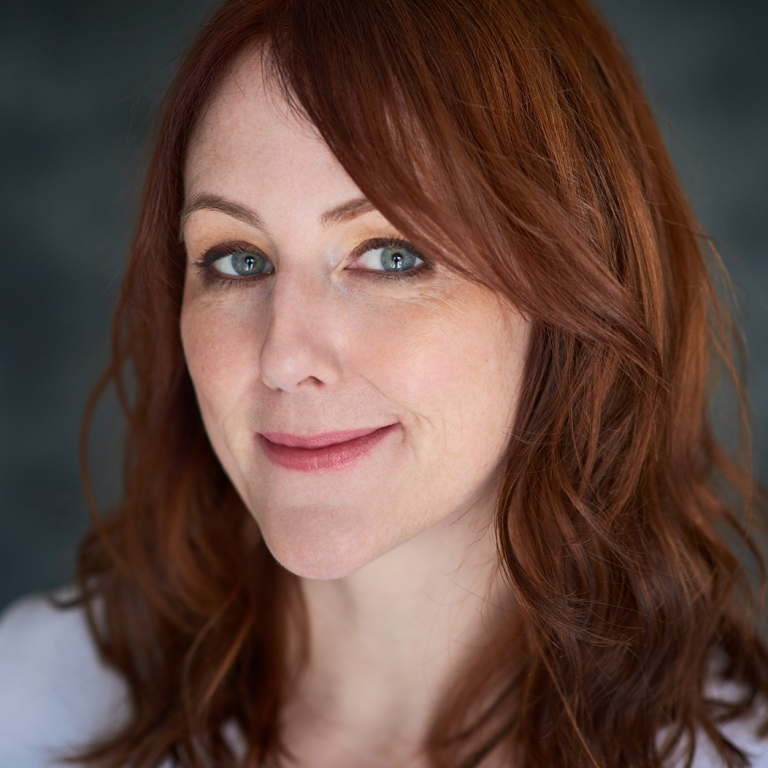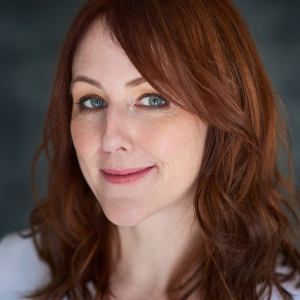 21. Use a Three Sentence Structure
Jacquelyn Cyr, MBA, Chief Builder, JC+CO growth accelerants Inc.
The best approach to developing an elevator pitch is to use a three-sentence structure with its foundation in what, how and why. In this content, the "what" is specific to the functional product or service offering, the "how" is related to the operational differentiators in the business, and the "why" is from the heart, explaining what drew the entrepreneur into this field. I advise entrepreneurs to develop lists of keywords and phrases that fit into each of these buckets, then focus on the ones that are unique to their offering.
---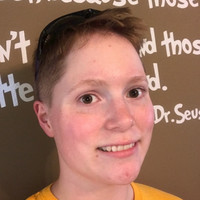 22. Include a CTA
Vicki Langer, Chief OoPSMaster, Founder & Owner, OoPS Inc
For an elevator pitch that's all about selling yourself instead of a business, remember you can and should benefit from every conversation you have. Include some sort of CTA that will help you. This can be an opportunity to survey employees, an interview, a few moments of their time, mentorship, a job, or just about anything else. While isn't the only way to benefit from your elevator pitch, it greatly improves your chances because now your audience knows exactly what you need.
Template: My name's [name] and [job title if any]. I spent the last [pertinent experience]. Now, I [what you are doing now]. I want to [plans and goals]. I would appreciate it if [CTA].
Example: My name's Vicki Langer, and I'm kinda in between jobs. I spent the last eight-ish years working production management in the Air Force. Now, I take care of a small zoo, while job searching, and doing research for businesses I would like to start. I'm at a point where I'm overloaded with options for my future. I want to start a family amusement center, enroll in an MBA [Master of Business Administration] program, pursue a few retail innovations I've worked on or go get a job somewhere.
---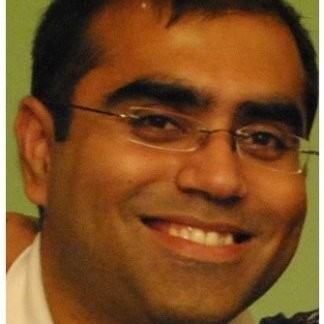 23. Avoid Being Too Intrusive
Ketan Kapoor, CEO & Co-founder, Mettl
A PR pitch must never be very intrusive about how you know everything about their business and their next move. Keep the language fair and tone intriguing enough to capture the other person's interest while subtle enough not to overkill the proposition ― a perfect pitch is about the perfect balance between the idea and the words you choose.
Template: (Company name), a $(revenue and business model) organization, has a wide portfolio of (product specifications and range) ― catering to (target audience) in (location).
Example: Mettl, a $15 million B2B organization, has a wide portfolio of human resources (HR) SaaS [software-as-a-service]-based products ranging from psychometric assessment to cognitive testing to examination software to L&D solutions ― catering to steady state and startup businesses in various geographies across the world.
---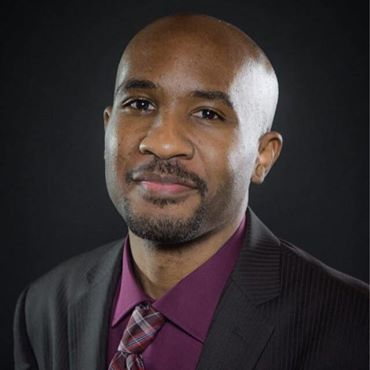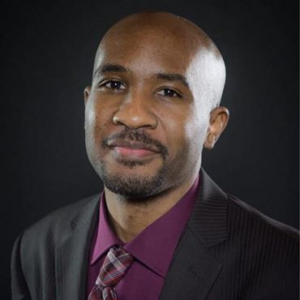 24. Be Relatable
Cory Collins, President & CEO, Ample Opportunity
Your elevator pitch will be most effective when it explains what you do in a way that people actually "get it," and they either want your product or service or begin thinking of others who may need it. Avoid leaving it up to the listener to interpret exactly what you do, how it could benefit them, or if it could benefit them at all. As self-explanatory as you think your title may be (such as "Business Coach," "Credit Repair Specialist," or "Financial Planner"), some people just won't know exactly what all that entails. Many of them won't ask you to elaborate, either.
Template: My name is [name], the CEO of [company]. Did you know that many/most [target customer] [biggest problem/challenge that the target customer faces]? Our company helps customers/clients [paint specific picture of what the results that you deliver look like including numbers/percentages if applicable] by [describe your method of delivering these results].
Example: My name is Ashton Lawrence with Capital Financial Solutions, Inc. Did you know that most small business owners overlook an average of seven to 10 tax deductions that they're eligible for every year? We help our clients save up to an additional five figures annually by showing them ways to lower their taxable income to avoid overpaying legitimately.
---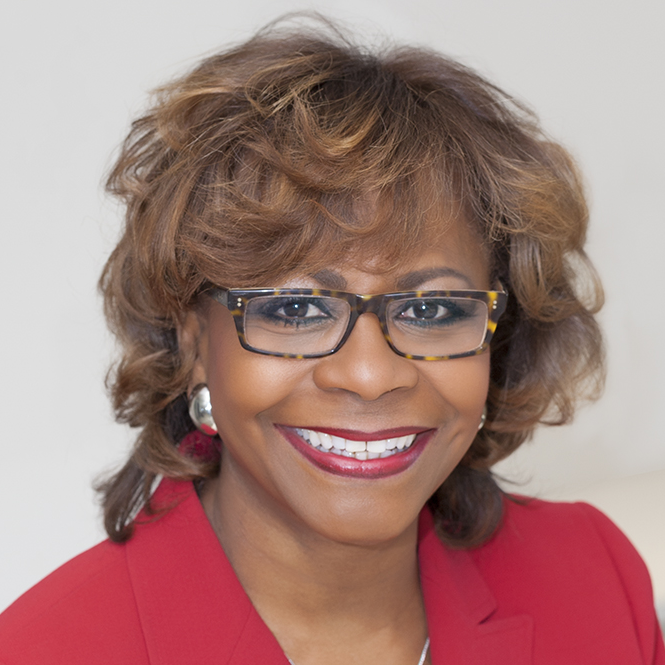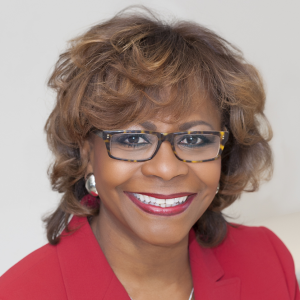 25. Identify Three Pain Points in Your Pitch
Michelle Beauchamp, Owner, The Champ Group
Because people buy most to eliminate their pain points, I train people to create their elevator speeches addressing the problems they help people narrow or eliminate. Identifying three pain points is recommended. If you only acknowledge one, and they can't relate, they no longer see value in how your company can help them. When three are addressed, at least one will resonate.
Template: Attention-getter addressing three pain points + Explanation with features and benefits + Check in + Hook.
Example: People work with us because they're tired of wasting time creating proposals and having the prospects disappear once the prospect received their recommendations with details on strategy and pricing; They're frustrated that their pipeline is drying up because they haven't asked for, or received, referrals or recommendations; or they're flustered due to a lack of priority identification, and they spend their time on activities that will not deliver the results they need. We teach them how to only work with real prospects, how to ask for referrals, explain how to stop doing busy work, and replace it by doing what creates the biggest return while delegating the rest.
---
The Bottom Line
The idea of an elevator pitch is to make potential clients immediately realize that they need your product or service. Improve your pitching skills with these elevator pitch tips from the pros to get your audience wanting to know more about your business, even after the 30 seconds is over.
Have your own elevator pitch example you'd like to share? Let us know in the comments.