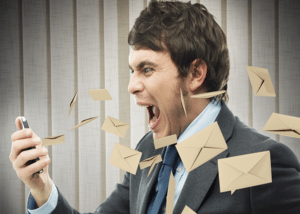 From graphic design firms to remodelers, publishers, programmers and more, many small businesses are ditching email as their form of interoffice communication.
The problems have been there all along – we've just been (subconsciously) putting up with them for years. There's the trouble of sharing documents and keeping track of the latest version, important emails that wind up in the spam folder, unimportant emails that clog your inbox and finally, of course, the delinquent employee who forgets to click "Reply All" in a group conversation.
The bottom line is that email gets messy when it's used for group collaboration. Instead, many businesses have opted for web-based apps and software that specialize in file-sharing, group chats, due date reminders and the other necessities of group communication. In particular, there's Basecamp – a project management suite, Slack – an interoffice messaging app and Trello – a Kanban tool that acts as a digital whiteboard in your office.
Click Here to get our FREE Google advertising guide and discover the 6 steps you can use to show up #1 in Google search
3 Top Email Alternatives
Basecamp
Basecamp is great for teams who have complicated, multi-step projects like web designers and architects. Each project has it's own "profile" page where you can view the latest updates, host discussions, post to-do lists and share files. You can also assign tasks with due dates and they'll appear on each employee's personal dashboard. Managers can view all tasks on a team-wide or project-wide calendar to easily track everything that's going on.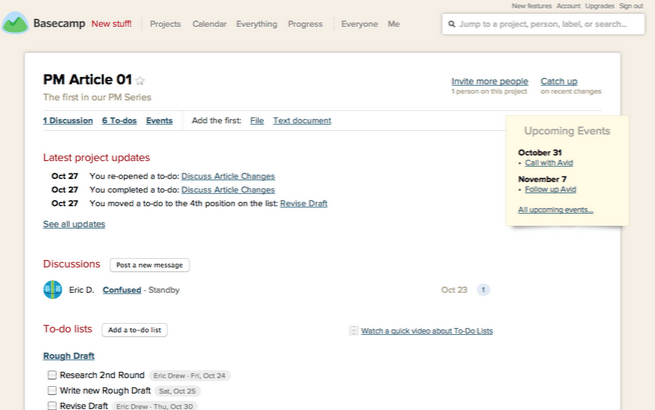 You can get similar tools from other project management platforms like Asana, Teamwork or Bitrix24, but what I like about Basecamp is the simplicity. The interface never feels overwhelming and the "Everything" tab makes it easy to locate certain files or discussions in an instant. Compared to some of the other platforms which are feature rich-but-cumbersome, Basecamp feels like a real improvement to email.
See our full review of Basecamp here.
Slack
Slack is for those need a better way to communicate and share files, but not necessarily help managing projects. It's a group messaging app with an engaging interface that could be mistaken for a private social network.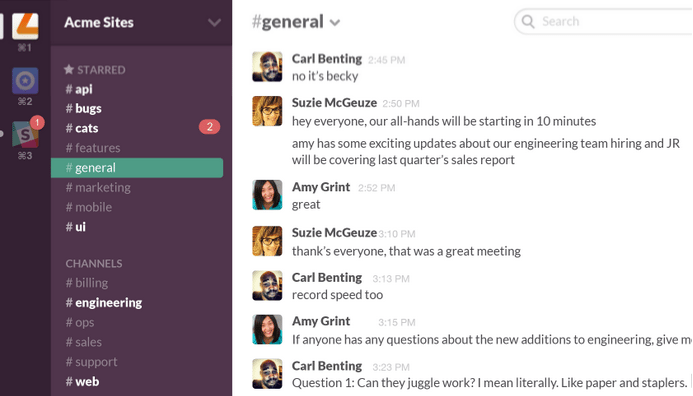 How it works is you create conversations or "channels" for each department or project. Within each conversation, team members can post photos and other files simply by dragging & dropping, or share documents directly from DropBox. If you post links to a YouTube video or Soundcloud song, the player will appear in the chat – just as it does on Facebook.
You don't get calendars or to-do lists, but the beauty here is the simplicity – not to mention the fact that you can use it on iOS / Android phones as well as an in-browser app or desktop software.
Trello
Trello is sort-of a mediation between these two programs: It's loosely project management software, but more like a blank slate you can use many different ways.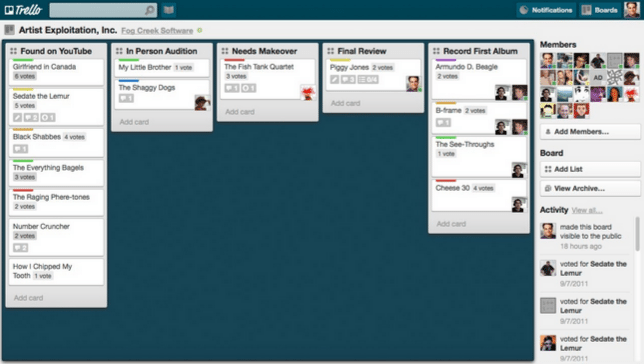 There's 3 levels of organization. First there's "list's," the vertical columns you see below. A list can represent a project, a discussion topic, a client or any other category important your business. Within each list are "cards" or subcategories, which you might use to post steps of a project, ideas for an ad campaign, etc. The interface is highly interactive, as all users can add, remove or re-order cards by dragging and dropping them. This essentially makes it a big digital whiteboard where everyone can add their thoughts in an organized manner.
The 3rd level is within the cards themselves. Clicking on a card, you can upload files, post comments, add subtasks and more. This hierarchical method does a great job of keeping things organized, as the small details are hidden until you click a particular card. The downside is that if you have a lot of lists (more than 8 or 9) it can be tough to locate specific info when you need it.
See our full review of Trello here.
The Bottom Line
Email isn't going away anytime soon. It's still an important tool for reaching clients and other people outside your business. For internal communication, however, these developers (and many others) have created solutions that blow email out of the water. You can start using Basecamp, Slack and Trello for free, only pay for premium features.
Click Here to get our FREE Google advertising guide and discover the 6 steps you can use to show up #1 in Google search