Email analytics are a set of metrics that reveal how well email campaigns lead to accomplishing business marketing goals. Useful email metrics include call-to-action (CTA) button click-through rates (CTRs), bounce rates, conversion rates, list-growth rates, return-on-investment (ROI), share rates, and A/B-testing results. Email analytics help businesses understand how campaigns lend to meeting their marketing goals.
Why Are Email Analytics Important?
For the average company, for every dollar they invest in their email marketing campaigns, they reap a $40 return on their investment. Brands have a lot to gain from email marketing when it's done right. However, while there are countless guides published yearly that share email marketing best practices, the reality is what works for one brand may not work for another.
Establishing metrics to measure the effectiveness of your email marketing campaigns is, therefore, very important. The way subscribers react to your emails depends on the emails themselves, your brand identity, and your audience's characteristics and needs. This means that measuring email analytics can help you gain insight into whether or not your email marketing campaigns are effectively reaching the right audience.
For example, audience factors that can affect campaign performance include subscribers' ages, lifestyles, schedules, income, problems, goals, and brand awareness. Example brand factors that could affect campaign performance include your industry, products, and time in business.
For this reason, you must learn what works for your audience and brand by first publishing campaigns, then monitoring their effectiveness. Email metrics help you do this. You can learn, for example, what copy and CTAs result in more clicks to your website and purchases from it. Calculating email metrics helps you track trends that lend to and/or harm your ability to reach your goals. You can then apply these insights when tweaking campaigns for optimum performance.
Top 7 Email Marketing Metrics for Small Businesses
While some email metrics—like email open and unsubscribe rates—offer mixed messages, other email metrics offer clear insights into campaign performance and the actions that can be taken to improve them. These useful metrics include CTA CTRs, conversion rates, bounce rates, list-growth rates, email ROI, share rates, and A/B testing results.
Here are seven email metrics small businesses should be tracking.
1. CTA CTRs
This metric measures how many times subscribers click on your email's CTA button or link, compared to the total number of emails sent. It does not account for clicks on other links within your email, such as those that appear in your email footer like your website domain. By only tracking your CTA CTR, you determine whether your email copy and CTA button are effective in enticing subscribers to take the action you desire them to.
CTR formula: To calculate your CTA CTR, simply divide the total number of clicks on your CTA link or button by the total number of emails you sent. Then, multiply this number by 100.
(# of clicks/# of emails sent) x 100 = CTA click-through-rate
Formula in action: Say you sent 500 emails to subscribers who downloaded your e-book. The email tells subscribers about a webinar that expands on the information in your e-book, and the CTA button asks them to register for the webinar. To calculate your CTA CTR, divide the total number of people who clicked on the "Register" button by 500, then multiply by 100. So, if 30 people clicked on your CTA, your CTR would be 6%.
(30/500) x 100 = 6%
2. Conversion Rates
A conversion is when your subscriber follows through on what your email asked them to do once they land on your website. For example, if your email CTA asked subscribers to click on a CTA button to register for your webinar, a true conversion takes place when subscribers register for your webinar on your website. When we say that a reader is a "conversion," it means they've taken action to move closer to becoming a customer.
If conversion rates are lower than what you expected, you can test your landing page to determine what copy, buttons, and graphics may better persuade a visitor to convert. You can also test your price and offer details to learn if you should tweak them to drive more purchases. Finally, you can check your email copy to be sure it describes accurately what people gain by clicking. People are apt to be disappointed if your offer falls short of what your email promises.
Conversion rate formula: To calculate your conversion rate, divide the number of people who completed the action requested of them in your email by the number of emails you sent. Then, multiply this number by 100.
(# of conversions/# of emails sent) x 100 = Conversion rate
Formula in action: Continuing our webinar example, consider if you sent 500 emails asking subscribers to register for your webinar, and 20 people ultimately registered for your webinar on your website. To calculate the conversion rate, divide 20 (registrants) by 500 (email recipients), then multiply the number by 100. Your conversion rate would be 4%.
(20/500) x 100 = 4%
3. Bounce Rates
An email bounce rate reflects the emails that have been sent to a subscriber but were then returned to the sender because they could not be delivered. It is important to keep your bounce rates as low as possible—generally less than 2%. When a bounce rate is higher, your email domain develops a bad reputation with email servers. As a result, your emails are more likely to be filtered to spam folders and never seen by your intended recipients.
There are two kinds of email "bounces." A "hard bounce" is when an email is sent to a subscriber and returned because of a permanent reason. For example, if the email the subscriber provided does not exist (was a fake email) or was deleted. A "soft bounce" is when an email could not be delivered temporarily, like the recipient's email account is full and cannot accept new emails until the owner deletes some emails.
To avoid emails ending up in spam folders, email addresses that produce hard bounces should be deleted from your subscriber list; they are often deleted automatically by email marketing software like HubSpot. Most email marketing software will continue trying to send soft emails bounced back to you since the reason these emails are sent back will likely be resolved and so recipients will receive the email.
Bounce rate formula: To calculate your bounce rate, divide the total number of emails you sent by the number of emails that were bounced back to you. Multiply that number by 100.
(Email bounces/Emails sent) x 100 = Bounce rate
Formula in action: Let's say you sent 1,000 emails telling subscribers about a new product launch, and 10 of those emails bounced back. To calculate your bounce rate, divide 10 (the number of bounced emails) by 1,000 (the number of emails sent). Then, multiply that number by 100. The result would be 1%. To keep that rate low, continually use a marketing software that deletes hard-bounce emails or manually deletes emails from your list that are not valid.
(10/1,000) x 100 = 1%
4. List Growth Rates
A list growth rate is a calculation of how much your subscriber list has grown or dwindled. For example, new people may sign up for your emails in exchange for the ability to download an e-book that shows them how to solve a problem. Or, conversely, an email that was not personalized and so wasn't relevant to many subscribers may prompt some to unsubscribe to your campaigns.
The importance of your growth rate is that it tells you if your campaigns are helping or hurting your brand. If your list growth rate is lower than you expected, it's time to examine your email copy and/or your lead magnet to find ways to improve your list growth rate. It's best to test one at a time so you can pinpoint exactly what changes to which component helped or hurt your list growth rates. Keep the changes that increase your growth rates and retest those that do not.
List growth-rate formula: To calculate your list growth rate, first subtract the number of subscribers you have at the beginning of the month from the number at the end of the month. This gives you the difference. Then, divide the result by the number of email subscribers at the beginning of the month. Finally, multiply that number by 100.
[(Subscribers at the end of the month – Subscribers at start of the month)/Subscribers at beginning of the month] x 100 = Growth rate
Formula in action: For example, let's say you have a subscriber list of 1,000 people. You created a landing page for your website, asking people to register for an event. You sent an email to all subscribers marketing the event. You also invited your social media followers to visit the landing page and sign up. As a result, you earned 50 new email subscribers. A total of 30 people also unsubscribed from your email list, leaving you with 1,020 subscribers.
To calculate your list growth rate, first subtract the number of people who were subscribed at the beginning of the month, from the number of subscribers at the end of the month. In this example, that total is 20. Now, divide that number by the number of people who originally subscribed to your list (20/1,000). The result is 0.02. Multiply this number by 100, and the result is 2%. Because it is a positive number, it means your list grew by 2%.
[(1,020 – 1,000)/1,000] x 100 = 2%
5. Email ROI
Your email ROI is the amount of revenue your campaigns earned your business once all marketing spend has been deducted from your earnings. If your results show you aren't producing revenue, it may be that your campaigns are not successfully converting leads or that you are spending too much money to do so.
If you find that you are not earning enough ROI, it's time to recalculate your conversion rate to determine if it has taken a dip or as a benchmark for your efforts to increase it. Increasing it may require testing your campaigns to understand what changes need to be made to increase it. If your conversion rate is high, but your ROI remains low, your marketing spend may be too high, and you need to test ways to reduce it without reducing your conversion rate.
Email ROI formula: To calculate your ROI, subtract the amount of money you invested in your campaign from the amount of money you earned in sales. Divide this number by the number of dollars invested. Multiply this number by 100 to land on a percentage.
[(Total sales from campaign – Cost of campaign)/Cost of campaign] x 1,000 = ROI
Formula in action: Let's say you created an email campaign that nurtures email subscribers from new-product awareness to purchase. The email campaign included five emails sent during the course of five weeks. You sent the emails to 50 subscribers and invested $1,500 on graphic design, copywriting, and email marketing software. However, you earned 15 new customers, each of whom spent $200 on your product, equaling $3,000 earned in sales.
To calculate your ROI in this case, subtract your marketing spend ($1,500) from your earnings ($3,000). This equals $1,500. Divide $1,500 by the number of dollars you invested ($1,500/$1,500). This equals one. Multiply that number by 100 (1X100). You earned a 100% ROI.
[($3,000 – $1,500)/$1,500] x 100 = 100% ROI
6. Share Rate
Your share rate is the percentage of email subscribers who shared your email with their social media audience or forwarded your email to a friend. Often, this is done by adding share buttons within your email layout. This metric tells you how effective your emails are at spreading brand awareness. The more brand awareness you earn, the more potential leads you stand to gain.
If people are not sharing your emails, consider testing new incentives to determine what might entice them to do so more often. For example, you might test if a discount on their next purchase for both your subscriber and the person with whom they share might entice a share. You could also consider hosting a contest that awards those who share entry for a prize might entice more clicks on your share button.
Share rate formula: To calculate your share rate, divide the number of emails in which people clicked the share or forward button by the number of emails you sent. Then, multiply the resulting number by 100.
(# of shares/# of emails sent) x 100 = Share rate
Formula in action: For example, say you sent an email asking subscribers to share it with their social media followers, and 300 people clicked your "Share on Facebook" button. You sent the email to 1,000 email subscribers. To calculate your share rate, divide your number of shares by your number of email recipients (300/1,000). This equals 0.3. Now, multiply that number by 100. The result is a 30% share rate.
(300/1,000) x 100 = 30% Share rate
7. A/B Test Results
A/B testing is the process of creating two versions of a campaign element, such as a CTA button, subject line, or offer pricing, and running each version simultaneously to see which one performs better. Email marketing software will allow you to automatically run a test by randomly sending the different versions of different members of your audience so that you can compare performance.
An important thing to remember is only to change one element at a time. If you change more elements and your performance increases, you won't be able to isolate which change boosted your performance. For example, there can be many reasons for low CTA CTRs. These include your copy isn't persuasive enough, your copy is too long, and so people lose interest before clicking, your CTA button isn't prominent enough, or your CTA-button copy turns people off.
These elements can be tested easily using a drag-and-drop builder like the one offered by Constant Contact. Simply choose one element to test at a time. For example, use a drag-and-drop builder to position your button in different areas of the email or change its color, size, or overlying text. Run two emails simultaneously before equivalent target audiences, each with different versions of the button. Keep the button that earns the most clicks.
Next, move on to other elements. For example, create a short version of your email and a long one. Run both versions at the same time and monitor them to determine which performs best to induce clicks. Keep the version that induces the most clicks and be sure to pair it with the button you determined earns the most clicks. Continue tweaking and monitoring until you are happy with your CTA CTRs.
3 Email Metrics Small Businesses Shouldn't Follow & Why
When it comes to email metrics, some standalone metrics are less useful in analyzing your campaign performance because their results can be misleading. Some factors that may confuse the results of your click, open, and unsubscribe rates, for example, include subscribers' tendency to click links that don't lend to your marketing goals, account settings, and time constraints.
Here are three metrics that may be less effective in revealing your campaign performance.
1. Overall Clicks
Tracking overall clicks can often be misleading. The numbers can be skewed if people click links within your email that don't directly lend to meeting your marketing goals. For example, you may be tracking if people want to learn more about the product featured in your email. For accurate results, track how many people click on a button that directly prompts them to "learn more," not how many times people click on all the links within your email.
2. Email Opens
Email open rates are the percentage of people who open your email out of the total number of recipients. Email open rates can also be quite misleading because many people enable image-blocking, meaning that images embedded within your emails do not load when recipients open them. Because email marketing software uses small images to determine when a recipient opens an email, their actions may not be counted in your open rate if the images are blocked.
While email open rates are often misleading, it's worth mentioning that tracking open rates over time or in correlation with other email elements can be useful. Track trends over time to determine normal open rates and, when those open rates rise, determine why. For example, factors like your subject line, and when your email was sent can boost open rates. If more people open emails sent on Wednesday afternoons, it is wise to send more emails at that time.
Pro tip: However, while these results can be skewed, extremes in open rates should be noted. If nobody is opening your emails, it is an indication that something is wrong. For example, an unfavorable brand reputation may have caused your emails to be sent to most recipients' spam folders. In this case, your open rates will drop suddenly and drastically because people are not seeing them, and so are not opening them.
3. Email Unsubscribes
Unsubscribe rates reflect the percentage of people who unsubscribed from your email list in relation to the number of recipients. It also is not an accurate reading of subscribers' sentiment because most people who are tired of your emails won't go through all the steps to unsubscribe but will, instead, ignore or delete them. So, you may be delighted your unsubscribe rates are low when, in reality, subscribers have mentally unsubscribed.
At the same time, if you notice that your unsubscribe rate is higher than 2% to 3%, you may want to consider whether or not your email marketing campaigns are targeting the right audience. Higher unsubscribe rates can affect your sender reputation and can make it more likely that your email will be considered spam.
Pro tip: Instead of measuring how many people unsubscribe from your campaigns, it's best to look at more telling engagement metrics, like how many people click CTA links within your campaigns and how many people share your emails with others. After all, people who ignore your emails are unlikely to take these actions.
Top 3 Email Marketing Analytics Software for Small Businesses
Email marketing analytics software allows you to automatically track key email marketing metrics, like CTA CTRs, bounce rates, and share rates. Some also track metrics across your website, and so reveal insights into what actions your email campaigns lead subscribers' to take once they've clicked to your website, like in your ecommerce store and on your landing pages.
Here are the top three email analytics software for small businesses.

Constant Contact's plans start at $20 per month and stand out with affordable ecommerce email analytics. For example, it will add product images automatically from your ecommerce site to emails based on email subscribers' browsing history, each with their own "Buy Now" button. Then, you can track which buttons get the most clicks within emails, in addition to traditional metrics like bounce rates. Check out their free 60-day trial here.
2. Mailchimp: Best for Freelancers or Nonprofits

Mailchimp is an email marketing software that offers a free Basic plan and a 15% discount on paid plans for nonprofits. The free plan includes 2,000 contacts, email templates, landing pages, 10,000 monthly email sends, analytics, and segmentation. Paid plans range up to $14.99 per month with added features like A/B testing. Its analytics dashboard allows you to track landing-page, in-email, and website-conversion clicks. Click here to sign up for free.
3. HubSpot: Best for Midsized Sales Teams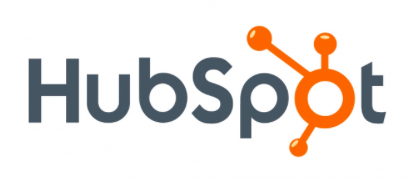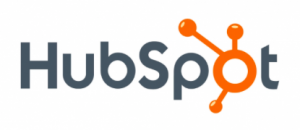 With paid plans starting at $50 per month, HubSpot is a customer relationship management (CRM) software that allows sales and marketing teams to manage prospect and customer relationships, from lead generation to closing sales. It offers email templates sales reps can personalize to each prospect. Email metrics include open rates, click rates for each link within emails, download rates, website clicks, and conversions. Click here to try HubSpot for free.
Average Email Metrics Across Industries
Campaign Monitor analyzed millions of email metrics across industries like food and beverage, automotive, healthcare, travel and hospitality, and retail. In doing so, they averaged out common email metrics, including open rates, bounce rates, and CTRs. As a result, they offer insights into the types of metrics you should be seeing if your campaigns are performing well.
Here are the common metrics across industries you can use to benchmark your own:
Average open rate: 17.92%

Travel and hospitality: 16.62%
Food and beverage: 15.48%
Retail: 14.98%
Financial: 18.23%
Logistics and wholesale: 18.50%

Average bounce rate: 1.06%

Travel and hospitality: 0.93%
Food and beverage: 0.64%
Retail: 0.69%
Financial: 1.30%
Logistics and wholesale: 1.40%

CTA click rate: 14.10%

Travel and hospitality: 12.56%
Food and beverage: 10.69%
Retail: 14.82%
Financial: 14.97%
Logistics and wholesale: 14.84%
Bottom Line: Email Marketing Analytics
Email marketing analytics are a set of metrics small businesses can use to gauge how well their email campaigns lend to reaching their marketing goals. Some of the most useful email metrics are conversions, ROI, bounce rates, CTA CTRs, email shares, list-growth rates, and A/B testing results. Companies must continually track their metrics and use A/B testing to learn how to boost campaign performance to meet their marketing goals.
If you're ready to start tracking email metrics, it may be time to give a software tool like Constant Contact a try. By allowing you to create targeted campaigns and then track the results, Constant Contact can help you measure the important metrics you can use to create higher-performing emails. Pricing starts at $20 per month. Visit Constant Contact for more information.