An email tracker is a tool that tracks the open rates, clicked links, and message delivery of your business emails. They also have marketing campaign management and customer relationship management (CRM) features. We looked at 25 different trackers and narrowed it down to the best overall systems based on pricing and features.
Top 6 Email Tracking Services 2019
| Email Tracker Software | Best For |
| --- | --- |
| Reply | (Best overall) Businesses that want email tracking, contact management, email automation, and analytics |
| | Companies that need both an email tracker and a CRM |
| | Salespeople who want to track email attachments like whitepapers as well as emails |
| Groove | Businesses that manage support tickets and want built-in appointment scheduling and email tracking |
| | Retail- or ecommerce-based sales organizations that want trackable email campaigns with customized offers |
| | Solopreneurs or salespeople who want a free software option with basic email tracking |
How We Evaluated Email Tracking Services
Email tracking services should allow you to track user interactions with sent emails. However, some solutions have additional benefits, such as the ability to track email attachments, manage email marketing campaigns, can be used as a CRM. Therefore, to determine the best overall fit for small business, we considered factors like price, features, usability, customer reviews, and customer service in addition to basic tracking.
We evaluated software based on the following:
Pricing: Services should be affordable enough for small businesses to adopt.
Ease of use: We examined how easy it is to set up and use each service.
Basic functionality: An email tracking system should be able to track open rates and delivery status of outgoing emails.
Software integrations: We compared connections with native email clients like Gmail and outlook, CRMs, ecommerce platforms, and social media channels.
Communication features: Many services offer advanced features like a built-in phone dialer, calendar sync, and the ability to set follow-up tasks.
Email templates: We examined the email template options available from each service.
Follow-through tracking: We looked at whether the software informs users if attachments are downloaded, presentations are viewed, or if emails were forwarded to other contacts.
Automated intelligence: Many leading systems can automate workflows, such as setting up a call task for users and setting other follow-up reminders.
Reports and analytics: We looked at the kind of reporting functionality offered by each system.
Customer reviews: We included providers that have earned an overall positive review history from small business owners and marketers.
Based on the above criteria, we find that Reply is the best email tracking software for most small businesses. While it is one of the costlier options available, its wide range of integrations, training resources, and reader experience safety guards make it a powerful system. Additionally, many of the features found in its lowest-tier plan are only available in other vendors' top-shelf offerings.
Best Overall Email Tracking Service for Small Businesses: Reply


Reply is an email scheduler and contact management software that can integrate with CRMs and native email clients alike. The service, starting at $55/user per month, offers a smart reply detection feature that automatically sorts email replies into folders. The system's features, along with its customizable templates and reporting features, make it great for businesses utilizing a robust combination of email marketing and contact management strategies.
Reply Pricing
Reply offers two different tiers of service for small businesses. The individual option starts at $55/user per month, while the Business version starts at $200/user per month. Pricing goes up based on your contact list size. This is one of the more expensive email trackers available.
Reply Tiered Features
| | Individual | Business |
| --- | --- | --- |
| Pricing | $55-$90/user per month* | $200-$500 per month for 3-10 users* |
| Monthly Contact Allowance | 1,000-30,000 | 30,000 |
| Reply, Click, and Open Tracking | ✓ | ✓ |
| Contact Management | ✓ | ✓ |
| Email Scheduling | ✓ | ✓ |
| Automatic Follow-ups and Drip Campaigns | ✓ | ✓ |
| Works in Native Email Clients | ✓ | ✓ |
| Customizable Templates | ✓ | ✓ |
| Reports & Analytics | ✓ | ✓ |
| Reader Experience Safety Guards | ✓ | ✓ |
| CRM Integrations | ✓ | ✓ |
| Team Management | | ✓ |
*Based on contact list size, billed annually
Individual
Reply's Individual plan starts at $55/user per month, and offers a strong core set of features like reply, click, and opened email tracking. It also comes with functionality such as contact management, templates, CRM Integrations, and automatic follow-ups. You also get a built-in phone dialer and the ability to use the system within clients like Gmail and Microsoft Outlook. This goes a long way in letting you use the software in a way that easiest for your unique needs.
Unfortunately, the Individual package does not come with the team management module found in the Business version. It is also more expensive than most other entry-level email tracking systems on the market. Reply Individual is best for small teams who need a powerful suite of marketing features but don't need the capability to manage a large team within their tracking software.
Business
The Business version of Reply starts at $200 and comes with all of the same functionality as the Individual plan. This plan required at least three users to be signed up and also comes with team management features such as contact sharing, administrative controls over permissions, and reports on all of your employee's activity. This essentially gives you a project management system to use within Reply.
Unlike other systems, such as Tellwise, this package does not include chat functionality, so you cannot message your teammates while working on email marketing campaigns. Still, Reply's Business tier offers a lot of helpful features and can accommodate a lot of monthly messages. It's a perfect fit for teams of three or more who want to unify email tracking efforts while measuring individual performance.
What Reply Is Missing
Reply places a limit on the number of contacts you can reach with its service each month based on the plan selected. If this is important to you, you may want to consider Mailchimp, which does not place a hard limit on messages.
What Users Think About Reply
Reply's users find the service to have a comprehensive set of features. They also commend the system for being easy to use. Some customers complain about glitches when performing A/B testing.
Best Email Tracking Software for CRM Functionality: Freshworks CRM
Freshworks CRM is a CRM and email tracking service that starts at $12/user per month, and comes with common email tracking functions as well as contact management lead insights, calendar syncing, and a phone dialer. Freshworks CRM is ideal for businesses that need a great CRM with basic email tracking capabilities.
Freshworks CRM Pricing
Freshworks CRM offers three different plans for small companies. At the low end, the Blossom package costs at $12/person per month. Pricing goes all the way up to $49/person per month, for the top-tier estate plan. This is one of the more affordable offerings on the market.
Freshworks CRM Tiered Features
| | Blossom | Garden | Estate |
| --- | --- | --- | --- |
| Pricing | $12/user per month, billed annually | $25/user per month, billed annually | $49/user per month, billed annually |
| Contact & Pipeline Management | Single pipeline | Multiple pipelines | Multiple pipelines |
| Reporting and Analytics | Basic | Advanced | Advanced |
| Lead Scoring | Basic | Basic | Advanced |
| Sales Campaigns/User | 2 | 5 | 10 |
| Intelligent Workflows | 5 | 15 | 40 |
| Email Templates | ✓ | ✓ | ✓ |
| Third-party Integrations | ✓ | ✓ | ✓ |
| Territory and Lead Assignments | | ✓ | ✓ |
| Assignments | | ✓ | ✓ |
| Advanced CRM Customizations | | ✓ | ✓ |
| Reports Dashboard | | | ✓ |
| Smartform and Web Event Tracking | | | ✓ |
Blossom
Freshworks CRM' Blossom package costs $12/user per month, and comes with email delivery results reporting capabilities. It also comes with lead scoring, pipeline management, workflow automation, and a phone dialer, which are all rare in a system of this kind. This tier of service offers integrations with popular business systems like QuickBooks, Trello, Google Calendar, and more.
Unlike the more premium tiers of the service, Blossom limits the number of bulk emails a user can send in a day to 250. It also lacks territory assignment capabilities, so you will not be able to divide your team's tasks by geography. The Blossom package is best for small teams that do not need advanced features and do not send many marketing emails per day.
Garden
At $25/user per month, the Garden plan offers the same core features as the Blossom plan but increases the number of bulk emails that can be sent per day to 500. It also allows for multiple marketing pipelines at once, territory management, and customized contact relationship management.
The Garden package is missing the reports dashboard found in the top-tier Estate option. It also lacks the smart reply detection feature found in Reply. Still, Freshworks CRM Garden has a strong core set of features for businesses that are looking for both a CRM solution and an email tracking service.
Estate
The Estate plan, which costs $49/user per month, adds a number of new capabilities to Freshworks CRM. Most notably, you get a reports dashboard that gives you a full view of everything your employees are doing and how productive they are being. It also comes with activity tracking that allows you to not only see who received their marketing emails, but also whether or not they clicked onto the company's website as a result of the email.
Freshworks CRM Estate is missing some of the features found in Reply's similarly-priced Individual Plan. For example, you cannot use Freshworks CRMs exclusively in your email client as you can with Reply. Freshworks CRM also lacks automatic email sorting based on lead quality. Still, Freshworks CRM estate offers a good amount of functionality for marketing teams who want a full range of team management features along with the ability to track emails.
What Freshworks CRM Is Missing
Freshworks CRM does not offer the ability to track opened email attachments. If you send a video, PDF file, or other piece of media along with your email, you will not be able to see if your recipients opened them or not. If this is important for your business, we recommend Tellwise instead.
What Users Think About Freshworks CRM
Freshworks CRM customers report that the system's lead scoring tool is excellent and that Freshworks CRM offers incredibly helpful customer support. However, some users report that setting up workflows within the software can be complicated. For more user insights, check out our Freshworks CRM user reviews page.
Best Email Tracking Service for Attachment Tracking: Tellwise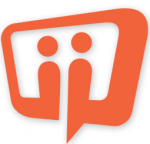 Tellwise is what the company calls "sales acceleration software." In addition to email tracking, it tracks the opening of attachments and even provides predictive sales analytics based on those actions. With custom-tailored pricing, these features make it an ideal choice for organizations that send whitepapers, videos, and other types of attachments with their marketing content and want to engage with customers who open these files.
Tellwise Pricing
Tellwise no longer offers concrete pricing info on its service plans. Instead, you will have to get in touch with one of the company's sales representatives and get a custom pricing quote based on your company's size and required features. It is frustrating Tellwise does not make its pricing information public like its competitors do.
Tellwise Features
Tellwise comes with common email tracking features such as tracking email opens, lead scoring, a phone dialer, and pipeline management. It also comes with the ability to track the activity on any attachments that you send with your emails. This makes it a great option for organizations that often send PDFs, PPTs, and other files to their associate base.
Meeting Scheduler
Tellwise allows you the ability to send meeting invites within your email content. The service even integrates with Outlook and Gmail and can send invite links that are compatible with those services. This about matches the functionality of competing systems, but falls behind Groove, which inserts a link into emails that allows users to see what time sales agents are available to talk and schedule a meeting at that time.
Sales Analytics
Tellwise comes with an analytics dashboard that provides you with detailed information on your prospects. It tells you when they open your emails, when they open your attachments, and where they are opening your emails. This information can be useful for knowing what sort of devices your customers are using as well as their geographic location. Tellwise has one of the most intuitive analytics modules available in an email tracker.
Workflow Automation
Tellwise makes it easy to set up and deploy email workflow automation. You can configure what time you want emails sent out, who you want them sent to, and what sort of follow up tasks you want to be completed. All link clicks are automatically tracked by the system, and all information is automatically updated in whatever CRM you have connected. This about matches the features offered by other email tracker software.
Software Integrations
Tellwise offers a standard set of integrations with mainstream business systems. You can connect the service with CRMs like Salesforce, and you can also use the software within the Gmail and Outlook email clients. This makes it similar to the integrations found in Reply.
What Tellwise Is Missing
Despite Tellwise's strong feature set and attachment tracking, the lack of concrete pricing information makes it frustrating for teams that are researching their email tracking options and want to know how much they can expect to spend. It would be more consumer-friendly if the company made its service costs publicly available.
What Users Think About Tellwise
Users report that Tellwise's templates are easy to set up, although some formatting issues have been reported. Many customers also find the system to be pretty easy to use and the attachment features are very helpful.
Best Email Tracking Software for Appointment Management: Groove


Groove is an email automation provider that offers email tracking along with analytics. The service, which starts at $15/user per month, also works with Gmail, Salesforce, and Google Apps. What stands Groove apart is its intuitive and helpful meeting scheduler tools that let your prospective customers choose which time they want to speak with your representatives. It's a perfect solution for those who want to manage their appointments better.
Groove Pricing
Groove Pricing is not broken into tiers. Instead, it starts at $30/user per month for tracking features like opened-email tracking. Additional feature bundles can be added for an additional fee like its Groove Dialer upgrade or the Unlimited Grove Flow upgrade. These upgrades are priced on an individual basis.
Groove Features
Grooves core features include email and calendar sync, sales analytics, salesforce integration, basic workflow automation, sales productivity tools, and account-based tools. Upgrades include click-to-dial and local presence calling, which includes your salespeople's calls show up with local area codes on caller IDs and additional advanced Salesforce integration.
Meeting Scheduler
The meeting scheduler features separate Groove from its competitors. Groove inserts a link into emails which allows them to find and schedule a meeting time based on a salesperson's real-time calendar data. This saves both the agent and the prospect from having to go back and forth with email messages. This is a fantastic feature, and it should be in more business solutions.
Sales Analytics
Groove's sales analytics features include an account-based engagement score with drill-down capability not offered by other email tracker programs. It also includes sidebar graphical displays that show metrics like effort per engagement at each account giving salespeople the ability to prioritize individual contacts as well as accounts. This is among the better analytics tools we've seen in a system of this kind.
Workflow Automation
Workflows in Groove are easy to set up and run and can create follow up tasks outside of email. These tasks can include scheduling follow up calls or setting an activity after a set number of days on LinkedIn. The ability to add these additional reminders also separate Groove from other workflow automation offerings.
Software Integrations
Groove offers integration with Zapier, a service that allows you to build custom integrations between more than 1,500 different applications. This essentially means that you can configure connectors between Groove and virtually any other business system you want to share data with and matches the expensive Reply system's functionality.
What Groove Is Missing
Groove lacks a separate mobile interface, though emails sent with Gmail or through Salesforce are still logged, even if they are sent from a phone. The program also does not provide real-time alerts on email opens. Users must instead go to the notification screen for that detail. It also lacks the ability to track email attachment activity as Tellwise can.
What Users Think About Groove
Groove users appreciate the tool's simplicity and ease of workflow setup, but they say that the tool can be tricky to navigate outside of Gmail. Users also report that it is difficult to toggle between assigned users, and many would like more customization in how email templates can be formatted.
Best Overall Email Tracking for Retail & Ecommerce: Mailchimp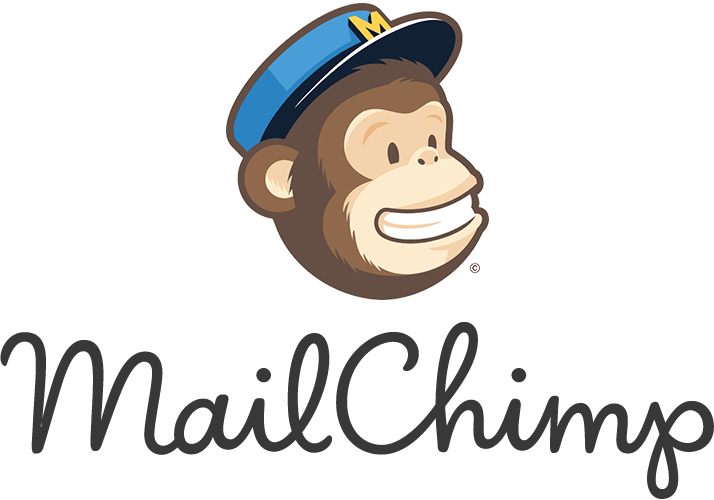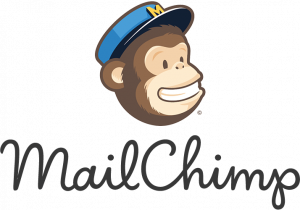 Mailchimp, which offers a free version but starts at $10 per month, is an email marketing platform designed with retail and ecommerce in mind. The software displays the number of emails opened and bounce rates, and it can also be used to create landing pages to use with your campaign. However, it is its ability to integrate an email campaign with shopping cart tools and social media that really makes it ideal for those with physical and virtual storefronts.
Mailchimp Pricing
Mailchimp offers a limited free plan as well as two paid tiers of service. The Grow plan starts at $10 per month, and the Pro Plan starts at $199 per month. The main differences include the number of emails and subscribers as well as premium features like address finder and time zone delivery.
Mailchimp Tiered Features
| | Free | Grow | ro |
| --- | --- | --- | --- |
| Starting Pricing | Free | $10 per month | $199 per month |
| Number of Email Subscribers | 2,000 | 0-50,000 subscribers; each additional 500 subscribers is $5 extra | 0-100,000 subscribers; each additional 500 subscribers is $5 extra |
| Number of Emails per Month | 12,000 | Unlimited | Unlimited |
| Email Templates | ✓ | ✓ | ✓ |
| Campaign Automation | ✓ | ✓ | ✓ |
| Customizable Forms | ✓ | ✓ | ✓ |
| Basic Reports | ✓ | ✓ | ✓ |
| Mobile App | ✓ | ✓ | ✓ |
| Predictive Demographics | | ✓ | ✓ |
| Integrates CRM | | | ✓ |
| API for Ecommerce | | | ✓ |
Free
Mailchimp's robust Free option offers everything an entry-level marketer needs like basic list segmentation, email templates, analytics and reporting tools, and pop-up forms and landing pages to grow your audience. It also allows you to send up to 12,000 emails per month, which is generous considering the software comes at no cost.
The Free plan lacks advanced features found in more expensive plans like send-time optimization, predicted demographics, and custom branding. These features are unique to Mailchimp. The fact that the Free plan has a limit on messages subscribers can also be a pain for growing businesses that might see their customer base expand widely. Still, this is a good fit for businesses that want to try out email marketing for the first time.
Business
The Business plan improves upon the Free tier by offering unlimited emails sent per day and supporting larger email lists. It also has predictive demographics tools that predict the gender and age of your contacts, giving you a better idea of who your audience is. Pricing starts at $10 per month for up to 500 subscribers and goes up based on the size of your email list. However, there is a $10 per month fee for 500 subscribers plus an added $5 fee for each additional 500.
Unfortunately, this version of Mailchimp does not come with the business app integrations found in the Pro package. It also lacks priority support, so your team will always get lower priority than Pro subscribers if you need to reach out to the company's service team. This is a good fit for established teams that have a high volume of outgoing marketing emails but don't need integrations.
Pro
The Pro plan, which costs $199 per month, improves upon the service thanks to CRM and social media integration. The application programming interface (API) works with third-party tools like Shopify, Magento, or WooCommerce and gives users the ability to create custom landing pages, surveys, automatic purchase follow-up messages, or personalized sales offers.
It's unfortunate that CRM integration is locked behind such an expensive system, especially considering that Reply offers it for a fraction of the price. Still, the Pro plan is good for ecommerce or retail businesses that want to market or would like to market directly to their customers through social media ads.
What Mailchimp Is Missing
Unless you take advantage of the Pro service, you must import customer lists to Mailchimp's website to use its capabilities. Competing tools like Groove integrate with the contacts found in your native email client better. This lack of standalone system integration means taking time away from the sales process because contact lists must be regularly reviewed for accuracy.
What Users Think About Mailchimp
Users of Mailchimp appreciate its simplicity, its short learning curve, and its low price for entry. However, the tool rapidly becomes less affordable as a subscriber list grows. Users also complain that its features aren't as robust as they could be.
"In my opinion, Mailchimp is by far the best free software tool on the market. After sending my campaigns, I study the opens, clicks, and social media reports to determine which prospects to reach out to for further discussion. By understanding the contacts that open my newsletter the most, I can identify the individuals most likely to be converted to clients."
—Gabriel Pincus, president, GA Pincus Funds.
Best Free Email Tracking Software: Mailtrack
Mailtrack, which offers a free version starts at $2.50 per month, is a basic email tracking serves that works both as a Google Chrome extension and within Gmail. It shows when a sales email has been opened, how often it's been opened, and little else. This is a great no-frills option for users who only want the most basic email tracking functionality at little to no cost.
Mailtrack Pricing
Mailtrack offers two pricing plans: Basic and Pro. Prices range from free to $4.99 per month based on the package, but even the top-tier option is limited in feature set. A "Teams" service is also available, but it is priced on a custom basis and adds more user accounts to your tracking system.
Mailtrack Tiered Features
| | Basic | Pro |
| --- | --- | --- |
| Pricing | Free with "Sent with Mailtrack" $2.50 per month without Mailtrack signature | $4.99 per month, billed annually |
| Users | 1 | 1 |
| Email Tracking | ✓ | ✓ |
| Android-friendly | | ✓ |
| Real-time Notifications | | ✓ |
| Activity Dashboard | | ✓ |
| Click Tracking | | ✓ |
| Daily Report | | ✓ |
| Reminders | | ✓ |
Individual
The Basic plan comes free of charge, but it costs $2.50 per month to remove Mailtrack branding from your emails. The system provides email tracking capability to messages written in Gmail and can tell you whether a message was opened or delivered but does not have many features beyond that. The free email tracking service or basic paid plan are only accessible on a desktop device and, unlike the Pro plan, there is no daily report summary no follow-up reminders.
This is, by far, one of the most basic email tracking packages that you can use today. It does not have any of the integrations found in more powerful services, and it does not offer any sort of team management feature. Mailtrack is best for individuals who use Gmail as their primary client and only intend to use the service to verify message receipt on things like cold emails.
Pro
For $4.99 per month, the Pro plan offers email tracking information along with alerts, reminders, and click tracking. It also removed Mailtrack branding from your messages automatically. This is more or less the extent of Mailtrack Pro's functionality.
Compared with other paid solutions and other products we reviewed, Mailtrack Pro is remarkably basic. It does not come with the ability to share functionality with multiple users. It also lacks analytics, so you will get no insights about the success of your email campaigns. The system is best for individual professionals who only want to know when a prospect opens their email.
What Mailtrack Is Missing
Mailtrack currently only works with Gmail, so sales professionals using other email clients will have to look elsewhere. Mailtrack does not include any additional bells and whistles. There are no email templates, no built-in phone dialers, no lead scoring, or pipeline management. It is purely an email tracking service.
What Users Think About Mailtrack
Mailtrack users say that the service doesn't do very much. Its limited features are a bit of a bonus as it is incredibly easy to use. Young upstarts with limited funds especially appreciate the extremely low cost of the solution.
Bottom Line
Email tracker software goes beyond reporting email open rates. These tools use software integrations, and contact management features to help you drive engagement with quality leads. They can make a massive difference in helping your organization's
Reply is one of the most powerful solutions of its kind available. Not only does it let you track email messages, but it also allows you to manage contacts, view reports on team activity, and connect email data with your CRM. The company even offers a 14-day free trial.