Email tracking software tracks email open rates, link clicks and message delivery of sent email. However, they're also used for other things like managing email campaigns or as a customer relationship management (CRM) tool. We evaluated more than 25 different email trackers and narrowed them down to the six best, comparing them on ease of use, system integrations, price and functionality.
While there are many email tracking software options, some products in this category combine additional benefits and services in addition to email tracking. Freshsales is a great fit for businesses that need email tracking in addition to comprehensive CRM capabilities, such as sales pipeline management and reporting. Check it out today for a free trial.
Top 6 Email Tracking Software
| Email Tracker Software | Best For |
| --- | --- |
| Reply | (Best Overall) Businesses that want email tracking plus contact management, system integration, email automation and analytics |
| Freshsales | Companies that need both an email tracker and a CRM |
| Tellwise | Salespeople who want to track emails as well as email attachments |
| Groove | Businesses that manage support tickets and want built-in appointment scheduling |
| MailChimp | Retail- or e-Commerce-based sales organizations that want email campaigns with customized offers |
| Mailtrack | Solopreneurs or salespeople who want a free software option with email tracker functionality only |
How We Evaluated Email Tracking Software
People use email tracking software for a variety of reasons, most notably to track user interactions with sent emails. However, email tracking software has additional benefits and uses, such as the ability to track email attachments, manage email marketing campaigns or integrate or be used as a CRM. For these reasons, we evaluated a diverse range of options.
The criteria we used to evaluate these options include:
Basic functionality: To be considered, the program had to be able to track open rates and delivery status
Available system integrations: We compared connections with native email clients like Gmail and outlook, CRMs, e-commerce platforms and social media channels
Enhanced messaging features: We looked to see if the program offered a built-in phone dialer, calendar sync feature or the ability to set follow up tasks; we reviewed email template options and whether they could manage bulk email campaigns
Follow-through tracking: We checked to see the software informed users if attachments were downloaded, forwarded to other contacts if links were clicked or presentations or webinars were viewed
Automated intelligence: We reviewed an email tracker's ability to automate workflows like setting up a phone call task for a user after a certain number of unread emails or setting other up follow-up reminders; we also looked to see if the tool provided insights like when a prospect is most likely online or best time to call
Dashboards and analytics: We then reviewed what information is reported by the software that could help determine the success of a campaign in addition to open rates and whether that information could be displayed in a dashboard format
Price and overall value: Knowing that enhanced messaging or workflow automation wouldn't be needed by all and would affect an email tracker software's pricing, we weighed each product by functionality per plan cost instead of only at the listed price
Based on the criteria above, we believe that Reply is the best email tracking software. While it is one of the more expensive products we compared, particularly for small teams or single users, many features in its lowest end plan are only available in other product's higher-tiered offers. Its wide variety of integrations, training resources and reader experience safety guards also give it an edge for medium-sized teams wanting to make the most out of their email.
Best Overall Email Tracking Software for Small Businesses: Reply

Reply is an email scheduler and contact management software that can integrate with CRMs and native email clients. Reply's smart reply detection automatically sorts email replies into folders like "interested." Its customizable templates and reporting features improve sales team productivity, making it great for power users or for teams with multiple members who can afford the higher price point.
Reply Tiered Pricing & Features
| | Individual | Business | Market Leader |
| --- | --- | --- | --- |
| Pricing | $40 - $90 per month per user based on contact list size, billed annually | $200 - $500 per month for 3-10 users, billed annually | Customized pricing, customized number of users |
| Reply, Click and Open Tracking | ✔ | ✔ | ✔ |
| Contact Management | ✔ | ✔ | ✔ |
| Email Scheduling | ✔ | ✔ | ✔ |
| Automatic Follow-ups and Drip Campaigns | ✔ | ✔ | ✔ |
| Works in Native Email Clients | ✔ | ✔ | ✔ |
| Customizable Templates | ✔ | ✔ | ✔ |
| Reports & Analytics | ✔ | ✔ | ✔ |
| Reader Experience Safety Guards | ✔ | ✔ | ✔ |
| Team Management | | ✔ | ✔ |
| Integrates with CRM | | | ✔ |
Individual
Reply's Individual plan offers reply, click and open tracking as well as contact management, templates and automatic follow-ups. It includes a built-in phone dialer, checks for duplicate addresses and prevents messages with blank fields from being sent or emailing the same contact too often. Reply also works within email clients like Gmail and Microsoft Outlook, so you can send trackable emails using the tool you are most comfortable with.
However, the individual plan doesn't allow for team management and can't integrate with CRMs. Due to the lack of these functionalities, this plan is best for solopreneurs or single-member business owners who plan to contact between 200 and 30,000 people a month or less, which comes to $40 and $90 per month.
Business
The Business plan has the same features as the Individual plan but also includes additional team management. This added functionality allows you to manage the workload between team members, collaborate over email campaigns, share templates and provides statistics on individual performance.
Also, like the Individual plan, the price you pay is based on monthly contact list sizes. Additional user licenses can be added, although that will increase the cost. Therefore, the business plan is best for teams of at least three who want to unify email tracking efforts while measuring individual performance results. Prices range from $300 to $500 per month based on the number of users, billed annually.
Market Leader
The Market Leader plan is designed with enterprise-level features including integrations with CRMs and other third-party tools like Salesforce, Pipedrive, Base CRM, Close.io, Slack, Bullhorn CRM, Prospectify, Nutshell CRM, Insightly, Prosperworks CRM, Workable and Zapier. This allows for contact lists to be synced and activities to be logged automatically.
Otherwise, it has the same core features as the other two plans. It is, therefore, best for groups or teams that want to combine their email tracking efforts with the benefits of a more robust contact management software. Pricing is customized based on the organization and its needs.
What Reply Is Missing
Unlike some of the other products we compared, Reply limits the number of contacts you can reach with its service each month based on the plan selected. This can hinder growing businesses as campaigns will automatically pause if an email campaign is reaching its limit. Reply also lacks the ability to have email recipients view salesperson availability and schedule meetings with a single button click.
What Users Think About Reply
Users of Reply report there are some features which could be improved, such as how the tool handles A/B testing. They like Reply's templates but have said Reply works best with plain text emails rather than some of the more visual emails supported by other products. Overall, users are very satisfied with its general ease of use and praise the company's customer support.
Where to Find Reply
Reply works as an outbound email tracker as well as an inbound marketing tool. For additional information on features, pricing, case studies or to start your free 14-day trial, you can learn more at Reply's website.
Best Email Tracking Software and CRM Combined: Freshsales

Freshsales is a CRM as well as email tracking software, which saves salespeople from having to separately track your emails and clicks, log activities and manage your deals, projects and contacts. It also offers lead insights, calendar syncing and phone dialer. These features allow many business processes to be combined in one place and is a great fit for those who need both a CRM as well as email tracking capabilities.
Freshsales Tiered Pricing & Features Table
| | Blossom | Garden | Estate | Forest |
| --- | --- | --- | --- | --- |
| Pricing | $12 user per month, billed annually | $25 user per month, billed annually | $49 user per month, billed annually | $79 user per month, billed annually |
| Contact and Pipeline Management | Single Pipeline | Multiple Pipelines | Multiple Pipelines | Multiple Pipelines |
| Reporting and Analytics | Basic | Advanced | Advanced | Advanced |
| Lead Scoring | Basic | Basic | Advanced | Advanced |
| Sales Campaigns/user | 2 | 5 | 10 | 25 |
| Intelligent Workflows | 2 | 10 | 25 | 50 |
| Email Templates | ✔ | ✔ | ✔ | ✔ |
| Third-party Integrations | ✔ | ✔ | ✔ | ✔ |
| Territory and Lead Assignments | | ✔ | ✔ | ✔ |
| Advanced CRM Customizations | | ✔ | ✔ | ✔ |
| Reports Dashboard | | | ✔ | ✔ |
| Smartform and Web Event Tracking | | | ✔ | ✔ |
| | Learn More | Learn More | Learn More | Learn More |
Blossom
Designed for small teams with a standard pipeline sales process, the Blossom plan offers email delivery results plus lead scoring, pipeline management, workflow automation and phone dialer. However, the plan limits the number of bulk emails a user can send in a day to 250 versus the higher-end plans that allow for significantly more and only displays data in simple reports.
The Blossom plan costs $12 per user per month but does not allow for territory assignments. The CRM plan is, therefore, best for small teams that lack the need to assign leads by territory, do not require advanced reporting features or for teams that do not send many bulk emails per day.
Garden
At $25 per user per month, the Garden plan offers the same core features as the Blossom plan with regards to email tracking but increased the number of bulk emails that can be sent by a single user per day to 500. It also allows for multiple pipelines, territory management and customized contact relationship management.
The Garden plan is, therefore, best for teams which have more than one sales process, require territory management or require more complicated reports to manage their business.
Estate
The Estate plan's primary benefit over the lower tiered plans is the inclusion of website activity tracking. This feature gives the user the ability not only to see who received their email but also whether or not they clicked onto the company's website as a result of the message and then what pages they visited.
Contact profiles are also updated automatically and users can send up to 1,000 bulk email messages per day. As a result, the Estate plan costs $49 per user per month and is best for teams that send users from emails to landing pages or websites and want to know what online destinations are gathering the most interest so they can better tailor follow-up messages.
Forest
The Forest is Freshsales' enterprise level plan and is only available with an annual commitment of $79 per user per month. It offers 2,000 bulk emails per user per day as well as smart forms, which can be added to a business webpage to speed up the lead-development process. It also offers Internet protocol whitelisting ensuring more of your messages land in your prospect's inbox rather than their spam folder.
For this reason, it is best for marketing teams who plan to send out bulk messages to a moderate-sized email list or market to several smaller email lists any given day.
What Freshsales Is Missing
Freshsales is a CRM and pipeline management tool first and an email tracker second. Its primary benefit is in its visual pipeline display and lead scoring. Bulk emails can be sent using Freshsales, but only between 250 or 2,000 a day depending on the plan selected, which limits a campaign's contact list size.
While some Freshsales plans include tracking for website activity, it does not track email attachment activity like downloads. If you're interested in a CRM and not so much an email tracker, check out our article on the six best CRMs for small businesses.
What Users Think About Freshsales
Users of Freshsales report that the lead scoring tool is excellent and that Freshsales offers great customer support, however setting up workflows can be complicated. For more user insights, please visit our Freshsales review page.
Where to Find Freshsales
Freshsales offers a risk-free 30-day trial. When you sign up, you will have access to its fully loaded Estate Plan, allowing you to try out the best Freshsales has to offer. Visit its website for more information today.
Best Email Tracking Software for Attachment Tracking: Tellwise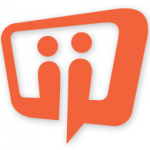 Tellwise describes itself as sales acceleration software. In addition to email tracking, it tracks the actions taken with attachments beyond click links and provides predictive sales analytics. These features make it good for organizations that send downloadable attachments, offer consulting or training services or those who want to engage with a customer the instant they access a presentation.
Tellwise Tiered Pricing & Features
| | Essential | Pro | Enterprise |
| --- | --- | --- | --- |
| Pricing | $29 per user per month, billed annually | $49 per user per month, Billed annually | $79 per user per month, billed annually |
| Number of Contacts | Unlimited | Unlimited | Unlimited |
| Number of Emails | 1000 | Unlimited | Unlimited |
| Chat | ✔ | ✔ | ✔ |
| Lead Scoring | ✔ | ✔ | ✔ |
| Link Tracking | ✔ | ✔ | ✔ |
| Email Templates | ✔ | ✔ | ✔ |
| Follow-up Reminders | ✔ | ✔ | ✔ |
| Workflow Automation | ✔ | ✔ | ✔ |
| Voicemail Recording | | ✔ | ✔ |
| CRM Integration | | | ✔ |
Essential
The Essential plan integrates directly with Outlook or Gmail and lets you communicate directly with contacts who have opened your email with instant messaging. It also lets you share presentation slides in your email though users are limited to 1,000 smart message per month. An activity feed shows when emails were opened as well as communication history and whether they clicked on links or shared attachments with others.
The Essential plan cost $29 per user per month and is for solopreneurs or small sales consulting teams that want to know who is reading their email or downloading their attachments in real-time so they can follow up while there is a high level of interest. They can do this either with another email or with instant messaging.
Pro
The Pro plan removes the limitation on the number of emails a team can send each month. Additionally, the Pro plan can create calling lists, dial with a local area code showing in the caller ID and lets you leave a prerecorded voicemail message, freeing users up to call the next engaged contact. The Pro plan also lets teams share email templates and comes with additional customer support compared to the Essential's plan.
At $49 per user per month, the Pro plan is best for sales teams that want to engage instantly with email recipients who are actively reviewing presentations or viewing attachments. Salespeople can follow up by phone or instant messenger. The plan is also best for those intending on sending more than 1,000 smart messages each month.
Enterprise
The Enterprise plan has the same features as the Pro plan but also integrates Tellwise into Salesforce or Microsoft Dynamics, allowing contacts and activities to sync with existing CRM data, including automatically recording when your contact replies. It also integrates with RainKing and costs $79 per user per month.
This makes it a good option for teams already using a full-featured CRM to manage their sales pipeline. However, if you need a CRM and don't yet have one, consider Freshsales.
What Tellwise Is Missing
Tellwise does not integrate with a calendar unless it is integrated with a CRM. This means that salespeople must leave the tool to schedule meetings with interested prospects or send a separate message rather than being able to do it with a single.
What Users Think About Tellwise
Users report that Tellwise's templates are easy to set up, although some formatting issues have been reported. Its SalesFlow feature has been praised for keeping outreach attempts on track. The benefit that sets Tellwise apart from similar products is what it can do with attachments and sales presentations. Refer to our article on Sales Presentation Tips Only Top Closers Know for additional for making the most of your presentation.
Where to Find Tellwise
You can chat with Tellwise directly from its website to learn more about its features. Tellwise is a cloud-based solution, so there is no download or software needed to install, meaning you can get started using its services instantly. Sign up to start a free trial on the Tellwise to see if it helps you better leverage your email attachments.
Best Email Tracking Software for Managing Appointments and Meetings: Groove

Groove provides email tracking along with account-based analytics and works with Gmail, Salesforce and Google Apps. There are additional add-ons for advanced workflow automation and phone dialing. Email recipients are given access to a user's calendar and can schedule follow-up meetings directly from the message, making it a good tool for service technicians or appointment-based sellers.
Groove Pricing
Unlike the majority of comparable software programs, Groove Pricing is not broken into tiers. Instead, it starts at $15 per user per month for a core set of features. Additional feature bundles can be added for an additional fee like its Groove Dialer upgrade or the Unlimited Grove Flow upgrade. The cost of upgrades will depend on individual business needs.
Groove Features
Groove's core features include email and calendar sync, sales analytics, Salesforce integration, basic workflow automation, sales productivity tools and account-based tools. Upgrades include click-to-dial, local presence calling, which includes your salespeople's calls show up with local area codes on caller IDs and additional advanced Salesforce integration.
Some of its best features include:
Meeting Scheduler
The meeting scheduler features set Groove apart from several of the other programs in this guide. Groove inserts a link into emails, which allows them to find and schedule a meeting time based on a salesperson's real-time calendar data without requiring a lot of back-to-back messages.
Between phone calls, internal meetings and daily administrative tasks, time is a precious commodity. We've written an article describing helpful Time Management Tips and Techniques that you can use to free up more of your time to do what you do best — sales.
Sales Analytics
Groove's sales analytics include an account-based engagement score with drill-down capability not offered by other email tracker programs. It also includes sidebar graphical displays. These sidebar graphics show information like effort per engagement at each account giving salespeople the ability to prioritize individual contacts as well as accounts.
Workflow Automation
Workflows in Groove are easy to set up and run and can create follow up tasks outside of email. These tasks can include scheduling follow-up calls or setting an activity after a set number of days on LinkedIn. The ability to add these additional reminders also separate Groove from other workflow automation offerings.
What Groove Is Missing
Groove lacks a separate mobile interface, although emails sent with Gmail or through Salesforce are still logged, even if they are sent from a phone. Groove also does not sync bidirectionally with other non-Salesforce CRM partners, which limits its integration capability. The program also does not provide real-time alerts on email opens. Users must instead go to the notification screen for that detail.
What Users Think About Groove
Groove users appreciate the tool's simplicity and ease of workflow setup as well as the time savings it creates regarding Salesforce updates and appointment setting but say that the tool can be tricky to navigate outside of Gmail. Users also report it is difficult to toggle between assigned users and would like more customization in how email templates can be formatted. However, overall users praise Groove's customer support and its benefits.
Where to Find Groove
Groove prides itself on its ability to customize its product for each team, meaning you only pay for the features you intend to use. Groove users are assigned dedicated account managers who step your team through a training designed for your business needs and will contact your Salesforce admins directly as needed to answer any additional questions. Visit its site today to learn more.
Best Email Tracking Software for Retail or e-Commerce-Based Sales Organizations: MailChimp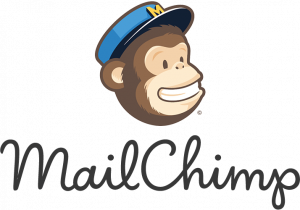 MailChimp is a bulk email marketing tool designed with retail and e-commerce organizations in mind. In addition to emails, MailChimp can also be used to create eye-catching landing pages to use with your campaign. Results such as the number of emails opened and bounce rates are displayed on a dashboard. However, it is its ability to integrate an email campaign with shopping cart tools and social media that sets it apart from other software providers on this list.
MailChimp Tiered Pricing & Features
New Business

Growing Business

Pro Marketer Add on

Pricing

Free

$10/month

Additional $199 per month

Number of Email Subscribers

2000

Up to 500 subscribers
Each additional 500 subscribers is $5 extra

Up to 500 subscribers
Each additional 500 subscribers is $5 extra

Number of Emails Per Month

12000

Unlimited

Unlimited

Email Templates

✔

✔

✔

Campaign Automation

✔

✔

✔

Customizable Forms

✔

✔

✔

Analytics

✔

✔

✔

Mobile App

✔

✔

✔

Predictive Demographics

✔

✔

Integrates CRM

✔

API for e-Commerce

✔
New Business
The Free New Business plan allows users to create email templates by dragging and dropping elements such as photographs and action buttons. Users then can create or upload up to 2,000 contacts, which can then be and segmented. Bulk emails can then be scheduled to be sent out whenever a specific action occurs and MailChimp manages all unsubscribe requests. However, the New Business plan does not include predictive demographics.
The New Business plan is for marketers with small contact lists who don't mind having to manage their bulk marketing campaigns outside of their native email client. As a result, MailChimp is a simple-to-use product for business wishing to start creating email marketing campaigns and custom landing pages without requiring much upfront risk or training.
Growing Business
The Growing Business plan improves upon the New Business plan by offering unlimited emails sent per date and allows for larger email lists. However, there is a $10 per month fee for 500 subscribers plus an added $5 fee for each additional 500. The predictive demographics advanced testing tools found in the Growing Business plans also help messages reach the contact's inbox rather than be marked as spam at a time they are most likely to be read.
This makes the Growing Business plan a good option for marketing teams with growing customer lists who want to utilize photography or call to action buttons in their emails.
Pro Marketer Add-On
The Pro Marketer Add-On plan, which costs an additional $199 per month is an e-commerce upgrade to the Growing Business plan and can be integrated with CRMs as well as social media. The application programming interface (API) works with third-party tools like Shopify, Magento or WooCommerce and gives users the ability to create custom landing pages, surveys, automatic purchase follow-up messages or personalized sales offers.
The Pro Marketer Add-On plan is good for e-commerce or retail businesses wanting to market or would like to market directly to their customers through social media ads. Additional information on great tools can be found in our article on The Best e-Commerce Platforms.
What MailChimp Is Missing
Unless you take advantage of the Pro Marketer Add-On, you must import customer lists to MailChimp's website in order to use MailChimp's capabilities, whereas the other tools we've covered integrate with the contacts found in your native email client better. This lack of standalone system integration means taking time away from the sales process and contact lists must be regularly reviewed for accuracy or updated.
What Users Think About MailChimp
Users of MailChimp appreciate its simplicity, short learning curve and low price for entry. However, the tool rapidly becomes less affordable as a subscriber list grows. Users also complain that its features aren't as robust as they could be. More user insight can be found on our MailChimp Review Page.
Where to Find MailChimp
MailChimp's pricing structure allows the service to grow with you. It's integration with Facebook at Instagram allow you to carry your marketing messages well beyond the inbox. For more information on MailChimp and to get started on your first email marketing campaign, go to its website.
Best Free Email Tracking Software: MailTrack
MailTrack is a free email tracking free extension that works with Chrome and Gmail. It shows when a sales email has been and how often and does little else. Lacking any of the additional features other email tracking services provide and priced accordingly, MailTrack is a great option for users who only want the most basic email tracking functionality at little or no cost.
MailTrack Tiered Pricing & Features
Basic

Pro

Business

Pricing

Free with "Sent with MailTrack"
$2.50 per month without MailTrack signature

$4.99 per month, billed annually

19.99 per month, billed annually

Users

1

1

5

Email Tracking

✔

✔

✔

Android-friendly

✔

✔

Real-time Notifications

✔

✔

Activity Dashboard

✔

✔

Click Tracking

✔

✔

Daily Report

✔

✔

Reminders

✔

✔
Basic
The basic plan adds email tracking capability to messages written in Gmail such as whether a message was opened or delivered but does not have many features beyond that. The basic plan is only accessible on a desktop device and unlike the Pro plan, there is no daily report summary no follow-up reminders.
Emails sent using the program will also include the text "Sent with MailTrack" at the bottom of the message unless you pay a $2.50 monthly fee. This makes the tool a good fit for individuals who use Gmail as their primary email client and who only intend to use an email tracking service to verify message receipt on things like cold emails.
Pro
The Pro plan offers email tracking information along with alerts, reminder and click tracking and does not include the "Sent with MailTrack" footer. The Pro plan also supports email tracking using an Android phone and costs $4.99 per month. There is, however, no ability to share billing with several users, nor team analytics.
The Pro plan is for individual professionals using Gmail as their primary email client who only needs to know when a prospect is opening a message or that a link has been clicked on.
Business
The Business plan provides the same low cost and limited features as the Pro plan but is designed for a team of five or less. It costs $19.99 per month and includes an activity dashboard, real-time notifications of an email's delivery and daily reminders.
The Business Plan is a good fit for small teams who use Gmail as their primary email client and who want to take advantage of having a single point of contact for shared billing.
What MailTrack Is Missing
MailTrack currently only works with Gmail, so sales professionals using other email clients will have to look elsewhere. MailTrack does not include any additional bells and whistles. There are no email templates, built-in phone dialers, lead scoring or pipeline management. It is purely an email tracking service.
What Users Think About MailTrack
MailTrack may have limited functionality, but what features it has, it performs well according to users of the Pro and Business plans. Reviewers of the free plan also report it works as intended. However, there are regular pop-up ads asking if they would like to upgrade which cause some irritation.
Where to Find MailTrack
MailTrack provides simple integration with Gmail and accurate email tracking. You can see who is opening your emails and what messages are going undelivered at a glance without breaking your business's budget. You can start using MailTrack for free by signing up on its website.
Reasons Businesses Use Email Tracking Software
While basic email tracking software provides confirmation of a message's delivery or insight as to whether or not a message was read, what a business does with that information will depend on its goals. The insight email tracking software provides can help businesses better understand their customers as well as reduce the chance of a message being lost. Many email tracking software programs come with additional features to help you accelerate your sales process.
"Tracking our email open rates has allowed us to see which kinds of marketing emails are working and which aren't. With a recent platform we've been using for marketing emails, we've been able to experiment with some A/B testing. We had seen other industries use emojis in their subject lines, but we always figured our demographic — automotive enthusiasts — would find emojis to be cheesy or childish. We decided to put it to the test and were surprised to see that an email with emojis in the subject line got us a 2 percent higher open rate even among truck nuts and gearheads."

— Jake McKenzie, Content Manager, AutoAccessoriesGarage.com
"As a marketer and freelance writer, knowing whether or not someone has received my outreach, pitches and queries is crucial to being successful. An email tracker not only lets me know whether or not someone received my email but it also tells me if they've opened it. Especially helpful is when I see when someone opens an email multiple times, which can hint to the fact that they're interested."

— Tim Stobierski, Inbound Marketing Specialist, Pepperland Marketing
The Bottom Line
Email tracking software goes beyond reporting email open rates. Businesses providing this tool to their sales teams report seeing greater engagement with quality leads by empowering their representatives with actionable information.
While Reply is the best overall email tracker, Freshsales' built-in CRM saves businesses from having to maintain two separate products. Emails can be written directly in the tool or in your favorite native email client and notes can be saved with a click of a button. Freshsales allows you to track your emails as well as your sales activities all at once. Visit Freshsales today to start your 30-day free trial.