Emburse Abacus Review: Features, Pricing & Alternatives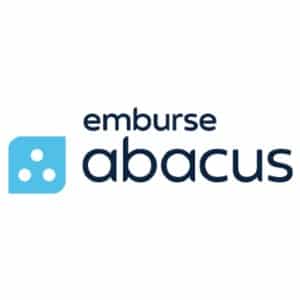 What We Recommend Emburse Abacus for
We recommend Emburse Abacus to businesses processing a significant number of expenses from employees. Given the amount of time required to process and approve expenses manually, it's great for reducing the lead time from expense submission to reimbursement. Moreover, its real-time features make expense approval streamlined and seamless, which is why we chose it as one of the best business expense tracker apps.
In short, Emburse Abacus is best for:
Those who want a fast and easy expense reimbursement process: It can create approval routes that facilitate expense processing and approval. Moreover, its live reporting feature speeds up processing since managers can approve or reject expenses right after submission.
Companies with complex organizational structures and operational processes: It offers plans tailored to the needs of its clients while providing a custom price matched to the company's organizational structure.
Those who need real-time expense tracking and reporting: It eliminates the need for expense reports and enables expenses to be submitted and approved in real-time. Real-time expense reporting can speed up accounting to reflect current period expenses without waiting for post-activity or post-event expense reports.
Emburse Abacus Is Not a Good Fit for
Those who require full-scale accounting software: Emburse Abacus has several features that can help you process expenses, but it's not a complete accounting solution. Instead, you can use QuickBooks Online because it has bookkeeping capabilities and expense-tracking features within the accounting workflows. It's our overall best small business accounting software and one of our top-recommended mobile accounting apps.
Those looking for an affordable expense tracker: For small businesses needing to estimate the budget for an expense tracker, Emburse Abacus's custom-priced plans may make it difficult. Zoho Expense offers affordable pricing plans for small businesses, and its Standard plan is a great choice for startups because it's only $3 per active user, per month.
Freelancers or businesses with fewer than 10 employees: Emburse Abacus is an expense tracker for small businesses with many employees who need to make expense reimbursements. We recommend using FreshBooks for freelancers and some small businesses because it offers simple accounting, bookkeeping, and expense tracking features that can handle basic expense reporting.
Can't find what you're looking for? Read our guide to the best small business accounting software to find more alternatives.
Emburse Abacus Pros & Cons
PROS

CONS

Cash or accrual recognition of expenses
Not a complete bookkeeping system
Real-time expense reporting and approval
No upfront pricing
Robust third-party apps integration, such as with QuickBooks, Xero, Sage, and other bookkeeping software
Emburse Abacus Pricing
Since our last update:
Emburse Abacus used to offer three tiers, with the Starter plan at $9 per active user, per month, and custom pricing for the Professional and Enterprise plan. The provider recently shifted to offering only custom-priced annual plans, which adapt to the needs of its clients without removing essential features.
You may contact its sales team for pricing information. The custom plan may include the following:
Emburse cards
Automated Expense Policy Controls
Corporate Card Reconciliation Dashboard
Basic accounting (Xero, QuickBooks Online, and QuickBooks Desktop), Productivity & Travel Integrations
Data storage and exports
Detailed audit trail
Advanced accounting and enterprise resource planning (ERP) Integrations (NetSuite and Intacct)
Emburse Abacus Features
Emburse Abacus showcases different expense tracking, monitoring, and approval features that can help streamline your expenses. These features can also help you manage and decide how expenses should be classified or accounted for.
Admin View
The admin view shows all pending expenses from all users of Emburse Abacus including other admins. Admins don't need to have a specific user account to log in expenses. Instead, Emburse Abacus has the Me tab so that admins can submit expense reimbursements as well.
When you open Emburse Abacus, you'll see the dashboard first. At the top of the dashboard, you can navigate between tabs to look into various information. In the Me tab, you can see all your pending expenses while in the Team tab, you can see all expenses within your team, approve expenses, and create reports. The People tab shows all members of your organization and their roles, whereas the Team Cards tab lets you see all linked cards to allow you to check employee expenses.
---
Pending Expenses
In the Team tab, you can see expenses classified into different boxes based on their status. All expenses pending your approval are included under Inbox, while expenses pending for manager approval are under Pending.
Completed Expenses
Approved expenses go to the Completed Expenses box. Only admins and managers can approve expenses and see this tab.
---
Overview
As with the Team tab, the Me tab shares a similar concept. However, everything in this tab is all about you. You'll see all your pending and completed expenses and those expenses waiting to be reimbursed.
Receipts
Once you click Me, the other tabs will change. Now, you'll see Receipts and Cards as submenus under the Me tab. By clicking Receipts, you'll see all receipt attachments you've uploaded. If you have a card linked to Emburse, the Cards tab will show you all your card transactions per card.
Cards
You'll see in Cards all card transactions whether an Emburse Card, corporate card, or personal card. Emburse will show you all transactions per card including the date, place, time, and business where you used the card.
---
The People tab shows all the members in your organization who are enrolled in your Emburse Abacus system. If you have admin privileges, you can add or remove members and promote them to Admin.
---
Under the Team Cards tab, you can see details about corporate cards linked to Emburse Abacus. You can see the transactions of employees using corporate cards. On the right side of the table, you'll see Expense and Skip. If you click Expense, it'll add up to all transactions. If a particular expense is not business-related, you can click Skip.
---
Approval routing is an efficient feature that will help you assign expense approvals to a specific approver automatically. You can route expenses for all members of your organization, for a specific department, specific location, or a specific user.
Setting Up Approval Route
Expenses routed can be limited to corporate card expenses only or reimbursable expenses. By default, Abacus sets it at every expense. You can also add a threshold for routed expenses automatically like an amount greater than $100.
---
Insights helps you analyze your company spending. You can see insights by clicking live reports and switching to Chart View.
You can customize Insights by editing data points like expense source and date range. If you think you'll need the Insights for future use, you can save it by clicking Save Insight. In this way, you can timely monitor your expenses and expense approvals without repeatedly setting up the data points.
You can adjust custom fields in your saved Insight as to user, category, manager, vendor, department, location, client, event, or project. It'll show a detailed bar chart of all applicable items under the custom field.
---
Abacus can process your expenses automatically. All you need to do is set auto-approval criteria for a particular expense. You can create auto-approval policies for recurring expenses that do not change monthly.
Say your monthly subscription to accounting software is $15 per month. You can set an auto-approval policy for this subscription so that you don't have to process and approve this expense manually.
---
User Account View
Users without admin permission get the user account view. They can only submit, edit, and view expense policies. Once admins approve or reject expenses, users will be notified right away.
When you log in to Abacus, you'll see the Expense dashboard. All of your pending and approved transactions will appear here, and you'll also see expenses awaiting reimbursement. The Receipts tab will show your receipts that can be added to your expenses.
The Cards tab will show all your personal and corporate cards as well as all of your card transactions. Moreover, Abacus can suggest expenses based on the receipts on the Receipts tab. You can find these suggestions in the Suggested Expense tab. By adding an expense category in the suggested expenses, you can add an expense quickly without filling out the expense form.
Expense Policies
As a user, you are bound to follow the expense policies set by the admin; you can view these policies in the Expense Policy tab. These policies can control and minimize the expense you submit. For example, admins can set a policy on Abacus that rejects expenses above $75 automatically unless a receipt is attached. These policies will show in the Expense Policies window for all users automatically.
---
Emburse Abacus Integrations
Emburse Abacus integrates with popular accounting and ERP software, Slack (messaging platform), Lyft (ride-hailing app), and Rippling (employee management platform). If you're using QuickBooks Online, QuickBooks Desktop, Xero, and Sage Intacct, you can connect Emburse Abacus to these accounting programs to feed expenses for bookkeeping purposes.
For QuickBooks Desktop users who don't have hosting, you must download the Intuit Web Connector app to connect to Abacus. Emburse Abacus also integrates with large-scale ERP software like NetSuite, Microsoft Dynamics, Oracle, and Sage.
Emburse Abacus Alternatives
| | | |
| --- | --- | --- |
| Best for: Companies wanting an expense tracker included in accounting software | Best for: Companies looking for an affordable expense tracker | Best for: Freelancers who prefer simple bookkeeping and expense tracking |
| Starting from: $30 to $200 per month | Starting from: $0 to $8 per active user, per month | Starting from: $17 to $55 per month |
Bottom Line
Overall, we recommend Emburse Abacus for companies dealing with many expenses from employees. With its approval routing and expense-tracking features through its Insights feature, managers and supervisors can make relevant budgeting decisions and plan future expenses based on existing data. Moreover, its approval workflows and expense policies encourage employees to follow limits and documentary requirements when submitting an expense.