A 401(k) is a nice perk for employers to offer employees, but have you ever shared a keg with colleagues at the office or enjoyed an all-expenses-paid trip to Thailand?
In our "I want it now" society, many companies are realizing that if they want to keep employees for the long term, they need to offer something unique in the short term. Maybe along the lines of a drink—and no we're not talking a cup of coffee—or time off for getting a new pet?
Finding innovative ways to attract and retain employees is good for employers too. On-site massages, international company retreats and free beer can be costly, but no more costly than recruiting to replace departing staffers constantly. The new "job-hopping" culture costs the United States economy an estimated $30.5 billion a year, with an average cost of $4,100 per new hire in training costs.
These aren't just perks for those who work in tech or the Silicon Valley. We're about to see more companies across the country—and across all industries and business sizes from small and medium-sized business (SMBs) to Fortune 500s—adopt new company perks that people want. To meet a diversity of needs, these perks touch on everything from health (life coaching and egg freezing, for example) to wellness (massage, anyone?) to just plain fun (beer time for all).
So, forget about old-school company bennies. Below are the 15 company perks that companies nationwide are offering employees in the upcoming year and beyond: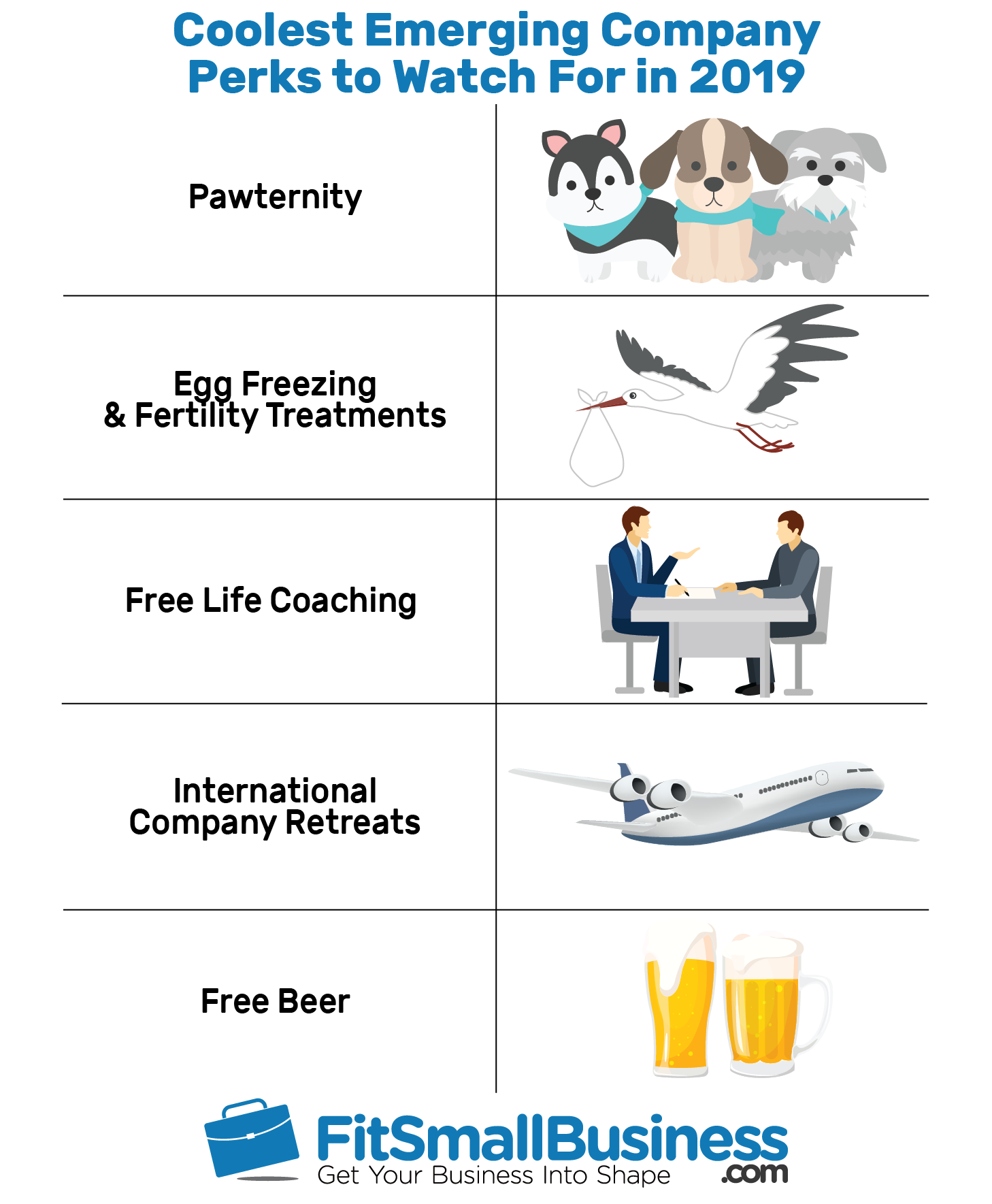 1. Pawternity: Time Off for Getting a Fur Baby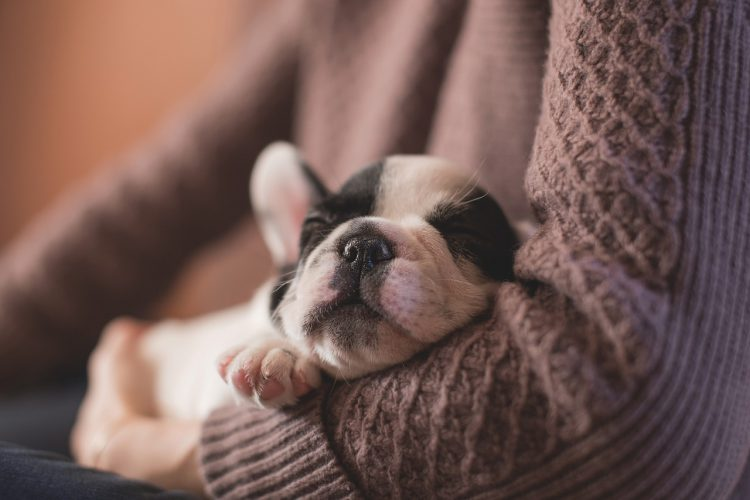 No evidence is needed to back the claim that fur babies are the new baby. From elaborate dog birthday parties to Halloween costumes for cats, pets are filling the shoes of babies, and companies are starting to recognize this by offering paid time off to new pet parents. The number of dog-friendly offices is rapidly growing, and soon we will start to see more companies offering "pawternity" leaves.
Pawternity, or fur-ternity, has some big benefits. The National Institute of Health found that pet owners have lower stress and depression levels, creating a happier and more productive workforce. A study by Petplan found that 5 percent of U.S. companies currently offer paid pawternity leave. The average amount of leave offered is one week, such as at BitSol Solutions—a programming and support services company—and BrewDog, a brewery. Mparticle, a customer data platform, goes above and beyond with two weeks paid leave for employees who adopt a rescue dog. Woof.
2. Egg Freezing & Fertility Treatments: Coverage for Those Who Can't Conceive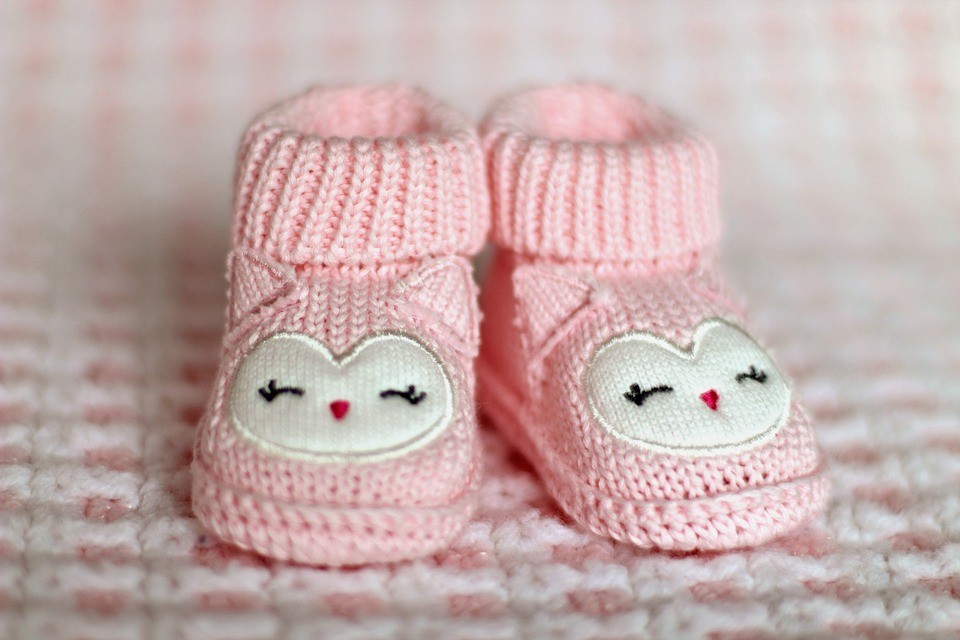 More than 6.1 million women in the U.S. have difficulty getting pregnant. Here's the good news, however: They are no longer left to a feeling of helplessness and depression in the wake of expensive fertility treatments. Now, those struggling to conceive are starting to have the support of their employer with fertility-related benefits from egg freezing to fertility treatments. It's a perk no one ever wants to use. However, for those in need, it makes a world of difference.
This life-changing perk also has some interesting benefits to employers. A study by FertilityIQ found that employees who had used in vitro fertilization coverage from their employer were 62 percent more likely to stay in their job for a longer period of time and were 22 percent more likely to work harder. Well-known companies from Spotify, Snap (or Snapchat), and Starbucks are now offering this as well as the city of Baltimore and John Hopkins University.
3. Life Coaching & Counseling Services: Helping Employees Level Up in Life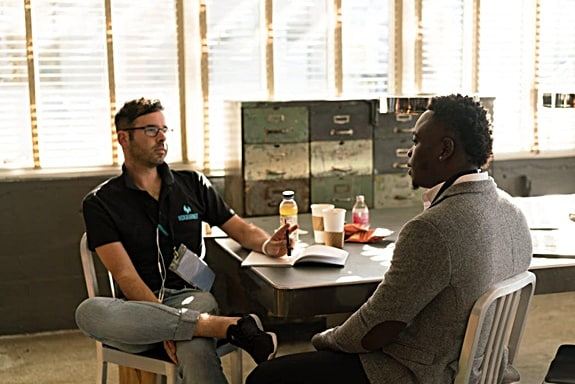 Employee mental health and happiness go hand-in-hand, and employers are beginning to catch on to the benefits. Many now offer their employees life coaching and counseling services. Life coaching doesn't involve the classic scene of a patient on a chaise lounge blubbering on to a psychologist, though. Instead, the coach's role is to support people in and outside of the workplace, helping them achieve both personal and professional goals.
The life coaching industry became a $1 billion industry in 2018 and is still growing quickly—thanks, in part, to the companies folding life coaching and counseling programs into their employee benefits. A few companies that offer life coaching and counseling programs include Asana, which offers employees life coaching services outside of the company; GoDaddy, with healthy living coaching programs; and Southwest Airlines, which has an employee assistance program coined "Clear Skies" that provides counseling and work-life services.
4. International Retreats: Company Bonding in Foreign Countries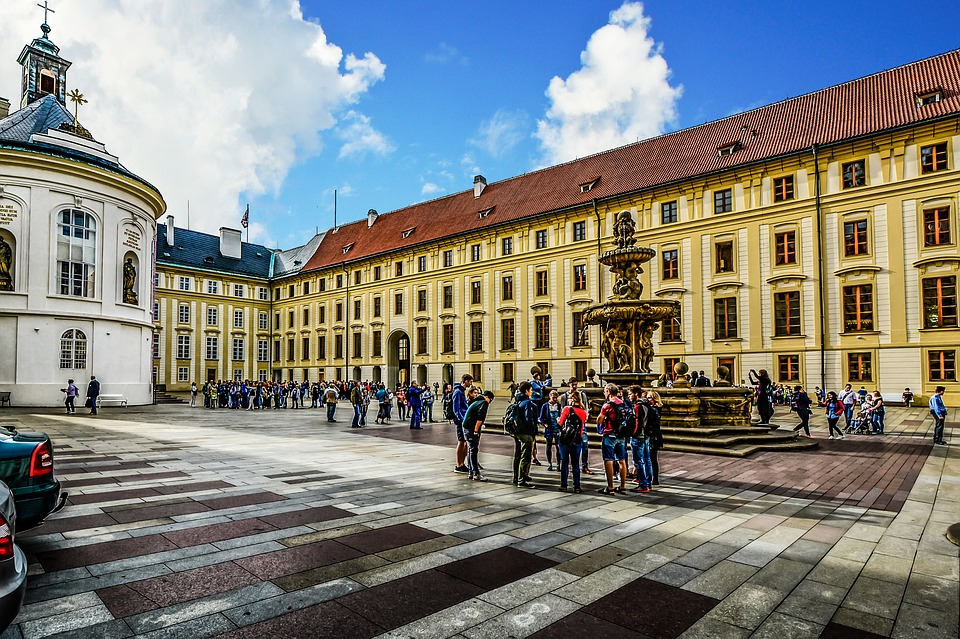 People joke about having a "work wife" or "work husband," but the reality for many is that they spend more time with their workmates than families, including going on family-style holidays paid for by their employers. International company retreats or companywide vacations are growing in popularity as they serve as both as an employee perk and a way of bonding with colleagues on a deeper level—no 1990s-style trust falls required.
Companies and employees alike benefit from company retreats as they build more positive workplaces and increase overall productivity. While only about 20 percent of companies offer a standard company retreat on domestic soil, international travel is increasingly becoming a thing. Buffer is one company touting the benefits of international company retreats, and they actually go on three per year, trekking from Thailand to South Africa. EventGeek, Sagacious Consultants and Power Home Remodeling are a few others offering international company retreats to their staff.
5. Free Beer: Raising the Bar with In-office Booze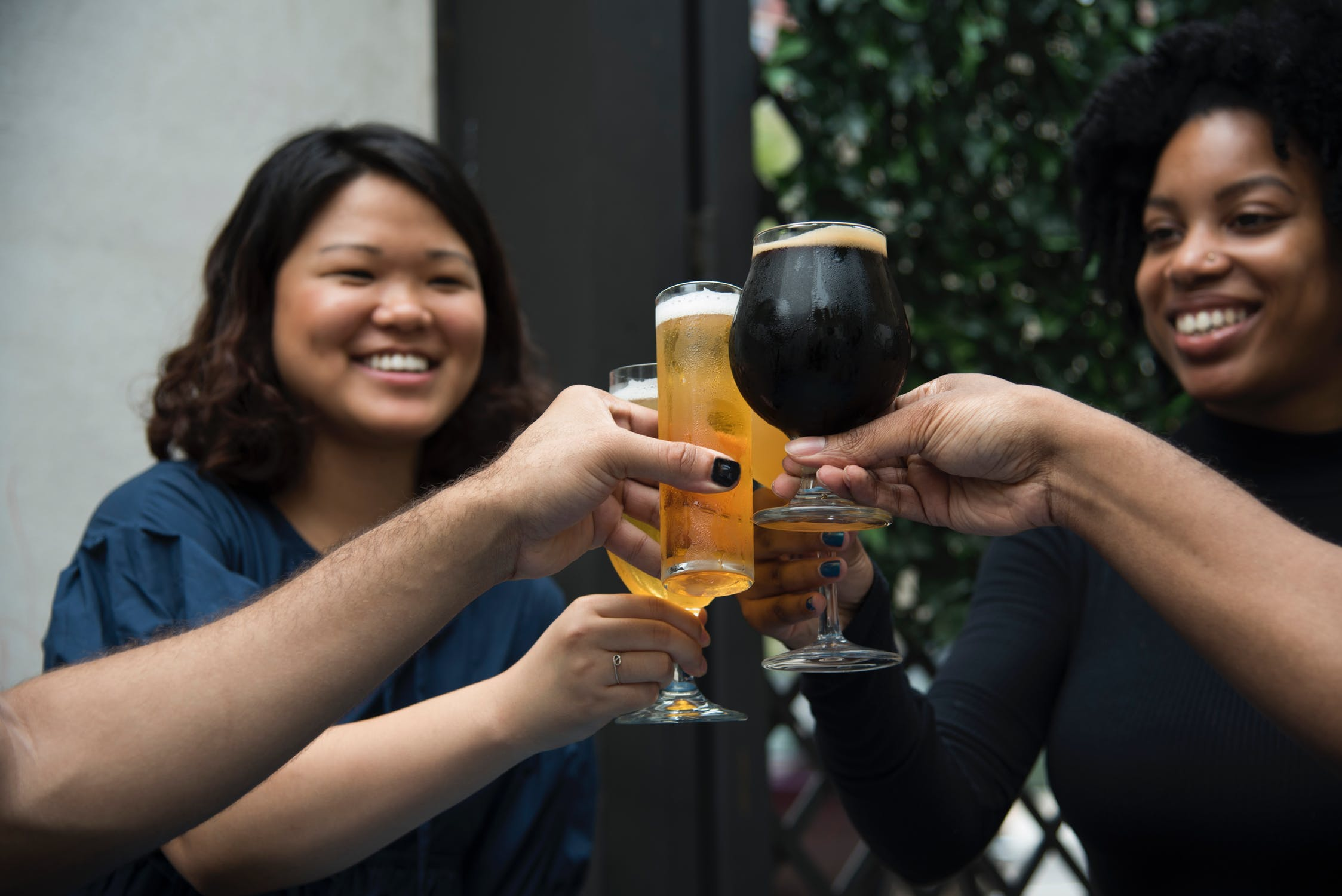 We've all heard that work can drive you to drink, but this is literally the case at companies that offer free beer to their staff. It's an up-and-coming perk that does more than make a job offer more appealing. Offering free beer on-site can lead to happier staff that is more committed to the job and more connected to their colleagues. After all, people bond over drinks and have for centuries.
According to Glassdoor, about 11 percent of employees say they have beer or some type of alcohol available at their office. Some experience this tipple in the form of a bar with kegs and brews on tap while others enjoy beer fridges and still others relish drink carts. A few of the companies offering employees free beer are Acquia with beer on tap, Neoscape with in-office kegs, and co-working spaces like WeWork, which has Prosecco on tap in their London office.
6. Spa & Wellness Services: Destress Before Leaving the Office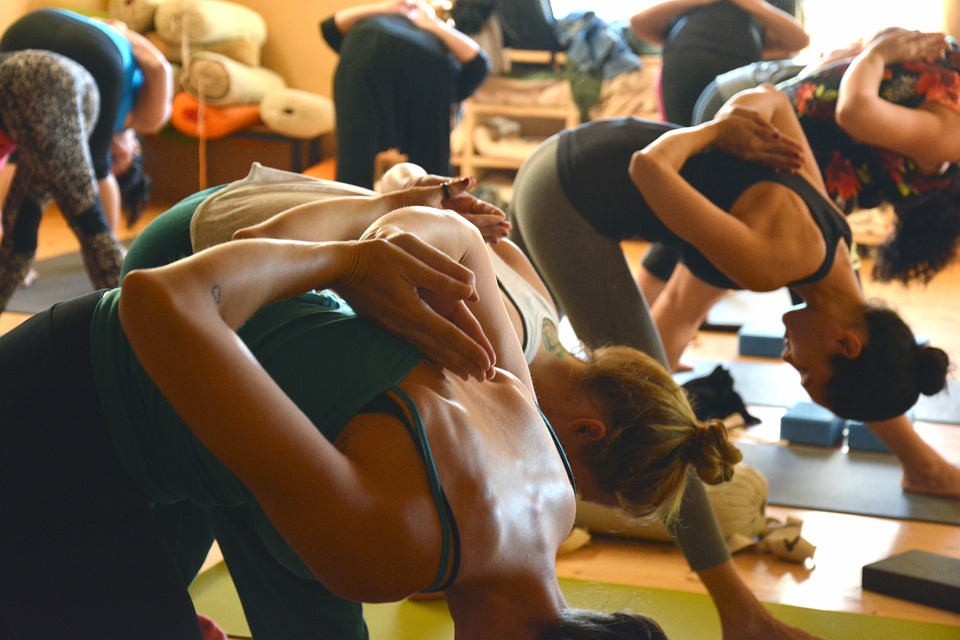 Work might be a four-letter word, but when you tack on the three-letter "spa," it can feel like anything but. Work is traditionally more synonymous with stress-inducing headaches and stiff muscles, but companies are starting to find a soothing solution with on-site wellness programs offering everything from massages and haircuts to yoga and acupuncture.
Google might be the biggest trend-setter here, with its very own "Massage Program Manager"—a program that includes more than 35 masseuses working eight hours a day, five days a week for Google employee. However, they're not the only one with on-site wellness perks. Procore Technologies offers employees on-site massages and haircuts, and Twitter offers on-site acupuncture. Another way companies are offering wellness perks? Through stipends that can be used for well-being treatments not covered by insurance, such as Genentech's $60 monthly stipend.
7. Nap Rooms: Get Some Sleep While on the Clock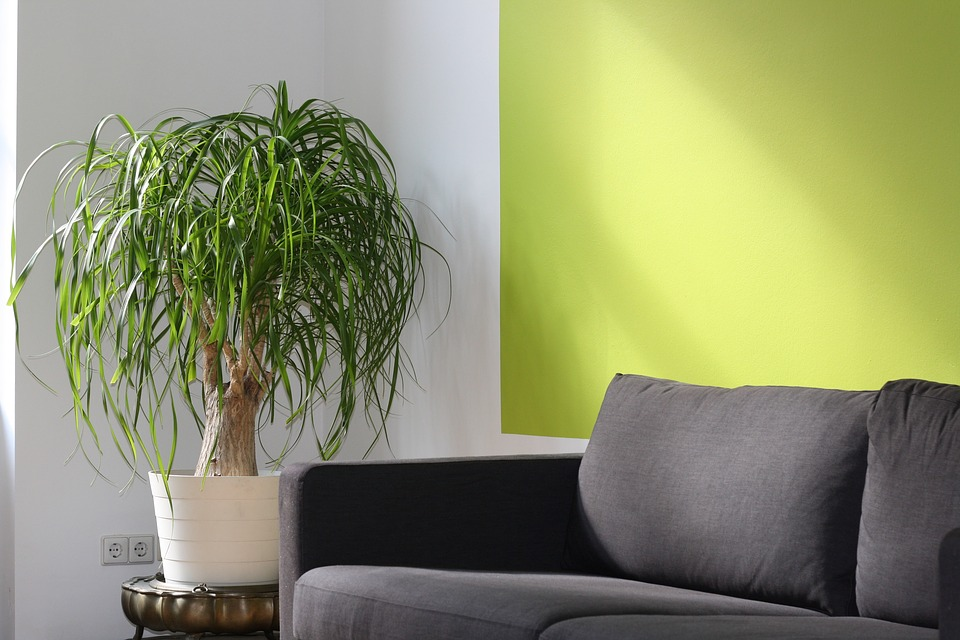 It seems everyone is tired these days. There are all sorts of reasons, of course—from the effect of a wild night to a newborn keeping you up and a host of other life-interrupting events. Some companies are offering nap rooms so that employees can make better use of their breaks to catch a few winks and come back more energized and productive.
Sleepy employees are said to account for around $63 billion in lost productivity in the U.S., forcing companies to awaken to the benefits of snooze-friendly policies. Google has its famous nap pods that look like futuristic space travel machines with built-in sleep-inducing sounds, Buffer has installed a pro-napping culture that encourages workplace naps, and Zappos has nap rooms available 24/7, which are primarily used by overnight staff.
8. Elder Care: Assistance with Aging Parents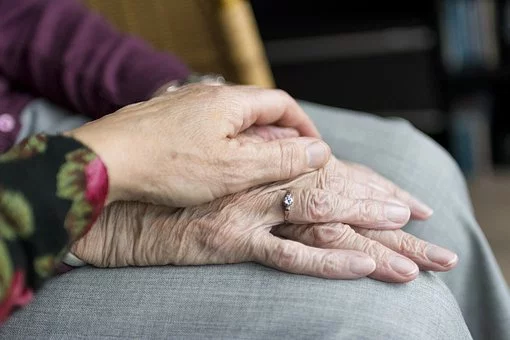 Child care used to be the hot topic of family-related assistance provided by employers but, with an aging population, elder care is becoming the new child care. Approximately one in five Americans has been responsible for the care of an aging parent, whether by taking care of their loved ones themselves or by being financially responsible for the cost of their care, which averages around $10,000 per person, per month for the average nursing home in the U.S. So much for that paycheck.
Companies like Showtime Networks and Prudential are offering elder care assistance to help employees find both the time and resources to care for their aging family members. Prudential offers one of the most comprehensive adult care benefits package, which includes 200 hours of free backup dependent care per employee while also matching 25 percent of pretax funds up to $4,000 that an employee puts into his or her reimbursement account for dependent care.
9. Required Time Off: Making Employees Take a Break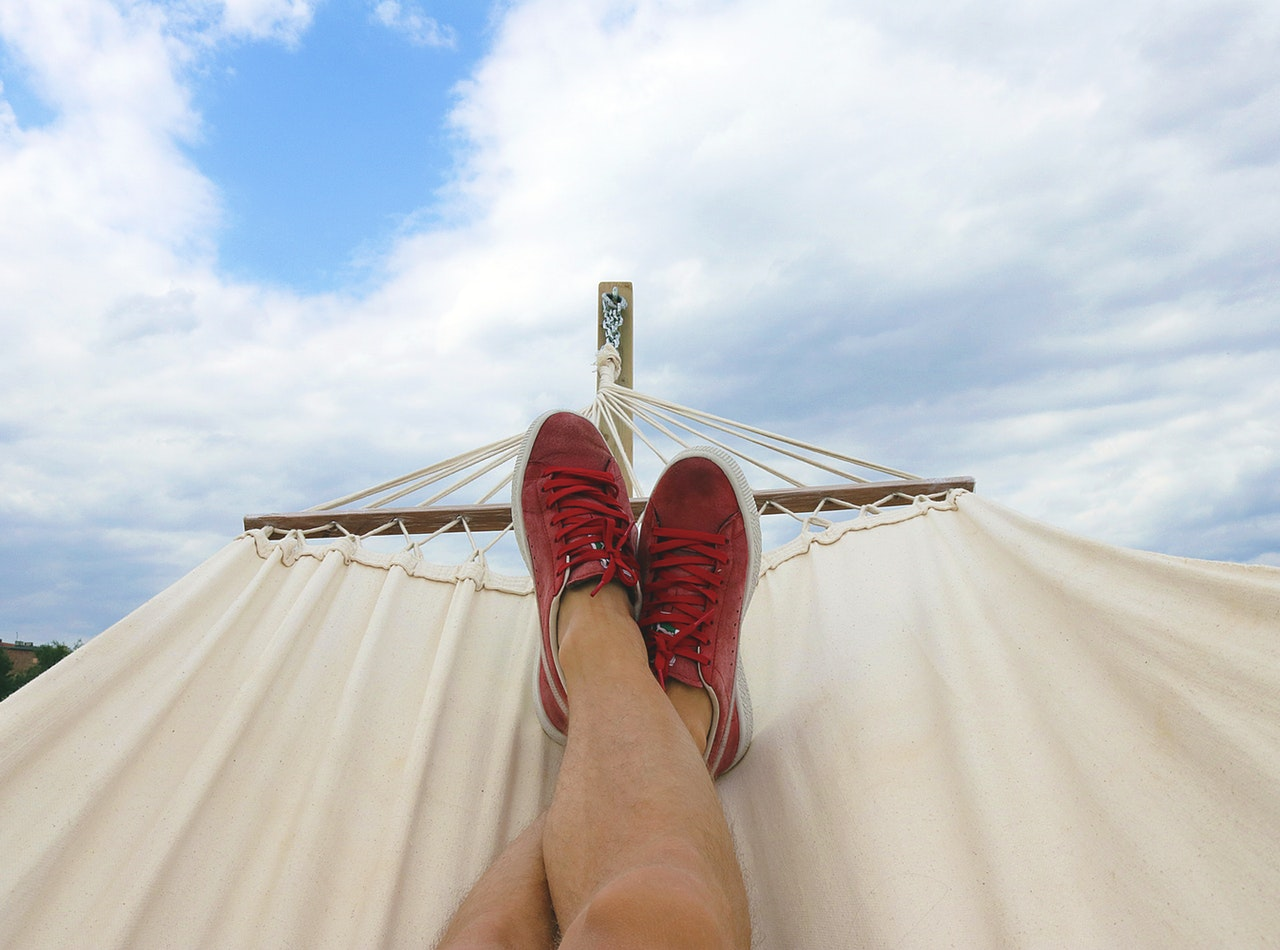 A staggering 50 percent of Americans don't use their vacation time because they fear using it will result in them losing their job. If half of the employees aren't using their vacation time, it doesn't matter how much they have. While some companies are offering "unlimited time off," the more innovative companies are starting to have policies that require employees use their vacation time. Why? It forces rest, making a happier, more productive workforce.
Unlimited time off was cool, but now that so many companies offer it and employees don't use it, companies are trying a new approach to paid time off (PTO) with required time off. One company on the frontlines is Adobe, which enforces required time off by shutting down the entire company for one week in December and one week in the summer. By shutting down the company, employees are forced to take time off and enjoy a vacation. Pretty nice.
10. Service Sabbatical: Doing Good on the Company's Dime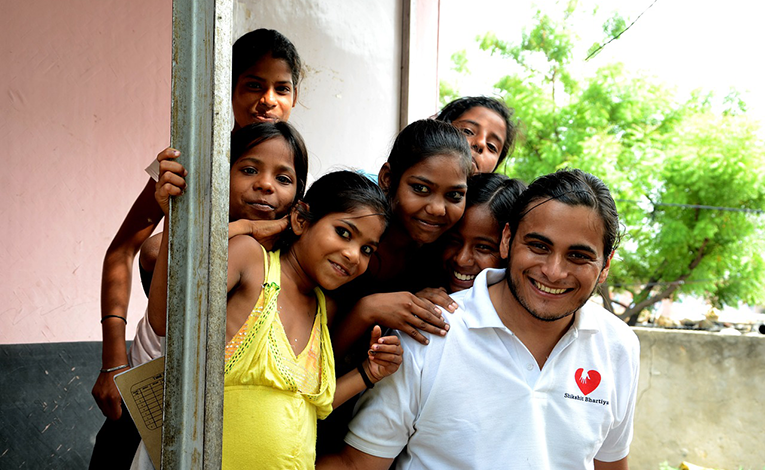 Most people have dreamed of packing their bags, taking a flight to a new land, and doing work that gives their life more meaning. Sabbaticals aren't a new concept but, these days there's a new type of sabbatical: the volunteer-focused sabbatical or service sabbatical. Before you scoff at this do-gooder trend, know that it pays off. Employees are getting the opportunity to take time off from work to volunteer for a month—or longer—without forgoing their paycheck or losing their job.
The percentage of companies offering sabbatical programs rose from 4 percent in 2011 to 17 percent in 2017. Approximately two-thirds of these programs are unpaid but reap massive personal rewards. Those offering volunteer-based sabbaticals include Pratt & Whitney, with one month off for a work-related volunteer position; Patagonia, with up to two months off to work for an environmental group of the employee's choice; and Timberland's service sabbatical that gives employees 12 to 24 weeks off for community service volunteer programs.
11. Pet Bereavement Time: Saying Goodbye to a Pet Without Using Sick Time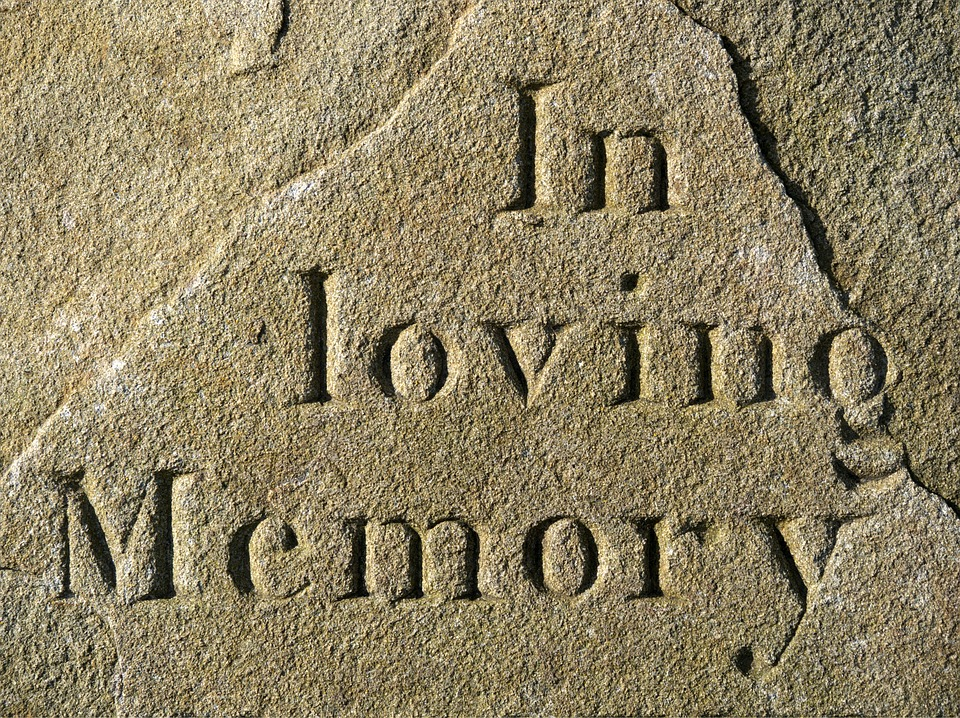 In an article published by the Animals & Society Institute, researchers found that the death of a pet can be as devastating as losing a significant other. Losing a pet can make you so sad you feel sick. But, with pet bereavement time, employees no longer need to feign an illness with fake coughs and silly excuses to take time off to mourn the death of a beloved pet. Companies are recognizing the emotional upheaval of pet death and are now offering bereavement time to heal.
Time off for the death of a pet may not be as long as that of a close family member, although every bit helps. For example, Kimpton Hotels & Restaurants in San Francisco offers three days of leave; Mars Inc. offers one day and the option to work flexible hours thereafter; and Trupanion, a Seattle-based pet insurance company, offers employees one day off. It's another one of those perks no one wants to have to use but is comforting for those who need it.
12. Farmers' Markets: Going Local Without Leaving the Office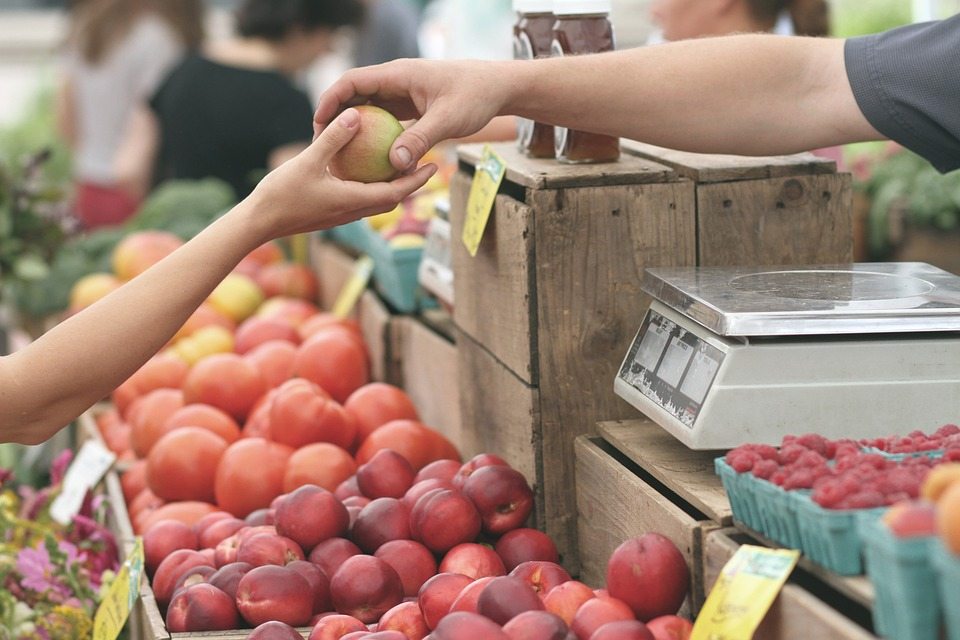 Forget packing another boring lunch or ordering greasy takeout again, and run down to the on-site farmers' market at work. That's right—as farmers' markets grow in popularity, some health-savvy and foodie-focused companies are hosting on-site farmers' markets so their employees can enjoy great food choices without having to leave the premises.
You're not going to find this employee perk plastered across every job posting, but it will start cropping up as companies catch on to the (no-cost) benefit it offers. For example, a study found that employees who eat five portions of fruit and vegetables four days a week perform 25 percent better on the job than those who do not. A couple of companies already reaping the benefits of this include Yahoo, AOL, Nicklaus Children's Health System and Progressive Insurance.
13. Weather-based Flextime: Power Down When the Sun's Up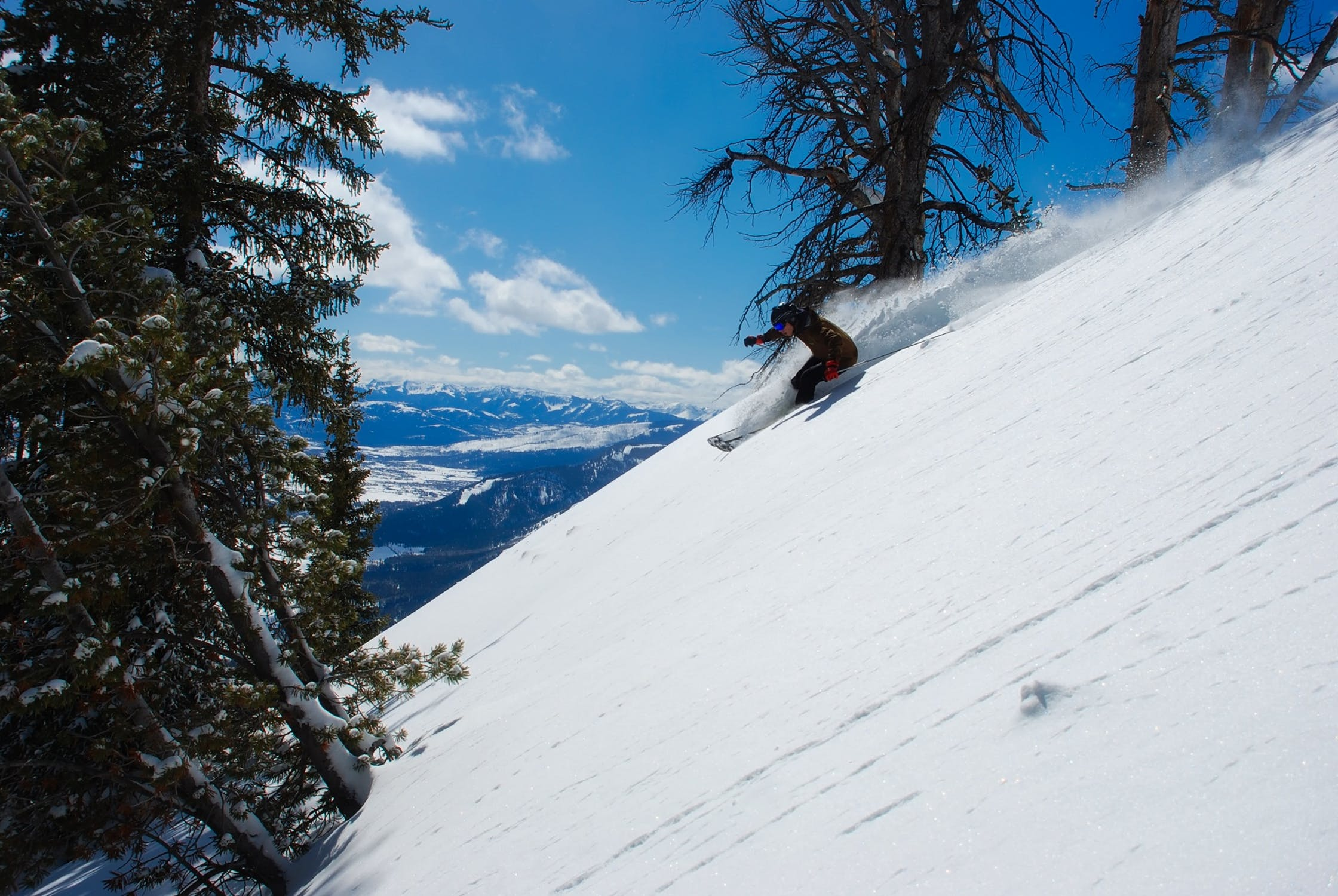 Picture that warm sunny day where you're stuck in the office, distracted by the fact that there's fresh powder on the ski slopes or clean sets of waves rolling in you want to surf. Those consumed by weather-driven sports or interests are all the more anxious to make use of a good weather day. To scratch this itch, some companies are offering weather-based flex time, which gives employees the opportunity to leave work early or take the day off when the perfect weather hits.
Sporting-related companies are those on the forefront of weather-based flextime. The good news is, the $60 billion sporting goods industry will no doubt be a standard-bearer of industries to come. It's no surprise that weather-based flex time leaders include Patagonia and REI, and with their example set, other big businesses are bound to follow—honoring a true work-life balance.
14. Wedding Leave: Time Off to Say 'I Do'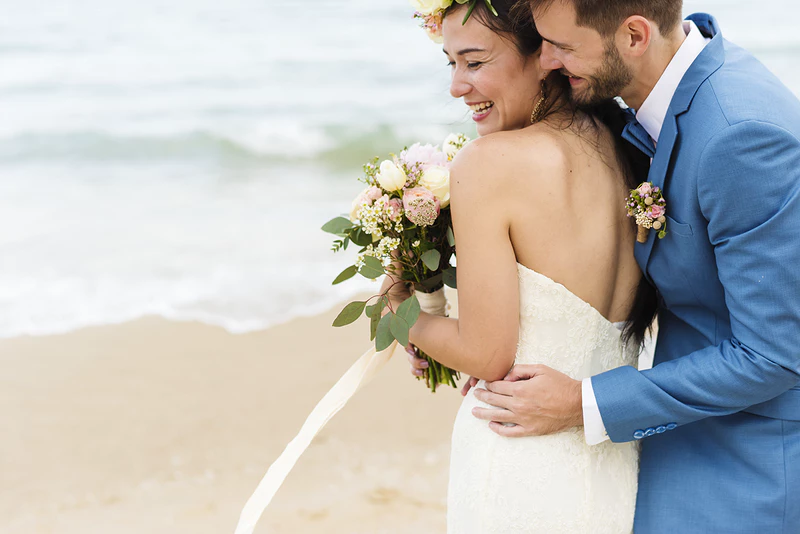 There are around 2.5 million weddings in the U.S. every year and now, instead of using vacation time to say your "I dos," companies are offering a new type of time off—wedding leave. Most employees would agree that the more time off available the better, and wedding leave is a generous little perk for those employees who aren't yet married. Think of it as your employer's wedding gift to you.
Companies are taking a few different approaches to wedding leave. Some offer a flat three days off while others offer "complete wedding arrangements" and still others—like Xerox and Goldman Sachs—offer a full week off for getting married or entering a domestic partnership. MTV offers employees another version of wedding leave, which gives employees up to two days off per year to use for their marriage or to spend with their partner.
15. Pet Health Insurance: Coverage for Your Whole Family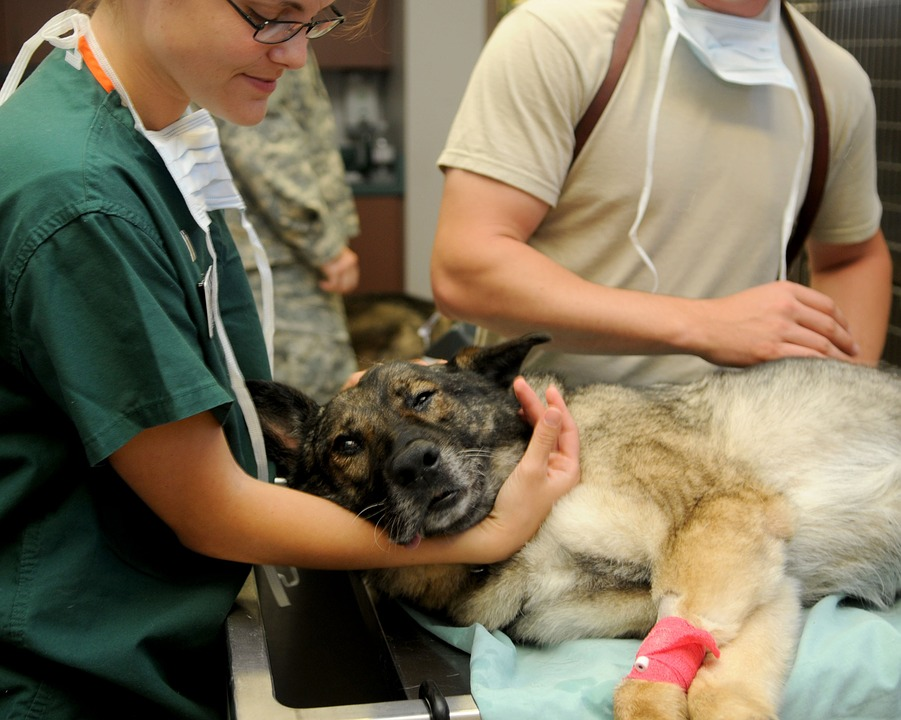 Health insurance is a big topic in the U.S. these days, which has expanded into pet insurance—a hot new employee perk. The number of people owning pets is increasing as people are choosing pets over children. Between 2000 and 2017, there was a 28 percent increase in dog ownership in the U.S., from 68 million to 89.7 million. That's a lot of pets that need care.
According to insurance company Willis Towers Watson, the number of companies offering pet insurance as an employee perk increased more than 134 percent between 2013 to 2017. The "good boy" examples of this? Scripps Health, for one, which offers health insurance to everyone in a household—pet inclusive. Its top-tier pet insurance allows employees to bring their pets to any veterinarian of their choice with coverage of every single possible expense. Other companies offering pet insurance include Zappos, Activision and Trupanion.
The Bottom Line
Companies that give more get more. Finding innovative employee perks is mutually beneficial for employers and employees, and smart companies are recognizing this. However, these perks are changing. Where once free coffee and PTO were seen as amazing bennies, they have now become baseline offerings in any work environment. Heck, even on-site game rooms, snacks and lunches have become almost commonplace. So, as we sail into 2019, let's hope that emerging perks like free beer, massages and required time off find their way onto the list of more company benefits. We'll all be better for it.
Ready to begin recruiting? Read our guide on how to write and post a job ad.