It takes more than cutting-edge talent and equipment for an engineering firm to succeed. They also must have an effective marketing strategy to attract prospective clients. Start with a well-designed engineering business card that looks great and has your key business information. To help, we curated some of the best examples from around the web for inspiration.
Here are 25 examples of engineering business cards to impress potential clients.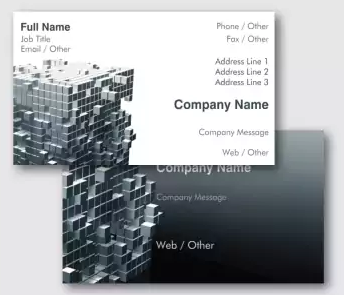 Engineering is a complicated concept and won't be easy to explain to clients, but strong visuals make it easier. This includes how business cards look and how well they represent your brand. Once you have your design, make sure your business cards come out sharp and clear by having them professionally printed with Vistaprint. Vistaprint is the business card provider of choice for small businesses, with its affordable price and great turnaround time. And if you still haven't finalized your business card design, you can easily choose from their over 10,000 templates or get help from one of their professional designers.
2. Dark Leather Finish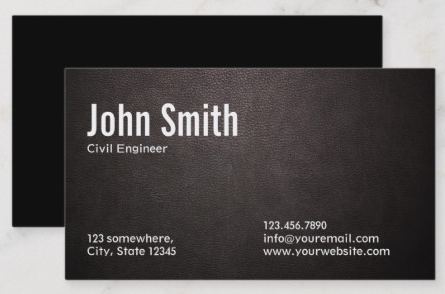 A dark leather finish gives your business card a professional and luxurious feel. Notice how it doesn't have an image and instead keeps the most important information in simple typeface. The overall visual impact is impressive and will ensure that you have a memorable brand.
3. Classy Firewood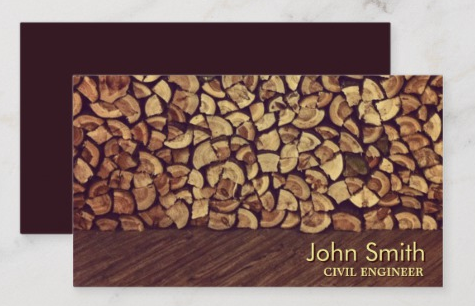 The background image may not be clearly associated with the engineering industry, but the chosen design offers a fresh change that will easily differentiate itself from the competition. The bold and creative concept makes for a very interesting conversation starter with clients.
4. Monochrome Image Background
This example is for audio engineers looking for an impressive business card design. Turning the full image background to monochrome in marketing materials ensures that the image doesn't overwhelm the text. Adding a masked text box behind the logo and the company name also helps in making the text clearly visible and stand out.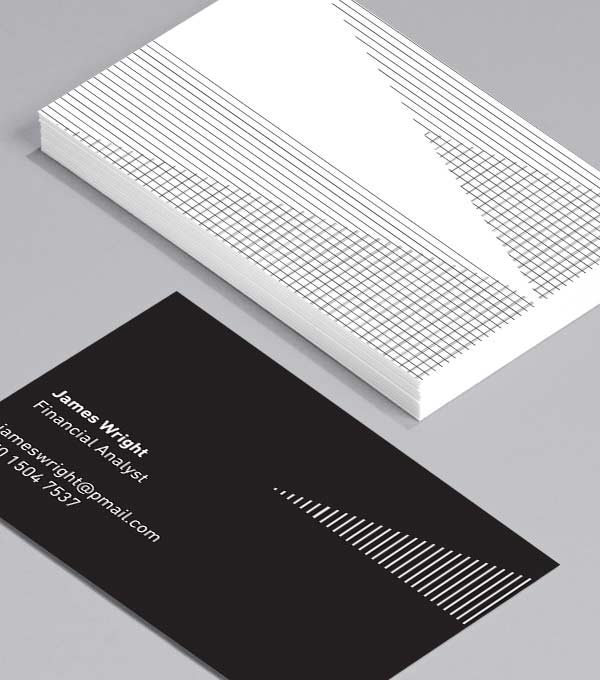 This example may not be labeled as an engineering business card, but the combinations of grids and lines can be associated with the accuracy required of engineering skills. Featuring these optical illusion designs on your business card is a good way to catch a client's attention and make your business more visible. You'll also want to use a variety of designs to feature, but working on a budget can sometimes limit your options.
Moo offers a money-back guarantee service with their Printfinity program. Print a different design in full color on every business card, fix a typo or request a design change at no extra cost. You can also choose from their wide variety of designs or upload your own and customize it using their online design tool. Sign up with Moo today and get started with your business card design for as low as $19.99.
6. Electrical Engineer
This cool and modern look was designed for electrical engineering business cards. The colorful square patterns resemble an electric circuit board. The clean blue angular frames give space to add company and personal information on the card.
7. Minimalist Corporate Engineering Design
This example uses a very simple layout. Thin lines are used for both the borders and text, creating a lot of negative space for a clean and pleasant overall design. The minimalist look shows restraint and professionalism that can be reflected in the business brand.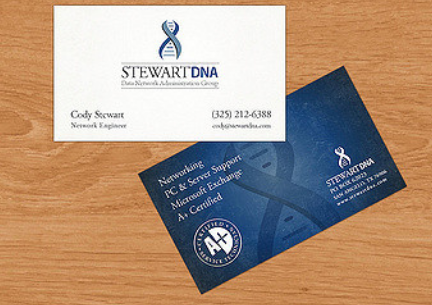 This example is for a network engineering business card. The helix design is the company logo, which is used as the anchor image for the business card design, with a silhouette in the background on one side and placed in the center on the other. This helps emphasize brand recognition.
9. Equalizer Bar Design
For a sound engineer, using an equalizer bar makes their business card immediately recognizable. Notice how the different background in this example creates different looks when the image is applied. The blue and yellow color theme is also a nice touch in setting the business card design apart from competitors.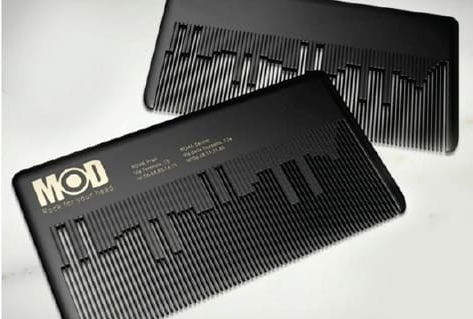 A three-dimensional design can add an interesting element to your business card. The unique look and texture establishes a better connection with clients each time they hold your card. This example can easily work for sound engineers or construction engineers, and you can create your own shapes and patterns to fit your specialization. Stand out from your competition with PSPrint and create premium business cards at discounted prices.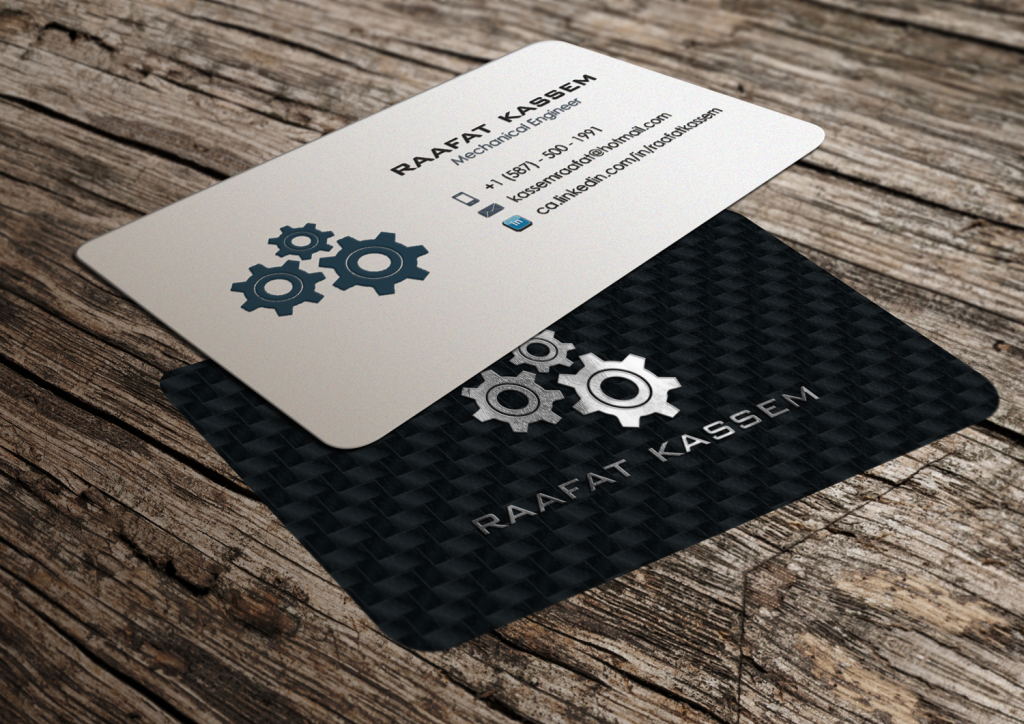 This is a business card example for mechanical engineers. The metallic cogs are set on a black and gray patterned background, giving it an elegant feel. The engineer's name is written right under the anchor image instead of the business name for a more personalized vibe. The back is simple, with a clean white background that makes business information easy to read.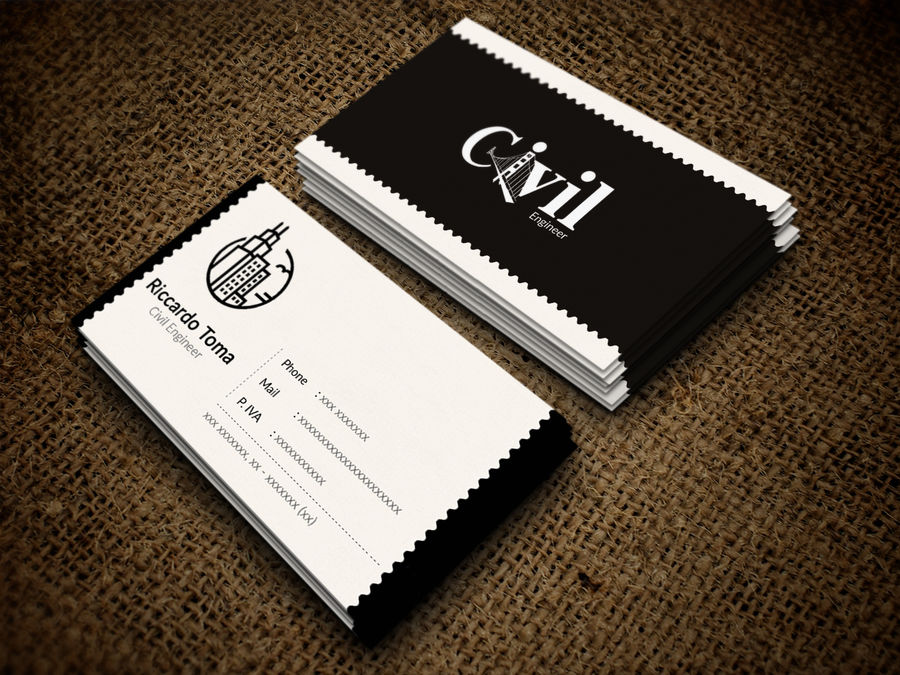 Grab attention by creating unique borders and frames. This example shows how a simple design element can elevate the look of your business card. The shear-patterned borders immediately add personality and style to otherwise plain white material.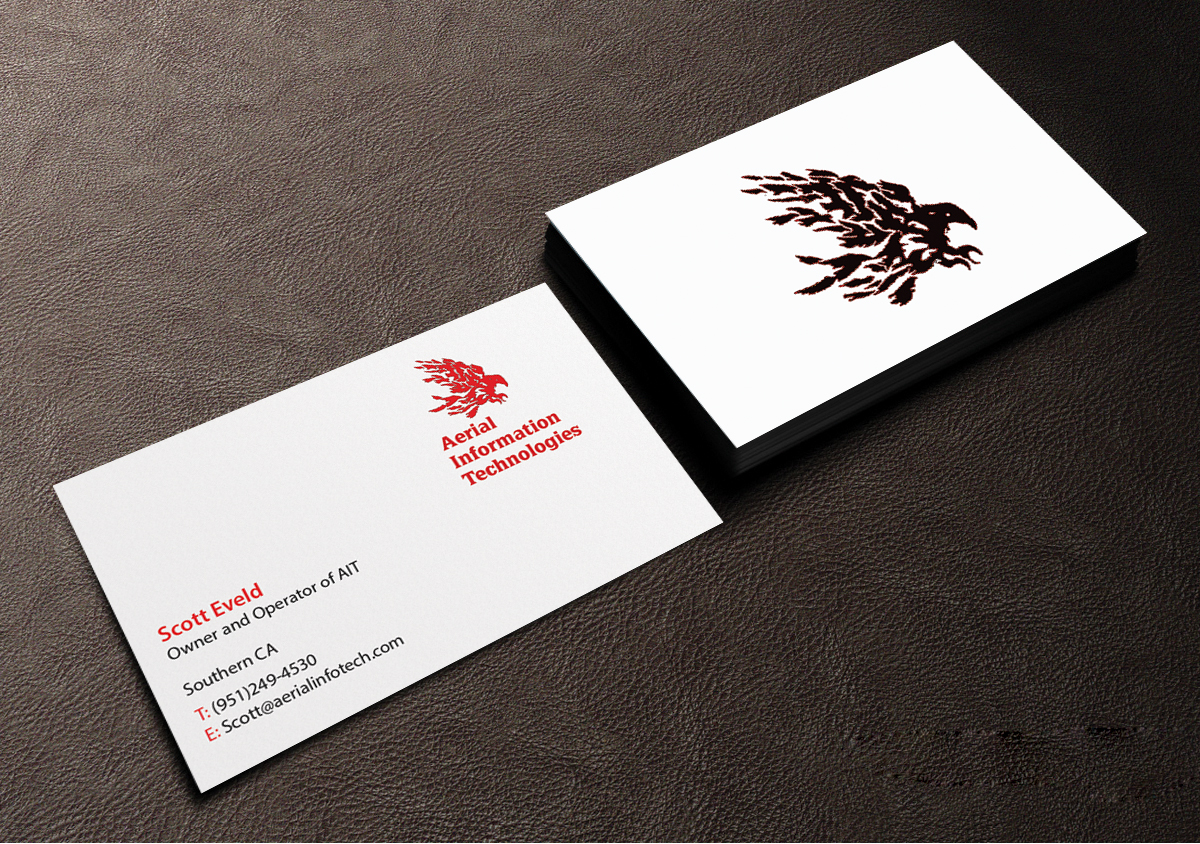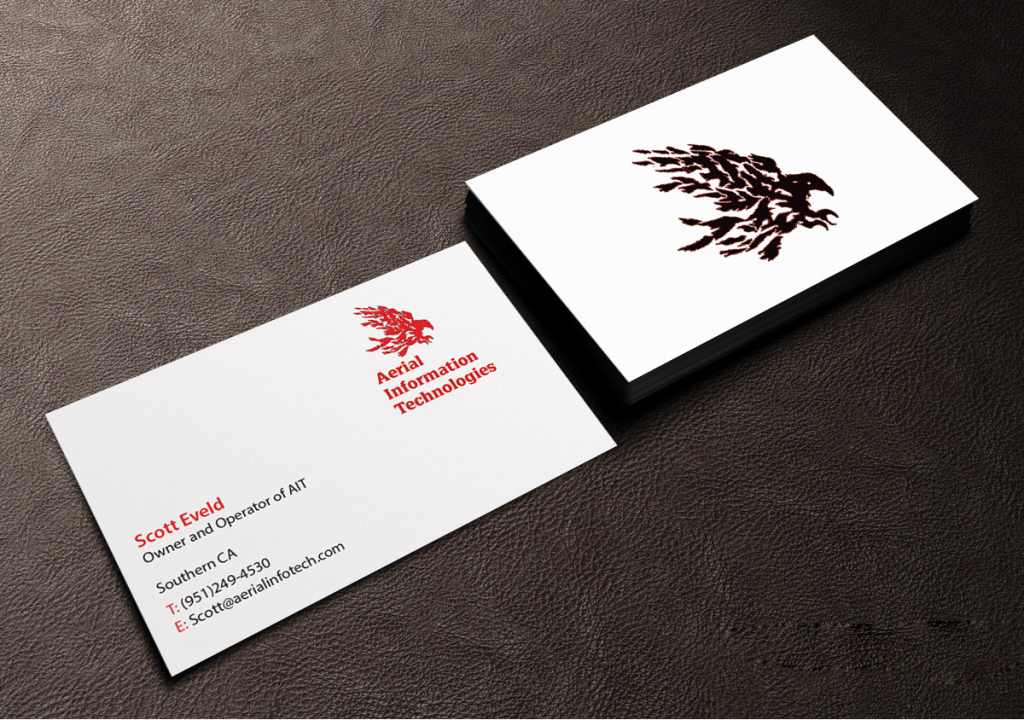 Even a simple white business card doesn't need much to stand out with the right design accents. Check out this example for a software engineering company. The plain white background makes use of the business logo and sharp colors for an impressive and memorable look. The repeated use of the logo helps emphasize the brand.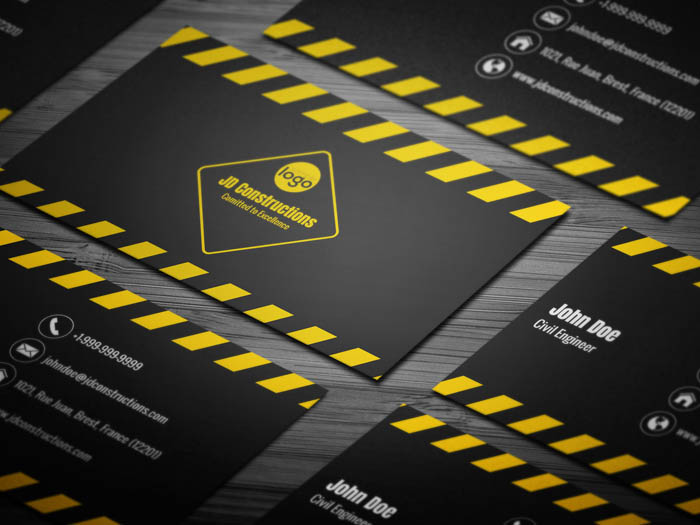 Construction companies also hire their own engineers and provide them with business cards to represent the firm. The black and yellow stripes are iconic and can work well for construction engineering business cards. As with any other, this design is meant to grab attention, so catching the eye of potential clients will be easy with this template.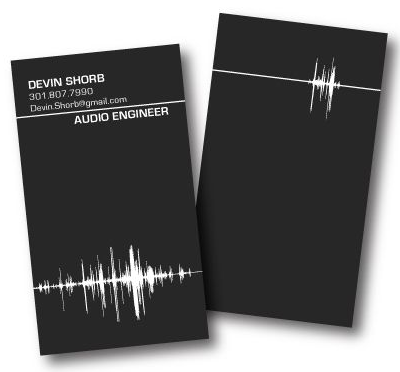 Another example for audio engineering business cards, but this time the design is that of a minimalist black approach. Note how the text and image are limited at the top and the bottom of the card while the choice of typeface keeps it clean. The sound wave image is also simple, leaving a lot of negative space in the layout.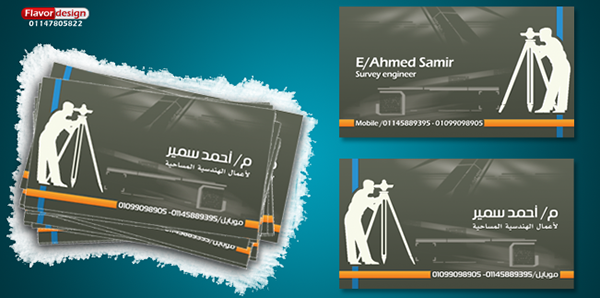 Survey engineers are not as popular as their counterparts but still play an important role. Their on-the-scene approach makes this example perfect for the job. The chalkboard background and the white silhouette explain the nature of the profession and the brand to the audience.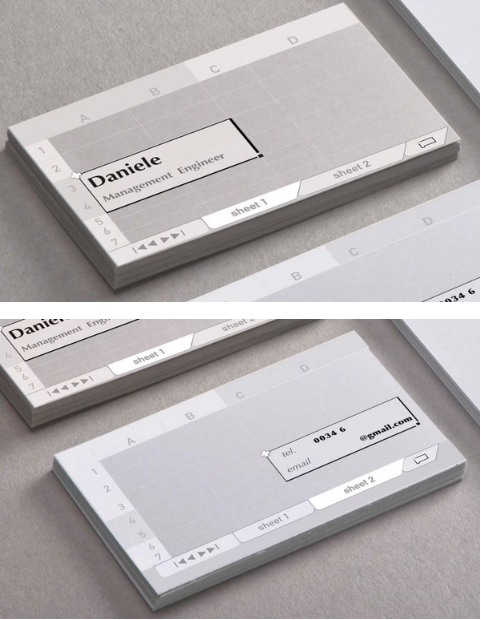 This branch of engineering combines the technical and administrative side of the industry, so the business card design is quite unique. The overall look of the card is similar to a spreadsheet, with cells being used to list business information. It's unique and creative, so it helps as a conversation starter between the owner and potential clients.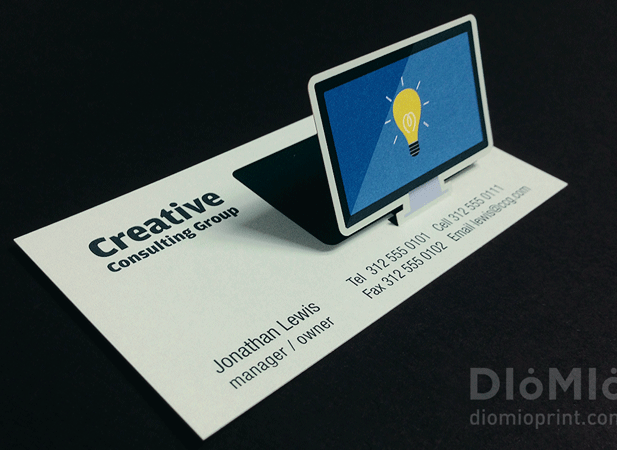 This cut-out business card is perfect for software and hardware computer engineers. The pop-up computer screen creates a unique anchor image to grab the attention of potential clients. When applying this to your own design, come up with a cut-out idea that's just the right size and represents the brand.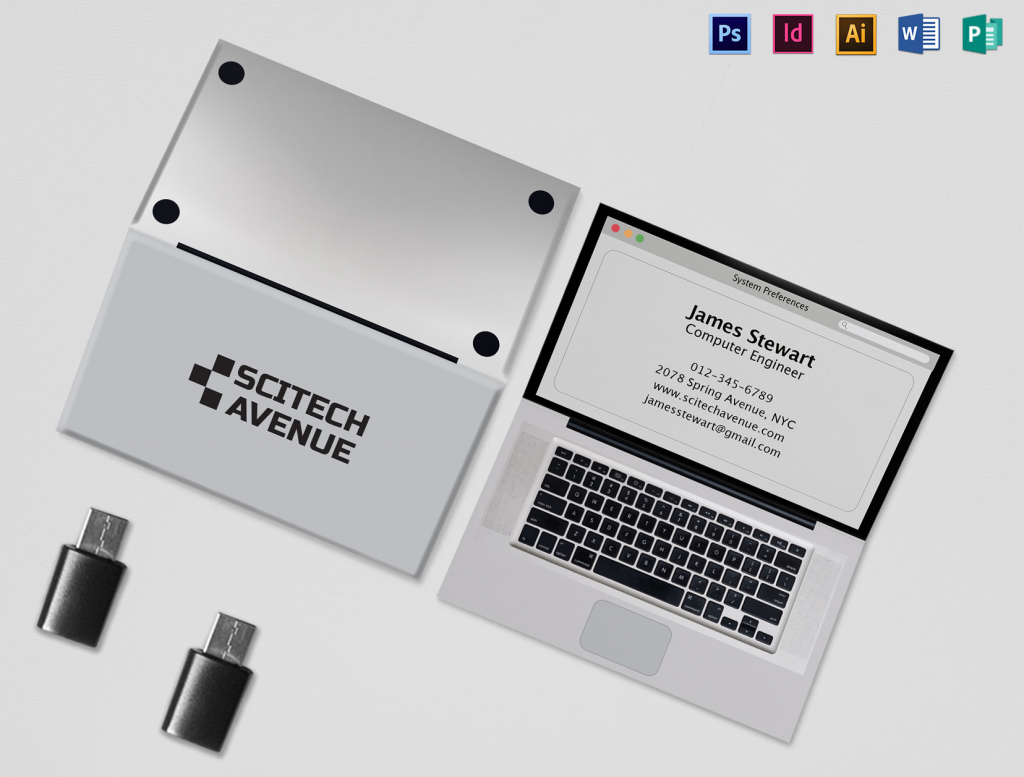 This is one way to reinvent a folded business card. Computer engineers can design one that looks like a laptop and have it folded to imitate the real thing. By doing so, potential clients can identify the nature of your business and your brand even from afar. Use the laptop screen portion to place your contact information for a complete effect.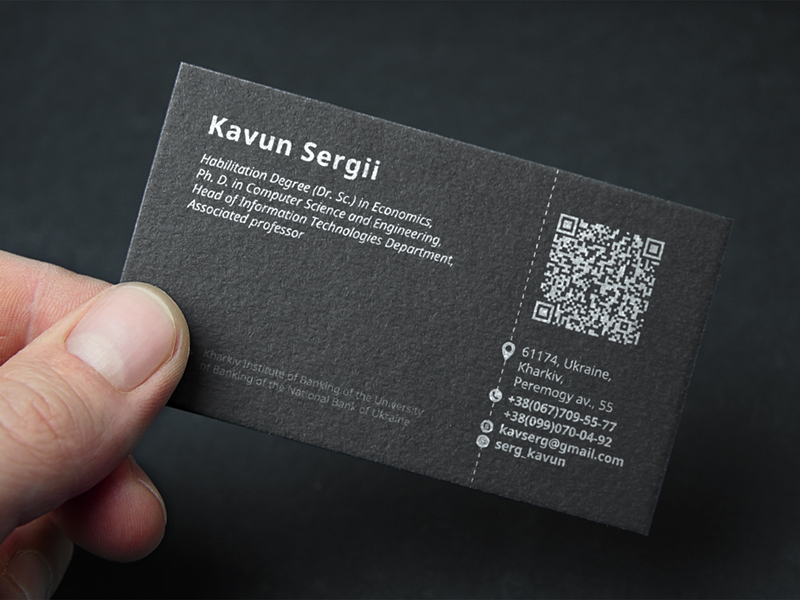 This black business card in matte finish looks impressive and very professional. The text is in white and is small, but still easy to read. It also includes a QR code that doesn't look out of place in the overall design.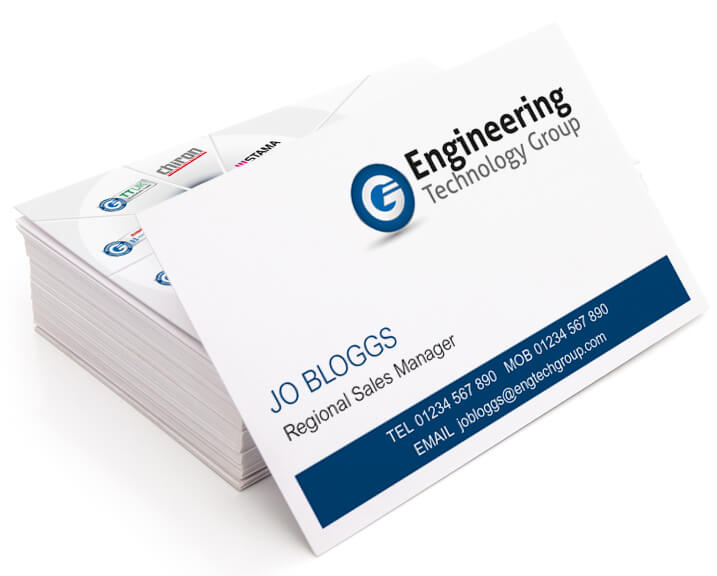 This is a simple blue and white business card for engineering firms. Although the layout is clean and simple, the use of color accents show enough personality to get noticed. Use your own brand color to replace the blue when you try this template.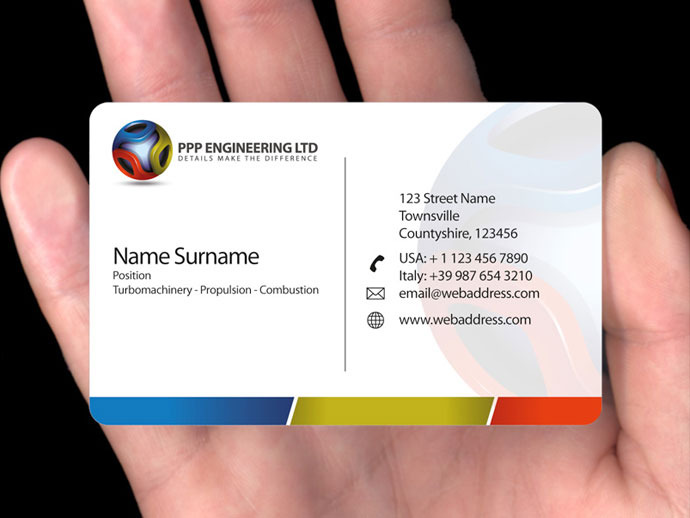 This full-color plastic business card almost reminds you of your credit card. It's sturdier than paper stock and can produce brighter colors for your brand. Notice how the logo in the example is also used as a silhouette background for a more interesting look.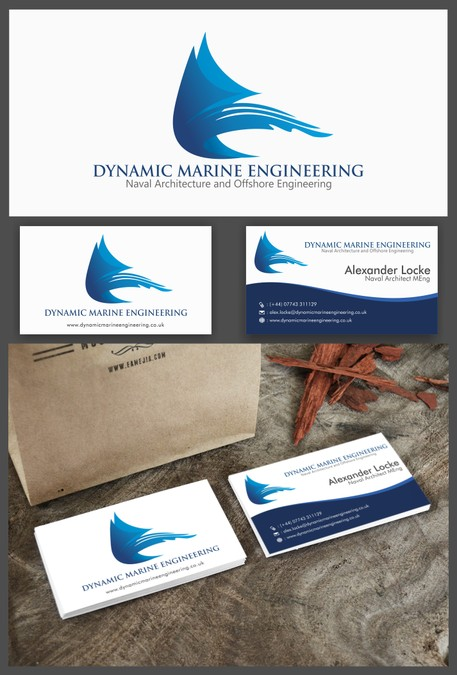 For marine engineering, we immediately think of water and waves, and this example makes use of a logo that resembles an ocean wave with its shape and color. The look is repeated across all elements, including the color theme and the wavy shape of the borders. It also makes use of a wide negative space to keep the business card clean and organized. Ideas like this and more can be found on 99Designs. Hire and collaborate with their diverse pool of freelance graphic designers to create customized business card designs for you, with pricing options suitable for any size of business. Try 99Design's money back guarantee service today.
24. Blue Cogs Design
This is another version of an engineer's business card where the image of cogs is used to emphasize the firm's brand. This time, the image is used both as a logo and as a background, with the colors matching instead of contrasting. The text is kept to one side to keep the layout clean.
25. Modern, Professional Engineer Business Card Template
This vertical engineer business card is bright and unique so it can easily stand out from its competitors. Deep shades of yellows and small black fonts are added to create contrast. The touch of a sepia-style background image is also an opportunity to show your client what your business is all about.
Bottom Line
Engineers spend most of their time completing projects, so it isn't surprising if they forget to upgrade their business cards. Check out our list of inspiring business card examples that firms can try to be more visible to potential clients. Then, to get started on your own, read our guide on the best business card providers.
Want to add to our list of engineering business cards? Share them with us in the comments.