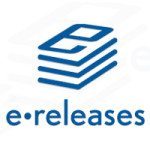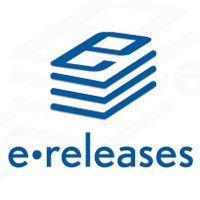 eReleases offers targeted distribution of press releases to Google News, global news sites, credentialed journalists, bloggers, websites, media influencers, social networks and wire services. We compiled eReleases reviews from around the web to determine what their customers think about the company. We also compared the most popular pricing options for small business owners. Ready to learn more? Visit eReleases.
Summary of eReleases Reviews
We scoured reviews online and found that eReleases has generally positive ratings. Here's what we found:
What eReleases does well:
Users who gave eReleases a positive review liked that the service was easy to use, making it a breeze to submit their press releases and target who the press release is sent to based on industry.
What eReleases does not do well:
Users who gave a negative review cited the additional charges required for certain features such as immediate distribution and extra target categories for the press releases.
Most Helpful Positive User Review
A user who left a positive review on Shopper Approved mentioned ease-of-use and a very helpful customer service rep. She also highlighted the chat option for customer support, saying the customer service representatives she talked to were very helpful and assisted her with very detailed answers all the way.
Most Helpful Negative User Review
There weren't a lot of negative reviews for eReleases, but one with a specific comment on Shopper Approved said they wished they were able to include more distribution target categories without any additional charges.
Other eReleases Reviews From Users Around the Web
Here are a few other resources for finding helpful eReleases reviews from customers. We rated the review sites on a scale from poor to excellent based on how trustworthy and useful the reviews seemed.
Review Website

Average Rating

Number of Reviews

Quality of Reviews

Shopper Approved

4.8 out of 5

235 reviews

Great

Press Release Distribution

4 out of 5

Staff Review

Good

*Average rating as of date article was written: June 6, 2017
How We Determined Quality of User Review Websites
Shopper Approved has a large amount of recent and verified reviews. Though most of the reviews are concise, there are quite a few that are more informative.
Press Release Distribution specifically reviews services like eReleases. The staff review also has a lot of details about the service offered by company.
eReleases Pricing
eReleases has three plans, with prices ranging from $299 to $499. This cost includes press release distribution only. If a business owner wants to avail of their writing services along with the distribution plan, that costs an additional $300.
Buzz Builder

Newsmaker

PR Pro

Price

$299

$399

$499

Wordcount

400

500

600

Target Categories

1

2

3

Writing

Additional $300
for 400 words


Additional $300
for 500 words


Additional $300
for 600 words


Distribution

PR Newswire Custom National Distribution

PR Newswire Custom National Distribution + Premium News Outlets

PR Newswire Custom National Distribution + Premium News Outlets + PRTrue List of Journalists

WireWatch
(monitoring service)

Guaranteed on 75+ media sites

Guaranteed on 100+ media sites

Guaranteed on 150+ media sites

Customer Service

Office hours for phone + live chat + inquiry forms
The word count stated in the chart accounts for the maximum number of words a press release is allowed to have. A business owner will need to write their own press release or hire someone independently to write it. Hiring eReleases to write the press release will cost an additional $300.
The maximum number of words the eReleases writer can write for a client will depend on which distribution plan the writing service is going to be added on to – a value that is equivalent to the maximum word count of each distribution plan.
eReleases has partnered with PR Newswire for their distribution, which opens up a press release to over 85,000 registered journalists, 100,000 opt-in journalists from various media outlets, as well as thousands of newspapers, websites and online databases. They also have a PRTrue List for the PR Pro plan with a more specialized list of journalists specific to your target industries.
eReleases also makes sure to ease the worries of business owners with WireWatch Report, showing exactly how the distribution was implemented and where exactly the client's press release has been posted to.
Best Pricing Option
Before proceeding with a subscription, make sure to have a live chat with one of their customer service representatives on the website. As of writing this article, eReleases offers discounts on their Newsmaker and PR Pro plans. These special discounts can save you up to $100 on the distribution plan, and another $100 for the writing service.
Discounts aside, the basic plan is a great starting point for small businesses. It can get your press release a great amount of exposure without costing too much. And though it may seem expensive to get one of their professional writers to write your press release, it may be better to hire a professional if you don't have experience writing press releases.
Compare eReleases Competitors
Not sure if eReleases is the right press release distribution service for your small business? Check out our press release service buyer's guide comparing three top providers.