As the technological world continues to launch new disruptors to the market, businesses are jumping in headfirst to ensure they stay ahead of their competition. This year, the fastest growing and most groundbreaking technology to hit the market is the chatbot.
These, often artificial intelligence-powered machines have been around for years; however, brands have recently learned how to use them effectively for various business purposes. The best part is, they're not just available to big corporations, as chatbot-building solutions make creating your own personal chatbot easier than ever. We asked chatbot tool company ChattyPeople, about how small business are using chatbots.
How Small Businesses Are Using Chatbots
To help you understand how you could benefit from having a chatbot, here are some examples of how small businesses are using them:
Automate Customer Support
One of the simplest ways small businesses are using chatbots is in their customer care processes. Chatbots can be integrated into account management software to act as the first point of contact to consumers, making brands available 24/7. This can give back time to your customer support team, allowing it to focus on other revenue-generating activities.
Streamline Sales
Aside from answering queries, chatbots can take orders from customers with simple and quick messaging commands. Instead of making a phone call or going on your website, you customer can simply type an order and send it to your bot. Your chatbot then takes your customer through the ordering process.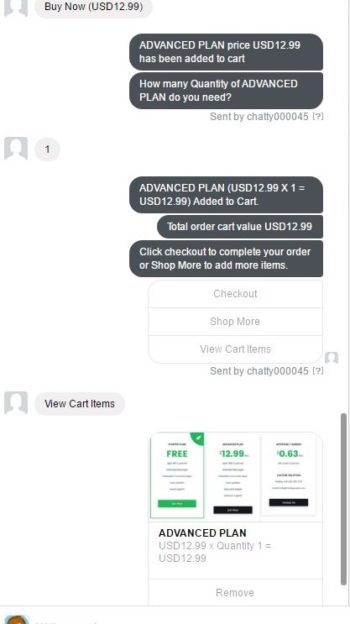 Influence Purchase Decisions
Imagine if you had enough time to give each customer with whom you interact your undivided attention? You'd probably have happier customers and increased sales. Well, you can with a chatbot. Chatbots can be used in a more interactive way, such as asking consumers about their shopping preferences to give them personalized advice. Simply put, you can make your chatbot a personal assistant to each and every one of your customers without it costing you more time or money.
Take Payments
None of the above would be as beneficial if your chatbot couldn't take payments directly from its messaging application. You can now create a chatbot that integrates with major payment solutions, allowing you to monetize your social media profiles and offering your customers a frictionless shopping experience.
Increase Engagement
By having a helpful and functional chatbot on your social media profiles, you'll notice higher engagement levels from your audience since they'll be more likely to head to your pages to make quick purchases and get answers to their queries.
Also, because your chatbot will gather data about each user, you'll communicate with them on a more personal level, allowing you to better tailor your sales and marketing processes in the future.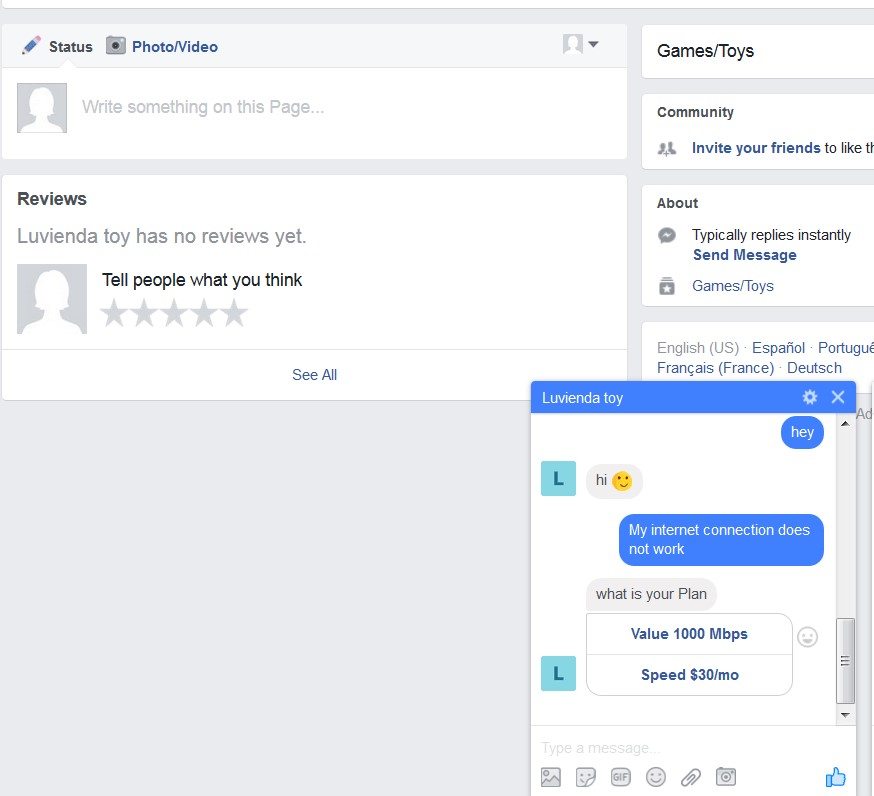 5 Examples of Small Businesses Using Chatbots Today
While the above are all valid points, the best way to find out if chatbots are really that valuable to small businesses and account management teams is to look at some case studies. Here are 5 examples of small businesses successfully using chatbots today:
1. The Edit
The vinyl record store, The Edit, sold approximately $1 million worth of records within eight months of opening, and experts put this down to its chatbot success. The process is simple. Users opt in for text messages where they receive album recommendations, they then reply with a "yes", "like", or "dislike" message. From there, the chatbot amends future recommendations.
If the user replies "yes", they automatically receive a link to the purchase page. The customer care team at The Edit can also send more personal messages to influence the user's purchase decision. This time last year, the company had already sold more than 50,000 albums through its chatbot.
2. Buoy
It's no secret that we often turn to Google for health advice. Despite it being helpful for some, it can also be a dangerous and misleading way to treat symptoms. With that in mind, Andre Le and Eddie Reyes launched Buoy, a digital health chatbot that works as a health-related search engine that offers compassionate advice.
Buoy asks specific questions to each user in order to narrow down the potential list of results and offer more accurate treatment options. The chatbot sources its information from more than 18,000 clinical papers, spanning over 1,700 conditions.
3. HelloVote
The not-for-profit organization, Fight for the Future, has launched its own chatbot called HelloVote to reduce the amount of money spent on campaigns trying to encourage people to register to vote. The chatbot works via text message and Facebook Messenger and targets people who are most likely to be active on smartphones.
Users just have to answer a few quick questions regarding their name, address, age, citizenship, and this information is added to the person's state voter registration database. Covering 50 states, HelloVote keeps voter information up-to-date, encourages people to vote, and cuts out the usual paper trail involved with registering.
4. Next Insurance
Another example of a small business using a chatbot in its business processes is California-based startup Next Insurance. Available on Facebook Messenger, the chatbot provides tailored insurance policies to small businesses via social media, allowing them to see quotes and make purchases.
5. Tune
Tune, a small marketing technology company based in Seattle has also jumped on the chatbot bandwagon with its TuneBot. Powered by Slack, TuneBot helps marketers interpret data quickly and easily. Members of the Tune Multiverse platform can ask questions on Slack regarding their return on investment, sales, campaign analytics, and more, and data is then sent to them via chat in the form of charts, graphs, and reports.
The idea behind TuneBot is to make gathering data easy, even for those who have little to no experience in data management and analytics. The chatbot can answer complex questions regarding revenue per impressions and much more.
How to Create a Chatbot for Your Small Business
Thanks to chatbot-building solutions like Chattypeople, building a chatbot with AI and natural language processing (NLP) is much easier. The platform allows you to create custom solutions for your business in a matter of minutes without any coding knowledge whatsoever. Chattypeople is perfect for businesses big and small and can help you:
Automate interactions with your employees, partners, and customers
Monetize your social media profiles
Push personalized offers and promotions, on demand
Gather data relevant to every individual that uses your chatbot
Bottom Line
With more and more brands implementing chatbots into their business processes, it's important that you engage now with this growing trend. Use the examples mentioned above to learn about who would benefit most from using your chatbot and then implement one that will add value to your organization.