Facebook Advertising can seem like a dream come true. The ability to reach specific audiences like "Pet shop owners who love baseball" or "Newlyweds browsing for Condos in your zip code" makes it a must-use tool for niche businesses. But what happens when things go wrong?
Like any advertising channel, Facebook gives you the chance to earn a killing, or throw your entire marketing budget down the drain. Here's 3 small business owners and marketing experts sharing their Facebook horror stories. Let's hope we can learn from these mistakes!
Before we dive into the details on this topic, we also suggest you check out Microsoft Advertising, a cost effective way to advertise your business online. Visit Microsoft Advertising to learn more.
Mistake #1: Not Getting in the Facebook "Mindset"
Arsineh Ghazarian, Zveil.com
"When we initially tried FB advertising we noticed we were not getting the traffic or boost in sales we had hoped, relative to the same spend on Google ads. We learned that FB is a great resource for increasing brand awareness but not necessarily for increasing traffic/sales.
"Customers browsing FB are not in the same purchasing mindset that they are in when they are actively searching for products on Google. Knowing this difference has helped us reposition ads on FB and shift our expectations."
When somebody searches "Wedding Veils" on Google, you know one thing for sure: They're interested in wedding veils.
On Facebook, you have to make an educated guess: You can show your ad specifically to young women who were engaged in the last 6 months. But even then, you're taking a shot in the dark that they still need a veil AND are interested in buying one in this very moment.
The Solution?
Arsineh changed her ads to focus more on brand awareness vs. specific calls to action. Rather than share a coupon for Valentine's day, for example, she would share a more attention-grabbing article about what her business does.
BEFORE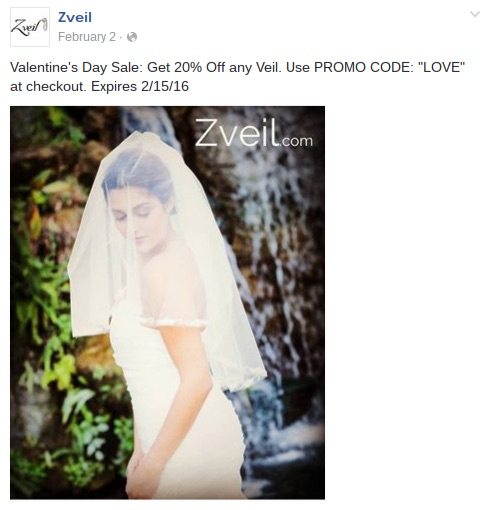 AFTER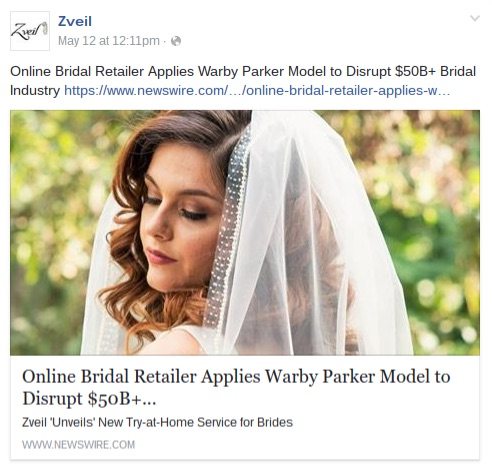 Mistake #2: Focusing on "Likes" over Loyalty
Jason Parks, The Media Captain
"We have had many clients invest their hard earned dollars into page likes during the early stages of Facebook advertising. There was no real strategy behind this move other than to show off the number of followers on this specific social channel.
Fast forward 3-4 years and people who like your page won't even see your post unless you boost it or pay for it to be seen. We have had to completely refocus some of our clients Facebook efforts."
This issue, known as the "Filtered Feed problem" or "Reachpocalypse" has been a big detriment to businesses trying to reach their fans organically. Unless you pay to boost your status, very few people see it in their newsfeed.
In 2012, around 16% of your fans would see it. This lowered to 7% by 2014, and is now as low as 2% according to the most recent studies.
The Solution?
According to Jason, businesses should avoid boosting likes 'for the sake of boosting likes.' This includes contests & giveaways, where people are "liking" your page out of a one-time interest.
Instead, use Facebook marketing and targeting tools to find followers who will "truly value your content and brand." You might also consider driving traffic to your website, instead of your Facebook page, and forgetting about your "Like" count altogether.
Mistake #3: Forgetting to Track, Track, Track!
Lisa Giosi, Active Web Group
"We can recall one instance when a client of ours decided to boost a Facebook post on their own. The post looked fine and it featured an approachable offer, there was only one issue – they didn't track the post properly…
Instead of tracking the post as its own entity, they shared the post's campaign name that we had coincidentally used on the same day for a general post of the same product. Due to the unlikely circumstances, we couldn't distinguish for sure which post was creating web traffic or conversions."
Facebook automatically tells you how many people clicked your ad, and how much you paid per click. Most businesses, however, need take this further and figure out how many sales resulted from the ad.
This is the only way to determine your ROI from the Facebook ad, which, in turn, tells you how much to budget for Facebook.
The Solution?
If you haven't already, you can setup a "conversion pixel" through Facebook that tells you when a customer converts from your ad. This is possible by adding a piece of code on your checkout page. (Read more here.)
BONUS: Don't Use Your Cat Picture
Max Robinson, Guardian Removals Edinburgh
"We've known the importance of online advertising for attracting customers for a while, but we'd always relied on Google Adwords to build our online presence. So when we realized that Facebook advertising could be just as effective, we thought we'd give it a shot.
"Instead of requesting the assistance of a digital marketing professional, we decided to set the Facebook advertising up on our own. After noticing that our adverts hadn't had any engagement for 2 weeks, we decided to reassess the adverts that we were running, which is when we realized that instead of using a picture of our logo for the advert, we'd been using a picture of my cat! We quickly rectified the situation and noticed an immediate improvement in the engagement that our adverts were receiving.
"Presumably Facebook users didn't trust my cat to do the job for them!"
The Bottom Line
When used correctly, Facebook advertising can pay off tremendously. Like any marketing campaign, however, it takes careful planning, tracking and optimizing. To learn more about setting up Facebook ad campaigns, check out Facebook Advertising: A How to Guide for Small Businesses.
Want a free listing that will boost your visibility in local searches? Click here to get your free listing at YP.com today.