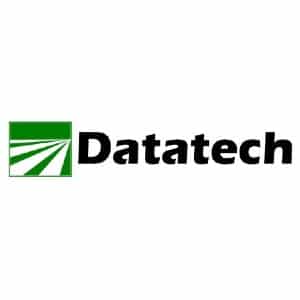 What We Recommend The Farmer's Office For
The Farmer's Office is a good choice for farmers and ranch managers who want to manage ranch, crop, and overhead expenses in a single platform. If you want to know which crop or livestock are profitable, its advanced cost accounting features are of great help. With The Farmer's Office, you can assign income and expenses to specific cost centers or enterprises, giving you detailed reports on your yields and profitability.
The Farmer's Office Is Especially Good For
Farmers/ranchers managing land for others: The Farmer's Office has an integrated farm management billing system that allows you to bill farm owners for services like harvesting, water delivery, and pest control. While The Farmer's Office can be used by farm owners, its exceptional billing and cost allocation systems earned it a spot on our best farm accounting software for farmers that are managing land for others.
Farm managers with many employees: The program has an integrated payroll system that can handle high-volume agricultural payroll transactions.
Farmers that need to issue invoices: If you need to bill customers for crops or services like hauling or harvesting, the accounts receivable (A/R) module lets you issue and track invoices.
The Farmer's Office Is Not a Good Fit For
Farmers who want to do bookkeeping from anywhere: The Farmer's Office doesn't have a mobile accounting application like QuickBooks Online.
Farmers with no background in Ag accounting: While The Farmer's Office is fairly easy to use, you need to have a certain degree of knowledge about basic Ag bookkeeping to benefit from the software fully. For farmers with no bookkeeping experience, you can consider an easier-to-use software like EasyFarm.
Farmers needing upfront pricing: The Farmer's Office doesn't disclose its prices like FarmBooks. This may suggest that it's on the expensive side and can be an issue for farmers on a tight budget.
Are you looking for something different? If you need basic bookkeeping more than farm-specific accounting features, check out our guide to the best small business accounting software.
The Farmer's Office Pros and Cons
PROS

CONS

Specifically designed for farm operations
No cloud-based version
Powerful cost accounting features
No upfront pricing
Chemical inventory and pesticide application reporting system
Unable to import bank account transactions
Includes ag payroll
Requires basic bookkeeping knowledge to use its extensive features
The Farmer's Office Pricing
While prices are not directly provided, The Farmer's Office is available in Standard and Enterprise editions. The Farmer's Office is a comprehensive farm management suite, so Datatech needs to understand exactly what features you need to provide a customized quote. You can request a free evaluation copy before buying.
The Farmer's Office Features
The Farmer's Office is a fully integrated software with extensive features designed to meet the special accounting needs of farmers. The program combines cost accounting, invoicing, payroll, inventory, and bookkeeping in a single platform. The list of features below is just a partial list of The Farmer's Office's features.
Cost Accounting
The program can be used to track all farm operations' income and expenses, including expenses related to payrolls, vendors, deposits, and pesticide usage. Expenses can be grouped by crop year, independent of the calendar or fiscal year. To track your numbers better, you can create cost centers and generate cost accounting reports:
Crop cost centers: Create a cost center for each crop, helping you track costs efficiently for each crop you grow.
Equipment cost centers: Track equipment usage and total costs. Create a per-hour rate and allocate equipment costs to other cost centers like crops.
Cost accounting reports: Cost accounting reports include crop reports (profit or loss by cost center), comparison crop reports (prior year to current year), comparison crop reports (current year to budget), monthly crop reports, consolidated crop reports, and expenses reports.
Accounts Payable (A/P)
The system lets you easily manage and track unsettled expenses, such as accrued interest and loan payments. With The Farmer's Office, you can enter bills as they are received, create recurring invoices, and view complete histories of checks and invoices for your vendors. Components of the A/P module include the following:
Checkbook writing: The checkbook register provides a single platform to enter vendor checks, deposits, transfers, service charges, miscellaneous debits, and voided checks.
Vendor file: Track vendor information, including their names, addresses, phone numbers, default terms information, default general ledger account, and 1099 information. This is especially helpful for regular suppliers.
A/P invoicing: Enter bills as they are received. These bills can then be paid based on a fixed due date or using standard terms. You can also create recurring invoices.
Bank reconciliation: The Farmer's Office can reconcile bank statements and checkbook information automatically to ensure an accurate account balance.
A/R
While most farmers don't need this feature, The Farmer's Office has an A/R add-on module to issue invoices and track billings. You can create detailed billing statements, track outstanding invoices and sales tax, enter payment received, and print invoices, statements, and reports. Forms and reports include customer lists, mailing labels, year-to-date sales reports, invoice lists, cash receipts journals, sales journals, A/R reports, sales reports by territory, customer account inquiries, and customer invoices.
Crop Budgeting
The Farmer's Office lets you create and use budgets for each cost center that you created. You will find this extremely helpful not only in tracking expenses but also in applying for agricultural loans. You can use the budgets to present to lenders. It has a strong budgeting tool that allows you to enter budgets with as many details as needed.
Ag Payroll
The system has customized payroll features for agricultural employees with wages reported on Form 943. For instance, when creating paychecks, you can charge each line to different crops or even add hourly rates. Farm managers or employers can also set up standard pay rates based on the crop or job entered. Some of its payroll highlights are listed below:
Employee files: Maintain a record of all employees, including their information like addresses, pay rates, marital status, and dependents.
Deductions: The Farmer's Office processes deductions for federal and state taxes automatically, depending on the employee's tax status.
Employee history: The records on employee information are stored indefinitely within the database, making it easier to print earnings reports for government agencies.
Payroll entries: You can input data on payroll information directly from daily crew sheets. These can also be done automatically, eliminating the need for manual data entry for repeating entries.
Payroll Reports
Payroll journal: The payroll journal is used to maintain a record of all expenses related to payroll, including information on gross wages and deductions. It can also calculate state unemployment, federal unemployment, employer FICA taxes, and worker's compensation insurance.
Tax deposits: The Farmer's Office computes payroll taxes due for federal and state taxes automatically.
Workers' compensation reports: These reports help you segregate rates paid for workers' compensation insurance, depending on the crop. These rates can then be used to calculate your workers' compensation liability.
Pesticide Application Reporting
This feature gives you all the tools and forms you need to report all pesticide application activities, including information about your sites, chemicals, and applications. Features of the pesticide reporting include the ability to print a Notice of Intent as well as a Monthly Pesticide Use Report. You can also enter chemical purchases to add to your inventory.
Customer Service and Ease of Use
While The Farmer's Office is a full-featured application, it offers an intuitive, modern user interface that is easy to navigate. Its core feature, cost accounting, uses a one-time data entry approach on payroll checks, vendor checks, deposits, and pesticide usage. It has a streamlined layout, with the main menu arranged according to the main functions of the program, allowing you to find what you need quickly. Other handy features, such as an online help file, wizard guides, and a calendar popup, make data entry easy.
The Farmer's Office comes with a 90-day warranty, including software updates and enhancement and unlimited toll-free support. After the initial 90-day warranty, you need to pay an annual Software Support Contract fee.
The Farmer's Office Alternatives
| | | |
| --- | --- | --- |
| Best for: Farmers needing mobile bookkeeping | Best for: Farmers with no bookkeeping experience | Best for: Farmers needing affordable upfront pricing |
| Software from: $25 per month | Software from: $509 | Software from: $395 per farm |
Bottom Line
If you need farm-specific accounting software with the most comprehensive cost accounting features, we strongly recommend The Farmer's Office. Many of its features are purposely designed for farm operations, including equipment costing and crop budgeting. It also has chemical inventory and pesticide application reporting systems, which are extremely helpful to avoid over-application of pesticides and help with regulatory compliance.
Request an evaluation copy of The Farmer's Office today to see if it's a good fit for you.