The Farmer's Office by Datatech Review: Features, Pricing & Alternatives 2023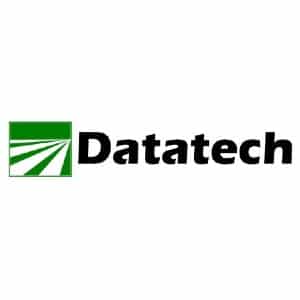 Pros
Includes cost accounting to address the unique needs of farmers
Can set up multiple companies on one computer or network
Includes chemical inventory and pesticide application reporting features
Includes ag payroll
Can track fixed assets
Cons
Pricing isn't disclosed publicly
Can't track personal income and expenses
Unable to connect bank accounts and import bank account transactions
A bit expensive compared to other similar software
No mobile accounting app
Farm managers with many employees: The program has an integrated payroll system that can handle high-volume agricultural payroll transactions.
Farmers who need cost accounting features: The Farmer's Office has detailed cost accounting features so that you can track your farm funds and expenses. This makes The Farmer's Office one of our top-recommended farm accounting software.
Farmers and ranchers who manage land for others: The Farmer's Office has an integrated farm management billing system that allows you to bill farm owners for services like harvesting, water delivery, and pest control.
Farmers who need to track pesticide activities: A unique feature of The Farmer's Office is its pesticide application reporting module that is used to track chemicals, sites, and pesticide-related activities.
---
Farmers who want a cloud-based accounting program: The Farmer's Office is a desktop-based accounting software program that must be installed on a local computer or network. If you want to have access to your data from anywhere at any time, a cloud-based program like QuickBooks Online is an ideal option and is one of our leading farm accounting software and our overall best small business accounting software.
Farmers who mix personal and farm funds: The Farmer's Office can't track personal funds. EasyFarm allows you to manage and track both personal and farm-related funds and expenses using the same bank account.
Small-scale farmers looking for a free solution for tracking income and expenses: The Farmer's Office doesn't disclose its prices to the public, which means that it might be expensive. Farmers looking for a free solution for tracking income and expenses should consider Wave.
---
Are you looking for something different? If you think your farm business can benefit from general-purpose accounting software, check out our guide to the best small business accounting software.
The Farmer's Office Deciding Factors
Supported Users

Farmers and ranch managers that need cost accounting and payroll management features

Pricing

Available upon request

Free Evaluation

Offers an evaluation copy that you can try for free for 30 days

Standout Features

Includes advanced cost accounting features to track farm-related expenses
Has a crop budgeting module that enables you to track costs and apply for loans
Comes with a unique pesticide application reporting module to monitor pesticide activities
Manages fixed assets, equipment maintenance, and chemical inventory

Customer Support

Phone and email support, training videos, and support blogs
The Farmer's Office Notable New Features for 2023
Additional Employee Import Features: The Employee Import tool, which was originally designed to import employees from the ADS data collection platform into Datatech, has improved with some new enhancements through its integration with Ganaz, Inc, an agricultural workflow management platform. You can now import and manage direct deposit/pay card information, health insurance pre-enrollment/decline information, and rehire records for employees with prior employment history.
The Farmer's Office Alternatives
| | | |
| --- | --- | --- |
| | | |
| Best for: Farmers who prefer a cloud-based accounting program | Best for: Farmers who want to track personal funds intermingled with farm funds | Best for: Small-scale farmers looking to track income and expenses for free |
| Cost: $30 to $200 per month | Cost: From $650 (one-time) | Cost: Free |
| | | |
Prices aren't directly provided on the Datatech website, but The Farmer's Office is available in three editions: Small Farm, Standard, and Enterprise. The software is sold as a license to be used on a single computer or network. If you want to install it on another computer in the same office, you need to purchase a secondary site license, which is 25% of the price of the original license. You may contact Datatech to request more pricing information or obtain a customized quote.
We believe it's one of the most expensive farm accounting platforms because prices aren't publicly disclosed and it has advanced cost accounting features compared to similar software.
The Farmer's Office vs Competitors
We compared The Farmer's Office with QuickBooks Online and EasyFarm using our internal scoring rubric, and here are the results:
The Farmer's Office vs Competitors FSB Case Study
Touch the graph above to interact Click on the graphs above to interact
The Farmer's Office Prices available upon request

QuickBooks Online Starting at $30 per month

EasyFarm From $650 (one-time fee)
The Farmer's Office trails behind QuickBooks Online but beats EasyFarm in terms of accounting features due to its ability to create cost accounting reports. However, EasyFarm stands out in the farm features category because it can be used to track personal income and expenses. The Farmer's Office lacks this feature, but its strong general accounting features work great as long as you keep farm funds separate from personal, which is always a good idea.
The Farmer's Office isn't the most affordable software. In terms of ease of use, QuickBooks Online is the clear winner.
The Farmer's Office Features
We'll walk you through some of the most notable features of the Farmer's Office—both on the accounting and farm management sides.
The Farmer's Office has a pretty good set of accounting features compared to similar software we reviewed. For instance, it includes an accounts payable (A/P) that lets you track unpaid bills and an accounts receivable (A/R) feature for creating and sending invoices. However, there are some missing features we wanted to see, such as the ability to connect your bank account and provide your accountant remote access to your files.
The general ledger (GL) is integrated fully with all the other operational modules of the program. It will make the necessary changes to your accounts automatically based on the information that you enter. Each module gets balances straight from the GL for specific accounts. For instance, the bank balance on your Checkbook screen comes from the GL cash in the bank account, and the balance displayed on your Tax Deposit screen in the payroll originates from the GL liability accounts.
---
The A/P module in The Farmer's Office helps you track your vendors and unpaid bills, enter bills as they're received, and issue vendor invoices and checks. The A/P module includes the following components:
The A/P module in The Farmer's Office helps you track your vendors and unpaid bills, enter bills as they're received, and issue vendor invoices and checks. The A/P module includes the following components:
Vendor file: Track vendor information, including names, addresses, phone numbers, default terms information, default general ledger account, and 1099 information. This is especially helpful for regular suppliers.
Checkbook register: The checkbook register provides a single platform to enter vendor checks, deposits, transfers, service charges, miscellaneous debits, and voided checks. You can also enter handwritten checks without printing them.
Direct expense checks: Direct expense checks are used to enter expenses for the GL and cost accounting when you're ready to issue the check. As you enter the check, expenses are posted to the GL and bank account automatically.
A/P invoicing: Enter bills as they're received. These bills can then be paid based on a fixed due date or using standard terms. You can also create recurring invoices:
---
The Farmer's Office has an A/R add-on module to issue invoices and track billings. You can create detailed billing statements, track outstanding invoices and sales tax, enter payment received, and print invoices, statements, and reports.
Forms and reports include customer lists, mailing labels, year-to-date (YTD) sales reports, invoice lists, cash receipts journals, sales journals, A/R reports, sales reports by territory, customer account inquiries, and customer invoices. Invoices in The Farmer's Office are pretty basic, but that shouldn't be a problem for farmers.
---
The Farmer's Office can reconcile bank statements and checkbook information automatically to ensure an accurate account balance. From the Bank Reconcilement screen, check all checks that have cleared the bank. One thing we don't like about The Farmer's Office is that there's no option to connect your bank account or import your bank statements. You have to compare your books to your bank statements manually.
---
The Farmer's Office allows you to print checks directly from the program. When printing employee checks, you can choose the pay period dates, which means you can select the next pay period, even if you have not yet printed checks for the prior period. It also includes a Void and Re-Issue Check tool that lets you void and recreate or reprint checks easily if needed.
In case of a lost check, the best practice to reissue the check is directly from the Checkbook. To do this, click on the Payables menu on the main page, select Checkbook, and choose the bank account you wish to use to reissue the check. Next, click on the Direct Expense button to reveal the Direct Expense Check form where you enter the required details, such as the name and address of the employee and a description referencing the original check.
---
The Farmer's Office missed some points in this category because it can't be used to track personal income and expenses, which is important if you're a self-employed farmer who mixes personal and farm funds in the same bank account. However, it has some other farm-specific features that make it a great choice for farmers and ranch managers.
The program can track all farm operations' income and expenses, including expenses related to payrolls, vendors, deposits, and pesticide usage. Expenses can be grouped by crop year, independent of the calendar or fiscal year. You can create cost centers for each field, ranch, crop, or block. The cost accounting module collects information based on the information you provide on your vendor checks, payroll checks, deposits, and pesticide usage.
To set up the cost accounting system, you need to create cost centers and define your expenses:
Creating cost centers: A cost center is a component of your farm operation. It can be a field, ranch, crop, herd, tractor, or anything for which you want to track your income and expenses. The purpose of assigning income and expenses to cost centers is to know how much money you're making and spending on a particular component of your business, helping you make better decisions. At the very least, you need to provide a description, ID number, and acreage when setting up a cost center.
Defining expenses: Once you set up a cost center, you need to enter the expenses that you wish to track on your reports. This helps you know how your expenses break down into different categories, such as labor, materials, and chemicals. The Small Farm edition includes a sample chart of accounts with preset expenses. If you want more flexibility, like setting up subcategories, you'll need the Standard or Enterprise edition. To set up your expenses, you just need to provide a description and an ID number.
---
The Farmer's Office lets you create and use budgets for each cost center that you created. You'll find this extremely helpful not only in tracking expenses but also in applying for agricultural loans. You can use the budgets to present to lenders. The Farmer's Office has a strong budgeting tool that allows you to enter budgets with as many details as needed. You can enter budgets for each cost center and also run a crop comparison report that shows how your actual expenses compare to your budget.
---
You can monitor the usage of each individual piece of your equipment. You can also record a charge-out rate, allowing you to record the expense to the crop cost center for using the equipment. It serves as a memo entry without affecting your accounting balances, but it charges each cost center for the use of the equipment.
---
This gives you all the tools and forms you need to report all pesticide application activities, including information about your sites, chemicals, and applications. Pesticide application reporting features include the ability to print a Notice of Intent as well as a Monthly Pesticide Use Report. You can also enter chemical purchases to add to your inventory.
---
The Farmer's Office has a fixed asset accounting module that enables you to track physical assets, such as land and agricultural machinery. You can record the purchase of a new asset and assign a state and federal depreciation schedule. You can also link assets to cost centers if you want to include expenses posted for depreciation in your crop cost accounting reports. The HR module also allows you to assign assets to your employees, such as laptops and phones.
---
The system has customized payroll features for agricultural employees with wages reported on Form 943. For instance, when creating paychecks, you can charge each line to different crops or even add hourly rates. Farm managers or employers can also set up standard pay rates based on the crop or job entered. Some of its payroll highlights are listed below:
Employee files: Maintain a record of all employees, including information like addresses, pay rates, marital status, and dependents.
Deductions: The Farmer's Office processes deductions for federal and state taxes automatically, depending on the employee's tax status.
Check entry and processing: If you need to enter check information from an employee's time card, you can use the Batch Payroll Check window. After entering the gross wage information, the program will calculate deductions automatically.
Employee history: Employee information records are stored indefinitely within the database, making it easier to print earnings reports for government agencies.
Payroll entries: You can input data on payroll information directly from daily crew sheets. These can also be done automatically, eliminating the need for manual data entry for repeating entries. Payroll can be entered on a daily or weekly basis:
Payroll reports: With The Farmer's Office, you can run different kinds of payroll reports, including payroll journals, workers' compensation reports, earnings records, and tax deposits.
Payroll journal: The payroll journal is used to maintain a record of all expenses related to payroll, including information on gross wages and deductions. It can also calculate state unemployment, federal unemployment, employer FICA taxes, and workers' compensation insurance.
Tax deposits: When the payroll journal is printed, Farmer's Office computes payroll taxes due for federal and state taxes automatically. The Payroll Tax Deposits window will display what you owe for your taxes.
Employee earnings records: This record shows the list of checks that the employee received for a certain pay period, including regular wages, check total, deductions, and net pay.
Workers' compensation reports: These reports help you segregate rates paid for workers' compensation insurance, depending on the crop. These rates can then be used to calculate your workers' compensation liability.
---
In addition to payroll and general financial reports, like cash flow statements, balance sheets, and profit and loss (P&L) statements, The Farmer's Office generates farm-specific reports, including crop statements, crop comparison, and pesticide usage reports:
---
The Farmer's Office isn't as easy to use as cloud-based programs, and customer support options aren't extensive. There's no live chat support, and telephone support requires an additional fee. Also, the platform lacks some other useful features, such as assisted bookkeeping and online payment integration.
It uses a standard Windows-based interface, which can be appealing to those who are currently using other Windows products. Its core feature, cost accounting, uses a one-time data entry approach on payroll checks, vendor checks, deposits, and pesticide usage.
The Farmer's Office comes with a 90-day warranty, including software updates and enhancement and unlimited toll-free support. After the initial 90-day warranty, you'll need to pay an annual Software Support Contract fee.
The Farmer's Office User Reviews
There are very few The Farmer's Office reviews from users online, but the ones we found are all positive. Based on the few on Software Advice, one user said they're delighted with the software as it's customizable to their raisin farm business, while another mentioned they like that it has many time-saving features, such as acreage split invoicing.
Our subjective evaluation is based on our expert review of The Farmer's Office's features, invoices, reports, and popularity. While we're impressed with its accounting features, we wish that it had a mobile app and that the invoices were more customizable. Also, the platform isn't as popular as other accounting programs, such as QuickBooks Online. It may be difficult to find a certified public accountant (CPA) or bookkeeper who is knowledgeable about the program.
Frequently Asked Questions (FAQs)
Can I take The Farmer's Office to the cloud?
No, not through the software vendor. The Farmer's Office is a completely desktop-based solution and has currently no option for cloud hosting. However, like any desktop program, you can pay a third-party hosting service to host the program on the web.
Is The Farmer's Office easy to use?
Yes, it is. However, you need to have a certain degree of knowledge about basic ag bookkeeping to benefit from the software.
What are the best alternatives to The Farmer's Cloud?
Depending on your needs, you might benefit from one of our best farm accounting software recommendations like EasyFarm. If you don't need farm-specific management features, you may consider a general-purpose small business accounting software like QuickBooks Online.
How We Evaluated The Farmer's Office
To determine the best farm accounting software, we formulated a unique scoring rubric based on weighted evaluation criteria. Our rubric focuses on key categories, such as pricing, ease of use, user reviews, and the availability of general accounting features and farm-related management tools.
Here's a detailed breakdown of our scoring rubric.
20%
Farm-Specific Accounting Features
20% of Overall Score
Each application is evaluated based on its upfront cost and the number of users included. Software providers that don't disclose pricing information received the lowest scores.
20% of Overall Score
General accounting features like bill tracking, invoicing, and bank account reconciliation are essential to farm operations.
20% of Overall Score
The main farm features we like to see include the ability to track personal income and expenses, track and manage fixed assets, create cost centers or enterprises, and manage farm inventory.
20% of Overall Score
Most farmers have no bookkeeping experience, so the best farm accounting software should be easy to use and provide reliable customer service for first-time users.
20% of Overall Score
Our experts conducted a subjective evaluation of each software program across several factors, such as ease of use, features, and popularity.
*Percentages of overall score
Bottom Line
If you need farm-specific accounting software with strong cost-accounting features, we strongly recommend The Farmer's Office. Many of its features are specifically designed for farm operations, including equipment costing and crop budgeting. It also has chemical inventory and pesticide application reporting systems, which are extremely helpful for avoiding the overapplication of pesticides and helping with regulatory compliance.