Coco Chanel once advised, "In order to be irreplaceable, one must always be different".
How do you apply that advice in fashion marketing, and make it big in this fiercely competitive industry? What is the best way to break into the stylish and fast-paced fashion scene?
If you are seeking the answer to these questions, you have come to the right place. We pooled together 27 fabulous fashion marketing ideas from the pros:
---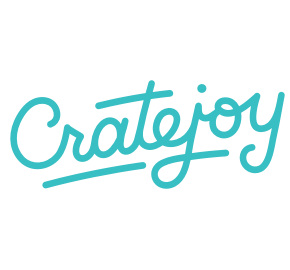 Offering a monthly subscription box with a few pieces from your fashion brand gives customers a chance to actually feel the product as opposed to just seeing it while scrolling through their social media feed. Cratejoy offers both the software necessary to efficiently run a subscription service, and the marketplace to connect you with customers looking for boxes to subscribe to. Using their platform, you can reach customers in a unique way and build loyalty and trust for your brand. Click here to start a free 14 day trial today.
---
Creating a blog will allow you to share a compelling story behind every outfit choice, and it is an effective venue where you can engage with your readers and potential consumers.
Or you can partner with existing popular fashion bloggers and have them include pieces from your collection in their OOTD's. This can help grow interest in your brand, as readers enjoy seeing how your clothes looks on real people.
View our guide to creating a blog to get started.
---
KristinAnn Janishefski, Founder, The Vanguard PR
Sample pieces and a press kit might be the person's first glimpse into your brand, so you have to make them count!
A press kit must be eye-catching, creative, fun, and memorable. Use breathtaking photos and high-quality content to tell your story in a clear and exciting way.
Remember, editors are super busy and they probably receive numerous press kits per week- make sure that yours stands out.
If you want help writing your press release, or want it to be sent to a large number of journalists, try eReleases, our recommended press release distribution service. Click here to check it out.
---
4. Turn social media into your runway.
Scott Ruzal, Marketing Professional & Digital Strategist
The most profitable and unique marketing tactic that startup fashion brands should be taking advantage of right now can be found where the shopping experience meets everyday social media. Platforms such as Facebook, Instagram, and Pinterest are quickly integrating e-commerce features into the online social experience, which allows you to purchase 'right now' without leaving your social feed.
Fashion startups that successfully integrate these new features into their online marketing strategy are not only getting their product into more people's closets, they're introducing something new into social feeds that make potential customers stop and think, "I've never seen anything like this before".
---

---
6. Create a website that makes a powerful statement.
Marc Apple, Chief Strategist, Forward Push
The website we designed and developed for Jonathan Cohen captures his brand's essence from the first click to the last. The website opens with a video that was the design inspiration for one of his collections. From there the user can choose to learn more about Jonathan, view the most recent and past collections, find store locations, as well as view a portfolio of press articles and mentions.
The entire website was designed for the user to be able to gain a true sense of the brand without having to spend a lot of time searching for what they are looking for.
If your website is designed to show off your work in a concise way and retains the look and feel of your brand, users will want to engage with you. This how you can stand out among the many brands all fighting for the same user's attention.
You can easily build your own WordPress website with the help of Bluehost. Click here to learn how.
---
7. Have a signature fashion staple piece.
Emily Carlson, Founder & Creative Director, WRITTEN Apparel
I received some really great advice from an Executive in Marketing at UNIQLO stores- he asked me if our brand had any signature design or piece. At that time, we were planning to develop an entire collection but had always planned to include a pencil skirt with every collection due to the classic and timeless nature of them.
His advice was that it would be far more compelling to have a lead with a story around that, rather than just be another designer trying to launch a women's contemporary line. It made complete sense. Ralph Lauren started with neck ties, DVF the wrap dress.
So from then on we have marketed WRITTEN Apparel as THE go-to brand for the most unique pencil skirts in the market and that has made us memorable to our target customers. It has worked!
---
8. Brand your marketing content around your consumer profile.
In the competitive fashion industry, brand is everything. The clothing must speak for the brand and the brand must speak for the consumer.
Find out what values, qualities, and characteristics the brand and consumers share, and use that valuable insight to create marketing content (video, image, text, audio) that consumers can closely relate to.
This communication will inspire loyalty and provide the foundation for a closer relationship between the brand and fashion consumer.
---
Offering fashion courses and lessons can help you build your name and brand in the fashion scene. It can also propel you towards becoming an industry influencer yourself.
Workshop topics can range from fashion designing and sewing, to how to create a fashion blog, how to operate a retail or online store, to simply teaching participants how to dress for their corporate job.
These courses can automatically boost your credibility and place your fashion enterprise in the limelight.
---
10. Showcase your collection by taking part in an event.
James Armstrong, Digital Marketing Manager, SteadyGo Digital
I've found that collaborations with university fashion & design courses & students can pay major dividends.
Brands can benefit from an SEO perspective; links & social media interaction with authoritative university websites will help your own website build authority. In the longer term, it is crucial to begin a positive relationship with the next generation of designers, fashion journalists, writers etc.
You'll often find universities hosting local fashion shows & events which brands can support (often gaining positive local press coverage). And if handled properly on social media, smaller events can earn your brand new fans & evangelists who'll independently promote you to their individual audiences.
---
11. Make high-profile industry influencers your best friends.
James Armstrong, Digital Marketing Manager, SteadyGo Digital
Influencer marketing has grown very quickly into a huge force within the fashion industry. The right YouTube star's endorsement can be insanely valuable to a brand. Someone with an engaged audience with followers in the millions is someone you should be courting as a fashion marketer.
---
Being featured in various local media outlets is a great way to capture the attention and interest of your target consumers. This process entails a lot of research, time and effort, but the results will be well worth it. In this article, you will learn how to get local press coverage and reach a larger audience.
Be deliberate in where and how you want your fashion business to be covered. Have a marketing spiel with all the relevant information you want to present about your brand. Then be ready to meet the possible surge in demand that will hopefully follow.
---
With the number of print magazines previously and online magazines, blogs, and social media platforms now, content has always been a big part of the fashion business.
Some of the objectives of content marketing for this industry include: brand awareness, soft influential marketing, engagement, entertainment, customer acquisition and support, etc.
This page is a comprehensive resource on creating your fashion brand's content marketing.
---
14. Ride the color of the year trend.
Pratik Shah, Director of Marketing, Grin
Every year Pantone comes up with Color of the Year while the fashion industry awaits in anticipation.
Be ready for the moment. Have a marketing plan ready around the time of the announcement. As soon as the color is announced, start writing about it. Start engaging with your customers on the new trend. Let your in-house fashion designer record a Facebook live session on the colors and what it means for the fashion trends.
Curate similar products immediately and have them available for purchase. This will let your customers know that you are at the edge of fashion.
---
Customers need to feel that a fashion brand understands them, fits their personal style, and that they can truly relate to the brand's personality and image.
An interactive lookbook can stand out, help people 'experience' your brand and inspire them to be part of your brand's story.
These are 4 fashion brands with amazing digital lookbooks that you would want to copy for your clothing line.
---
16. Build a following based on your vision.
Sarah Salbu, Director of Communications & Social Media, Ele and Phant
I've started a clothing business with my aunt to raise awareness about the harm facing elephants.
In two weeks, I've grown our Instagram following to over 1,000 followers. My advice is to be proactive about going where your community is. Like and follow people who have similar interests.
For Ele and Phant, it's following Instagram pages and their fans that are related to wildlife and protecting elephants. By spending time getting in front of the right audience, it helps bring the people who are most likely to be interested in your clothing back to your page.
Here's our guide on how to advertise your brand on Instagram.
---
Enakshi Sharma, Digital Storyteller, Brandanew
Facebook is a wonderful way to get more "personal" and to create more depth around your brand. The use of the right hashtags and content can help you reach a wider audience, communicate your brand's mission and promote a call to action.
It is best to post regular content and make sure that it caters to your target audience. It's also a good idea to comment and share other people's posts. Be a friend to your followers and you will win their hearts.
Learn from these 5 fashion brands who are killing it on Facebook.
---
18. Tell your fascinating story.
Jennie Pastor, CEO, Kavador
We believe that the only way for a small start-up to make an impact is by telling consumers a NEW story about their brand or the product that resonates with your market.
Consumers have so many choices now, so they need a compelling reason to care about the brand- a way to personally/emotionally connect to the company's story or mission. They need to consciously trust in the brand's authenticity – especially for new e-commerce brands that have to overcome the taint of online scams.
Our goal at Kavador is to create a loyal base of super-fans who love our story (and our sparkly jewels!!), then tell their like-minded friends and acquaintances about us, helping us to spread the word organically.
---
This is a smart and cost-effective way to get other people to promote your brand, as you only need to pay for actual results. In affiliate marketing, you partner with others to help sell your items and you pay them a referral fee or commission.
You have to craft a program that will be attractive and competitive to marketers, bloggers and website owners- and make sure that you foster your relationship with your partners.
This article shares how to create a successful affiliate marketing program.
---
Browsing through an online fashion catalogue, I placed a couple of clothing pieces on my wishlist, got distracted, and then forgot about making the actual purchase. After a few hours, I received an email message from the merchant with the subject, "You left something on your wishlist- Great taste, by the way!" That was definitely one of the most effective and personal email marketing messages I had ever received.
We all know that email is a powerful marketing channel, but you have to be able to make your voice heard from the sea of similar offers and messages. How do you achieve a high conversion rate from opening the email to making a purchase?
This article shares email marketing best practices from the pros.
---
21. Use Snapchat to be be seen through regular visual content.
Isoke Salaam, Fashion & Art Publicist, Isoke Salaam PR
You can break into the competitive fashion world by showcasing what you offer. Content, content and more content! Identify your target audience and talk to them.
Ask them what they like; what they don't like; what they need. Social media is huge in fashion. Creative people typically like visuals.
Snapchat is a great tool for any fashion brand. It is a fantastic way to tell a brand story. Tell a story and show them what you got!
---
Organizing your own event to launch your collection or capture interest for your brand can be challenging- but if done correctly, it can get you attention from the press, influencers, and your potential customers.
For this industry, the most common type of event is a fashion show- but you can be more creative and try a different form of event: a fundraising charity event, a pageant, a movie night, a beauty carnival where you can partner with cosmetics and personal care brands, etc.
Reflect on what will work best for your fashion business and promote your event to attract the right guests.
---
Lina Vashurina, Content Creator, ecwid
Everyone loves contests and the chance to win exciting prizes, and this is definitely a great move to make people take notice of your brand. Make sure that your mechanics are well thought out and you know the goals you want to achieve before you launch your contest.
For a fashion business, here are some ideas: an OOTD contest- where participants share their best get-up's wearing your clothing pieces, a T-shirt design contest, a most creative product name/tagline/slogan contest.
This article lists 25 proven online contest ideas.
---
24. Stay up to date through social listening and watching.
When interpreting trends, don't take them literally. Not all trends will apply to your customer. Instead think, how would MY customer wear this trend? Then go out and find it for your customer, if you can't find it- perhaps this is your opportunity to make something unique for your customer.
You can stay on top of the trends by following some of the trend reporting agencies on social media, attending tradeshows and seminars, etc. However, the best way to stay in tune with your customer and see the trend beforehand is to develop close and personal relationships with your brand and key influencers in the market. By watching their photos on social media and blog posts, you can oftentimes begin to anticipate the needs of your customer before they realize that they want it.
And if you've developed that relationship with the influencer, you have the perfect outlet to show off your new designs/ clothes to and have them spread the word for you.
---
Your physical layout will certainly impact the vibe of your store and your shopper's overall experience. Make sure that your design and accents suit your brand's personality and will communicate what it is all about.
It is always advisable to display your best-selling pieces front and center, so that you can attract more traffic to your store.
Check out these retail store floor plans and decide what will work the best with your brand.
---
26. Tailor your action plans to the trends, and be on top of the results.
Jennie Pastor, CEO, Kavador
If your business stays true to its story/mission and is willing to react quickly and objectively to the data (buying trends, user/consumer engagement, etc.), your business can remain relevant.
For online brands in particular, businesses must be adaptable and somewhat thick-skinned. If a trend/idea you loved and poured days/weeks of effort into developing is simply not getting traction with consumers, you must have the discipline to step back, re-assess, and either evolve it or scrap it!
I believe the most successful entrepreneurs have the right balance of confidence in their ideas and flexibility to stay relevant.
---
27. Scheduled live streaming = more glitz and greater audience engagement.
Nadia Nazarova, Product Marketing Manager, SEMrush
Look what your competitors are doing, even if they are bigger. For example, we recently looked at fashion brands' historical data on social media and discovered an interesting trend.
Fashion brands announced live streaming using their social accounts. They usually do it a day before the live translation. And this posts gets three times more engagement than daily posts.
January 19- there was an incredible spike in engagement through Instagram and Twitter. That day, Louis Vuitton announced a live streaming of the new 2017 Louis Vuitton Men's Fall-Winter 2017 collection at Paris Fashion Week.
Once there was a mention of a live video, engagement more than tripled.
---
Over To You
A big thank you to everyone who contributed their fabulous fashion marketing ideas.
We hope these will help you to catwalk your way gracefully and successfully into the fashion scene. What is your favorite idea from this list? Leave your comments below and let's talk!
Looking for even more tips? View our top 25 Facebook marketing ideas.