All types of small businesses rely on shipping companies to deliver products and choosing the right shipper matters to both your customers and your bottom line. We looked at the most popular shipping options and decided to review FedEx, UPS, and USPS. These companies cover the range of options for small businesses in terms of rates, services, and options.
Are you being overwhelmed with warehousing and shipping? You don't have to do it all yourself. Check out our order fulfillment guide to learn how to outsource, potentially saving yourself valuable time and money.
Best Postal Service for Small Business Owners: USPS
We recommend USPS as the best shipping partner for small businesses because they have the most competitive rates, free pick up, free Priority and Express Mail packaging, plus a full range of standard and expedited delivery options that fill most small business needs.
Best Shipping Options Comparison Table:
USPS

FedEx

UPS

Who it's Best For

Mail & parcels up to 70-lbs.

Parcels 3-lbs. to 150-lbs.

Parcels 3-lbs. to 150-lbs.

Pricing

Best overall value

Competitive on larger parcels

Competitive on larger parcels

Service Options

Ground through express, not all guaranteed

Ground through same-day, all guaranteed

Ground through time-critical overnight, all guaranteed

Pickup & Drop-Off Options

Pickup: Free
Drop: USPS locations & retail mailing centers

Pickup: For a fee
Drop: FedEx locations & retail mailing centers

Pickup: For a fee
Drop: UPS locations & retail mailing centers

Free Tracking

✓

✓

✓

Insurance

Up to $100 free for Express Priority, more for a fee

$100 free, more for a fee

$100 free, more for a fee

Commercial Discounts

Online & via shipping software

Volume-based

Volume-based

Label Printing Options

USPS.com & software integrations

FedEx.com, FedEx software & other integrations

UPS.com, UPS software & other integrations

Customer Support

Phone & in-person

Phone, email & in-person

Phone, email & in-person

www.USPS.com

www.FedEx.com

www.UPS.com
Best Shipping Service for Small Businesses: USPS
Overall, USPS is our top shipping choice for small business. It's the obvious choice for sending letters and other mail items, but USPS also offers a full range of cost-effective parcel shipping options including ground, priority, and express services.
USPS Priority Mail rates are a bargain for shipping parcels under 3-lbs. On these, USPS often beats both UPS and FedEx Ground by a few dollars and parcels arrive faster. USPS also has flat-rate Priority and Express shipping boxes that are a great value for small, heavy items. If it fits, it ships for a set rate, no matter the weight. FedEx One Rate competes on the flat-rate service, but UPS doesn't offer a flat-rate option. Another cost-saving plus is USPS's wide range of free Priority and Express Mail packaging. That alone can save shippers as much as $1 per shipment compared to buying boxes to ship via UPS or FedEx.
The USPS also offers free shipment tracking and delivery confirmation on all of its parcel shipments. Its tracking isn't as detailed as UPS and FedEx, but in most cases it gets the job done. They can even email you upon delivery. Speaking of delivery, USPS actually has a very high on-time delivery ratio across all services. But when there are delivery or lost package issues, they can be slow to respond.
In resolving package delivery and damage issues, USPS is historically the least helpful of the three. Many companies that use USPS to ship low-cost goods understand this and simply write off the occasionally lost package rather than fighting a claim. FedEx and UPS tend to be more proactive in resolving lost or misdelivered package issues. But the claim process can still be a chore, especially on damaged shipments.
Overall, USPS is a great choice for small business small parcel shipping. But UPS and FedEx often prove a better value for parcels over 5-lbs., and for shipments where up-to-the-minute tracking and on-time delivery counts.
When to Use UPS or FedEx
While USPS tends to have the best small package rates, there are a few scenarios where UPS and FedEx are cheaper. In particular, their rates are better if you want to ship heavier items economy.
As you can see on our charts below, ground shipping of a 5-lb. package to certain locations is several dollars cheaper with UPS and FedEx than with USPS. For short distances, both FedEx and UPS can ship a 5-lb. ground package faster than USPS, and the delivery days are guaranteed.
Another benefit to UPS and FedEx is that they can ship packages that weigh up to 150-lbs. The weight limit for USPS is 70-lbs. These are the exceptions, however. By and large USPS rates are more competitive.
FedEx vs. UPS vs. USPS In-Depth Review
Pricing
USPS averages the best overall rates for shipping everything from flat mailers to packages up to 70-lbs. However, shipping rates are based on many factors including size, distance traveled, and service speed. The type of delivery location, home or business, also factors in since both UPS and FedEx charge more for home deliveries.
To make an apples-to-apples comparison among our three top picks, we gathered rates for a variety of package sizes and services between different locations. Here's how all three carriers' rates and transit times stack up:
FedEx vs UPS vs USPS Ground Rate & Transit Time Comparison
Package & Distance
USPS (Priority Mail)
FedEx
UPS
2-lb. 6x6x4 Parcel:
From LA to NYC
--
From Houston to Chicago

$10.28 / 3 days
--
$8.15 / 2-3 days

$11.66 / 4 days
--
$10.42 / 2 days*

$12.28 / 4 days
--
$10.97 / 2-day*
5-lb. 6x8x10 Parcel:
From LA to NYC
--
From Houston to Chicago

$20.41 / 3 days
--
$10.95 / 2-3 days

$16.53 / 4 days
--
$13.06 / 2 days*

$17.40 / 4 days
--
$13.75 / 2 days*
* Note – UPS and FedEx guarantee their ground delivery times. So, it can be cheaper to use ground than express for shorter transits. It arrives just as quickly for far less.
FedEx vs UPS vs USPS 3-Day Express Rate Comparison
Package & Distance
USPS Priority Mail
FedEx 3-Day
UPS 3-Day
2-lb. 6x6x4 Parcel:
From LA to NYC
--
From Houston to Chicago

$10.28*
--
$8.15*

$32.00
--
$22.05

$32.53
--
$27.80
5-lb. 6x8x10 Parcel:
From LA to NYC
--
From Houston to Chicago

$20.41*
--
$10.95*

$43.00
--
$28.54


$43.67
--
$37.86
* Note – USPS doesn't guarantee 3-Day delivery to all locations. If business-critical, FedEx or UPS are the better guaranteed choice.
FedEx vs UPS vs USPS Overnight Express Rate Comparison
Package & Distance
USPS Express
FedEx Overnight
UPS Overnight
2-lb. 6x6x4 Parcel:
From LA to NYC
--
From Houston to Chicago

$41.55*
--
$36.45*

$78.35
--
$65.36

$79.43
--
$66.30
5-lb. 6x8x10 Parcel:
From LA to NYC
--
From Houston to Chicago

$61.05*
--
$52.00*

$98.41
--
$85.00

$99.71
--
$86.17
* Note – USPS doesn't guarantee 1-Day delivery to all locations. If business-critical, FedEx or UPS are the better overnight choice.
It's important to note that we show the USPS online account rate and the UPS and FedEx retail rates in the charts above. These are rates that any occasional shipper pays when printing labels online. Volume shippers like ecommerce companies or anyone that ships regularly can receive discounted rates from all three carriers, which can dramatically lower costs depending on your volume and the services you use. We cover this in detail below.
Also, don't forget that both FedEx and USPS offer a flat-rate box option, something that UPS doesn't provide. With flat-rate shipping, pricing is based on the box used, which is provided by the carrier. Weight is not a factor here. If it fits, it ships at a set rate. This can be a great value, especially for shipping small, heavy items. Here's how FedEx and USPS compare in flat-rate shipping costs.
FedEx vs USPS Flat-Rate Box Comparison between Los Angeles & New York
Flat-Rate Box Size

USPS Priority Flat Rate

FedEx One Rate

Cost

Transit Time

Cost

Transit Time

12x9 Envelope

$7.50

2 days

$9.75

3 days

11x8x5 Box

$13.60

2 days

$13.50

3 days
* Note – FedEx guarantees the 3-day delivery time, USPS is not a guaranteed time.
Now that you see how shipping rates and services stack up among our three carriers, let's examine the finer details of each shipper.
Service Options
Each of our three top shipping companies offers a full range of delivery services, from standard ground transit to overnight deliveries, plus you can find same-day options in certain areas. In comparing services, you'll often find that one is faster and/or cheaper to one delivery area, but another beats them for other locations. So it's always best to compare rates and time in transit among all carriers when shipping. In fact, volume shippers should use shipping rate comparison software to ensure that every package ships with the most economical carrier.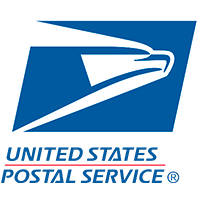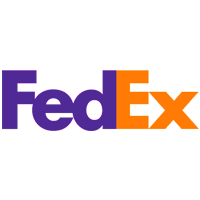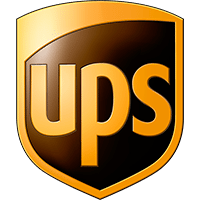 Pickup, Drop-off & Packaging Options
All three carriers make it easy to get your shipments on their way and, in some cases, they even help you out with free packaging. USPS has the most locations with one or more Post Office locations in every ZIP code nationwide. Plus you can purchase postage and drop mail products at most retail mail centers, including the UPS Store. Of course, UPS and FedEx have widespread drop locations, too, plus pickup is available from all three.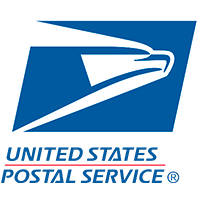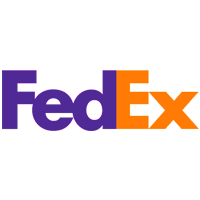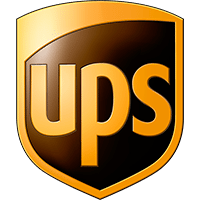 Tracking & Insurance
All three carriers offer shipment tracking at no additional charge, but UPS and FedEx both top USPS when it comes to tracking capabilities. They have an almost manic scanning frequency, so you can watch your shipments progress every step of the way. USPS has improved their tracking in recent years, but most services get just a few scans en route. All three also offer basic insurance coverage for free. UPS and FedEx cover the first $100 for every type of shipment service, while the USPS covers $100 on Express and $50 on Priority Mail shipments. Additional insurance can be purchased from all three.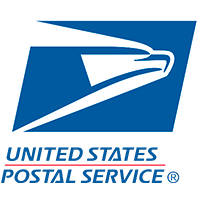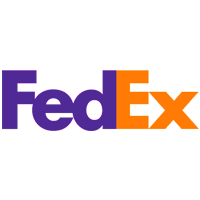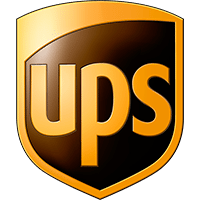 Commercial & Volume Discounts
All three of our carriers offer shipping rate discounts for business and high-volume shippers. FedEx and UPS do this through negotiated rates. This is a contracted agreement between you and the company which discounts your rates based on your shipping volume. USPS has a variety of business mail and parcel shipping options, but the best and easiest way to get discounted Commercial USPS rates is by using a shipping comparison tool.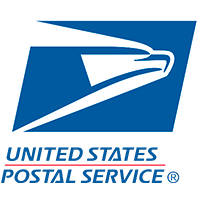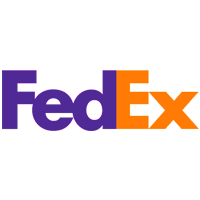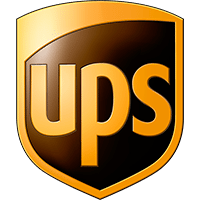 Shipping Label Printing Options
No comparison of shipping carriers would be complete without answering the ever-important question: How do you print shipping labels? Luckily, each of our three carriers gives you a variety of simple options for printing labels for your packages.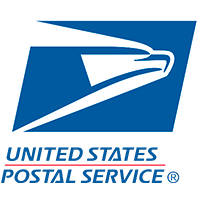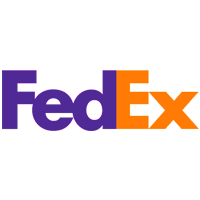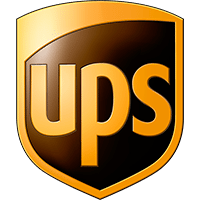 Customer Service
All three carriers offer good customer service when you consider that you can personally interact with representatives by visiting USPS, UPS, and FedEx locations. So, a wide variety of shipping needs can be readily serviced by all three. Where customer service can get dicey is when things go wrong, like a package goes missing or arrives damaged. Here's what to expect in cases such as these.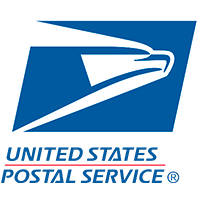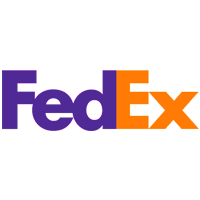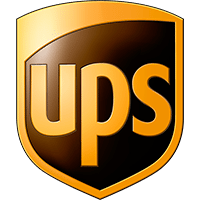 Does all of this talk of shipping have your head spinning? If you're ready to hand off your business's shipping and fulfillment needs to a reliable partner, give ShipBob a call. ShipBob's fulfillment service specializes in helping small businesses minimize costs and maximize efficiencies for both day-to-day and batch fulfillment shipping needs.
The Bottom Line
Overall, we like USPS for affordable small business shipping. It's affordable, convenient and offers standard through express delivery services, plenty of locations, free pickup, and much more. Its Priority Mail small parcel rates are some of the lowest you'll find. USPS also delivers to post office boxes and other locations like US military bases that are out of reach for UPS and FedEx.
UPS and FedEx compete closely in both service and rates and certainly beat USPS rates for larger parcels and for business-critical guaranteed shipments. FedEx tends to have lower rates, but you have to deal with multiple pickups depending on the services you use each day. UPS picks all of your packages at once, but they tend to be the priciest overall.
But no matter your preferred carrier, you can be sure to ship every package for the lowest possible rate with a shipping comparison tool like ShippingEasy.
Do you ship occasionally or daily for business? Which carriers do you prefer for your particular needs? We'd love to hear your thoughts and insights in the comments below.