How you choose to ship a product can be just as important as what you ship; to your customer, your reputation, and your bottom line.  We looked at the most popular options and up and comers and decided to review FedEx, UPS, and USPS. These companies covered the range of options for small businesses in terms of rates, services, and options.

Best Postal Service for Small Business Owners: USPS
We recommend USPS as the best postal service for small businesses because they have the most competitive rates, free pick up and packaging on Priority Express mail, and a good range of urgent and non-urgent delivery options.
Best Shipping Options Comparison Table: Fedex vs. UPS vs. USPS
Visit www.USPS.com

Visit www.UPS.com

Visit www.FedEx.com

Shipping Options

Overnight
2 Day
1 Week

Overnight
2 Day
3 Day
4 Day

Overnight
2 Day
3 Day
4 Day

Cost

Lowest

High

High

Weight Limit

70 lbs

150 lbs

150 lbs

Free Pickup?

Yes, with Priority Mail Express

No, but available for additional charge

Yes, for regular scheduled pick ups

Free Tracking?

Yes, for Priority Mail and
First Class deliveries

Yes

Yes

Number of Drop-Off Locations

Delivery address,
PO Box,
APO,
optional hold at
a post office

Delivery address
or pick-up location

Delivery address
or pick-up location

Insurance

$50 to $100
depending on delivery

Up to $100 with
additional coverage available

Up to $99

Bulk Mail Discount

www.FedEx.com
Why We Chose USPS for Small Business Owners
Overall, USPS was our top postal service choice for small business. By far the best option when it comes to price, USPS also offers insured overnight delivery. USPS also delivers to most locations such as post office boxes, has pick-up options, a wide array of packaging (some free), and offers insurance for Priority Express mail and Priority Mail as well as tracking for various services.
Using the flat box rate makes shipping decisions relatively straightforward for any product that is 70 pounds or less. You pay a flat rate no matter what the weight or where the package is going.
Cons of USPS include far less detailed tracking than either UPS or FedEx and insurance for some but not all mail services. Many online complaints focus on packages that are either delivered late or go missing. If you are using insured services, you will be reimbursed but your customers may not be happy when deliveries are late or do not arrive at all. If you are using uninsured USPS services, and something goes wrong, you could be out of luck.
When to Use UPS or FedEx
While USPS tends to have the best rates, there are a few uncommon scenarios where UPS and FedEx are cheaper. In particular, their rates are better if you want to ship heavier items economy.
CLICK HERE To Get a Handy Printable PDF of this Shipping Guide
As you can see on our charts below, 4-day shipping of a 10 lb package is several dollars cheaper with UPS and FedEx than standard shipping with USPS, which takes up to a week. For short distances, FedEx can ship a 10 lb package overnight cheaper than USPS can in 2 days.
Another benefit to UPS and FedEx is that they can ship packages that weigh up to 150 lbs. The weight limit for USPS is 70 lbs. These are the exceptions, however. By and large USPS rates are more competitive.
Owning a FedEx route can be a great opportunity for a small business owner. For more info, see our ultimate guide to FedEx Routes for Sale.
FedEx vs. UPS vs. USPS In-Depth Review
Pricing
For items up to 70 pounds, USPS offers the best rates. To make an apples to apples comparison, we looked at overnight shipping rates for a variety of distances and package weights. You can view a more detailed cost comparison below, including 2-day and 4-day shipping.
USPS

UPS

FedEx

Long Haul,
3 lb envelope
(New York City
to Los Angeles)

$24.99

$84.08

$83.33

Long Haul,
10 lb package
(New York City
to Los Angeles)

$49.95

$123.57

$121.80

Short Haul,
3 lb envelope
(Chicago to Detroit)

$19.99

$45.14

$44.50

Short Haul,
10 lb package
(Chicago to Detroit)

$44.95

$58.05

$57.22
Part of the reason USPS is so much cheaper is because they offer flat rate shipping containers: You pay the same regardless of the weight or distance. While there's a downside in that your must fit into the container (11″ x 8-1/2″ x 5-1/2″ are the dimensions of one of the flat-rate packages), even if your item doesn't fit, USPS has the best rates. If you use your own packaging, it would cost $84.85 to ship a 10 lb package overnight from NY to CA (or $63.24 if you pay online) compared to $123.57 for UPS and $121.80 for FedEx.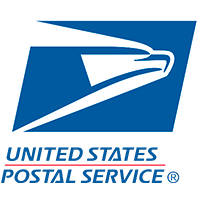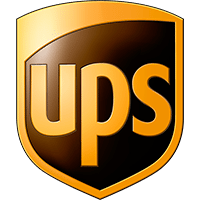 Slightly more expensive than FedEx, UPS also has additional fees for services such as pick ups. It does offer economical delivery options for non-urgent deliveries between one to five business days.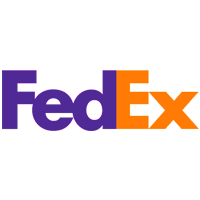 ---
Convenience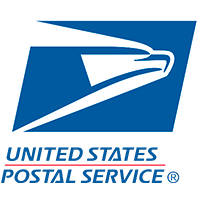 Serving most locations in the United States, USPS has locations everywhere. They will pick up at your location and this is free if you're using Priority Express mail, which also includes free packaging.  While USPS has a large selection of packaging to choose from, you can also use your own.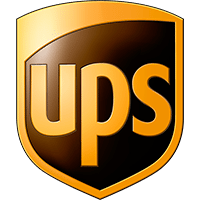 Boasting the most locations worldwide (63,000), it's easy to find a UPS drop-off location. While there are UPS stores and customer service centers, you can also find them at popular business retailers such as Staples and Office Depot. If you can't go to UPS, UPS will come to you but there is an additional charge for a pick-up. They also provide packaging (free for some account holders) though you can use your own.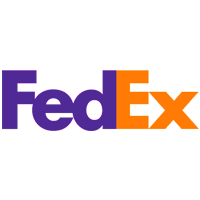 FedEx: This company doesn't have quite as many locations as UPS, but it does have quite a few at 51,000. There are also drop boxes where you can mail your packages. FedEx offers some free pick-ups, but if you have to schedule one, they are only $4.
---
Shipping Options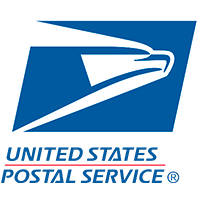 USPS: You have a lot of options here for short and long term delivery. These range from next day delivery by 10:30 a.m., 1 or 3 business day deliveries, 2-3 business day delivery for envelopes and small packages and  to up to eight business days for packages that are oversized or non-urgent.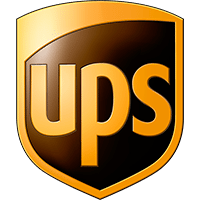 A bit of a specialist in the next day delivery, UPS offers best available flight, next business day by 8:00 a.m., next business day by 10:30 a.m., next day by Noon or two business days by end of day. They also have 3-day and 4-day options for longer hauls.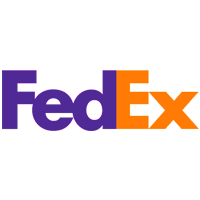 Combining the offerings of USPS and UPS, FedEx offers urgent and non-urgent service. This includes latest flight, one business day by 8:30 a.m., 10:30 a.m., 3:00 p.m., two business days by 4:30 p.m., three business days by 4:30 p.m. and one to five business days based on distance to destination.
---
Tracking and Insurance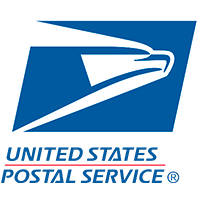 USPS: When you use Priority Mail Express, First Class Mail or Priority Mail (up to 12 scans), you can track your packages point by point. If you use other USPS options, the only tracking information that you can see is when your shipment went out.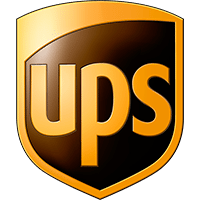 UPS: Detailed tracking is available for up to 25 packages. You can follow the entire journey of your shipment through email, by tracking history (you can check on 70 of your most recent shipments) and store up to 50 tracking numbers in your tracking history.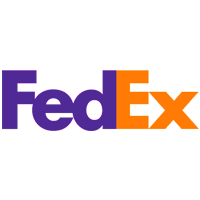 FedEx: Also provides detailed tracking for up to 30 packages. Track the status and even get proof of delivery.
---
CLICK HERE To Get a Handy Printable PDF of this Shipping Guide
---
The Bottom Line
Overall, we like USPS for affordable small business shipping. It's affordable, convenient and offers urgent and non-urgent service. It also delivers to post office boxes and other locations like army post offices that are out of reach for UPS and FedEx. Remember, no matter which option you choose, you'll get cheaper rates if you utilize ShippingEasy's exclusive shipping agreements. Click the button below for more information.
Detailed Pricing Comparison
3 lb Envelope from New York to California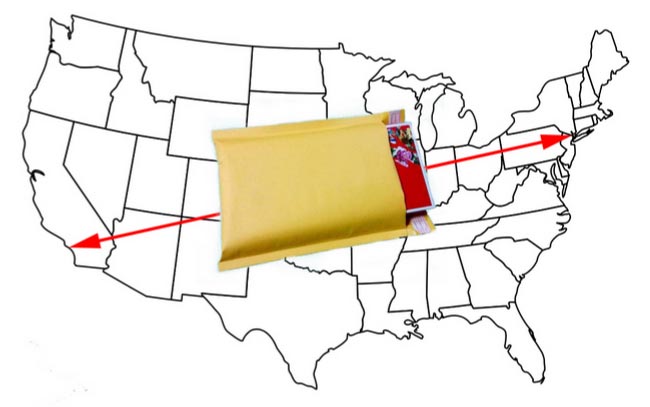 Overnight
(8:00am next day)

n/a

$121.10


$117.43


Overnight
(10:30am next day)

$24.99
(flat rate envelope)

$84.08

$83.33

Overnight
(3:00pm next day)

$19.99
(flat rate envelope)

$76.13

$75.04

2 Day

$15.50

$40.68

$42.13

3 Day

n/a

$29.03

$28.33

Other Options

$12.78
(1 week)

$14.02
(4 days)

$13.05
(4 days)
10 lb Package from New York to California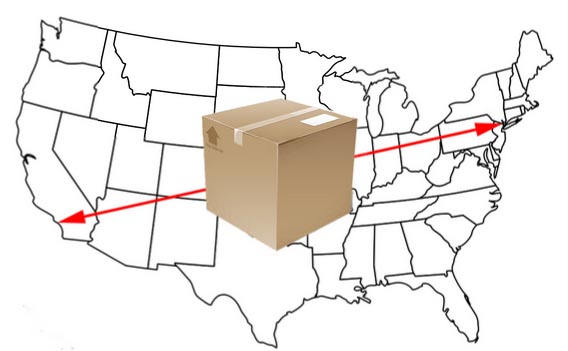 Overnight
(8:00am next day)

n/a

$154.92

$153.73

Overnight
(10:30am next day)

$49.95
(flat rate box)

$123.57

$121.80

Overnight
(3:00pm next day)

$44.95
(flat rate box)

$122.21

$120.46

2 Day

$37.10

$74.09

$73.03

3 Day

n/a

$54.15

$53.41

Other Options

$29.22
(1 week)

$23.23
(4 days)

$19.78
(4 days)
3 lb Envelope from Chicago to Detroit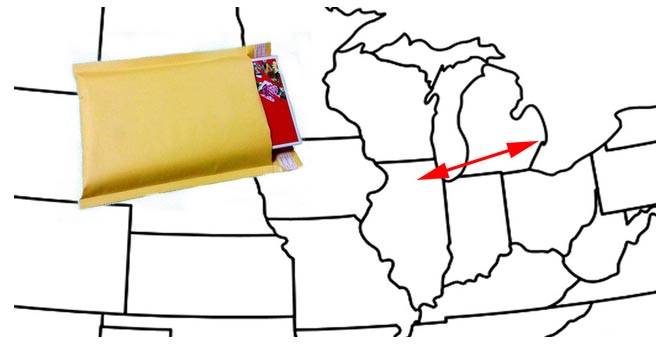 Overnight
(8:00am next day)

n/a

$76.49 (8:30am)

$76.43

Overnight
(10:30am next day)

$19.99 (12:00pm)
(flate rate envelope)

$45.14

$44.50

Overnight
(3:00pm next day)

$19.99
(flat rate envelope)

$38.35

$37.80

Other Options

$7.70
(2 day)

$9.97
(overnight,
by end of day)

$8.86
(overnight,
by end of day)
10 lb Package from Chicago to Detroit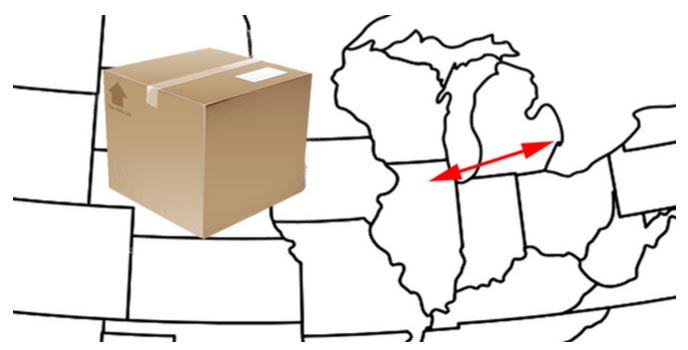 Overnight
(8:00am next day)

n/a

$89.40
(8:30am)

$89.15

Overnight
(10:30am next day)

$44.95
(12:00pm)
(flat rate box)

$58.05

$57.22

Overnight
(3:00pm next day)

$44.95
(flat rate box)

$54.34

$53.56

Other Options

$12.75
(2 day)

$13.45
(overnight,
by end of day)

$11.96
(overnight,
by end of day)