FinancePal Review: Features & Pricing for 2022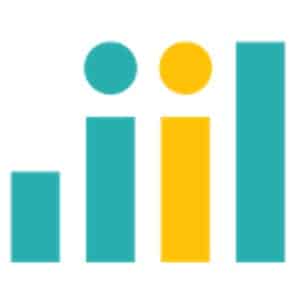 Contact FinancePal to receive a custom quote tailored to your business. While the cost will differ based on your needs, it starts at $150 per month.
What We Recommend FinancePal For
FinancePal's services are ideal for small businesses in industries, such as real estate, ecommerce, hotel and hospitality, and construction. Because of the ability to customize a package that suits your needs, you can also consider your budget when deciding which services are most useful to you.
Who FinancePal Is Best For
Real estate businesses: FinancePal's experienced real estate industry accountants are well-versed in the intricacies of residential, industrial, land, and commercial real estate and how to maintain compliance with the IRS. They will also ensure that you adhere to business best practices. For accounting software for your real estate business, see our guide to the best real estate accounting software.
Businesses that have fallen behind on their books: Whether you have fallen one month or a year behind, FinancePal will assist with reconciling bank and credit card account statements, researching missing data, and adjusting incorrect entries. Once your books are updated, they will help you file back tax returns, address any potential penalties, and plan for the future.
Businesses that want CPA-level service from a virtual firm: FinancePal offers all the services that a business could need, such as bookkeeping, payroll, tax consulting and management, and entity formation. This all-in-one access will streamline your financial tasks.
Ecommerce companies: With FinancePal, you'll have access to a full scope of financial management services that include sales tax compliance and expert guidance on financial decisions, such as how to manage inventory and cut shipping costs.
Who FinancePal Is Not a Good Fit For
Businesses that use Xero accounting software: We ranked Bookkeeper360 as the best online bookkeeping service for Xero users, largely because of its flexible mobile app, which integrates with your Xero account.
Budget-minded users: Block Advisors offers a rate that ranges from $50 to $150 for bookkeeping services and DIY tax filing that starts at $145. You'll have access to tax help with free accounting software, and the ability to meet with your financial professional either in person or virtually. We selected Block Advisors as the best online bookkeeping firm that includes low-priced tax preparation in our guide to the best online bookkeeping services.
Startups and rapidly growing businesses: Pilot is a great option if your business requires complex accrual-based accounting, tax preparation, and CFO services. Available as a separate package, Pilot CFO can be customized based on your needs and includes annual budgeting and forecasting, monthly engagement, and fundraising strategy and support. We selected Pilot as the best service for startup companies in our guide to the best online bookkeeping services.
If you're not sure you need assisted bookkeeping and are interested in DIY software, check out our guide to the Best Small Business Accounting Software.
FinancePal Pros and Cons
PROS

CONS

All-in-one bookkeeping and accounting solution
Pricing isn't available without first speaking with a rep
User-friendly mobile and desktop apps
Software is only compatible with QuickBooks Online
Dedicated support
Costs are on an a la carte basis and can add up quickly if you have complex needs
Wide range of additional business services. such as bill pay and entity formation
Limited number of third-party integrations
FinancePal Pricing
Although pricing is customized based on the unique needs of your business, it starts at $150 per month. Services can be provided either a la carte or as an all-inclusive package. We contacted FinancePal for this information.
FinancePal Features
One of the most attractive features of FinancePal is that it gives you access to a team of accounting professionals to work with. Not only will you be assigned a primary and secondary accountant, but you'll also have access to an invoice manager and any other team members that specialize in the services you have enrolled in. FinancePal's dashboard is also a bonus, allowing you access to your accounts in real-time. Whether it's bookkeeping, accounting, payroll, tax consulting, or other services like entity formation, FinancePal is a one-stop-shop for your financial needs:
Integrations: FinancePal integrates easily with QuickBooks Online to ensure that your finances are up-to-date. You can use its other integrations, such as QuickBooks Time, Gusto, and bill.com to assist with time tracking, payroll, and bill pay. We ranked QuickBooks Online as the best small business accounting software, specifically for its project, class, and location tracking that can be customized for any industry.
Dashboard: FinancePal's dashboard is extremely user-friendly, with a clean and simple interface that's navigable easily:
Billing and invoicing: FinancePal has a user-friendly online platform that allows you to invoice your clients directly online. You'll also have access to a dedicated team of financial experts who can help you manage your A/R by streamlining your workflow. They can also handle administrative tasks, such as following up with late-paying customers:
Bookkeeping services: FinancePal tailors its services to meet the needs of your specific industry, so in addition to services, such as transaction recording and financial statement preparation, you'll also receive targeted feedback to help improve business operations. Services also include catch-up bookkeeping if you have fallen behind.
Accountants specialize in specific industries: FinancePal has industry specialists in agriculture, ecommerce, startups, restaurant and bar, hotel and hospitality, construction, real estate brokers and agents, and real estate investments.
Tax consulting and management: FinancePal can help ensure that you're always compliant when tax season rolls around. They can assist with annual income tax, quarterly payroll tax returns, W-2s, 1099s, and other tax form preparation. They can also evaluate your liability for sales and use taxes and ensure full compliance with tax laws.
Tax consulting: FinancePal's experts will look at your business structure and where you're located to determine your tax liability.
Tax filing: Your business taxes will be filed by FinancePal, and you can rest assured they'll be filed accurately and by the deadline.
Tax savings: Your tax expert will maximize your credits and deductions to ensure that you save as much money as possible.
Payroll: FinancePal specializes in online payroll support, and its team of experts can handle the majority of your needs. You can customize the services to fit your business, and you'll have full access to the payroll dashboard. Your payroll expert will calculate, file, and pay taxes on your behalf.
Entity formation: FinancePal offers an all-in-one solution for entrepreneurs who are in the process of forming their businesses. They can assist with selecting the right business entity, applying for an employer identification number (EIN), and identifying the contracts that need to be drafted.
FinancePal: Working With Your Bookkeeper
Once you sign up with FinancePal, you'll be assigned your own accounting team that will take care of your financial needs, whether that's accounting, payroll, or taxes. The team can also offer you valuable insights into your daily and monthly practices. Although they'll handle most of the work, you can use FinancePal's intuitive dashboard to monitor your account at any time. This dashboard serves as a client portal, allowing you to send invoices, upload documentation, and review reports. FinancePal also integrates with QuickBooks, one of our selections for best small business accounting software.
FinancePal has United States-based customer support and is available 24 hours a day, seven days a week. You can also access support via live chat, email, and over the phone. FinancePal's website has a frequently asked questions (FAQs) section for each of its services, along with a blog that includes articles about small business topics, such as entity formation and payroll solutions. This easy accessibility is useful if you have urgent issues or pressing tax questions.
FinancePal Mobile App
FinancePal used to have a mobile app for both Android and iOS, but it no longer appears to be available.
FinancePal Reporting
FinancePal provides standard financial reports, such as profit and loss statements, balance sheets, and A/R and A/P reports. You can also access these reports yourself to track your finances in real-ime.
FinancePal Alternatives
| | | | |
| --- | --- | --- | --- |
| Best For | Businesses that use Xero accounting software | Accounting firms that want automated bookkeeping assistance for their clients | Startups and rapidly growing businesses |
| Service Fee | Starting at $399 per month | Starting at $55 per month | Starting at $599 per month |
| Software Cost | $12 to $65 per month for Xero | Starting at $1,000 per month for platform and tools | Software included in price |
Bottom Line
FinancePal provides customizable and affordable financial services. Depending on the needs of your business, you can utilize the services to record and organize your business transactions, calculate taxes, and receive financial statements. The expertise of your team—whether that's in accounting, tax, or payroll—ensures that you'll be working strictly with professionals who are familiar with your business and industry.