Firm Central is Thomson Reuters' cloud-based legal practice management software for solo and small firms. It offers solutions for organizing matter documents, communications, legal research, and contacts in one place. We compiled Firm Central reviews from around the web and found that Firm Central has generally positive ratings. We also compared the most popular pricing options.
Firm Central Customer Reviews
Overall Experience: Good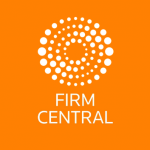 Ease of Use: Good
Customer Service: Good
Pricing: Fair
Summary of Firm Central Reviews
What Firm Central does well:
Users who gave Firm Central a positive review like that the software's integration and syncing capabilities enables them to accomplish many things (such as time, billing, and documentation) within the same platform.
What Firm Central does not do well:
Some users who gave Firm Central a negative review think that it could use less steps/clicks/pages to make it easier for users to navigate the platform.
Most Helpful Positive User Review
A positive reviewer from the site Software Advice said that what they like best about Firm Central is its integration of the case management software and the billing software. He said that they previously used both Amicus and Timeslips, which required them to transfer data between each and turned out to be a bit unstable. He is happy that Firm Central solved this issue for them. He also likes the very clean and professional appearance of the billing documents.
Most Helpful Negative User Review
A reviewer from Software Advice said some of the functions require too many steps. He said that the product could use some streamlining to make it easier to use, faster to go from document to document, or in and out of billing and other sections of the software.
Other Firm Central Reviews From Users Around the Web
Here are a few other resources for finding helpful Firm Central reviews from customers. We rated the review sites on a scale from poor to excellent based on how trustworthy and useful the reviews seemed.
| Review Website | Average Rating | Number of Reviews | Quality of Reviews |
| --- | --- | --- | --- |
| Software Advice | 4 out of 5 | 30 Reviews | Good |
| G2 Crowd | 3.8 out of 5 | 3 Reviews | Good |
| Finances Online | 8.8 out of 10 | Staff Review | Good |
*Average rating as of date article was written: Nov 13, 2017
Firm Central Pricing
Firm Central has three subscription plans: Core, Essential, and Premier. Prices are $40, $65, and $105 per user per month, respectively. The main differences between the three plans include time and expense tracking, trust accounting, and automatic alerts and updates.
| | | | |
| --- | --- | --- | --- |
| Monthly Price (per user) | $40 | $65 | $105 |
| Time & Expense Tracking | ✘ | ✔ | ✔ |
| Trust Accounting | ✘ | ✔ | ✔ |
| Deadline Assistant | ✘ | ✘ | ✔ |
| Client and matter management | ✔ | ✔ | ✔ |
| Document and task management | ✔ | ✔ | ✔ |
| Mobile App | | | |
| Customer Support | Self-help resources and documentation, 24/7 phone support | Self-help resources and documentation, 24/7 phone support | Self-help resources and documentation, 24/7 phone support |
The tools and solutions are broken down into the following:
Matter management
Time and billing
Westlaw compatibility
Calendaring
Mobility
Security
Integrations
Some of its integrations include Microsoft Outlook and Internet Explorer. A more detailed explanation of Firm Central Suite integrations can be found here.
Compare Firm Central Competitors
Not sure if Firm Central is the right legal practice management software for your small business? Look through our legal software reviews for comparisons.