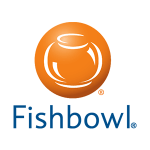 Fishbowl (formerly Fishbowl Inventory) is a manufacturing and inventory management software designed for small to medium-sized businesses. Its most prominent feature is its integration with QuickBooks. We compiled user reviews from around the web and determined that Fishbowl has a mix of positive and negative reviews.
Want to know the top inventory management software for small business? Read our Fishbowl alternatives guide.
Fishbowl Customer Reviews
Overall Experience: Average
Ease of Use: Good
Customer Service: Poor
Pricing: Average
Summary of User Reviews
What Fishbowl does well:
According to the positive reviews online, Fishbowl is easy to use and has a great sales and order tracking system. Users also like how Fishbowl integrates with QuickBooks. Others find it convenient that they can track serial numbers and lot numbers in their warehouses or factories. Some are happy that the software has its own POS system and that they can easily sell to clients using the platform.
What Fishbowl does not do well:
According to the negative reviews online, Fishbowl is more expensive than its competitors. Some felt that the customer service was lacking when it comes to disseminating training materials and handling complaints. Others experienced glitches such as doubled customer orders and charges, incomplete export of reports, and slow loading time on the platform.
Most Helpful Positive User Review
According to a user who gave Fishbowl positive feedback on Top Ten Reviews, the software's platform is easy to use. She thinks that the sales and order tracking features are comprehensive enough for both small and medium-sized businesses. She also said that she likes the option of tracking serial and lot numbers in warehouses.
Most Helpful Negative User Review
According to one user who gave a negative review on G2 Crowd, the software is sometimes slow to respond. He mentioned that they sometimes experience bugs while using the software (i.e. broken plug-ins and barcode scanning issues). He complained about customer support as well and said that no one answers their phone lines and that it sometimes takes Fishbowl weeks to answer emails. However, Fishbowl disputes that, claiming that its support staff currently answer calls live 91% of the time.
Other Fishbowl User Reviews From Around the Web
Here are a few other resources for finding helpful Fishbowl customer reviews. We rated the review sites on a scale from poor to excellent based on how trustworthy and useful the reviews seemed.
User Review Website

Average Rating

Number of Reviews

Quality of Reviews on Website

G2 Crowd

1.4 out of 5

10 reviews

Excellent

Top Ten Reviews

8.83 out of 10

Staff Review

Good

Software Advice

4 out of 5

358 reviews

Good

*Average ratings as of October 16th, 2017
Fishbowl Pricing
Fishbowl has two plans. Software for each starts at $4,395 for two users, and it becomes even more cost-efficient the more users you add. All user licenses are concurrent user, non-expiring licenses. Fishbowl Manufacturing manages advanced work orders, while Fishbowl Warehouse takes care of warehouse inventories.
Fishbowl's products include:
Barcode Hardware
Point of Sale Hardware
Boxstorm (Fishbowl's web-based inventory management platform)
Unlimited access to online training videos
Fishbowl also has additional inventory products like:
Asset Tracking Solution – for tracking manufacturing and consumption of goods
Fishbowl Go – Fishbowl's official mobile application
Fishbowl ShipExpress – a plugin that integrates with UPS, FedEx, and USPS
Fishbowl Checkout – the retail management solution for point of sale order processing
Fishbowl Hosted Services – a server host and dedicated support for associated IT issues
Fishbowl Anywhere – a plugin that lets you use the platform on any PC, Mac, or Linux device
Fishbowl for Salesforce – an app that makes real-time inventory numbers available in the CRM
Fishbowl offers a demo for users who want to see how the services work. They also have a 14-day free trial for those who want to try out the inventory management software.
Compare Fishbowl Competitors
Not sure if Fishbowl is the right inventory management software for you? Check out our comparison of three top inventory management software.