Floreant POS Review: Is It Right for Your Business?
This article is part of a larger series on POS Systems.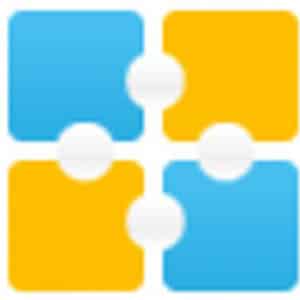 What We Recommend Floreant POS For
Floreant POS was developed to update the POS system of a popular restaurant business in 2008; hence, it is designed primarily for food businesses. It is one of our top picks for the best open source POS software, and since it is free, it is a good choice for small retailers and restaurants on a budget. The downside to this is that it can be more difficult and expensive to set up and maintain than a commercial product. In fact, we only list commercial products in our guide to the best restaurant POS systems for this reason.
We specifically recommend Floreant POS for:
Small and startup food businesses needing an open source system: Floreant POS is free and provides basic features that will allow you to operate your restaurant and provide dine-in, takeout, and bar tab options to your customers. Floreant POS has the simple and straightforward user interface of a paid POS software but the benefits of open programming, making it a user-friendly choice for small food and restaurant businesses wanting a flexible open-source POS system.
Mobile food trucks, food popup stalls, and traveling food carts: Floreant POS can run offline and operate on mobile devices with minimum system requirements. If you travel from one location to another or don't have a wired or reliable internet connection, then Floreant POS is a good option to consider. Although, keep in mind we only list commercial software in our guide to the best food truck POS, as it tends to be more user-friendly.
When Floreant POS Would Not Be a Good Fit
Large or upscale restaurants: Floreant POS lacks advanced restaurant POS features such as inventory management and customer relationship tools, making it a less-than-ideal choice. See our recommended restaurant POS systems to find a more suitable one.
Regulated industries: Floreant POS doesn't have features to manage unique industry regulations such as those for liquor and tobacco. Check out our recommended vape shop, liquor store, and convenience store POS systems for a better fit.
Businesses needing thorough analytics: Floreant POS' reporting tools are basic and may not be enough for multichannel retailers or businesses with extensive inventories.
Looking for something different? See our guide to the best POS systems for small businesses to find a solution that matches your needs. If you are on a budget but do not want the complexities of an open source product, there are also several free commercial POS systems available.
Floreant POS Overview
PROS

CONS

Basic program is free
Lacks customer management tools
Relatively quick installation
Advanced features are paid add-ons
Works offline
Limited integrations
Open-source provides flexibility options
Difficult to customize reports
Open-source software can be difficult to maintain
Floreant POS Pricing
Floreant POS is free. With the initial download, you get access to its basic features that include point-of-sale, table service, kitchen control, user-level permissions, and a mobile register.
Add-on modules for advanced features have a monthly fee.
Floreant Cust (home delivery and pickup): $9.99/month per terminal
Floreant Inventory: $9.99/month per terminal
Floreant Floorplan (visual floor planning): $9.99/month per terminal
Floreant POS' features are very basic, but if you're just starting your restaurant business and budget is a top concern, it is worth trying before upgrading to paid platforms.
If you need more essential features, such as a customer-facing display or online ordering system integration, then consider upgrading to ORO POS, Floreant's paid version. It costs $34.99 per month, per terminal (paid annually), and includes tips payout, more flexible reporting features, and the ability to split tabs. A Floreant POS vs ORO POS comparison guide can be found on the provider's website.
Floreant POS Payments and Hardware
It uses Authorize.net as its payment processor. You are not required to purchase hardware from Floreant POS, and it even provides a list of recommended hardware equipment and accessories.
Make sure that your hardware of choice meets these minimum operating requirements:
Any OS that supports Java 8
1024×786 or higher resolution display
At least dual-core Intel processor
4GB memory
64GB hard drive
Floreant POS Features
While setting up an open source POS can be more complicated than downloading a cloud-based POS app, Floreant's process is relatively easy. You just need to download the software's zip file and the latest version of Java. There are plenty of how-to videos to help you—there's even an installation guide available—but here are the steps:
Download the software in your computer
Create a new database
Configure initial POS setup
Configure back office (printer, currency, users, customer display, products, and more)
Once you have configured your back office settings, you can start using Floreant POS in your restaurant.
Offline, Mobile, and Modular
Since Floreant POS is not a cloud-based platform, it runs without an internet connection—this can be useful for mobile food trucks where you are unsure of the connection in your location. Additionally, Floreant POS can run on tablets (like Microsoft Surface 4 and Dell Venue Pro) that support Java configuration and on devices that have low specifications. This allows you more mobility, as you can process and take orders away from your register.
Its templates and database are designed to handle different types of products and is flexible to different food businesses—dine-in, fast food, bar, or any other type. You can modify the code if you are techie enough to make it exactly the way you want.
---
Front-of-House Managerial Functions
Floreant POS provides different dashboards based on set user-level permissions. For example, servers can access table and kitchen management options, while managers can assign cash drawer, payout employee tips, split tickets, and confirm voiding any ticket.
---
Kitchen Supervision
Once an order is keyed in, managers can send specific cooking instructions to the kitchen and even include guest requests. Managers can also monitor kitchen wastage, allowing them to manage the food and plan to reduce or eliminate waste.
---
Table Service
Servers can locate available tables and seat guests easily as table buttons show ticket numbers and their corresponding status. This allows them to easily edit and reorder food, split the check, and print a guest check from the touch-screen terminal.
---
Kitchen Display Control With Multi Printer Support
Floreant POS offers both kitchen printers and kitchen display options with its system able to group printers and route requests accordingly.
---
Bar Tab
You can name a tab and pre-authorize certain amounts per tab or beverage order. Floreant POS also provides standees in separate floor tabs. In the case of bars, creating order tabs is made easier—you can name tabs and allocate ceiling amounts for each.
---
Cash Terminals Management
Cash terminals linked to Floreant POS can receive magnetic cards and partial payments and even calculate discounts, allowing you to accept a wide range of payment types. It also directly connects the cash drawer in each terminal, and managers can assign a drawer to an employee and reconcile when they leave the store.
---
Financial Reports
Floreant POS is equipped with standard management information system reports: daily sales reports, sales summaries, drawer pull reports, and more.
---
Floreant POS Ease of Use
Quick and easy installation
Intuitive interface
Self-service onboarding
Live chat support
Help desk
Library of how-to guides
It takes only a few minutes to download Floreant POS. Since it is open source, it is released "as is" and does not offer much support for customization or dedicated support for onboarding.
It does provide detailed installation and how-to guides on its website that can help you with set up and use, along with live chat support and a 24/7 help desk. A toll-free number is indicated on its support page but doesn't specify customer service hours.
Top Floreant POS Alternatives
| | | | |
| --- | --- | --- | --- |
| | | | |
| Best for: Those requiring an all-purpose, free, and mobile POS | Best for: Brick and mortar retailers | Best for: Grocery stores and high-volume sales | Best for: Restaurants |
| Monthly fee from: $0 with payment processing; some features add on | Monthly fee from: $99 | Monthly fee from: $99 | Base monthly fee from: $69 plus $500 installation fee |
| | | | |
If you're unsure Floreant POS is right for you, see how it compares with our top POS systems.
What Users Think About Floreant POS
As expected, most users love that Floreant POS is free. A majority mentioned that it is also easy to install and has a simple and straightforward interface. There were not a lot of complaints, but most of the negative feedback centered around the lack of advanced features and available integrations.
At the time of publication, Floreant POS reviews earned the following scores on popular user review sites:
| Users Like | Users Don't Like |
| --- | --- |
| Quick and easy to install | Sometimes lags and crashes |
| User-friendly | Limited integrations |
| Lacks advanced features | Difficult to customize reports |
Bottom Line
If you need more advanced features, consider getting ORO POS, which has made the list for several POS categories we've reviewed because of its value. However, its free version, Floreant POS, is a good option if you are just starting your food business and would like to keep operating costs down. It is quick and easy to install, comes ready for several databases, and can run in offline mode. Download it to get started.