Follow Up Boss Review: Is It the Right CRM for Your Business?
This article is part of a larger series on CRM.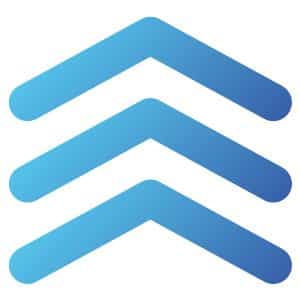 Who Follow Up Boss Is Best For
Agents or teams wanting an all-in-one real estate CRM with robust automation tools: Follow Up Boss offers crucial features that help real estate agents stay on top of lead management and follow-up tasks. Workflow automation tools allow agents to engage with leads at the right time—whether that is sending a follow-up email or a greeting on their birthday. This is one of the reasons why Follow Up Boss made our list of the eight best real estate CRM software platforms.
Real estate agents and agencies that need an omnichannel communication platform: Follow Up Boss provides agents with a centralized platform to communicate with contacts via short message service (SMS) texting, email, and an in-app phone. A unified team inbox helps teams keep track of all active conversations. Alternatively, users may consider LionDesk or HubSpot CRM—both of which offer the same multi-channel communication capabilities.
Who Follow Up Boss Is Not a Good Fit For
Businesses not engaged in real estate services: Follow Up Boss is built specifically for service businesses in the real estate industry; hence, companies that aren't in real estate would get little value from this platform. For non-real estate CRM options, check out our article about choosing industry-specific CRM providers or best CRMs for small businesses for general-purpose use.
Users who need built-in transaction management tools: While Follow Up Boss offers a powerful real estate CRM platform to help you manage lead generation efforts, run email campaigns, and streamline sales activities, it lacks in-app transaction management tools. Users who want a real estate CRM with these features built in should consider TopProducer instead.
Follow Up Boss Overview
PROS

CONS

Integrates with more than 200 real estate lead sources, including Realtor.com and Zillow
No free plan, and pricing is on the higher side; there is also a high jump in pricing from the entry-level plan to mid-tier plan
Advanced lead distribution feature auto-assigns leads to real estate agents based on their location or geography of expertise
Built-in dialer and dedicated telephone number are only included in the higher-priced plans; entry-level plan users can only access these through an add-on purchase
Follow Up Boss Pricing
Follow Up Boss pricing ranges from $57 per user, per month to $833 monthly in a plan that includes up to 30 users. All plans include fundamental features, such as lead and contact management, automatic lead follow-ups, and drip engagement campaigns. Grow plan subscribers can also purchase a dialer add-on for $39 per user, per month.
While at first glance it seems like there is a huge jump between the plans, keep in mind that Follow Up Boss pricing for the Pro plan includes access for 10 users and the Platform package includes access for up to 30. With annual pricing, this makes the Pro plan's per-user cost as low as $41.60 vs the $57 per user monthly cost of the Growth plan.
Sign up for a 14-day free trial before subscribing to one of the following Follow Up Boss' paid plans:
Plans

Grow

Pro

Platform

Best For

Individual realtors or small real estate agencies that need a CRM with lead generation tools

Businesses that need multi-channel communication tools, including an in-app phone, SMS texting, and email

Real estate firms that need a centralized system to monitor the performance of their large pool of agents

$57 per user, per month

$416 includes up to 10 users per month

Additional seats cost $49 each per month

$833 includes up to 30 users per month

Additional seats cost $20 each per month

$69 per user, per month

$499 includes up to 10 users per month

Additional seats cost $49 each per month

$1,000 includes up to 30 users per month

Additional seats cost $20 each per month

Automatic Lead Follow-up

✓

✓

✓

Drip and Batch Emailing

✓

✓

✓

Phone Number and Dialer (per User)

Additional $39 per user, per month

✓

✓

Call Reporting and Recording

Available upon purchase of the dialer feature

✓

✓

Dedicated Success Manager

✕

✕

✓
To learn more about Follow Up Boss pricing and each of its subscription options, select a plan from the drop-down menu below:
Grow Plan
The Follow Up Boss Grow plan includes fundamental CRM features such as lead management, activity monitoring, and deal tracking. It provides tools to nurture potential clients, like drip email campaigns and marketing automation, as well as the ability to measure the success of these engagements through email opens and click tracking. Grow plan users can opt to add on the dialer feature and access tools like automated call logging and web calling.
---
Pro Plan
The Pro plan, which includes access for up to 10 users, includes all the features in the Grow plan, and more. Notable additions are the team leaderboard, personalized onboarding, and enhanced support and training. All users get their own dialer as well as access to call features like transfers, recordings, and reports. It also provides teams with a shared inbox so no message from leads or contacts goes unanswered.
---
Platform Plan
The Platform plan is Follow Up Boss' most advanced plan, and the monthly price includes access for up to 30 users. Apart from the features included in the Pro plan, the Platform plan offers users white-glove onboarding and CRM data migration, priority support, and a dedicated success manager.
---
Follow Up Boss Features
Follow Up Boss' features are categorized into three main areas: CRM (or sales), marketing, and reporting. The CRM software features provide tools to manage and track leads and engage with potential clients. The marketing features are focused on nurturing prospects and engaging cold leads. Meanwhile, reporting features provide a robust overview of agent performance and the effectiveness of your sales and marketing activities.
General Features
Lead assignment
Lead imports
Round-robin lead distribution
Automated drip engagement emails
Lead engagement smart lists
Calendar and appointments
Bulk emailing
Lead source reporting
Agent activity reporting
Expand the tabs below to see a breakdown of some of the key features the Follow Up Boss CRM includes:
Follow Up Boss 'Action Plans'
Action Plans are a Follow Up Boss feature that allows users to automate the next steps for new leads based on criteria like price, neighborhood, or age. Action Plans update on a daily basis and provide suggestions to agents for tasks they need to accomplish to stay on top of lead management activities—whether that is doing a follow-up call or scheduling a closing date.
---
Team Leaderboard
Follow Up Boss' team leaderboard tracks agent performance in real time based on all logged deals in the system. The shareable dashboards show various areas of progress for each agent, including appointments set, calls made, leads won, and revenue brought in. Team managers can use this real-time leaderboard to recognize top-performing agents and motivate the whole team to chase more leads, close more deals, and generate more commissions.
---
Reporting & Analytics
Follow Up Boss offers CRM report generation tools for extracting data-backed reports that reflect performance in operational areas, such as new leads won, appointments closed, and revenue generated. Users can also view various areas covering specific periods of time to better analyze customer behavior and buying patterns.
---
Mobile App
The Follow Up Boss mobile app lets real estate professionals access the CRM dashboard from anywhere. This includes access to all of the CRM's features, including lead management, calendar, dialer, and files, making it convenient when working remotely or to quickly find information while meeting with clients.
---
Third-party Integrations
Follow Up Boss has CRM integration capabilities with many third-party applications, both for general productivity and real estate-specific use. These integrations give users the ability to synchronize data into the CRM platform, manage their social media accounts, track insight trends, and enhance productivity.
Some of the most popular integrations include:
Gmail
Google Calendar
Mailchimp
Microsoft Office 365
Callingly
BombBomb
Brokermint
Conversion Monster
---
Ease of Use
The Follow Up Boss CRM interface is laid out in a simple and straightforward manner—it's easy for users to navigate the system and find the tools they need. Most Follow Up Boss reviews said users find the system easy to learn and use with little to no learning curve. They also like that it is easy to sync the software to other business tools, such as email marketing, lead generation, and transaction management.
Customer Service
Follow Up Boss offers customer support from 8 a.m. to 8 p.m. (Eastern Time) seven days a week via email or phone. Users can also submit a ticket via its website. An online resources page also provides Follow Up Boss users with how-to guides showing how to maximize the use of the platform and answers to frequently asked questions (FAQs).
Follow Up Boss Alternatives
Follow Up Boss is designed for a range of real estate professionals, such as brokers and real estate agencies, but that doesn't necessarily mean it's the best CRM for your real estate business. If you are looking for the best Follow Up Boss alternatives, start with the providers below or check out our list of the best real estate CRM software:
| | | | |
| --- | --- | --- | --- |
| | | | |
| Best For | Real estate professionals who use Facebook to generate leads | Real estate agencies wanting to use landing pages to generate leads | Real estate professionals who want access to real-time industry updates |
| Starting Price | $21 per user, per month | $29 per month | $54 per user, per month |
| | | | |
What Users Say in Follow Up Boss Reviews
Overall, Follow Up Boss reviews show that users find the CRM software to be a crucial tool in generating and managing leads. They like the automation tools that help them stay on top of pipelines, deals, and tasks. Managers said the tool is instrumental in improving their team's overall efficiency and productivity. On the other hand, some negative Follow Up Boss reviews mention steep pricing and subpar customer support.
At the time of this publication, Follow Up Boss had the following review scores from popular user review sites:
Bottom Line
We recommend Follow Up Boss for real estate agents or teams who want to streamline lead outreach and marketing in a single system. Users will find its Action Plans feature useful in helping to expedite the progress of deals in the pipeline through automations. However, while the real estate CRM has excellent features, Follow Up Boss pricing for higher-tier plans is steep, making the Pro and Platform plans better-suited for larger teams.