Statista predicts that the value of the U.S. food truck industry will grow from $856.7 million in 2015 to $996.2 million by 2020. This remarkable growth proves that food trucks are here to stay. We asked experts to share their best business strategies to help food truck owners pull ahead of the competition.
Here are 19 outstanding food truck marketing and advertising tips from the pros.
---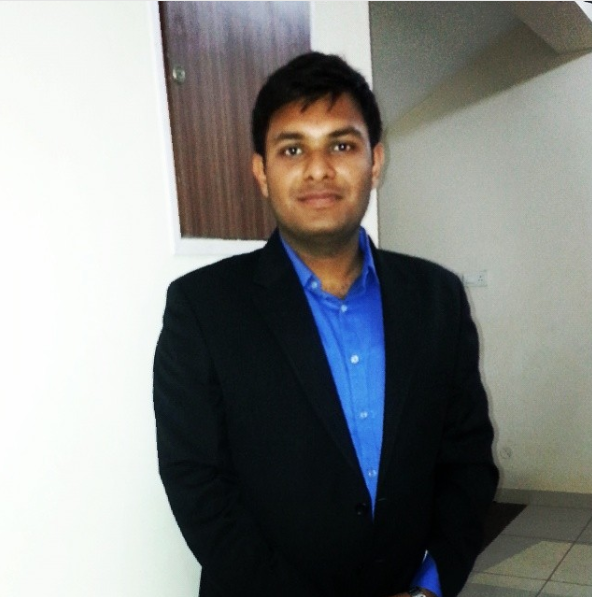 1. Embrace Mobile in All Its Glory
Jaykishan Panchal, Content Marketing Strategist, MoveoApps
When you are in the mobile food business, it is only fitting that you also adopt mobile technology to promote your business. There are numerous ways mobile can make food truck marketing easier and more effective. By using a QR code leading to a unique landing page, you can let your customers view a detailed menu with information on every item. You can link the QR code to a complete website that talks about your journey and what makes your food truck special. Customers can even place their order online and avoid waiting in the queue. Mobile payments are another way to make the process faster and more convenient.
---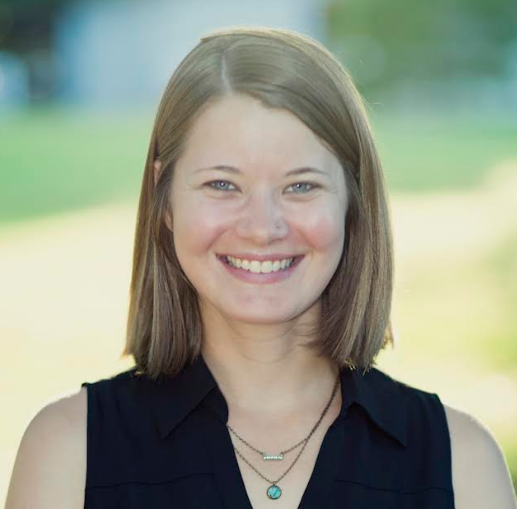 2. Partner with Other Businesses and Build Relationships
Amber Ooley, SEO Specialist, Thrive Internet Marketing Agency
Whether it's through social media or foodie blogs, offer an exclusive tasting once a week, month, or season and invite a few influencers in to try out the new menu items and share their thoughts. Free food in exchange for honest public thoughts = yes, please! People trust people, and if your customers don't know you yet, it'll be a harder sell versus someone they follow online. Plus, you'll get honest feedback from "foodie experts" and it may give you some ideas for future menu items.
---
3. Conduct Location-Based Advertising
Emily Andrews, Content Strategy & Marketing Consultant, InfoTracer
The most major and important base element that should be included in your marketing and advertising strategies is creating awareness and interest via local advertising, both online and offline. Thanks to technology, you can pinpoint a customer's location and provide location-based advertisements on their mobile and other devices. Social media marketing is proven to be one of the most cost-effective and efficient ways of creating brand awareness, maintaining relationships with customers and acquiring new ones. Make sure to give up-to-the-minute updates on all your major social media platforms on where you are, where you will be in a couple of hours, and the type of menu that you have on board.
---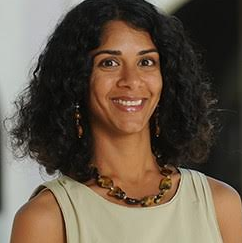 4. Put a Spotlight on Your Ingredients
The unfair perception that I have always had about food trucks is that the food is not healthy. I don't know where the ingredients are coming from, there is no nutrition information provided, and I don't know how much grease is in the food. I just know the name of what I'm ordering, how much it costs, and how much I enjoy it eating it.
The challenge with this is that food truck owners and operators may be losing a large portion of the market. As people become more health conscious, they want information regarding what goes into that sandwich they're eating. Additionally, as the farm-to-table movement continues to grow, consumers want information about the source of their food. I think that if food truck owners and marketers advertise the ingredients and nutrition value, they may be able to target a different segment of more health-conscious consumers who are still looking for good food and are also willing to try new things.
---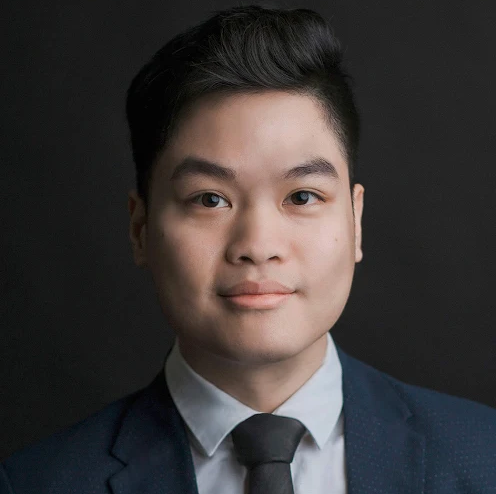 5. Use Specific, Long-Tailed Keywords to Rank in Searches
Hung Nguyen, Marketing Manager, Smallpdf
I think SEO is a great way to kick-start the marketing efforts of food trucks. It's free, and it's great to target your core audience—which is something that may be hard when it comes to targeted ads. A basic search on SEMrush shows that the phrase "vietnamese food truck" only has 320 searches in the U.S. More specific terms, such as "vietnamese food truck austin" or "vietnamese food truck los angeles" only have 40 and 20 searches, respectively. This is not surprising, as I don't think many of us look for "food truck" specifically. These keywords are great as they're not difficult to rank for, but to draw in more customers, you'll have to widen your SERP reach to acquire more customers.
---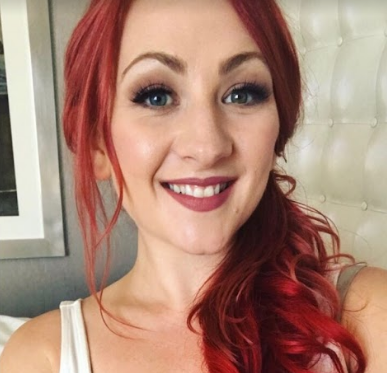 6. Engage Your Customers on Social Media
Marissa Ryan, CMO, VisualFizz
Make sure to remind your users to follow you on social media so they can find where you are. Use geo-location specific hashtags, such as #MainStreet, and also use the check in to select exact locations. Posting a photo of the truck around recognizable landmarks or buildings is even better.
You can also use social media to determine the best location to choose. For example, using a heat mapping tool (like when you pinch the opening screen on Snapchat) or even local apps specifically for food trucks can help you determine the best place to park your food truck according to foot traffic levels. You can search apps for food trucks + your city to search for the apps that serve your location.
---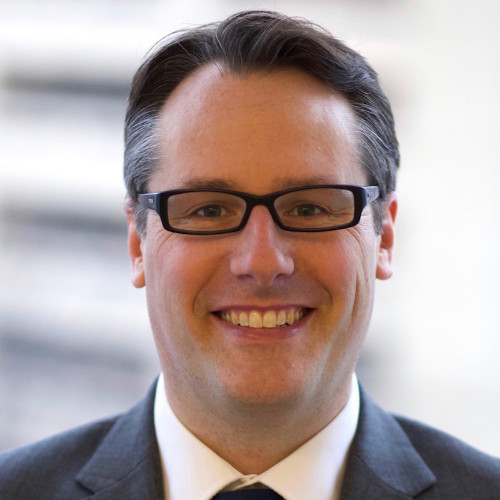 7. Advertise Your Schedule
Jonas Sickler, Marketing Director, ReputationManagement
Mobility is the biggest marketing challenge for food truck owners. Customers often decide on-the-go where they want to eat for lunch. While they always know where their favorite restaurants are, your food truck doesn't have a fixed location. Focus your marketing efforts on letting your customers know where to find you.
Use social media to broadcast your location.
Send out texts or emails to notify customers where you are for the day.
Try to park in consistent locations on certain days of the week, and provide a schedule with a map on your website to help people plan ahead.
---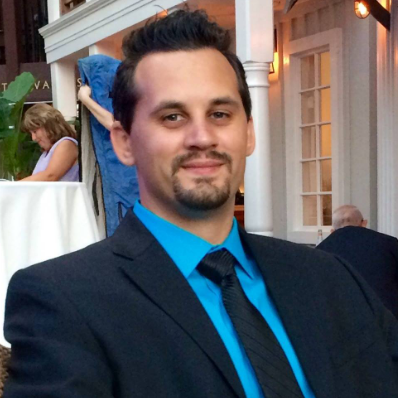 8. Market Your Food Truck Like It's a Band
I recommend food trucks treat their marketing like a band. Build fan following through social media and promote your daily location like a rock star event. Amazing food and service with a small incentive to follow your company on their favorite social media site should yield a significant fan following. Don't forget to have a slick-looking, mobile-friendly website promoting your food and upcoming locations. Make sure your locations also promote your presence through their websites and social accounts.
---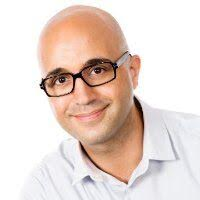 9. Add a Chatbot to Your Facebook Page
Marco Distefano, CEO and Founder, Rankify
I have noticed a huge change in the market. With social media being a big player in today's advertising, Facebook has become more relevant than ever in getting people to the windows of my clients' food trucks. It all starts with a killer offer (get a free taco), creating a messenger ad in Facebook, and the creation of a chatbot to deliver the offer voucher (ManyChat). Chatbots keep everything in one platform (Facebook Messenger), which makes Facebook happy and then lowers the price of the ad spend compared to sending someone to a landing page. On top of that, once someone enables the chatbot, not only are they engaged and super impressed by your bot, they are now a subscriber, so you can broadcast deals out to your list of subscribers whenever you want (don't overdo it, though!).
---
10. Plan and Create Content and Events
Alistair Dodds, Marketing Director and Co-Founder, Smoking Chili Media
My advice to any mobile food truck business owners is to plan and create a newsworthy content and event plan. Research influential local bloggers and journalists, start to build relationships with them through social media, and then put your plan into action. For example, host an event that includes local business bigwigs, movers and shakers, and/or local business associations. Tie the event to a charity-related issue like an auction or fundraiser. Local business leaders will have contacts in the local press that they will be willing to reach out to if they can also gain some added exposure for being part of a good cause.
---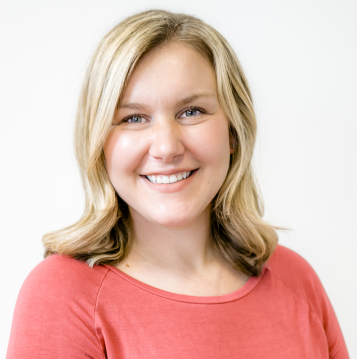 11. Employ Geofencing
Employ geofencing and serve up ads to people as they enter a certain location, depending on where the food truck is parked for the day. As users enter a geographic location and are on their mobile device, the food truck ads can be shown. Using a promotion within the ad will also help draw that hungry person directly to your food truck, which just so happens to be within walking distance for them.
---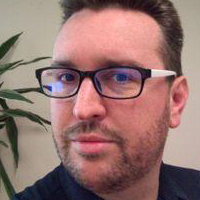 12. Design Your Truck with Marketing in Mind
Joe Goldstein, Director of SEO & Operations, Contractor Calls
Food trucks with cult followings pull in more customers, can operate at higher margins, and have more leverage when negotiating with food truck associations. With that in mind, print your Instagram handle clearly on the truck, and consider adding an original hashtag that coincides with your overall brand (such as #quesoholic or #cheeseislife for a quesadilla truck). Develop a couple of superlative dishes, such as the world's spiciest donut, that also show up well on camera. Consider offering professionally-designed but inexpensive merchandise, like stickers, that also tie into your theme. Finally, add some designs to your truck that might not be obvious at first glance, such as the perfect background for selfies, a funny license plate frame, or subtle, etched designs on your hubcaps.
---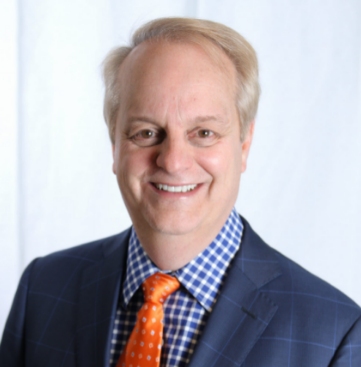 13. Include SMS Marketing
We've had great success with food trucks utilizing SMS text message marketing. The reason it works so well is that 97 percent of all text messages are opened and read within 15 minutes of receipt. Social media and email don't have the same open rates or the same timeliness. Savvy food truck operators are getting opt-ins from customers and notifying them when they are near a certain location. We've personally witnessed employees coming out of an office building to walk directly to our customer's gourmet cupcake truck.
---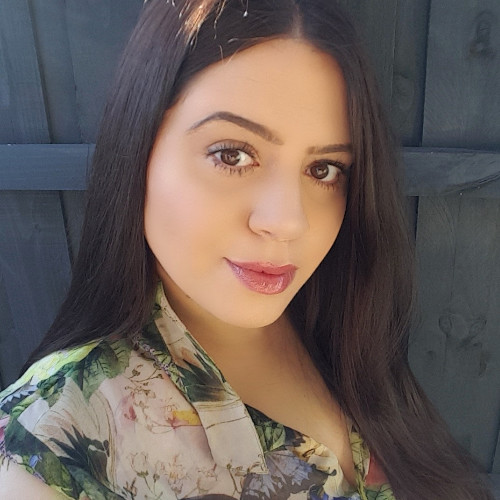 14. Cultivate Leads with Google Ads
Natalie Athanasiadis, Founder & Head of Growth, Ormi Media
A great strategy to market mobile food truck businesses is Google Ads that can be used drive high-ticket corporate and event catering leads. The benefits of Google Ads is that they are live instantly and you can start with the budget that you have, even if it is on the smaller side. Depending on your location, you can cultivate leads sometimes for a few dollars, and with a good sales process in place, you can generate thousands of dollars in new business and repeat customers. Then once you generate more revenue with your efforts, you can ramp things up and drive more momentum as your budget allows.
---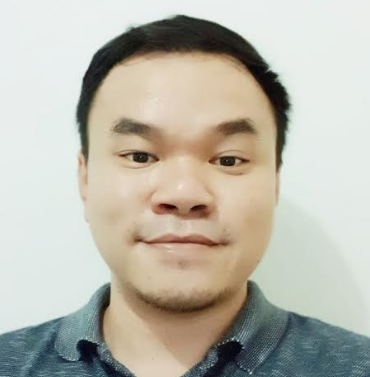 15. Use Bluetooth for Marketing
Steve Kurniawan, Content Specialist & Growth Strategist, Nine Peaks Media
One of the newest marketing tactics that is implemented for food truck marketing is proximity-based marketing by using Bluetooth, mainly through Google Beacons or the Nearby platform. This way, when a customer comes close to your Beacon location (which is commonly placed on your food truck), around 100 meters in range, they will automatically receive a notification. You can send them an interesting ad, your menu, or even the ability to order from this Beacon ad and they can come to the food truck and pick up the order. You can even run a contest (the first visitors who show this ad will get a free product, etc.).
You can combine this with the standard opt-in marketing to maximize mobile reach, and so your food truck now is not solely limited to the truck's current location.
---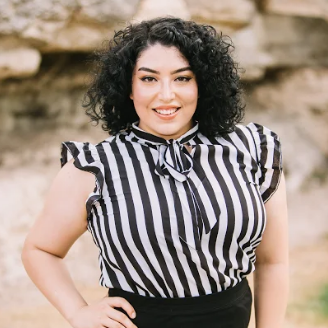 16. Reach Out to Food Influencers
Fabiana Meléndez, Publicist, Zilker Media
One of my biggest pieces of advice is to actively reach out to food influencers. Most restaurants want to focus on large influencer outreach (people with 10,000+ followers), but it can be hard to reach out to that tier if you have just started. I find that the most successful route is to reach out to well-known, but small, influencers (those that have between 4,000 and 9,000 followers) and invite them in to try the offerings and take pictures. You can host a small-scale influencer event, and include all the important social information and certain copy you'd like to include, such as specials, etc.
---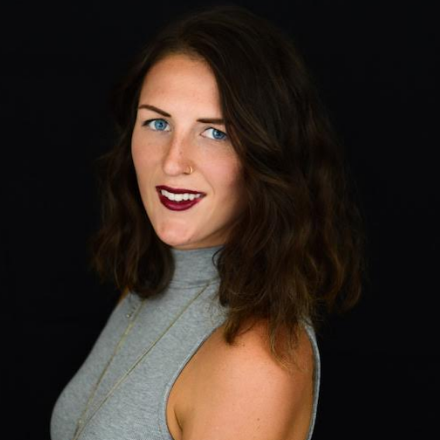 17. Make Your Content Easy-to-Read and Relatable
Abby Hofrichter, Community Manager, Speech Bubble PR
When promoting a food truck online, it's essential to create relatable, easy-to-read content for social media so that potential customers can connect with the business without having to work overly hard. When we started working with Schmidt's Sausage Truck, they relied on an automated third-party feed to share stops on social media, which resulted in an inconsistent, lifeless string of locations and times that weren't optimized for specific channels. The difference was made by sharing photos of the food and the truck's customers that users could connect with alongside a clear, easy-to-read list of stops for a selected day or time period.
This change, paired with our agency tailoring social content to individual channels (resizing photos, tagging appropriate accounts, etc.), was key to the Sausage Truck growing a dedicated online following that uses their social media feeds as a means of planning meals and visits.
---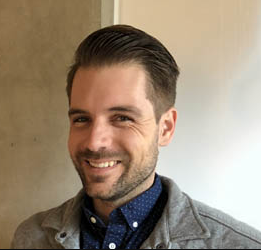 18. Work on Your SEO Strategy
A big misunderstanding I encounter on a regular basis from small local businesses, such as food trucks that operate using a service area rather than a storefront, is that the basics of local search engine optimization (SEO) do not apply. In fact, covering your local listings in a comprehensive way is extremely important to mobile businesses. I suggest checking off these three listings first: Google my Business, Bing Local, and Yelp. Be sure to use a consistent business name, address, and phone number. Then opt to display your service area rather than displaying an address.
---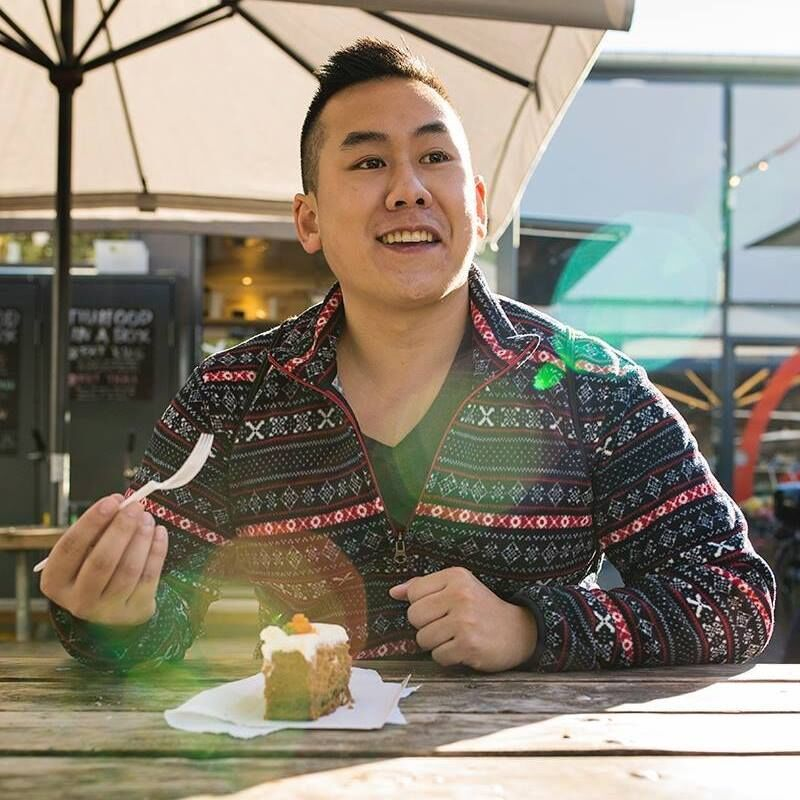 19. Start with a Small Menu and Market Actively
When the truck first opened, to make things operationally easy, the menu was kept small. As we continued to learn what customers liked and came back for, we then pushed forward on that marketing front (in our case, it was our rotisserie chickens and porchetta sandwiches). We also leaned into the aesthetics of our truck to attract people; because our truck is a mobile rotisserie, our grill masters don't sit behind a window taking orders or cooking inside the truck, but set up a table outside with the truck doors open so that people can see our chickens cooking and can interact directly with our grill masters. We also pushed hard to work with any local publications that might be interested in covering our truck and invited media personnel as well as social media influencers for free tastings
---
Over to You
For those with a serious passion for food service, food trucks are a great alternative for restaurants. So if you're planning your own food truck business right now, consider our expert tips and strategies in this article to make sure your business hits the ground running.
Want to share your own food truck marketing strategy? Let us know in the comments.
You May Also Like