There are a lot of ways to market your business, and advertising is one of them. However, it is expensive and can take a huge chunk out of your marketing budget. The good news is there are a lot of ways to get free advertising – you just have to think out of the box and be a little creative.
We gathered the 29 best free advertising ideas from the pros to help you spread the word about your business.
Free Advertising Ideas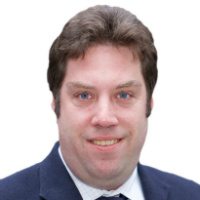 Especially if your business relies on local customers or foot traffic, you want to make sure your business is listed in as many online directories as possible. More listings ensure your business comes up in more local searches, which translates directly into more customers finding your business. Scan your listings with Yext and find out how well your business is listed across the web.
---

If you have a local business, you might consider handing out inexpensive promotional items like pens, calendars, or fridge magnets. People tend to keep and use these types of items, and they really do refer to them when they wish to make purchases. Make sure these contain clear reminders of your business, and this should include your website address and other contact information.
You might also have promotional T-shirts printed up. Of course, you should wear your shirt to any casual event. You might also use them as prizes in a contest or give them to good customers.
---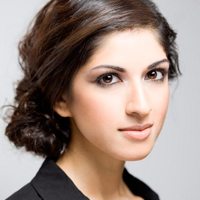 You've got to write P.E.A.C. content, which stands for Practical, Entertaining, Awe-Inspiring and Credible. On top of that, to increase blog traffic, you've got to conduct outreach to let people know what you produced. Without conducting outreach and asking people to share or reference your content, how do you expect to have it seen?
---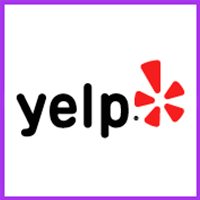 Before a new client walks through your door, they are likely to look up reviews on sites such as Yelp to see what sort of experience previous customers have had. There's plenty of competition out there, so make sure your business stands out by using paid ads on Yelp. Sign up today and you'll get $300 in free advertising credit.
---

5. Get your website content to rank high by writing about popular topics.
My favorite free method to advertise is content creation. We simply research the topics that our customers have the most burning questions about and write about them on our blogs. This draws a ton of traffic our way and helps us earn clients. I have always stuck to my business mantra that if you can educate your consumers, you will earn their trust and their business.
Check out this article on how to increase your Google page rank.
---

6. Optimize your local SEO.
Jon Eyre, Director of Content, Podium
Technically this might not be considered 'advertising,' but one of the best things that a business can do to promote their business for free is optimizing for local SEO. This includes doing simple things like claiming your business listing on places like Google+, Facebook, and YP.com. But that's just the first step. Once you've claimed the business, you'll want to ensure the name, address, and phone number is consistent across all of these listings, that you've uploaded photos, added your hours of operation, and start collecting online reviews.
Doing these simple things will boost your business' local SEO ranking, which will improve the likelihood of showing up in the Google map section of a search query, which is where many people go when looking for a business.
---

7. List your business using Google My Business.
James Parnwell, Managing Director, TheOnlineCo
I would say the most effective free digital marketing method that you can implement in about 5 minutes is to set up a Google My Business profile. You simply need to input your name, phone number and address, as well as a few images and you, are all set… well almost!
Google wants to verify that your address is a real one and the way they do this is to send an old fashioned postcard to the listed address with a pin code on it. You simply enter the pin code and your bonafide Google My Business account will turn up Google Search results. Once this is done you need to get your favourite customers to give you a review, the first target is to get five so the gold stars appear on your listing, but the more you can get the better.
---

8. Write guest posts for different websites and blogs.
Writing an article for a niche website or blog is probably one of the easiest ways to advertise your product or service, while building your know, like and trust (KLT) factor at the same time. The best thing about this is that these are channels that have already established themselves to their targeted audiences and all you have to do is allocate some time to tap into their audience reach.
---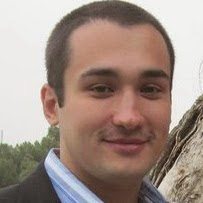 You can also include links to your site on your Quora answers (just avoid being overly promotional).
---

10. Participate on Reddit.
Shane Young, The Entrepreneur's Virtual Assistant, boxChecked
Nothing in life is free. To advertise your business, you have to invest your time, and your time costs money. So when you look at promoting your business, you have to look at where you get the best ROI.
Participate in massive online communities that relate to your business like Reddit. Find ways to help people for free. While you are helping them, you can establish yourself as a subject matter expert. You also learn the common questions people ask. You can then create blog content that answers those questions. Then next time the same question gets asked, you can answer with a shorter answer and a link to your blog. This drives interested customers to your site organically and shows the search engines that other sites link to you with links that people follow. This is high value traffic especially as you get better at writing content targeted at your core customer.
---

11. Publish expert content on LinkedIn.
If you're looking for new opportunities to connect with other like-minded professionals and potentially work together, then LinkedIn offers a great opportunity to do that. Their feed is now public and they have a robust blogging platform for their members. Choose a topic that you're an expert in and write regular content surrounding that topic to build your credibility as a thought leader.
---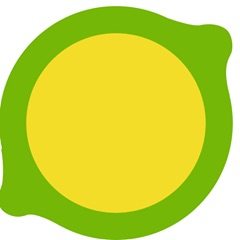 12. Send cold emails.
Felipe Bernardes, Customer Service and Administrative Executive, Lemoney
Since we are a startup with limited budget, finding ways of advertising for free is crucial for our business.
The main challenge for a company in our stage is being noticed and bringing clients from zero. A good strategy to start is sending cold emails. Since it's not everybody that likes receiving those, you have to run good tests so you can tailor effective ones that reach your public. At the same time, you have to put in effort to creating a qualified list of emails.
People love things for free, so offering users benefits when indicating or inviting new contacts is a great approach on reaching new clients. Another tactic, is co-blogging, or offering specific knowledge to influencers/bloggers that focus on the same area that your company is developing its business. And last but not least, asking your clients reviews about their experience using your service or product can really help bring new traffic towards your website.
---

13. Do interviews on podcasts.
I have found that the best way to advertise my business for free is to do interviews on podcasts that cater to my target audience. It is partly through this method that I ended up on a list of the top 100 business bloggers for 2015, which in turn opened other doors for me.
---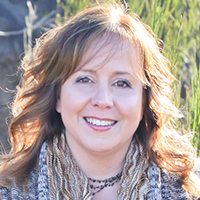 ---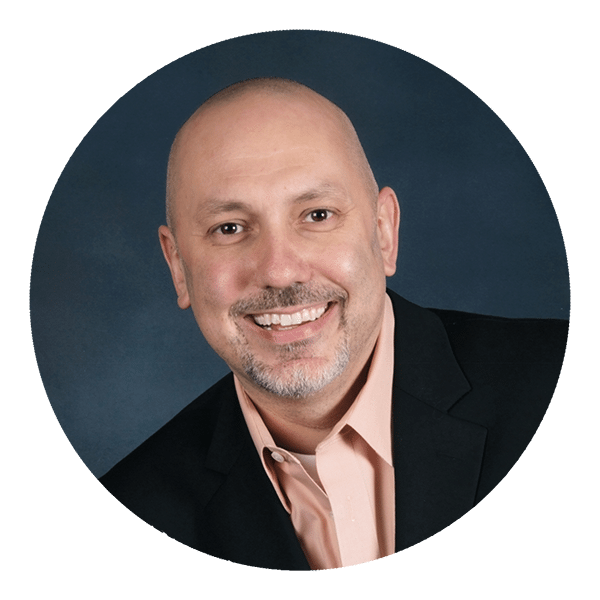 15. Work on your social media efforts to improve your SEO.
When it comes to free advertising, understanding how social and SEO go hand in hand is paramount for any brand. From Google's perspective, social signals in the form of Likes, Followers, Friends, Tweets and Re-Tweets, Shares and Comments are big for marketers. While there's been some debate in the SEO community about the degree to which "social signals" can affect search rankings, according to Searchmetrics, some seven of the top 11 factors that affect your positioning on a search relate directly or indirectly to social media signals.
To achieve those social signals, it's about creating great content. In theory, that great content should receive a high number of social media shares (and other social signals) and will get an additional boost in perceived authority. If people share a particular article frequently, Google assumes relevance and quality content, making the argument that searchers have the power to signal Google.
---

16. Try free growth-hacking tools.
Working in a startup, I know how it is to have limited human and budget resources. That's why my personal passion is in the free growth hacking tools by using browser extensions. What you do is you grab a link to the article you are trying to promote, add it to the extension, and then, every time you share something relevant to your article, the extension will recommend your content right below. This is a free and easy way to get more eyeballs to your content, traffic to your website and potential customers. It also looks very organic on the page.
---

17. Update website content regularly.
Regularly updating the content of your website is extremely important. Google Ranks favors newer content over older content. So if you haven't changed the content on your website in a while, this can drastically improve your ranking.
---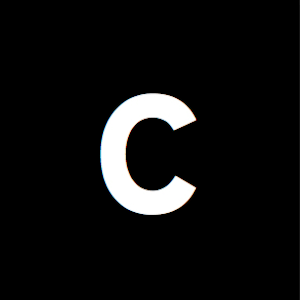 18. Have a catchy email signature.
Kim Kohatsu, Founder and Chief Creative Officer, Charles Ave Marketing
Use your email signature to promote your website, social media profiles, and new promotions. I'm amazed at how many small business owners miss out on this opportunity. Announce new blog posts, sale items, or anything else with the people you're already in direct communication with.
We recommend WiseStamp to send emails with effective business signatures.
---

Expand your reach by sharing your blog posts on different social media channels. To effectively cross-promote your blog posts, tailor-fit your message to fit each platform and audience.
For example, if you're promoting a new blog post, you may need to address your Facebook friends in a different way than your business contacts on LinkedIn. On Twitter, you're restricted to 140 characters, so you have to keep your message short and simple. On Pinterest, your image is the primary way to draw attention.
Each social network offers different options for promoting your content. The number of characters allowed differs and image sizes vary. You might add hashtags to turn posts into searchable content or add @ handles to connect directly with your followers.
---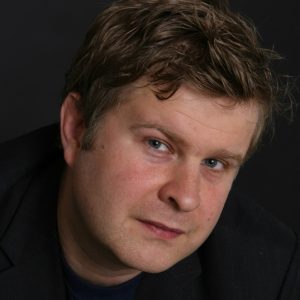 ---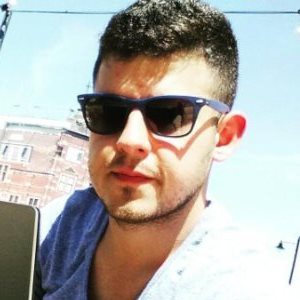 21. Send email newsletters to your subscriber list.
Start sending email newsletters. If you're not yet collecting the email addresses of your customers and website visitors, start doing it now. There are literally hundreds of email marketing tools out there, including MailChimp. These tools will help you to collect email addresses, design your newsletter, and send it. This will allow your brand to stay top of mind for customers even if they don't want to make a purchase right away.
Staying engaged and active with your customer base is crucial to grow your reach. Read this article to know more about top tips on email marketing.
---

22. Use quality consistent branding.
Harry Phillips, Marketing Executive, itas
Make sure your designs for logos, banners, etc are all quality and consistent. These are what people most likely first see, so you want to make an impression. Stick to three or four main colours, and integrate them into everything. Showing off your company's personality will pay off in the long run.
---

23. Tap high profile influencers.
Sydney Liu, CEO and Founder, Commaful
When we first started, we reached out to influencers asking to share life lessons, stories, and more to the site. We were able to attract a lot of re-shares to their stories, such as this one about Thomas Middleditch, a lead actor in the show Silicon Valley.
The posts got shared by fans and also reshared on Reddit, press, and more which led to a lot of free growth. Outreach to influencers who we thought would care about our mission really helped move things forward early on. You'd be surprised what a quick introduction or cold email could lead to!
---

Check out any local opportunities to meet new people. Search for groups that discuss topics of interest to you, weekly networking events, book clubs, etc. Any chance to meet interesting people in your field (and even outside of it) and again, hand out your business cards is a good thing.
---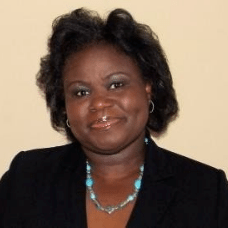 25. Use good ol' fashioned word-of-mouth.
Another way to get free advertising of course is the old-fashioned way of striking up a conversation with the person in front of you or behind you in the local grocery store line.
I always ask about them and in kind they ask about me, and I hand them a business card. I try to keep in touch with people from my past as a way of having an on-going word of mouth system that costs me nothing but a few moments of my time. I also had a few T-shirts printed up with QR codes, website information, my logo, etc. that I wear on days when I know that I am going to do many errands. I am the billboard a couple of times a week.
---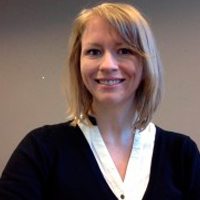 ---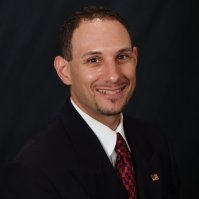 27. Trade with other small businesses.
One type of free opportunity for small business owners to seek out is trade in-kind. In other words, provide a service in exchange for an ad or sponsorship.
No cash is required to exchange hands, just some sweat equity and/or modest material cost out of existing inventory/supplies. For example, we recently did a trade agreement with a local chamber of commerce to design and print a program for an annual awards event. In exchange, the chamber prominently placed our logo in several media channel leading up to the event and during the event, including a verbal recognition from the chamber president during the program.
No money exchanged hands. We absorbed some cost to design and print the program (sweat equity), but in return received arguably thousands of dollars of advertising and exposure.
---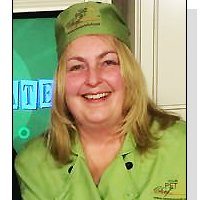 I have found many new clients this way and frankly, it's a really fun way to promote my business while helping out groups that help animals. Find a local volunteer organization that syncs up with your business purpose.
---

29. Participate in charitable partnerships.
Kendall Kilander, PR & SEO Specialist, One Click
While the primary reason for any charity initiative is always to help the organization and population in need, a secondary benefit is free marketing. In today's world, people like to buy from companies that are socially responsible.
Partner with local businesses for brand awareness. We promote them, they promote us — win-win. Brand awareness initiatives are hard to track, so we don't do these for revenue. But over time, we can see our efforts pay off as more and more people become familiar with our brands.
---

BONUS 1: Give reviews & testimonials to your suppliers.
Diane Elizabeth, Founder, Skin Care Ox
If you're a small business looking for free exposure to potential customers, then you might want to consider giving testimonials and reviews for products and services that you use in your business. This is a really simple and easy way to advertise for free that actually works!
For example, say that your small business sells marketing services to ecommerce websites. All you have to do is identify products or services that you use and that your ideal ecommerce clients use as well. Then, search online for ways to leave public testimonials for that product. If the company is small, then try emailing management directly with your testimonial (they may include it on their website). You can also leave a public review on several public platforms. When writing your review, be sure to include information that may be helpful to your ideal client as well as your business' name and contact information.
---
Bonus 2: Do Blog Content Upgrades to Maximize your Site Traffic.
If you have content on your blog that consistently receives high traffic, you need to keep it updated. By updating it with fresher content, you can maximize the traffic that you are receiving. Your regularly updated posts can attract reader's curiosity about your site and encourage them to keep revisiting. You want the reader to think; "This content is truly awesome, what more they have on this site!" Then they will voluntarily discover more about your site. It's turning an audience to a prospective buyer or returning visitor. Additionally, add some content that's more "out of the box". It's evergreen yet unique.
---
Over To You
We'd like to thank everyone who contributed their free advertising ideas. We hope that these ideas will help generate awareness of your business among your target market, without a dime spent!
What is your favorite idea from this list? Leave your comments below and let's talk!