You're ready to write your book and wondering if there is any free writing software you can use that corrects your grammar and spelling and enables you to collaborate with others, including your editor. We evaluated the five best free writing software on the market today. You can use any of these programs to start writing your book with confidence and without spending a dime on software.
| Free Writing Software | Best For |
| --- | --- |
| | (Best Overall) Accessing your book from anywhere with an internet connection |
| | Writing in a program similar to Microsoft Word but without the cost |
| | Blocking out distractions and writing in an ultra-simple environment |
| | Capturing those moments of on-the-go inspiration |
| | Grammar, spelling, and writing enhancement/improvement |
How We Evaluated Free Writing Software
Writing a book can be complicated so we picked options that make the task a little easier while improving the overall quality of your writing. We favored programs that give you complete sets of tools, but also gave special attention to software that fill specific needs most writers have.
We rated the programs using the following criteria:
Price: All programs are free, but some have paid options and services available.
Ease of use: We tested how easy the software is to learn and use.
File management and organization: Tools to help you keep track of your documents and other files.
Collaboration and feedback tools: Ease of sharing your work with others and allowing them access to your documents while tracking comments and changes made.
Editing features: How well the program allows you to make revisions, track changes, and add formatting.
Device and operating system compatibility: We checked which operating systems the program is available for, whether its available online, and if there's a mobile app.
Customization options: Whether you can alter the program to your liking, or find add-ons that increase the program's functionality.
Customer support: The options available to you if you have issues with the software.
User reviews: What real life users of the software had to say about it online.
After our analysis was complete, we selected Google Docs as our top overall choice for best writing software. Google Docs has a full array of writing, editing, and formatting tools. It also offers features that allow collaboration with other writers, reviewers, and editors, an effective file management system, and an add-on marketplace to increase its utility such as enhanced grammar tools, image-editing capabilities, and predesigned document templates. Google Docs also offers a mobile app so you can write from anywhere.
Google Docs: Best Overall Writing App for Book Writers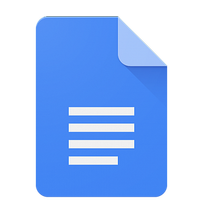 Google Docs was the only free book writing software that excels in all the criteria we look for in this buying guide. It's easy to use, has a full array of writing and editing tools, and has powerful organizational and collaboration features. And it's free to use from any computer with internet access.
Google Docs Pricing
Like many of the products Google offers, Google Docs is free for anyone with a Google account. You can also use Google's other productivity programs like Gmail, Google Drive, and Google Sheets for free. There are enterprise-level G Suite services you can buy for businesses if you wish; Business plans cost $12 per user per month, while Enterprise plans cost $25 per user per month..
Google Docs Features
As far as free writing software goes, Google Docs has everything you can reasonably expect and quite a bit more. In addition to typical word processing tools, it allows you to easily share documents with collaborators, make comments and notes, and even publish your work to the web. Google Docs also includes built-in document organization and management tools.
Writing and Editing Features
If you've ever used a word processing program like Microsoft Word or Apple's Pages, you'll be pleased to find that Google Docs has similar tools. Beyond putting words on the page and formatting them properly, you can also insert images, tables, drawings, charts, headers, footers, bookmarks, and a table of contents.
In addition, with Google Docs you get spelling and grammar checkers, translation tools, and even voice dictation so you can speak the words you want to write. The writing and editing tools found in Google Docs are the most complete and useful of all the book writing software in this buying guide.
File Management and Organization
Google Docs is cloud-based and offers 15GB of free storage for your files. This allotment applies to all the storage across your Google services (Gmail, Google Drive, Google Sheets, etc.). You can navigate the files you have stored easily through Google Drive or the Google Docs interface. However, the file storage system is quite basic and requires you to build a file/folder system essentially from scratch. If you've ever dealt with managing documents before, this shouldn't be a difficult task.
Customization Options
If you want to increase Google Docs' functionality even further, you can access the G Suite Marketplace store from the "Add-ons" dropdown menu. There you can find various apps that are great for book writing like bibliography creators, diagram designers, book formatting, and enhanced grammar and spell checkers. Like most other app stores, the G Suite Marketplace makes it easy to find an add-on for nearly every purpose.
Collaboration Features
Sharing your work with collaborators and editors is easy with Google Docs. Simply click the "Share" button in the top right-hand corner of any document and you'll be provided with a sharable link to send to whomever you wish. You can also set your document to be viewable or editable by anyone with access to the link. Collaborators will be able to make changes, add comments, and do anything the creator of the document can do, provided the share settings you choose allow it.
Compatibility and Integration
On your computer, Google Docs is completely browser-based, which means that it's accessible from any computer with a connection to the internet. You can use this free book writing software from multiple computers with different operating systems. Google also produces a Google Docs app for iOS and Android, so you can access and work on your documents from your smartphone or tablet.
Changes made to documents are easily tracked, and can be accepted or rejected by the owner of the document. Google Docs keeps full version histories of every document, so you can go back at any time and restore old versions.
What Google Docs Is Missing
Google Docs is the most complete free book writing software we evaluated. However, it's highly reliant on an internet connection. While you can download a Chrome extension to make your documents available offline, you need to use a browser like Chrome or Safari. It would be nice to see a native desktop application of this book writing software in the future.
Google Docs Reviews
Google Docs receives overwhelming acclaim from its user base. Websites with a significant number of reviews routinely give it an aggregate score of between 4.5 out of 5 stars. Commonly cited positives include its comprehensive toolset, seamless collaboration features, and completely free price tag. A tiny minority of users that gave it a negative review found it to be counterintuitive and a poor replacement for applications like Microsoft Word.
OpenOffice: Best Free Alternative to Microsoft Word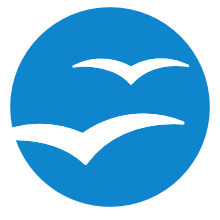 The choice between OpenOffice and Google Docs for best free book-writing software was a close one. Like Google Docs, OpenOffice has a full array of writing, formatting, and editing tools to help you craft your book to perfection. OpenOffice might be the best writing software for you if you're accustomed to using Microsoft Word but need a free alternative.
OpenOffice Pricing
OpenOffice is free—no strings attached. There's no need to create an account with the company and no premium tools to unlock. Although they don't make an obvious appeal for you to donate money to the developer, there's a page on their website where you can do so if you wish.
OpenOffice Features
OpenOffice offers many of the same book writing tools found in industry-leading programs like Microsoft Word. It not only gives you a place to enter text, but also includes tools for formatting, image and table insertion, and book-specific elements like footnotes and bibliographies.
Writing and Editing Features
OpenOffice has a reputation as a free alternative to industry-standard applications like Microsoft Word and it certainly fits that bill. The tool ribbon along the top of the program gives you access to spelling and grammar checkers, your clipboard, and text formatting features. While you don't get the wealth of granular formatting and media tools in Word, or even Google Docs, OpenOffice offers an impressive array of tools for a free program.
Customization Options
If you encounter a situation where you need a tool that OpenOffice doesn't have, you can check the extension store to see if another app is available; however, the app store is very limited compared to the add-on apps you can get for Google Docs. Most of the OpenOffice extensions we saw focused on foreign language spell checkers and formatting templates for documents like screenplays, resumes, templates, and invoices.
Collaboration Features
OpenOffice doesn't have a share function that's as convenient or useful as Google Docs. However, if you manually send files to co-workers or editors, they can turn on change tracking, which shows you every edit your collaborator makes. You can choose to accept or reject edits.
Compatibility and Integration
OpenOffice offers free downloads of its software for Windows, macOS, and Linux computers. If you happen to have a computer with a different operating system, you can download the source code to port it to whatever operating system you use.
What OpenOffice Is Missing
One of the biggest things that differentiates OpenOffice from Google Docs is that it's not available online and doesn't offer mobile apps. If you want to write while you're away from your computer, you'll have to augment OpenOffice with another program like Evernote. In addition, OpenOffice has no file management or organizational tools; you'll have to create a file and folder organization scheme on your computer's hard drive manually.
OpenOffice Reviews
OpenOffice user reviews offer near-universal praise for the program. The vast majority of online users offer 4 and 5-star reviews. Users love that the software is free, has a near complete array of writing and editing tools, simple workflow, and widely compatible export options. Complaints were few and far between. Some mentioned disappointment that the default "save as" option being the relatively underused ODS format.
FocusWriter: Best Distraction-Free Writing Software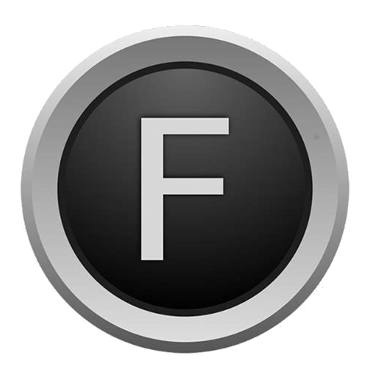 FocusWriter is a good choice when you want to block out the outside world and concentrate on putting words on the page. When you use FocusWriter, it's like writing on a blank sheet of paper as opposed to most word processors that surround you with all types of editing tools and complicated toolbars. The basic editing and formatting tools are still there when you need them, they're just hidden from view when you're writing in full-screen mode.
Even better, FocusWriter eliminates distractions from things like email, social media, and other alerts and notifications that pop up on your screen and break your focus. This is especially helpful for anyone who is easily distracted..
FocusWriter Pricing
FocusWriter is free and you don't have to sign up for an account, give your information, or jump through any special hoops to get it. However, you can leave a tip of $5, $10, or $20 when you download FocusWriter.
FocusWriter Features
The writing tools found in FocusWriter are quite limited when compared to programs like Google Docs and OpenOffice. FocusWriter is basically just a text editor with the most basic formatting and editing options. The software more closely resembles the functionality of a digital typewriter than a full-bodied word processor.
Writing and Editing Features
FocusWriter's writing and editing tools are by far the most basic of all the book writing software in this buyer's guide. Putting words on the page is about as far as it goes. There are limited grammar and spelling checkers, along with only the most essential formatting tools like bolding, text alignment, and headers. Because of this, we recommend only using FocusWriter with other free software like Grammarly to fill in the functionality gaps that are missing in FocusWriter.
Customization Options
The only customization option FocusWriter offers is the ability to change the "theme"—which is just the background image of the screen. There are about half a dozen themes to choose from, and they're quite handsome pictures of nature, cities, and basic colors. You can also make the background an image of your own if none of the preloaded themes suit you.
Compatibility and Integration
FocusWriter is available for computers running Windows, macOS, and Linux. Mobile apps are not available for FocusWriter.
What FocusWriter Is Missing
The trade-off for FocusWriter's distraction-free environment is the lack of critical writing tools we look for in this category. It's completely devoid of any collaboration features, and file management or organizational tools. Basically, FocusWriter is just an online text editor.
FocusWriter Reviews
You won't find much in the way of user reviews for FocusWriter. However, the consensus from technical reviewers is that FocusWriter is great for what it is—a minimalist word processor—but falls woefully short in the critical areas of editing and document collaboration.
Evernote: Best Writing Software for Writing on the Go

Inspiration can come at any time—and often when you're not in front of your computer—which is why having a notebook with you at all times is invaluable. Evernote fits the bill perfectly because you can install it on both your computer and your smartphone. That means notes taken on-the-go are always waiting on the computer you're using to write your book.
Evernote Pricing
You can download Evernote and use it across two devices (computer and mobile) for free. To expand beyond that and unlock premium features, you can upgrade to a paid plan.
Evernote Pricing & Features By Plan
| | Evernote Basic | Evernote Premium | Evernote Business |
| --- | --- | --- | --- |
| Price per month | $0 | $7.99 | $14.99 |
| Number of devices | 2 | Unlimited | Unlimited |
| Write Notes | ✔ | ✔ | ✔ |
| Share Notes | ✔ | ✔ | ✔ |
| Integrate w/ Google Drive, Outlook, Slack, Microsoft Teams | N/A | ✔ | ✔ |
| AI Suggested Content | N/A | ✔ | ✔ |
| Collaboration Tools | N/A | N/A | ✔ |
Evernote Features
The convenience of writing and taking notes on your phone and having them sync to your computer is Evernote's main appeal. Strictly speaking, Evernote is a note-taking app and is not a stand-alone book-writing app. Still, it's a great tool that many writers find invaluable when writing their books.
Writing and Editing Features
Evernote functions as a simple word processor for text. It has a basic spelling/grammar checker that scans for mistakes while you type, essential formatting tools like bold, italics, underline, and highlight. The app also includes tools that let you format bullet points, numbered lists, justify alignments, and insert tables.
File Management and Organization
The left sidebar of Evernote contains everything you need to organize and manage all your documents. You easily create folders, tag documents, and browse through recent documents. Evernote's dashboard is simple and intuitive, and gives you all the features you need to keep your notes in order.
Collaboration Features
Much like Google Docs, you can create a sharable link and give permission to others to view or edit your notes. Keep in mind that your collaborators will also need access to Evernote to collaborate with you on the app. In addition, Evernote has very limited change tracking features, and hence it's not wise to add collaborators to your files if you need to track changes within your documents.
Compatibility and Integration
Evernote has applications that you can install on computers that run Windows and macOS operating systems. You can also access Evernote through its mobile apps for iOS and Android.
What Evernote Is Missing
Although you can write whatever you want using Evernote, it is not a full-blown word processor. This means you'll have to wait until you get back to your computer to perform grammar and spelling checks, format text, and export documents into stand-alone files that can be used with other writing software.
Evernote Reviews
Evernote receives high marks in user reviews, with an average score of 4 out of 5 stars. Users praise the program's easy-of-use, cross-platform syncing, and organizational tools. Those who wrote a negative review feel they don't get enough for their money with Evernote's premium plans.
Grammarly: Best Free Grammar Checker

Grammarly is not a full-blown word processing program, but it performs essential writing tasks that benefit book writers. Grammarly's free grammar checker helps you find mistakes in your writing and improve your prose. Premium versions of Grammarly offer even more in-depth grammar and writing advice features that many book writers appreciate.
Grammarly Pricing & Features
Grammarly's web-based grammar checker and its browser plug-in are free and the premium plan is $11.66 a month (when paid annually) or $29.95 a month (paid monthly). The chart below shows additional features available with the premium plan..
| | Basic Plan | Premium Plan |
| --- | --- | --- |
| Price | Free | $29.95 a month when paid monthly or $11.66 per month when paid annually |
| Grammar and spelling | ✔ | ✔ |
| Conciseness check | ✔ | ✔ |
| Readability score | ✔ | ✔ |
| Vocabulary enhancement suggestions | N/A | ✔ |
| Genre-specific writing style check | N/A | ✔ |
| Plagiarism detector | N/A | ✔ |
| Readability checker | N/A | ✔ |
Writing and Editing Features
Grammarly's primary features include checking grammar, spelling, and offering suggestions for writing improvement. When you can add the Grammarly Chrome extension to your device, Grammarly automatically reviews your document provided you're working in supported programs such as Google Docs and Word.
If you're using a word processor that isn't supported by the Chrome extension, you can import your writing into Grammarly directly to review suggested changes.
Grammarly shines when it comes to its editing tools. The program scans not just for correct spelling, punctuation ,and grammar, but also for readability and clarity. This can be invaluable for elevating the quality of your writing.
File Management and Organization
Grammarly's file management tools are limited. That's not a problem for most book writers who use the Grammarly Chrome extension, as there's no need to go directly to the Grammarly site to create and review files anyway. In the event you do create files on the Grammarly site, you won't find a folder system or way to customize how files are displayed; Grammarly merely organizes files by the open recency.
Compatibility and Integration
Grammarly's free offering is a totally online experience that is available from any computer using an internet browser. However, if you choose the premium plan, you can download a desktop app for Windows (the macOS desktop app is available for free)—bypassing the need to use a browser to check your grammar.
What Grammarly Is Missing
Like Evernote, Grammarly is not a word processor. There are no customization options or collaboration tools. If you want to share files created in Grammarly, you'll have to download your documents and send them to your creative partners manually.
Grammarly Reviews
Professional review sites rate Grammarly highly; typically 4 stars out of 5 user reviews for Grammarly are considerably less favorable, particularly for the premium plan. While users typically agree that the free version of Grammarly is helpful, many state that the paid version is so close to the free version that it's simply not worth the investment.
Bottom Line
Today's book writer needs all the help technology can provide. Google Docs has every tool we look for in the best free writing software, including a full array of writing, editing and formatting tools. Google Docs also includes seamless collaboration and sharing tools that make it easy to work with your editors and proofreaders. Google Docs is a tough act to beat if you're looking for free writing software.