Job posting sites are used by employers to find job candidates. We've provided 34 of the best free job posting sites below based on worker, industry, and type of talent. We'll also provide hints to advertise and promote your open jobs to move them to the top of the job seeker's search results.
Most likely, you'll want to post your jobs to more than one of these sites to broaden your pool of applicants. One way to streamline both the job search and interview process is with a recruiting and applicant tracking system like Homebase. It lets you post jobs to the top online job boards for free, manage your candidates, and schedule interviews, all in one simple location. You also get over 100 free market-tested job description templates customizable for any position you need to fill.
10 Best Free General Job Posting Sites
Most free job posting sites listed also have paid advertising options or sponsorships to increase the number of views on your free job listing. You can, of course, post links to jobs for free on your Twitter feed and Facebook pages as well, but those may lack applicant tracking features like attaching resumes and scheduling interviews.
Here are the 10 best free job posting sites for recruiting workers of all kinds:
---

---

---

---

---

---

---

---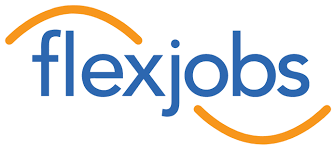 ---

---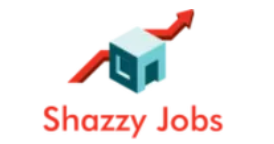 ---
3 Best Free Job Posting Sites for Hourly Employees
If your business hires hourly employees, like those who work in a café, restaurant, cleaning service, or retail store, you might want to try one of these job boards. Unlike Indeed, where job seekers post their resumes, on many of the hourly job posting sites applicants simply apply to the jobs you post on the site.
The three sites below allow you to post jobs for free for hourly employees:
---

---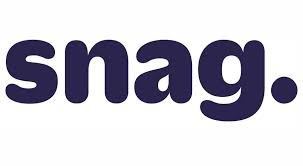 ---

---
2 Best Free Job Postings Sites for Developers & Technical Employees
Need a mobile app or a new website? You might want to look at our Best Job Posting Sites for Remote & Freelancer section below. However, in addition to Indeed, the two job posting sites below are where you'll want to look for part-time or full-time web managers, developers, mobile app developers, or other technical roles. Other great talent can be found too, but these websites are primarily known for technical roles.
Here are two free job posting sites for finding technical talent to support your business:
---

---

---
9 Best Free Task Marketplaces for Finding Freelancers
If you need part-time, one-off, on-demand help or perhaps someone consistently for a set number of hours a month, remote and freelance websites can be an incredible way to find top talent at economical prices. You can also find good IT help here, as well as human resources, recruiting, accounting, and project managers.
Most of these websites, including Indeed and FlexJobs, make it free to post and hire remote workers and freelancers. On the sites below, you pay the freelancer's wages through the website, and your freelancer may pay a finder's fee as a percentage of wages on their end. Or you may pay a percentage (2% to 10%) on top of the freelancer invoice once a job, project, or milestone is completed.
Here are nine sites that let you post your open project and job roles for free:
---

---

---

---

---

---

---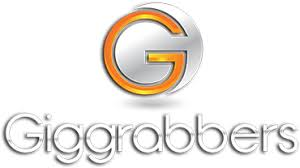 ---

---

---
10 Best Free Niche Job Posting Sites
There are a surprising number of free job posting sites for niche audiences and different kinds of business needs. Here are a few that might suit your specific hiring needs at no cost – while serving communities like veterans, interns, and work-from-home moms.
In addition, Indeed offers free niche jobs ads that can target audiences similar to those shown below. You can find those candidates using Indeed's resume search tool. In fact, new users can get $50 in free Sponsorship Credit to boost the results of their free job ads.
You'll find 10 niche job posting sites below to target specific kinds of workers:
---

---

---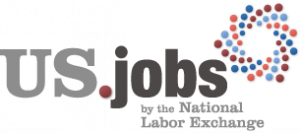 ---

---

---

---

---

---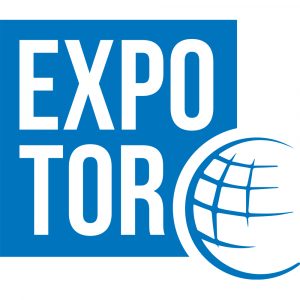 ---

---
4 Best Job Sites That Offer Free Trials
Unlike Indeed and the job boards above, these sites are not free – they only offer a free trial. Often you can post one job on these sites to see if you like it; that may cost you nothing. In fact, most job applicants apply within the first 96 hours, and only 3% of job ads are still up by day 10, giving you plenty of time to try a site that offers a 30-day trial.
After your first job post, you can choose to upgrade or switch to another free job posting site. But make sure you read the fine print during the trial period so you cancel by the due date and are not charged when the trial period ends.
Here are four great job posting sites that let you try before you buy:
---

---

---

---

---
Free Job Posting Tips
Some free job posting sites require you, as an employer, to complete an application. Others simply require you to abide by their rules, such as not posting jobs that require the applicant to pay a fee. Let's take a look at a few tips for posting on a free job board or job posting website.
---
Obey Free Job Posting Site Rules
Free job posting sites typically have parameters around what you can post, so make sure to abide by their requirements. For example, although Indeed does not limit the number of jobs you can post for free, it has specific requirements for posting commission-only jobs. For example, Indeed requires that commission-only jobs clearly identify themselves as such, so as not to mislead job seekers.
See the example below of doing a free job posting on Indeed for a commission-only job:
Maximize Advertising on Free Job Posting Sites & Job Boards
Keep in mind that when you post jobs for free, your job post will be at the top when you post it, but each day it will fall further and further down the list. Users can search for the job, but unless you pay to advertise the free job posting, even on Craigslist, your job listing will drop down in search results over time.
If you are ready to make an investment to increase the number of candidates who apply for your job, paid ads might be your answer.
Indeed's Sponsored Jobs give your postings premium placement, and candidates get Job Alerts when their skills and experience align with your posting. That can bring you more qualified applicants. Sponsored Jobs cost as little as $5 per day, and you only pay when people click on your posting. Get $50 Sponsored Job credit.
Attracting Millennials With a Free Trial on a Mobile App
According to DogTownMedia, millennials are using mobile apps about 90 hours per month. Indeed supports that with their own research showing that 78% used mobile devices to find jobs. So if you want to find a millennial, consider posting your jobs on a site with a mobile app, like Indeed.
Bottom Line
If you're having trouble deciding which job board is best for you, why not try more than one? Homebase lets you post to multiple job boards, including LinkedIn, Indeed, ZipRecruiter, Monster, and Glassdoor, in less than a minute and for free. You can even track which job boards are sending you the most qualified candidates to focus your efforts.