Looking for a free payroll software to help manage your business? We've rounded up several great free and low-cost solutions. You may not get taxes and new hire reports filed automatically, but these do offer reliable systems to pay employees with direct deposit and calculate payroll taxes. Plus, as you'll find below, many of these programs offer bonus perks, ranging from PTO-tracking to full-on benefits management.
4 Best Free Payroll Software Options
Option 1: Use Xero Accounting Software
Cost: Free (with subscription to Xero Standard or Premium)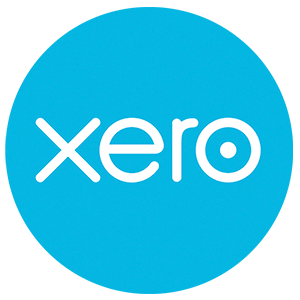 Direct Deposit: Yes
1099s: Yes
W2s: Yes
Payroll Taxes: Calculates & pays automatically in CA, FL, NJ, UT, NY TX and VA. Just calculates tax liabilities in AK, HI, IN, NV, NC, PA, TN, WA, AZ, CO, GA, IL, MA, NH, OH, SD and WY.
Supported in: 24 states (listed above)
Xero is an online small business accounting program, similar to Quickbooks. In fact, it's one of Quickbook's closest competitors and was rated the best Quickbooks alternative here at Fit Small Business.
If you buy a subscription to use Xero for accounting, one of the perks you get is free payroll. You can pay up to 5 employees (or 10 with a premium account) with direct deposit, manage attendance and calculate tax payments. In a few states (listed above), Xero can also send automatic electronic payments every time taxes are due.
If you're looking for an accounting system in addition to payroll, Xero is the obvious choice. Having the two programs embedded means a seamless integration between payroll and accounting. You can easily log payroll as expenses, manage taxes, etc.
What's Missing? If you live in one of the 7 states where Xero can send payroll taxes electronically, the software is almost on par with Gusto. The only features you don't get are benefits management and the ability to buy workers comp insurance.
Option 2: Sign Up For Zenefits
Cost: Free (until 2017)
Direct Deposit: Yes


1099s: Yes
W2s: Yes
Payroll Taxes: Calculates & submits automatically
Supported in: California (you can join the wait list for other states)
The HR/benefits management platform Zenefits is offering free payroll software for a limited time. Businesses can apply to use their new payroll software for free until the end of 2016.
What makes Zenefits a great option for payroll is that it's already the premier program for benefits and many other HR functions. You can use it to manage health insurance, retirement plans, new hire reporting, time & attendance, PTO and much more.
Zenefits payroll is no disappointment. Among many slick features, like the ability to run payroll on auto-pilot, Zenefits will manage all payroll taxes on your behalf. Liabilities will be calculated and paid automatically, so you don't have to worry about missing any tax deadlines.
If it sounds too good to be true, it is… sort-of. Zenefits has yet to be fully rolled out. You need to apply to receive a free payroll account, and it will only be free for another year or so. Afterwards, it will cost $25/month + $4 for each employee on payroll (Zenefits' Core HR tools will remain free indefinitely, however). That price-tag is still cheaper than other top payroll services, including Gusto.
What's Missing? As far as we could tell, Zenefits payroll will have all of the same features as Gusto. Until it's fully rolled out, however, and we can confirm that, we'll continue recommending Gusto for those who can budget for payroll software.
Option 3: Use a Free Payroll Calculator
Cost: Free
Direct Deposit: No


1099s: No
W2s: Yes, with upgrade
Payroll Taxes: Calculates deductions
Supported in: All 50 States
If you're just looking for a tool to calculate withholding and payroll taxes, Paycheck Manager has you covered. Their payroll calculator is a simple (and free) online tool that helps you determine each employee's paycheck after taxes and deductions.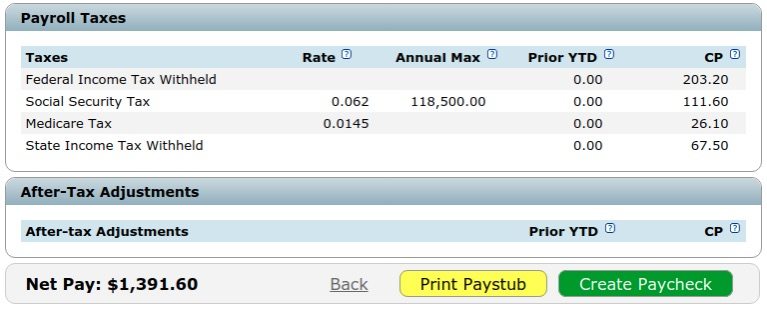 In addition to adding up hours and overtime pay, Paycheck Manager will calculate social security, medicare and state income tax you need to deduct. You can even enter in your pre-tax deductions, like 401k or travel benefits, and post-tax deductions, like health insurance. Once you're finished, you can print a pay stub and check.
Bear in mind, this is just an online calculator: You'll have to reset it each time you enter a new check. With payroll software "proper," you can run payroll for all employees at once. You store their information like pay rate and routing number, so running payroll is just a matter of approving hours and sending direct deposits.
Payroll software "proper" can also help you manage payroll taxes. Paycheck Manager's free web tool will help calculate deductions on a paycheck, but year-end totals (including FUTA and SUTA) will have to be tracked manually.
Fortunately, you can get both these features by signing up for Paycheck Manager's basic edition, which is just $2 or $3 per employee. This gives you an online account to run payroll with more ease, and calculate your year-end taxes. 
If you do choose the DIY payroll route, be sure to view our New Hire Checklist to ensure you aren't missing any important steps.
What's Missing? You won't get direct deposits, new hire reporting, or benefits management, as you do from Gusto. Even the paid edition of Paycheck Manager is missing these features.
Option 4: Use Payroll4Free
Cost: Free (for under 25 employees)
Direct Deposit: Yes


1099s: Yes
W2s: Forms provided
Payroll Taxes: Calculates & fills out tax forms
Supported in: All 50 States
Payroll4Free is a full-fledged payroll system that's free for life. Consider this option if you like what Gusto or Zenefits has to offer, but don't want to end up paying down the line.
You get all the key features, including the ability to pay employees with direct deposit, or print paper checks. You can manage PTO with accrued vacation days and print pay stubs for your employees. Payroll4Free will calculate all of your tax liabilities and give you pre-populated forms to submit to the government, including W2s and 1099s. For a small fee ($10/month) you can even have Payroll4Free submit taxes automatically on your behalf.
If you need worker's comp insurance in addition to payroll, Payroll4Free can help you find a policy at no charge. Plus, you'll be able to pay automatically through the program.
So how do they make money? Payroll4free places small banner ads in the software to cover their costs. They also offer add-ons like tax service (mentioned above) and direct deposit, which costs $10/month if your bank doesn't already support it.
What's Missing? While Payroll4fFree packs in a lot of advanced payroll features, you won't find all the same conveniences you get from a paid payroll software like Gusto. This includes auto-pilot, employee self-service portals, and integrations with accounting software.
3 Cheap Payroll Software Options
While this final option isn't actually free, it may be worth spending a small amount of money to access a high quality payroll system.
Truth-be-told, there really isn't such thing as "free" payroll. Xero still charges you for the accounting tools, and Zenefits is only free temporarily. Payroll4Free is perhaps the only bona-fide free accounting system, but even they "charge" by displaying you ads and requiring payment for some optional add-on features.
If you're willing to set aside a small monthly payment, there's many more affordable payroll options that open up. Here's a few of the top cheap payroll programs:
Option 1: Intuit Basic Payroll
Cost: $20 + $2/employee per month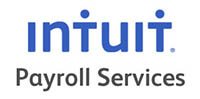 Direct Deposit: Yes
1099s: $15.99 per contractor
W2s: No
Payroll Taxes: Calculates tax liabilities
Supported in: All 50 States
Intuit, the creators of Quickbooks and TurboTax, are also a big name in small business payroll. Their basic package comes at the low price of $20/month + $2 for each employee. This makes it perfect for Quickbooks users who want a simple, low-cost payroll program.
The basic payroll package is fairly limited, however, especially when it comes to tax features. There's no year-end W2s, nor are you given any tax forms. Intuit will calculate your payroll tax liabilities, but it's on you to submit payments whenever they're due.
Check out our full review of Intuit Payroll.
Option 2: Patriot Basic Payroll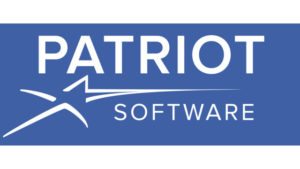 Cost: $10 + $2/employee per month
Direct Deposit: Yes
1099s: $7.50/month
W2s: No, but you can print them from your dashboard
Payroll Taxes: Calculates tax liabilities
Supported in: All 50 States
Patriot's basic payroll package is similar to Intuit, but even cheaper. It's only $10/month for 1 user, +$2/month for each additional employee. What's nice is you can even print W2s from your dashboard. Like Intuit, however, you'll need to submit payroll taxes on your own (unless you upgrade to Patriot's full service payroll.)
Check out our full review of Patriot Payroll.
Option 3: Square Payroll
Cost: $20 + $5/employee per month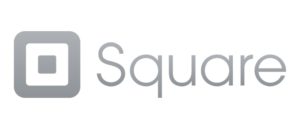 Direct Deposit: Yes
1099s: No
W2s: Yes
Payroll Taxes: Calculates & submits automatically
Supported in: AK, AZ, CA, FL, GA, IL, NH, NV, NY, SD, TN and TX
Square, the company that has revolutionized payment processing for small merchants, also offers payroll. In 2015, Square launched an advanced payroll service. You can use it to track employee hours and pay them with direct deposit. In addition, Square manages all payroll taxes and new hire reporting – including year-end W2s and state tax forms.
For this high level of service, the price is a mere $20 + $5/employee per month. The only key downsides are no 1099s (for independent contractors) and the fact that it's only available in 12 states. Many businesses will have to wait until Square rolls out across the rest of the country.
The Bottom Line
If you want to avoid paying high service fees to run payroll, any one of these free or cheap payroll programs will make a great alternative. Just bear in mind, if you're hiring your first employee, and/or switching from a paid provider like ADP or Paychex, you may need to start managing new hire reporting and payroll taxes on your own. Check out our New Hire Checklist for an overview of all these steps.
Also, if you want a program to manage these HR and tax responsibilities for you, and don't mind spending a little bit more money, take a look at Gusto. As our recommended small business payroll provider, you can use it to manage benefits, vacation days, workers comp insurance, 1099s and much more. Check out a comparison of Gusto, Intuit, and Patriot Payroll here.