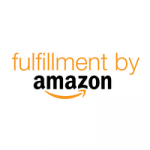 Fulfillment by Amazon (FBA) is an order fulfillment service for Amazon sellers. They store and ship your products for you from various company-owned warehouses around the globe. We compiled user reviews from around the web and determined that Fulfillment by Amazon has a mix of positive and negative reviews. We also compared the most common pricing options for small business owners.
Want to know the top order fulfillement services for small business? Read our Fulfillment by Amazon alternatives guide.
Fulfillment by Amazon Customer Reviews
Overall Experience: Good
Ease of Use: Good
Customer Service: Excellent
Pricing: Fair
Summary of User Reviews
What Fulfillment by Amazon does well:
According to the positive reviews online, users like Fulfillment by Amazon because they are available in several countries. Users are pleased that the company helps them reach more potential buyers around the world. Some mentioned that they noticed their products ranked better than products sold through Fulfillment by Merchants (FBM). Others are happy that their products can be part of Amazon Prime and their free shipping selections.
What Fulfillment by Amazon does not do well:
According to the negative reviews online, some users think that Fulfillment by Amazon can sometimes be expensive because they charge more for larger and heavier products. Some said that it is difficult to sell products in places/countries that Amazon doesn't cover.
Most Helpful Positive User Review
According to one positive review on Fulfillment Companies, Fulfillment by Amazon helps products rank higher on Amazon.com's search listings. He also said that the company offers convenient solutions such as Amazon Prime and free shipping for certain products. He feels that the company also ships faster than their competitors.
Most Helpful Negative User Review
According to one negative review on Finances Online, the user thinks that Fulfillment by Amazon comes with a lot of different fees that are constantly changing. He also said that it may be difficult to market products directly using flyers and handouts because Amazon prefers that FBA users continue to sell on their platform.
Fulfillment by Amazon Pricing
FBA charges fulfillment fees that range from $2.39 to $4.18+ for standard-sized items and $6.69 to $138.08+ for oversized items. Storage fees range from $0.64 to $1.15 per cubic foot. Price depends both on the size of shipment and the season (Jan – Sept vs. Oct – Dec).
Standard-Sized

Oversized

Fulfillment Fees Per Unit

$2.39 to $4.18+

$6.69 to $138.08+

Monthly Inventory
Storage Per Cubic Foot

$0.64 to $2.35

$0.43 to $1.15
Fulfillment fees Include picking and packing your orders, shipping and handling, customer service, and product returns.
Storage fees are charged for all units stored in an Amazon fulfillment center and are based on calendar month and your daily average volume.
Compare Fulfillment by Amazon Competitors
Not sure if Fulfillment by Amazon is the right order fulfillment service for you? Check out our comparison of three top order fulfillment services.