FunctionFox is a project tracking software that helps users increase productivity. It offers solutions for streamlining timesheet processes, project management, scheduling, and more. We compiled FunctionFox reviews from around the web and found that FunctionFox has mostly positive ratings. We also compared the most popular pricing options for small business owners.
FunctionFox Customer Reviews
Overall Experience: Good
Ease of Use: Good
Customer Service: Excellent
Pricing: Fair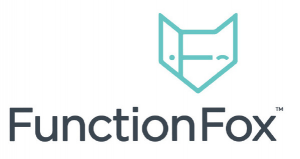 See All User Reviews
Summary of FunctionFox Reviews
What FunctionFox does well:
Users who gave FunctionFox a positive review likes its timesheet functions the most. They also commented about the software's flexibility, giving them the ability to customize their dashboards to their needs.
What FunctionFox does not do well:
There weren't a lot of negative FunctionFox reviews, but some users said that certain parts of the software could be more intuitive, like the calendar and schedule view. Some users also mentioned that using it requires a slight learning curve.
Most Helpful Positive User Review
A positive reviewer from the site G2 Crowd said that they've been using FunctionFox for well over a decade. He shared that it allows him to quickly populate his timesheet for the week during their weekly traffic meetings. He likes that it helps him stay organized and get a lot done. He said the time tracking features help keep everyone in their shop stay productive with no work hours going to waste. He said they are able keep track of their time and expenses efficiently with FunctionFox.
Most Helpful Negative User Review
A reviewer from Software Advice said that she wished there was a more intuitive and visual way to view schedules. She said that it's currently very clunky and basically buried in the software. She believes the current list format would be much better if it was in a color coded format and interface, along with a calendar like Google. She doesn't like that when she makes a change to a schedule, it doesn't automatically shift other items around.
Other FunctionFox Reviews From Users Around the Web
Here are a few other resources for finding helpful FunctionFox reviews from customers. We rated the review sites on a scale from poor to excellent based on how trustworthy and useful the reviews seemed.
| Review Website | Average Rating | Number of Reviews | Quality of Reviews |
| --- | --- | --- | --- |
| Software Advice | 4.5 out of 5 | 77 reviews | Good |
| G2 Crowd | 4.3 out of 5 | 23 reviews | Good |
| Finances Online | 8.6 out of 10 | Staff Review | Good |
*Average rating as of date article was written: Nov 24, 2017
FunctionFox Pricing
FunctionFox has three plan options: Classic, Premier, and In-House. Cost per plan starts at $35, $50, and $100 for the first user per month respectively. Every user in excess is $5 for Classic, $10 for Premier, and $15 for In-House per month.
The Classic plan is for simple timesheets and project tracking; the Premier plan is for more advanced project management; while the In-House plan is specifically for in-house creative teams. They offer special pricing and discounts for non-profit organizations and educational institutions.
Depending on the user's needs, features in the three plans include:
Timesheet with stopwatch timer
Project tracking with email reminders
Unlimited clients, projects, and personnel
Estimations and budget tracking
Resource allocation
Project calendar and scheduling
Cloud-based document exchange
Customizable reports
Customer service can be contacted directly via phone or email.
Compare FunctionFox Competitors
Not sure if FunctionFox is the right workflow management software for your small business? Look through our workflow management software reviews for comparisons.
What is FunctionFox?
FunctionFox is the leading provider of Online Timesheets and Project Management for Creative Professionals.
FunctionFox News & Activity
FunctionFox Customer Service
Everyone at FunctionFox is committed to helping you — and your business — succeed. We're happy to answer any questions or discuss your timesheet and project management needs so you can decide whether FunctionFox is right for you.
We're committed to offering personalized email and phone support from a real person and we will follow through your issue until it is resolved. All at no cost – for free.
Call us Toll-Free at 1.866.369.8463, 7am-4pm, Pacific Time (10am-7pm Eastern Time), Monday to Friday. Or email us at: staycreative@functionfox.com
What makes your company stand out from the competition?
Through Timesheet and Project Management, FunctionFox offers an affordable way to stay on top of essential administrative activities – one that is simple to set up, easy-to-use, and highly effective. What makes us stand out from the competition? Here are the top 10 reasons our customers give for loving our products – everything from ease of use and affordability, to truly unbeatable customer service. https://www.functionfox.com/ten-reasons.aspx