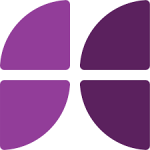 Funding Circle is a peer-to-peer (P2P) loan provider focused on lending capital funds to small businesses. It enables accredited investors and institutions to lend money to small business owners directly, without the need for a bank. We compiled Funding Circle user reviews from around the web and determined that it has a mix of positive and negative ratings. We also shared its available pricing options.
Want to know the top lenders for small business? Read our Funding Circle alternatives guide.
Quiz: Is Kabbage or OnDeck Right for Your Business?
Funding Circle Pricing
Funding Circle offers small business owners with loans that range from $25,000 to $500,000, which are payable in six months to five years. The interest rate is fixed over the life of the loan and starts from 4.99% per year, depending on the borrower's credit profile and the loan's term or payment period.
| Term | Interest Rate |
| --- | --- |
| Loan Sizes Available | $25,000 - $500,000 |
| Origination Fee | 0.99% - 6.99% |
| Simple Interest Rate | 4.99% to 26.99% |
| Loan Term | 6 months to 5 years |
| Minimum Personal Credit Score | 620 |
| Minimum Time in Business | 2 Years |
| Loan Processing Time | Average of 10 days |
Funding Circle charges borrowers with a one-time origination fee that ranges from 0.99% to 26.99%. For borrowers with late monthly payments, Funding Circle also imposes a late payment fee which is equivalent to 5% of the missed payment amount.
Summary of User Reviews
What Funding Circle Does Well
Users who gave Funding Circle a positive review said that they appreciate the support team's excellent customer service, as well as the online application process and fast turnaround time in forwarding approved loan amounts to borrowers.
What Funding Circle Does Not Do Well
Users who gave Funding Circle a negative review shared their frustrations about the company's stringent borrower requirements and constant calls or email messages from account managers. Several others who joined Funding Circle as investors complained about the changes in the lender's investment policies that limited their flexibility in choosing whom to lend their money to.
Most Helpful Positive User Review
One user who gave Funding Circle a positive review on Better Business Bureau said that she is impressed with the lender's quick service. She shared that she received the loan within four days after submitting all the required documents. She added that she was granted a reasonable interest rate, which was lower than what she expected.
Most Helpful Negative User Review
One user who left a review of Funding Circle on Trustpilot said that the lender's service starts off very slick with its online application, but it became cumbersome given the account manager's numerous emails and calls to provide various instructions between each loan processing step.
Funding Circle Features
Check out the list below of some of Funding Circle's features:
Competitive Terms and Fees
Online Application Process
Integration
Fast Business Financing
Transparency on Lending Fees
Zero Prepayment Penalties
Helpful Lender Resources
How to Get a Small Business Loan in 3 Steps — Learn about the most important aspects of small business financing and how to choose the right loan provider.
Startup Business Loans 2018: The 12 Best Ways to Fund Your Startup — Read about several options for funding a startup. We'll discuss everything from SBA loans to angel investors to Rollovers for Business Startups (ROBS).
Alternative Business Loans: 9 Alternative Financing Options for Small Businesses — Read about alternative business loans and how you can choose the right financing solution for your situation.
Funding Circle FAQ
What are the documents that Funding Circle will require from interested borrowers?
Interested borrowers are required to submit two years of most recent business tax returns, one year of the most recent personal tax return, six months of most recent bank statements, and business debt information. Funding Circle may also require borrowers to provide additional documents to further support the loan application.
Does Funding Circle provide loans for all types of businesses?
No. Funding Circle currently does not lend to businesses that belong to certain industries, such as speculative real estate, nonprofit organizations, weapons manufacturers, gambling businesses, pornography, and marijuana dispensaries. Interested borrowers can contact Funding Circle's support team to learn whether or not their business is eligible for a loan.
When are loan payments due?
Loan payments are due monthly. For new borrowers, loan payments will start one month from the day that they received the fund.
Funding Circle Overview Video
This video provides a quick overview on how Funding Circle can help small businesses with their capital funding challenges.
Top Funding Circle Alternatives
Not sure if Funding Circle is the right fit for you? Read our reviews of all top lenders or check out one of these three Funding Circle competitors.
What is Funding Circle?
Funding Circle is a global SME loans platform, connecting SMEs who want to borrow with investors who want to lend. Since 2010, investors have lent $7 billion to more than 50,000 small businesses globally through Funding Circle.
Funding Circle News & Activity
Funding Circle Customer Service
Unlike other online lenders, every Funding Circle loan applicant is assigned their own personal account manager who works with each applicant to explain their options, walk them through the process and find the best terms to suit their needs.
What makes your company stand out from the competition?
We understand small business because we were small business owners ourselves. Funding Circle has created a new model that's faster and better at helping businesses access affordable financing. We connect small businesses with financing in a faster, more transparent way than banks, with competitive, market-driven pricing.
We do this by leveraging technology to better underwrite loans and automate processes, and old-fashioned white glove customer service. We offer market-leading business rates and no penalty for early repayment, make quick, honest decisions in as few as 24 hours after document submission and each borrower gets a dedicated account manager to guide them through the process. For the big banks, lending to smaller businesses isn't always viable. For us, it is our specialty, and we excel at it.