Editors and journalists receive hundreds of emails a day from people pitching stories. Landing a spot in a publication to get media coverage for an upcoming event, a company announcement or a feature story requires some best practices, techniques and a lot of effort. If you are a small business planning to pitch a story to the media anytime soon, we've gathered some tips from the pros on effective ways to get media coverage.
---
Tap Into Media Resources To Help Spread the Word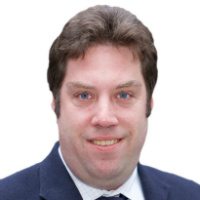 ---
Maggie Aland, Fit Small Business
Subscribe to the website, HARO (Help A Reporter Out), a free database that connects reporters and sources to each other. By using HARO, journalists get the information they need for their articles, while you get press coverage for your small business.
At Fit Small Businesses, we have a lot of experience using HARO, both as sources and journalists. When done right, HARO can grant you access to some of the most authoritative news outlets out there. Read our guide to getting media coverage using HARO to learn more.
---
Know What Interests the Media
Funding Centre
As a rule, the media is more likely to cover a story if a human interest element is involved. By producing a case study concerning somebody who benefits, or who would benefit, from your work you will give the media more incentive to cover your story.
---
Mashable
One move that will endear you to both the media and the public is, of course, doing goodwill and highlighting your corporate social responsibility (CSR) initiatives to highlight how you're giving back to the community as a brand/company. Whether it's a large donation from a tech company or sponsoring a local organization, sharing stories that benefits communities always appeal to the media.
Adam O'Leary, president of Encite Marketing, says a painting company client started a charity event which rewarded one person each year with a free exterior home paint job. The event itself is newsworthy and builds on a previous relationship the company had built with a local reporter.
---
5. Share studies and research results.
Matt Bentley, CEO and Founder, CanIRank.com
Journalists crave statistics, original research and study findings because this is something unique that no other writer has covered before. If you are looking to get media attention, conducting a research study is the way to go. It requires a lot of legwork but your chances of getting your pitch read by journalists increases exponentially. It makes their job of reporting a lot easier.
Our company ran a research study last year on the political bias of Google that was picked up by the Wall Street Journal and many other news outlets. We were able to piggyback on the pre-election news trends and generate a lot of publicity for our startup company.
---
6. Pitch a story that is new and timely.
"New" is three-quarters of the word "news." If your information isn't new, it's not news.
---
7. Write about important company milestones and events.
Brad Plothow, Head of Communications, Womply
Leverage "hard news." Use important company events, like a big customer or sales milestone or the opening of a new location, as a "hook" to attract media interest to your story.
---
8. Leverage on famous events to make your story relevant to the readers.
Use a calendar of events and determine which ones you can tie your product to. I purchased Chase's Calendar of Events where I find holidays, dates or famous birthdays of people that can tie in with my products or services. You can use this information to pitch a story to a journalist. There will be several opportunities within a year to promote your product or service when you find tie-ins with events.
---
Jonathan Long, Yes Magazine
When was the last time you read a press release that blew your socks off? I'm going to go out on a limb here and guess your answer: "not in a very long time, if ever."
Most press releases are boring fluff composed of a few company statistics mixed in with equally boring quotes. If you craft your pitch to sound like a press release, don't expect a response. A short pitch packed with details that gets right to the point wins every time.
---
Leverage Your Strengths And Position Yourself As An Expert
10. Actively look for on-the-fly media opportunities.
Trish Hoffman, Founder, Blitz Group
If you're an expert in your field keep an eye on breaking news and see if there's something you can comment on. If you are able to speak about the topic of the breaking news, it's an opportunity for you to be quoted or appear on news programs. Write and submit a couple of 3-4 sentence quotes, with your bio to the writer and/or reporter covering the story. Be sure to get your information in quickly. Breaking news is up to the minute and the information you share must be as well.
---
11. Be a thought leader in a niche topic.
Sally Kane, Director of Content, PaperStreet
Find a unique angle in a niche industry and pitch to the media based on your credentials in that area. For example, if you are an employment lawyer, you might pitch an HR publication on writing legally compliant job descriptions. Once you have successfully published in that media outlet, pitch additional stories to them and develop relationships with the journalist or editor.
Promoting your articles on social media will also help you get noticed. With time and hard work, you will establish yourself as an influencer in your niche area and the media will come to you.
---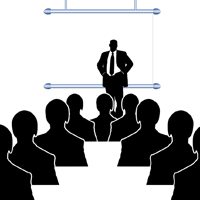 ---
13. Profile yourself as a go-to expert resource.
When media write stories, they often look for experts to provide expert insights to their article or story. Create a one-page "expert profile" that highlights someone in a high role in your company and include that person's background and bullets on topics that they can talk about. For example, if you sell real estate, quickly write about your background (be sure to include any awards and accolades), and then highlight topics you can discuss, such as millennials buying in the city, rent-to-buy, pet-friendly rental and staging your home to sell.
Send this expert profile out to all of the media that you think your customers might read. Pick up the phone, introduce yourself and let them know that you are there to serve as an expert resource that they can use. Then, when the media calls you, be sure to be timely when answering them. If you do this enough times, they will begin to know that you are someone that can be counted on—and will get quoted in their stories.
---
Jayson Demers, Founder and CEO, AudienceBloom
Many modern journalists and media publications look to social media as a source of material and inspiration, so if you can stand out there, you'll have a far higher likelihood of getting featured in some capacity. Publish content regularly as part of a strong content marketing strategy, and engage with influencers and others in your industry to build a loyal following. From there, almost any announcement you make (or content you publish) will have more visibility.
---
Webconfs.com
Create a section on your website that showcases logos of media publications that have featured you or your business in the past. This is a great way to show reporters that other reputable publications considered you credible enough to be featured or quoted in their stories. However, always ask for permission from the media to list their publications.
---
Make It Easy For Journalists To Do Their Job
16. Respect editorial discretion.
Make it easy for the media to work with you. Honor their deadlines. Don't ask when a story will run. Never ask to see a story before it runs. Thank them if your story gets published.
---
17. Include visuals to accompany your story.
Alyson Jamison APR, Consultant, Alyson Jamison PR
Photos are a must. They say a picture is worth a thousand words and they're right. The media is much more inclined to run your story if there are visuals to accompany it. In addition, the media has limited resources. If you're hosting an event and they aren't able to show up, be sure to snap some high-quality pictures on your own and send them along after. I've experienced great success from using this strategy and the media outlets are always appreciative of getting ready-to-use visual materials.
---
Rohit Bhargava, CEO & Founder, The Non-Obvious Company
Larger publications and those with a longer lead time like magazines are typically put together weeks or even months in advance. Most of them will publish what is called an editorial calendar that shares what they will be writing about in upcoming issues. Think of it as a sneak peek into what stories will get published and also a way for you to position your business as a potential part of one or more of those upcoming stories or magazine issues. The media will also appreciate that you did your research before pitching your story.
---
19. Use AP style journalism when writing your pitch.
Kate Sullivan, Content Director, TCK Publishing
Learn AP style and use it in your pitch to write a clean, well-edited pitch that barely needs any revisions at all. Make it simple for the journalist to just drop your insights right into their story.
Learn how to write a press release with our in depth guide.
---
Octopus Group
Some journalists love Twitter pitches (hats off to those that can get a pitch down to 140 characters), because they want to get a clear understanding of what you're selling to them without all of the jargon that tends to clog up emails. When it does come to email, keep it to around two paragraphs and use bullet points where you can to summarize.
---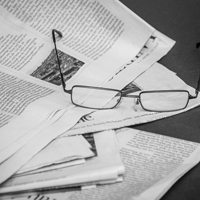 The most important thing you can do is research the journalist you are about to contact and make sure they are the right one. Do this by visiting the online edition of the publication you are targeting and read that reporter's stories, or go to the TV station and watch what that reporter has covered before. Another great way to find out what any given reporter covers is to visit LinkedIn and Twitter. Yes, all this research takes time, but it's worth keeping a good relationship with the reporter.
---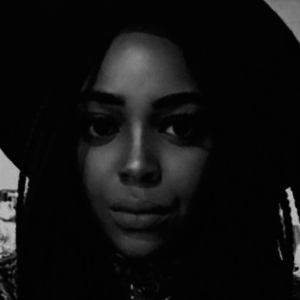 By following up, I don't mean sending an email every day asking if they like your story. That's annoying. If I don't hear back after 5-7 days I'll send a short follow up email. If you still don't hear back, send another follow-up email 7-10 days after that. After the third follow-up email, I wouldn't follow up again. Move on with your story with another outlet.
---
Nurture Your Relationship With The Media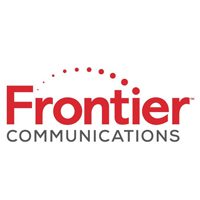 ---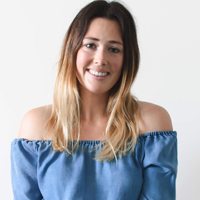 Learn how to write a press release that will pique the interest of journalists in our article, 29 Press Release Examples from the Pros.
---
Kara Sassone, HubSpot Blog
Reporters love when their pieces get attention. Like I said, they're just like you and me, and just like all of us, they have a little bit of a healthy ego. A simple Facebook post on their wall or a tweet saying, "Thanks, @(name) for the coverage of XYZ's event. Check it out: (LINK)" should do it.
---
Over To You
We'd like to thank everyone who contributed ideas on how to get media coverage. We hope that these ideas will help you the next time you need to share a story with the media.
What is your favorite idea from this list? Leave your comments below and let's talk!
For an in-depth guide on how to get media coverage for your small business, read our guide on effectively tapping TV, newspaper and radio publications.