Craigslist is a text-based, bulletin board-style platform for posting ads, sharing community information, and buying/selling goods. The platform isn't real estate-specific, but it's a simple way for agents to share free listings with a local audience and generate buyer leads. Optimize your own listing posts with high-quality images, calls to action, and well-structured copy.
Here are the 10 steps for getting real estate leads from Craigslist:
1. Create a Craigslist Account
You can post your listings on Craigslist without an account, but it makes it easier to confirm, edit, and renew posts if you are logged in to the platform. To create an account, go to Craiglist.org, then click on "my account" on the left side of the homepage. Enter your email address, and click "Create account."
Once you submit your email address, Craigslist will send you an email to complete the registration. Click on the link in the email and create a new password as directed on the screen. Finally, click "Select Password."
Once you create an account, log in to access your personal user dashboard. This lets you view and manage active and inactive posts. You can view your posts by date, status, location, and other criteria; you can also search your posts for specific text. Most importantly, you can modify and save post drafts.
2. Choose a Posting Category
Posting real estate listings on Craigslist is simple and free. To do so, find the Craigslist board for your market on the homepage, then click on "Post to Classifieds" in the upper left-hand corner of the screen. Once there, choose the "housing offered" option and select "real estate – by broker" and click "continue." This will ensure your listing shows up under the "real estate for sale" portion of the Craigslist general "housing" category.
3. Agree to Craigslist's Real Estate Posting Guidelines
Once you choose the type of ad you want to post, you will see a screen detailing Craigslist's real estate-specific guidelines. These enumerate all listing requirements, namely that each post be for a single, specific, and currently available property. Additional details for what can and cannot be added to these posts will be included as well. Read through the requirements and click "I will abide by these guidelines" in order to advance through the posting process.
4. Add Listing Title, Location & Description
After agreeing to Craigslist's guidelines, Craigslist will prompt you to draft the title and body of your ad using a simple form with no HTML styling. You can also add a specific location, though this is optional. There are many ways to approach ad creation, though to maximize your chances of capturing a real estate buyer lead, you should use engaging copy, include a clear call to action, and add trackable contact information.
Here are the top tips for creating an effective listing post on Craigslist:
Make your title compelling: Instead of just using the property's address as the title, include something engaging, like "Beautiful Bungalow Within Walking Distance of Downtown."
Include the full address: Only the posting title, postal code, posting body, and email address fields are required, but it's helpful to include the specific location so Craigslist can help you locate the listing on an interactive map.
Add neighborhood information: Make the most of your Craigslist post by using the body to highlight interesting and valuable information, like neighborhood shopping offerings, school districts, walkability scores, and anything else that might compel someone to contact you for more information.
Create a clear call to action (CTA): Add a strong CTA at the end of the body copy so leads are more likely to contact you for more information; use specific tracking numbers or codes so you know where leads are coming from.
If you want to take advantage of Craigslist's advertising opportunities but don't have the time or inclination to write copy, consider hiring a freelancer. Fiverr is an online community of freelancers you can hire to perform a variety of tasks for as little as $5. Click here to find a freelancer perfect for your needs.
5. Add Listing & License Details
Further down the same page, add listing details like price, square footage, accessibility, housing type, laundry facilities, parking options, and the number of bedrooms and bathrooms. You can also add upcoming open house information, as shown in the screenshot below. This information is not required, however; you can leave these fields blank and have clients contact you directly.
If you are a licensed real estate agent or broker, be sure to add your license number for reference. This instills a great deal of confidence and makes it clear you are representing an actual property. Once you have added both listing and license information, click "continue."
6. Add a Map of Your Listing
After you draft a catchy title and add a property description, Craigslist guides you through the process of a creating a map for your listing address. Providing an accurate map gives leads the ability to easily locate your house, decide if it's in an appealing neighborhood, and drive by to see if they're interested.
First, add the street address, the closest cross street, city, and postal code of your listing property. Then, drag and drop the pin on the interactive map to identify the exact location of your listing. Click "continue" when you are finished.
7. Add High-Quality Listing Photos
On the following page, you will be prompted to add photos to your listing—a critical part of every listing post and key to showcasing your property's best features. Click on the "Add images" button to add up to 24 professional property images—and make sure they are high-resolution (300 dpi) and in JPG, GIF, or PNG format.
If you want to optimize your listing photos for Craigslist, try BoxBrownie.com's photo editing services. Beyond standard photo correction and enhancement services, BoxBrownie.com also offers virtual staging so you can show potential leads what the home will look like fully furnished. Click here for more information about BoxBrownie's services.
When you are finished adding photos, click "done with images."
8. Review Draft of Post & Publish
After you add listing information, a map, and photos, Craigslist's posting tool provides a draft of the complete ad for you to review. If the ad is accurate, click "publish" in the lower right-hand corner of the screen. Once you request publication, you will receive an email from Craigslist asking you to confirm that you want to publish your listing. Simply click the link in the email and follow Craigslist's prompts to confirm publication.
Note: Your ad will not be published until you complete the email confirmation step, so it is important to watch your email. Also check your spam folder to be sure the confirmation email did not accidentally route to the wrong place.
9. Add New Leads to a CRM
Interested buyer leads from Craigslist will contact you using the email address in your user account. Once they make initial contact, use a CRM to track and nurture the lead until they agree to work with you as a buyer agent.
To streamline this process, consider using a CRM with built-in listing management like Real Geeks, which integrates with the MLS and automatically posts your listings to Craigslist. You can then track Craigslist leads and follow up with them using automated email marketing tools. Click here to learn more about Real Geeks.
10. Repost as Frequently as Permitted
Craigslist posts remain active on the website for 45 days. To increase visibility, however, you can repost the same listing before the original one has been removed. Keep in mind that this "dual listing" can be flagged by moderators; if they determine that your account is posting too frequently, they can delete or "ghost" your listings, making them inaccessible to users.
To avoid issues with deleted and flagged posts, it's recommended that you create a separate Craigslist account for every day of the week you wish to post listings. Alternatively, you can use an auto-posting service that will post and repost properties for you as frequently as the platform permits. Popular options include Real Geeks, kvCORE, and TaskBullet.
Craigslist Posting Guidelines
To avoid having your post deleted or flagged by moderators, Craigslist requires that you follow certain guidelines. Each of your real estate postings must be about a single, specific property that is currently available. Users must include specific listing details while avoiding things like cartoons, search links, or market advice. Finally, agents may not include financing information.
When creating a Craigslist ad, do not include:
Cartoons or graphic images
Photographs of yourself or other people
Links to "more information" elsewhere
Photos with "click below," contact information, or other writing overlaid on the image
Search links or information about multiple properties
Advertisements for services of any kind, including financing or loan information
Advice about buying, selling, or leveraging market conditions
Instead, limit your posting to the following elements:
All relevant information about the specific property you are selling
Multiple high-quality photographs of the specific property
Street address and location on a Craigslist map
How to Post Real Estate on Craigslist: 5 Tips From the Pros
Craigslist can be a great way to generate leads within your real estate farm area, especially if you are a solo agent with a small budget. Experienced agents have found that posts are successful if you stick to a consistent posting schedule, use the platform to generate buzz, and make the most of the platform by tracking leads.
Real estate pros suggest following these five tips when using Craigslist to generate leads:
---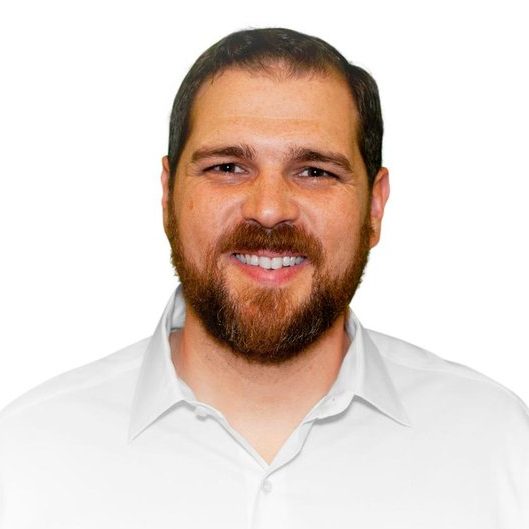 ---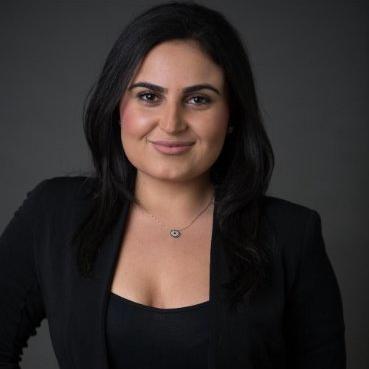 ---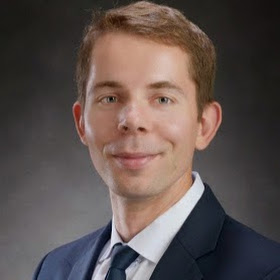 ---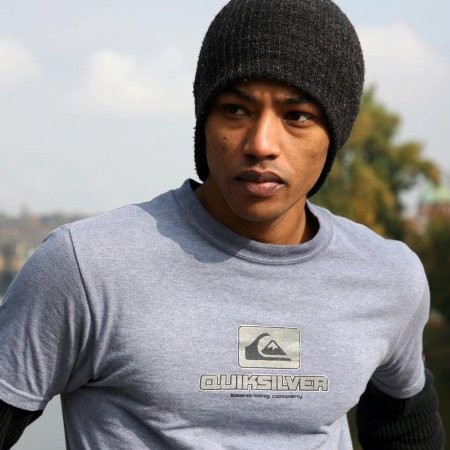 ---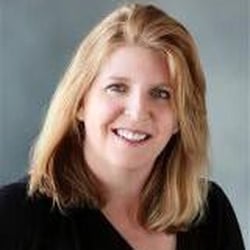 ---
How to Get Real Estate Leads From Craigslist: Pros & Cons
Depending on your market, the size of your agency, number of listings, and other factors, Craigslist may be an effective way to generate promising real estate leads. However, creating Craigslist listings can be time-consuming. What's more, Craigslist imposes several strict requirements that can make it difficult for your posts to be seen by potential clients and as a result, may not be an effective strategy for every real estate marketing plan.
Pros of Getting Real Estate Leads From Craigslist
It's free to post listings: Craigslist is a completely free platform, so it's a great option for small teams and solo agents who don't have room in their budget for buying leads or pay-per-click advertising.
The interface is easy to use: The Craigslist website is extremely user-friendly, with no-frills, text-based links and streamlined menus that are self-explanatory.
Listing content is flexible: Although Craigslist imposes restrictions on some of the material you can include in posts, it still gives you the ability to choose a headline, post listing details, and share photos that highlight the best parts of your properties.
Cons of Getting Real Estate Leads From Craigslist
Craigslist may ghost or flag ads: Craigslist flags or ghosts ads that seem repetitive or "spammy." This means that you may spend time creating posts that don't appear in user search results. To avoid this, limit the frequency of your posts and refrain from duplicating content in multiple ads.
You may get low-quality leads: Depending on your market and types of listings, Craigslist may not generate high-quality leads that convert into sales because the platform is most frequently visited by real estate investors looking for cheap cash deals.
It can be difficult to track leads: Craigslist posts aren't directly linked to landing pages or CRMs, so it can be difficult to track leads. To make this easier, use trackable phone numbers, emails, or codes to see where your leads are coming from.
Frequently Asked Questions (FAQs)
What Is the Best Way to Get Leads in Real Estate?
The best way to get leads in real estate depends on your market, budget, and brokerage. Common lead generation methods include capturing organic traffic on your IDX-enabled websites, pay-per-click advertising, and referrals. If you're unsure of how to start generating leads for your team, check out our list of real estate lead generation ideas for inspiration.
How Do Sellers Get Leads?
The process of capturing seller leads differs from buyer leads because many homeowners try to sell their home themselves, or only contact a seller agent after the home has been sitting on the market without any offers. For these reasons, the most effective seller lead generation sources include FSBOs and expired listings. You can also review probate and divorce filings, and pay for advertisements.
How Can I Get Real Estate Clients Fast?
Getting real estate clients can take time if you rely on more organic methods of lead generation, like network referrals. However, if you want to get real estate clients fast, consider paying for leads using a tool like Zillow Premier Agent, which lets you buy leads within your ZIP code.
How Do New Real Estate Agents Get Leads?
It can be difficult for new real estate agents to get leads if their network is still small and they don't have many sales or listings under their belt. One affordable way to generate leads is to create keyword-optimized blog content that demonstrates your local knowledge and shows that you're an expert in your field. New agents should also use lead generation tools like BoldLeads. Check out our list of tips for new agents for additional ideas.
Bottom Line — How to Get Real Estate Leads From Craigslist
Craigslist is an online community where you can share content with users in your geographic area. The website can be used to post your listings for free, which include property descriptions, high-quality images, calls to action, and compelling copy. To make the most of leads you generate through Craigslist, use a CRM to organize and follow up with your contacts.