GetSwift Review: Is GetSwift Delivery Right for Your Business?
This article is part of a larger series on POS Systems.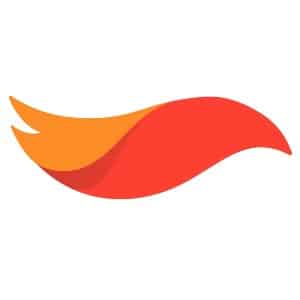 GetSwift is a browser- and app-based delivery management system for small to enterprise-level restaurant, retail, and courier businesses. Starting at 29 cents per delivery, GetSwift offers real-time managing, dispatching, and tracking capabilities. It integrates with several point-of-sale (POS) systems, and you can build additional integrations via the platform's open API.
When to Use GetSwift
GetSwift is designed to help small operations grow and scale their businesses. The user-friendly dashboard and driver app lets you connect to your customers with a clean and professional-looking system.
In particular, we recommend GetSwift for:
Shops and restaurants that manage in-house drivers: GetSwift's robust and affordable plan makes it a perfect fit for small stores and restaurants. It's one of our favorite delivery software for restaurants.
Businesses that use various delivery methods: GetSwift's user-friendly system tracks couriers who deliver by truck, car, bike, and foot, or via public transportation.
Businesses with varying delivery demands: GetSwift is a credit-based, pay-as-you-go system. So, if you have a month with no deliveries, you will not be penalized and will keep your remaining balance.
Delivery operations that need fleet management: You can direct multiple fleets of drivers or couriers who operate out of different stores from your GetSwift dashboard at no additional cost.
When to Use a GetSwift Alternative
Businesses that need free delivery management software: GetSwift has affordable pricing and a 30-day free trial—but it's not free. If you need a free tool, check out Shipday.
Businesses that need barcode scanning with delivery management: Businesses that need barcode scanning to manage deliveries and products should look into Tookan.
Restaurants that want a POS with built-in delivery management: GetSwift integrates with a few POS systems, but if you want a restaurant POS system with built-in delivery management, try Toast.
GetSwift Overview
PROS

CONS

30-day free trial
Reporting has some limitations
Supports multiple delivery vehicle types
Customer service is lacking
Detailed cash tracking
Integrates with Square and Clover
GetSwift Pricing
GetSwift offers two subscription levels: Professional and Enterprise. You have to reach out for custom pricing, though plans start at 29 cents per delivery plus your custom quote.
The Professional level subscription costs 29 cents per delivery and comes with a driver app, unlimited users and jobs, automated dispatching, route optimization, real-time tracking, and proof of delivery tools. You also get live ETAs, unlimited integrations, driver incentives, and customer feedback tools.
Higher-volume businesses can get an Enterprise membership with a custom quote from the GetSwift sales team. Enterprise membership comes with all of the Professional-level tools plus priority customer service and custom-built integrations.
There are no setup fees or long-term contracts, and you can cancel at any time. Another nice feature for small businesses: If you don't make any deliveries for a month, you won't be penalized or charged. Your balance will remain the same, and you can use your credits when you're ready.
GetSwift also has a 30-day free trial.
GetSwift Features
GetSwift offers more features in its lower-tiered plan than other platforms. The baseline subscription gives you unlimited users and delivery tickets, automated dispatching, route optimization, driver tracking, proof of delivery, and more.
We'll cover key features like delivery below, but some of GetSwift's additional standout features include:
Free trial: If you want to test the platform before you commit, GetSwift gives you a 30-day free trial period for 250+ orders.
Pay-as-you-go pricing: To pay for GetSwift, you add credits to your account. Your credits deplete as you use the service. Once your balance gets low, they'll send you an alert. The credits never expire, so you won't be charged if you have a month with no deliveries.
Cash management: GetSwift allows you to track cash payments from your dashboard. At the end of a shift, you can settle up with your delivery team.
Comprehensive online tutorials: GetSwift offers extensive online training resources for merchants and drivers to help you get up and running. The step-by-step tutorials are helpful and easy to follow. You can also submit a support ticket if you need additional assistance.
GetSwift Integrations
GetSwift integrates with online ordering and ecommerce platforms and several POS systems like Clover and Square. GetSwift restaurant integrations include:
Clorder
Eat24
EatNow
Foodkit
GloriaFood
GrubHub
JustEat
Menulog
Menuu
Mobi2go
OrdersIn
GetSwift's retail integrations include:
BigCommerce
Magento
Shopify
Squarespace
Wix
WooCommerce
WordPress
In addition to the retail and restaurant platforms, you can also integrate Trello, Google Sheets, JotForm, TypeForm, and Zapier.
GetSwift Delivery Management
Customer alerts: Send live tracking maps, ETAs, and SMS message updates to customers.
Manual or automated dispatch settings: Choose the settings that make the most sense for your business and drivers. You can limit the dispatching radius and cap the number of tasks a driver can accept.
Delivery confirmation: Drivers are required to collect a customer signature and attach an image, which is sent to the customer directly after the delivery. This improves the customer experience and mitigates issues like missing items or chargebacks.
Manage fleets: If you operate multiple brick-and-mortar spaces, you can supervise and dispatch fleets from several locations and stores directly from the GetSwift dashboard.
You can manually upload orders, upload a spreadsheet, or use the automatic integration from your compatible online ordering system or POS. GetSwift will send the orders to whichever dispatched drivers are most available from both a location and capacity standpoint. If you have the resources, you can also build on the API for your own custom tools.
The dashboard tracks all current and future orders in real time so your team can see everything that's going on. The reporting suite captures your daily data, providing details about every order, including average delivery time, location statistics, and driver performance. You can analyze the information via the dashboard or export the data to another platform.
GetSwift also has proof-of-delivery features. You can choose for all handlers to gather a signature or photo or take notes to help alleviate any issues. Once the delivery is complete, your customer will receive notice of delivery with the selected options.
GetSwift Driver Management
Smartphone driver app: The driver app alerts drivers to new orders and provides directions with the most efficient route.
Real-time tracking: GetSwift's dashboard shows up-to-the-minute drivers' locations. There are even alerts for when a driver is running late so you can proactively manage issues.
Messaging: Automated, hands-free SMS messaging keeps the drivers and customers in close communication during delivery. If needed, the driver and customer can communicate with one another directly through the app.
Driver route optimization: GetSwift uses a routing algorithm to evaluate and select the most efficient routes. This feature lowers fuel costs and delivery times.
Vehicle variety: Manage couriers traveling via truck, car, scooter, bike, or foot.
Cash payments: Track any cash payments from your dashboard. You can also offer cash bonuses, float cash, or settle up at the end of a driver's shift.
The free GetSwift app allows drivers to manage their daily schedule, track completed orders, and customize their personal account page. If your business takes cash payments, drivers can use the digital cash register and track transactions directly through the app. The user-friendly app has the resources and information necessary to complete deliveries promptly.
GetSwift also owns Scheduling+, which is fully integrated to handle driver scheduling and payroll. This feature is free for Enterprise subscribers and $4/user for Professional memberships. Drivers enter their availability so you can schedule shifts accordingly. Drivers can also clock in and out, and you can adjust the pay rates for each driver. You can even prevent staff from going into overtime by setting up alerts for when they're within a range of hours. To make payroll easier, you can export your data to major payroll providers.
GetSwift Customer Management
Real-time delivery tracking maps: Enable customers to track their driver in real time.
White-label branding services: GetSwift manages all deliveries from the back end, which allows your branding to be the focal point.
SMS text messaging: Automated messages and updates are sent directly to the customers.
Customer feedback: Customers can receive feedback forms via SMS messaging.
Information on GetSwift's customer management tools is slightly limited in comparison to its competitors (like lack of driver ratings and order archives). However, GetSwift does provide a white-label customer experience. Your customers will receive live updates throughout the order, including a branded live tracking map that provides ETA updates via SMS, email, or webhooks. Additionally, you can enable GetSwift to automatically send proof of delivery directly to the customer with a signature, image, and any notes regarding the transaction.
To receive customer feedback, you can send forms to all or a selection of customers through messaging. The responses are stored in your dashboard, which allows you to assess the information and improve your operations.
GetSwift Ease of Use
Online resources: Detailed videos and tutorial guides for merchants and drivers are available on GetSwift's website.
Accessible API codes: Easily locate API codes to build custom integrations.
24/7 customer service: Reach customer service anytime via chat or email.
Multiple language support: The driver app is available in four different languages.
The GetSwift platform aims to be simple and easy to use. The dashboard allows you to manage your entire delivery enterprise from one screen and is organized and easy to read. The main navigation page lets you see all available drivers, jobs, and the data snapshot of deliveries, average delivery time, and cancellations.
To add additional integrations, GetSwift provides you with detailed API codes via their website. For custom integrations, you must subscribe to the Enterprise plan. Most small business owners may need to work with an IT specialist to ensure the coding is correct.
Driver App Ease of Use
Drivers can download the free GetSwift driver app from Google Play and App Store. They can choose to operate their app in four languages (English, Spanish, Arabic, or Portuguese). The driver app is easy to use and includes a live algorithm that finds the most efficient driving route. If you need more support, GetSwift offers detailed step-by-step instructions and video tutorials to teach drivers how to use the interface.
GetSwift Customer Support
GetSwift's customer support team is available 24/7 via web chat and email. The website contains a comprehensive support guide for both merchants and drivers, complete with videos and step-by-step instructions to help troubleshoot any issues. If you need additional support, you can submit a support ticket through your customer account. You can track the status of the tickets from the portal as well.
GetSwift Alternatives
| Platform | Best For |
| --- | --- |
| | Small businesses that need free, simple delivery management software |
| | Restaurants that want delivery management built into a POS with integrated online ordering and payments |
| | High-volume delivery businesses |
| | Restaurants and retail shops that want barcode tracking and cash payments on delivery orders |
| | Small businesses that want delivery management with a built-in rewards program |
What Users Think of GetSwift
The GetSwift platform is generally well-reviewed. Small business owners note the system's simplicity, tracking accuracy for delivery and drivers, and affordable pricing.
Reviews from merchants and business owners are primarily positive and highlight the automated customer messaging and easiness of the system. Most criticisms include suggestions on software improvements and customer service assistance. However, quite a few drivers seem to have issues with the app. Reviews note the system bugs with crashing, location issues, and phone compatibility.
PROS

CONS

Easy to use platform
Some software bugs on the driver app
Tracking accuracy
Reporting limitations
Nice design
Customer service response and assistance
Automated customer messaging
Difficulty with notifications
Bottom Line
GetSwift is a robust delivery management software system for small businesses. The pay-as-you-go pricing format is an excellent way for stores and restaurants to control their costs. With a customizable interface, GetSwift looks and feels like a more extensive operation. Through real-time driver tracking, fleet management, and several online ordering integrations, GetSwift can also support higher-volume courier, retail, or restaurant businesses. To see if GetSwift is right for your business, visit the GetSwift website for a 30-day free trial.