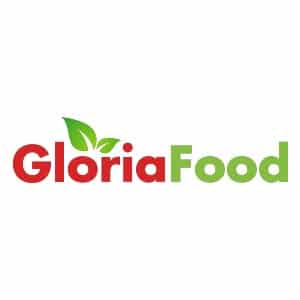 GloriaFood is a restaurant software platform that includes online ordering and reservation tools, which you can use together or separately. You can take your time to test drive this system because the baseline functions are completely free to use. With restaurant point-of-sale (POS) integrations, marketing tools, and friendly customer support, GloriaFood is on a mission to provide affordable software for small, independent restaurants.
When to Use GloriaFood
GloriaFood is incredibly easy to plug into your restaurant website. With no monthly subscription fees or commissions, this platform is spectacular for restaurants on a budget.
In particular, we recommend GloriaFood for:
Restaurants that need to use their pre-existing payment processor for online ordering: GloriaFood's online ordering tools earned an overall rating of 3.74 out of 5 in our ranking of online ordering software. It earned high marks because of the price and because restaurant users can bring their own payment processor.
Restaurants that need free reservation software: GloriaFood's reservation system is one of our favorite free reservation software. It runs on iOS and Android devices and offers contactless solutions for prepayment.
Mom-and-pop restaurants that need free software: The baseline GloriaFood platform is free to use. GloriaFood is an excellent partner for restaurants that need free tools for reservations or online ordering.
Food trucks: Managing costs is a constant challenge for food trucks; GloriaFood's free and low-cost tools will be a perfect fit.
When GloriaFood Would Not Be a Good Fit
Restaurants that do high-volume delivery: If your restaurant gets a high volume of delivery orders, you'll need the more robust dispatch tools provided by a built-in POS online ordering system like Toast.
Multi-location restaurants: While GloriaFood will work for a multi-location restaurant, you'll want the more muscular central reporting functions of a robust POS-built tool like Revel Systems.
Restaurants that process reservation cancellation fees: GloriaFood reservations system cannot process payments with reservations. If you want to accept cancellation fees or large party deposits, check out Resy.
Looking for something different? See our top picks for the best restaurant POS systems and the best POS systems for small businesses.
GloriaFood Overview
PROS

CONS

Free baseline software
Delivery management tools are limited
Bring your own payment processor
May not be robust enough for high volume
Browser-based software operates on pre-existing hardware
GloriaFood Pricing
GloriaFood is a "freemium" platform. The baseline software is free, but users can pay for advanced features to extend its functions. If all you want to do is accept food orders and reservations from your restaurant website, you won't pay anything to GloriaFood. However, if you want to accept online payments with your online food orders, you will need to add that function.
GloriaFood Add-Ons
| Add-On | Monthly Cost |
| --- | --- |
| Sales-optimized website | $9 |
| Branded mobile app | $59 |
| Process online payments | $29 |
| Advanced marketing and promotions | $19 |
GloriaFood's add-on functions are competitively priced, but some of them might seem a little basic to justify charging extra. However, this setup ensures that tiny mom-and-pop restaurants don't pay for functions they won't use. Cash-only restaurants or those that want to avoid higher card-not-present processing fees don't even have to pay for something as basic as online payments. This a la carte pricing structure makes GloriaFood uniquely suited for micro-operations like food trucks and neighborhood takeout spots.
GloriaFood Payments
You can use GloriaFood's online ordering and reservation features without accepting any online payments, or you can add a payment processor. If you choose to accept online payments, GloriaFood simply acts as the connection between your restaurant and whatever merchant account provider you choose. You can use a pre-existing payment processor if you have one or create an account with accessible payment gateways Stripe or PayPal.
The ability to bring your own processor can be a game-changer for accessibility. Small restaurants with tight margins can opt only to accept in-person payments. If you want to test-drive the process in a low-stakes way, open and attach a Stripe account.
GloriaFood Hardware
You can run your GloriaFood dashboard on any internet browser. The order receiving app is downloadable from Google Play and App Store. GloriaFood recommends installing the order-receiving app on a dedicated device with a strong, stable internet connection for optimal performance. It also suggests leaving the charger plugged in at all times, disabling standby mode, and keeping the app running in the foreground.
GloriaFood Features
GloriaFood plugs into your restaurant's website and connects it to a mobile app. The software works particularly well on WordPress, which lists the GloriaFood plug-in directly in the WordPress app marketplace. Currently, more than 10,000 active WordPress users use GloriaFood's platform.
If your website is not hosted on WordPress, you'll add your online ordering and reservation buttons to your website with a simple HTML code copied from your GloriaFood admin page. Most restaurant owners will be able to handle the installation. But, if you contract with a designer to maintain your website, they efficiently manage the back-end configuration, no problem.
In addition to the online ordering and reservation features we will explore in detail below, GloriaFood includes:
QR Code ordering: GloriaFood gives you the option to toggle on a QR code that links to your online menu. This allows you to accept in-house, contactless orders. QR code ordering is a quick way to expand your operation by using customer smartphones as self-ordering kiosks.
Marketing: GloriaFood creates an optimized link for Facebook sharing so that you can put an "order now" button directly on your Facebook page. For an additional monthly subscription, you can add the ability to run sales promotions. This paid plan supports client segmentation so you can create targeted marketing campaigns.
Sales optimized website: For an additional $9 per month, the GloriaFood team will streamline your website to ensure increased search engine visibility.
Custom built website: If you don't have the time or administrative bandwidth to
Customer management: GloriaFood prompts your customers to save their contact and payment information when they order or book a reservation—and that information is accessible for future reservations and orders.
Branded mobile app: You can offer your customers a mobile ordering app. This app will be listed in the smartphone app stores, with your restaurant branding and logo.
API integration: GloriaFood has an open application programming interface (API), so you can connect it to other restaurant software with open APIs.
Online Ordering Functions
Manual order approval: You approve every order before it prints, so your kitchen is never surprised by any orders.
Allow advance orders: Choose to allow orders days or weeks in advance.
Massive modifiers: Modifications and add-ons display as easy to navigate checkboxes.
Accept online or in-person payments: Choose whether to accept online payments or require all orders are paid in advance.
Pickup or Delivery: Include options for pick-up orders or delivery.
Google Maps: Integrate with Google Maps to direct and track your drivers.
Custom delivery zones: Set as many custom delivery zones as you need with accompanying fees.
The GloriaFood menu setup wizard walks you through every detail, so you can feel confident that you've included all the necessary information. If you don't have images of all your menu items, GloriaFood supplies a bank of basic images you can use. It also supports multiple modifiers, add-ons, and combo building. When a customer places an order, you receive alerts via email and the GloriaFood dashboard. You can confirm or decline orders from the GloriaFood dashboard and advise customers of an accurate pickup or delivery time.
Once you approve customer orders, they will see a confirmation on their order screen and receive a detailed email confirmation with their receipt. GloriaFood supports multiple delivery zones with customizable order minimums and delivery fees if you choose to offer delivery. The system also integrates with Google Maps to provide driving directions and provide customers with accurate delivery times.
---
Reservations
Customize party size: Set minimum and maximum party limits so that you are never surprised by unexpected parties.
Set reservation hold time: Decide how long to hold tables for late guests.
Advance reservations: Choose how far in advance customers can place reservations.
Order ahead option: Allow reserved guests to attach their meal order to their reservation so that your kitchen knows what to expect.
GloriaFood's reservation system is pretty basic. The software allows you to accept reservations from your restaurant website, but it doesn't have an accompanying floorplan to process reservations once customers arrive. If you have a manual system from seating and tracking tables in your restaurant, this won't limit your operations. However, if you are looking for something to replace an end-to-end reservation and table management system like OpenTable or Resy, GloriaFood will feel a little cramped.
For small restaurants with a good analog table management system, though, GloriaFood has a lot to offer. You can choose exactly what party size you can accept reservations for and how far in advice customers can make them. You can also allow reserved customers to order their meals ahead, alongside their table reservation. All of these features are entirely free to use.
---
Marketing
Promotion templates: Use built-in coupon templates to create banner ads on your website.
Customer segmentation: Categorize customers by order frequency, overall spend, or other custom categories to create bespoke promotions.
Reporting and analytics: Track your promotions to identify effective strategies.
Delivery heatmaps: Focus your promotional efforts on slow delivery areas to drive new business.
Unlocking some of GloriaFood's marketing tools requires a monthly subscription. But at $19 per month, the fee is incredibly reasonable. For that affordable price, small restaurants on a budget can access promotional tools that might otherwise be out of their reach. Customer segmentation lets you create custom categories for tracking your customer behavior, then pitch tailor-made offers to each customer type. However, basic banner ad promotions like offering a percentage off of a large order amount are included in the free GloriaFood package.
If you use your GloriaFood system for delivery, you can pull a heatmap report that shows what parts of your town order the most. Identifying areas that order a low volume of delivery shows you where a coupon in a local door hanger campaign might have the most significant impact. GloriaFood tracks each of your promotions so you can see which coupons or promotions are driving new sales.
---
Integrations
GloriaFood has an open API that allows restaurant owners to connect the software with other tools. Restaurant owners that are not tech-savvy will likely need to work with a software designer to complete those connections, though. If you lack the technical bandwidth to build an API integration yourself, GloriaFood has several practical, pre-built third-party integrations.
These integrations include:
Delivery and driver management: Shipday, Tookan, GetSwift, OrderLord
Third-party delivery platforms: Ordermark, ItsaCheckmate
POS integration: SambaPOS, DinePlan, MobiPOS, Joy POS
If you don't see your preferred POS on the integration list, GloriaFood has a backdoor POS integration. You can use the intermediary app ItsaCheckmate to directly feed your GloriaFood online orders into any of the 40+ POS systems that partner with ItsaCheckmate.
Those POS systems include popular systems like:
Toast
Revel
SpeedLine
HungerRush
---
GloriaFood Ease of Use
DIY set up: Fill out basic information and receive reservations and orders the same day.
Guided setup option: Have the GloriaFood team set up your menu for a fee.
Alert Call: If the system experiences errors, GloriaFood will call to alert you.
Extended customer service: Customer support reps are available 24 hours a day, Monday through Friday.
GloriaFood is incredibly easy to use. When you first log in to the GloriaFood dashboard, the platform prompts you to add all the necessary information. The menu setup is incredibly intuitive as well. GloriaFood includes pre-built menu templates for several popular cuisine types, from pizza and burgers to Indian and Italian. If you don't have photos of your menu items, you can use the bank of mouthwatering food photos in the GloriaFood dashboard. If you lack the bandwidth to set up your menu yourself, you can ask the GloriaFood team for a custom quote to build it for you.
If you run into trouble, the GloriaFood team is available via in-app chat. The chat line is staffed 24 hours a day, Monday through Friday, and from 9 a.m. to 4 p.m. Eastern time Saturday and Sunday. If the GloriaFood platform experiences any technical difficulties at any time, the system auto-generates a voice call to alert you.
GloriaFood Software Alternatives
| Software | Best For |
| --- | --- |
| | Online ordering with a platform website for marketing |
| | Online Ordering with POS Integration |
| | Built-in POS online ordering and delivery management |
| | Pre-paid online ordering and reservations |
| | High-volume restaurant reservations |
| | Multi-unit restaurant reservations |
What Users Think of GloriaFood
Most GloriaFood's fans are small, independent restaurants that struggle to afford online ordering and reservations software. And, those GloriaFood users love this free restaurant software. Wherever you look, you'll find positive GloriaFood reviews.
Capterra: GloriaFood earns a 4.7 out of 5 based on 37 reviews.
G2: GloriaFood earns 5 out of 5 stars, based on 8 reviews.
Google Play: The order-taking app earns an overall score of 4 out of 5, based on 912 reviews.
Users love the ability to add ordering and reservation buttons to their restaurant websites and Facebook pages. Restaurant owners also like the platform's hardware flexibility. Some users complained that the software glitches after updates. Many would like to see admin controls in the smartphone app, too. We consider these minor flaws in a robust, free restaurant software tool.
| Users Like | Users Don't Like |
| --- | --- |
| Extremely low cost | Cannot toggle off orders from the smartphone app |
| Works on virtually any hardware | Software updates can cause glitches |
| Do-it-yourself setup gives restaurants control | Cannot bulk upload information from CSV files |
Bottom Line
GloriaFood's free to low-cost online ordering and reservation software gives small, independent restaurants tools to compete with large restaurant brands. You can operate this flexible software from any internet-connected device, bring your own payment processor, and accept cash only for your orders. If you need extra support, you can pay a small fee for additional features like a sales-optimized website. To see if GloriaFood is a fit for your restaurant, visit its website to get started for free.