GoDaddy offers many services related to creating and maintaining websites, but this review will focus on their web hosting service. We compiled GoDaddy hosting reviews from our website and around the web to determine what customers think about the company. We also compared the most common pricing options for small business owners.
For an in-depth comparison of three top hosting sites for small businesses, read our web hosting buyer's guide.
GoDaddy Customer Reviews
Overall experience: Good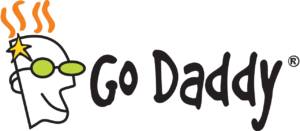 Ease of use: Great
Customer service: Great
Pricing: Low

Summary of GoDaddy Customer Reviews
We scoured hundreds of available reviews online and found that GoDaddy has generally positive ratings. Here's what we found:
What GoDaddy does well:
Users who recommend GoDaddy really liked the system's ease of use in helping users manage their clients' websites. A lot of users also commended the great customer service they experienced with the hosting site.
What GoDaddy does not do well:
Users who left negative reviews mentioned that GoDaddy's web hosting email experiences kinks every now and then. Some users also said that their websites sometimes runs slow with GoDaddy.
Most Helpful Positive Review
"Never on hold. Have talked to multiple customer representatives with questions about their services, hosting, WordPress and more. Every time, they are happy to answer questions. Every time, no hold waits, one ring and answer. Every question answered, even when it's a bit out of their service range. Love it."

— Enjoy Bitcoins
Most Helpful Negative Review
"I've only been with GoDaddy for three months and I've had mixed service from them. My website was down a couple of weeks ago and I heard nothing from them. I tried to call and find out what was going on but was put into a 60 minute waiting line. I don't have time to wait that long.

Today my website was down again and I tweeted about it. I was contacted later during the day by the Twitter help account and asked to send my details via DM. I'm not overly thrilled with the service I've received, it could definitely be better but I'm not upset enough to move my website to another host. All in all, pretty average experience."

— Jonelle
GoDaddy Reviews From Users Around the Web
Here are a few other resources for finding helpful GoDaddy reviews from customers. We rated the review sites on a scale from poor to excellent based on how trustworthy and useful the reviews seemed.
User Review Website

Average Rating

Number of Reviews

Quality of Reviews

Who Is Hosting This

3 out of 5

533

Great

Web Hosting Geeks

2 out of 5

745

Great

G2 Crowd

3.6 out of 5

224

Great

*Average rating as of date article was written: June 13, 2017
GoDaddy Pricing
GoDaddy has three subscription options ranging from $3.99 to $7.99 per month in the initial contract and ranging from $7.99 to $16.99 upon renewal.
Economy
Deluxe
Ultimate
Price
$7.99 per month for a min. of 3 months
$10.99 per month
no lock-in
$16.99 per month
no lock-in

Pricing for a 12-month contract
$4.99 per month
$5.99 per month
$9.99 per month
Pricing for a 24-month contract
$4.49 per month
$5.49 per month
$8.99 per month
Pricing for a 36-month contract
$3.99 per month
$4.99 per month
$7.99 per month
Free domain (with annual plan)
Yes
Yes
Yes
Number of websites
1
Unlimited
Unlimited
Disk space
100 GB
Unlimited
Unlimited
FTP Users
50
50
Unlimited
All plans come with a free domain name when users sign up for a minimum of 12 months. The main differences between the plans include the number of websites that can be hosted with the Economy Plan only having one while the Deluxe and Ultimate Plans having no limit to the number of websites that GoDaddy can host.
There are also significant differences in terms of disk space and number of FTP users and MySQL databases.
Best Pricing For Small Businesses
For small businesses with only one site to host, the Economy Plan is a good option since it already provides a free domain name (minimum of an annual plan), reasonable disk space size, unmetered monthly bandwidth and other fundamental website hosting features such as database backup and restore, and direct database access.
For growing businesses that operate multiple sites, the Deluxe Plan is the option that provides the best value as it offers an unlimited number of websites and disk space, unmetered monthly bandwidth, reasonable allowance for FTP users and mySQL databases.
Businesses that should opt for the Ultimate Plan are the ones that need more power and security in running their sites, handle complex site requirements and expect heavy visitor traffic.
As most existing users noted the high jump in prices after the initial contract expires, we recommend evaluating your estimated timeframe for how long your business will need the site. If you think that you will need to host your site with GoDaddy for a long time, we advise getting the 24-month or 36-month contract for better value for money.
Small Business Web Hosting Buyer's Guide
Not sure if GoDaddy is the right small business web hosting site for you? Check out our in-depth comparison of three top hosting sites for small businesses in our web hosting buyer's guide.