GoKapital Inc. offers loans for real estate investors nationwide. Their rates vary per project and borrower, they lend up to 80% LTV, and fund loans in as quick as 5 days. They have been in business since 2013. They have an A+ BBB Rating, including one positive customer review. They are rated 4 stars based on 9 Google reviews, and 5 stars based on 7 Facebook reviews.
Lender Information
GoKapital Inc.: Rates & Terms
Types of Properties
Single family residential
Multi-family residential
Office
Commercial
Institutional
Land
Loan Amount
$50,000 to $5 million
LTV
80% of purchase price
ARV
No info
Interest Rates
Varies per borrower
Lender Fees
Varies per borrower
Loan Terms
1 to 3 years
Minimum Qualifications / Documentation
No minimum credit score required
At least 4 months of business operation
Average of $10,000 or more gross monthly sales
2 months of bank statements
Time to Funding
5 days
Other Financing Available
Business cash advance
Small business loans
Unsecured loans
Equipment financing
Commercial real estate
Primary residential mortgage
Invoice factoring
SBA loans
Loans for Latinos
Loans for women
*Exceptions may be granted. Lender information is updated often, however exact lender terms may have changed.
Top Hard Money Lenders 2019
| | LendingHome | Visio Lending | CoreVest |
| --- | --- | --- | --- |
| | | | Be the first to review |
| Best For | Investors who want competitive rates and fast funding for residential fix and flips | Landlords wanting to refinance or grow their rental portfolio | Investors financing large real estate portfolios with limits up to $100 million |
| Loan Amount | Up to $1MM, 90% LTV, 75% ARV | Up to $2MM, 80% LTV | Up to $100MM, 75%–80% LTV or LTC (loan-to-cost) |
| Terms | Average 12 months | Average two to 30 years | Average 1–30 years |
| Funding Time | Can be as little as 15 days | N/A | Can be as little as 15 days |
| Credit Score | 550+ | 660+ | 620+ |
| | Read Reviews | Read Reviews | Read Reviews |
States Currently Lending In
Nationwide, Canada, Puerto Rico
About GoKapital Inc.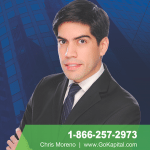 GoKapital.com provides real estate financing and business loans nationwide. With an easy approval process and quick funding, you can qualify for a variety of real estate loan programs such money loans, fix and flip financing, commercial real estate loans, rental investment loans, foreign national loans, cash-out refinancing, reverse mortgages, and more. GoKapital also offer unsecured business loans, merchant cash advances, lines of credit, and equipment leasing to businesses. We also have an A+ Rating with the Better Business Bureau. Let us save you the time and hassle of getting approved for a loan, and contact GoKapital today.