GoodHire Review: Is It Right for Your Business?
This article is part of a larger series on Hiring.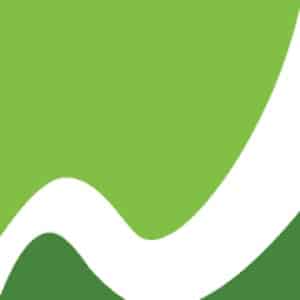 What We Recommend GoodHire For
GoodHire provides identity verification and background screening services—such as criminal checks, educational verification, and work history. Apart from its basic packages, it provides additional services like global terrorist watch lists, healthcare sanctions, and vehicle records databases. Because of its strong background screening functionalities, affordable pricing, Fair Credit Reporting Act (FCRA) compliance, and ease of use, GoodHire tops our list of the best background check companies for small businesses.
In short, GoodHire is best for:
US-based HR teams and businesses wanting a full range of background check and employee screening services: GoodHire offers a wide selection of background checks, from verifying basic candidate information (such as criminal records and Social Security numbers), to conducting extensive screening (like employment credit checks and drug testing). The provider also offers preset packages with add-on features, enabling you to create a custom plan based on the job you're hiring for and your business' hiring requirements.
Hiring teams and businesses looking to streamline their workflow with HR tools: GoodHire allows users access to its background screening services from ATS and HRIS platforms—including ADP, Breezy, BambooHR, Paycor, Rippling, and SmartRecruiters—which makes pre-employment screening simpler.
Individuals needing a personal background check: GoodHire allows users to run their own background check. It offers three individual background check packages ranging from $19.99 to $59.99, each with turnaround times of 15 minutes to three business days. This service allows you to search for your name in criminal databases and sex offender registers, run a Social Security number trace, and perform criminal court searches based on your residence in the last seven years.
When GoodHire Would Not Be a Good Fit
HR teams and businesses employing outside the US: Although GoodHire provides international background checks, these are applicable only to applicants who live in or will be employed in the US. If you're looking to employ workers in places other than the US, consider HireRight, which offers different solutions in more than 200 countries.
GoodHire Overview
PROS

CONS

User-friendly platform
Getting all of its add-ons can be expensive
Reasonably priced
Steep setup fee compared to similar providers
FCRA-compliant reports
Turnaround time for extensive background checks can take up to seven business days
Robust add-ons; users can choose the background checks they need
GoodHire Pricing
GoodHire's pricing scheme is based on the volume of background checks you need in a year. For those who require fewer than 25, the provider offers three plans (fees range from $29.99 to $79.99 per check plus a $49.99 one-time setup fee). If you need more than 25, you can request a quote.
Basic

Standard

Premium

Feed Per Background Check

$29.99

$54.99

$79.99

One-time Setup Fees

$49.99

$49.99

$49.99

Turnaround Time

1 business day

1 to 2 business days

2 to 4 business days

Social Security Number Trace

✓

✓

✓

Nationwide Criminal Database Search*

✓

✓

✓

Sex Offender Registry Search

✓

✓

✓

Domestic Watch List Search

N/A

✓

✓

County Criminal Court Search

(Covers 7 years and up to 3 counties)**

N/A

N/A

✓

Education and Employment Verification**

N/A

N/A

✓
*This search includes records from county courts, the Department of Corrections, and the Administrative Office of Courts. However, the types of records available and database coverage may vary depending on the state.
**You may be charged additional fees to cover the data access costs imposed by educational institutions, state and county offices, and county courts. The said, costs will initially be shouldered by GoodHire but will be passed on to you without any markup fees.
GoodHire also offers a wide range of add-on screening services, wherein you can select specific background checks to meet the hiring requirements of your business or a job. Here are some of the add-ons:
Identity verification: $4.88 per search
Employment credit report: $14.99 per search
Federal criminal court search: $14.99 per search
Professional license verification: $14.99 per search
Drug screening: $59.99 and $74.99 for a test of up to 10 drug types/panels
International employment verification: $53.99 per search
International education verification: $59.99 per search
GoodHire Features
Background screening is an important step in hiring employees. GoodHire aims to help businesses by offering flexible employment screening services and solutions designed to simplify background check processes. Let's look at some of its features to help you determine if it's the right solution for your business.
GoodHire offers more than 100 pre-employment screening and background check services. Each comes with its own turnaround time—wherein basic pre-employment checks can be completed within a business day, while complex screening tasks may take up to seven business days.
To give you an idea of GoodHire's services, I've listed some of its background screening options.
Social Security number trace: Aside from verifying whether or not a Social Security number is valid, this trace searches for a candidate's aliases (including maiden names) and the counties where the candidate has lived, worked, and conducted financial transactions.
Identity verification: GoodHire uses knowledge-based authenticated questions and one-time passcodes, which will be sent to verified phone numbers to confirm the candidate's information (such as legal name, date of birth, and address).
Employment and education verifications: These verifications will check a candidate's educational background (like degrees earned and attendance dates for any US high school and college) and employment history (such as job title, previous positions, and dates of employment). However, GoodHire's employment and education verifications cover only one employer and one school, respectively.
Credit checks: This lets you review a candidate's credit-to-debt ratio, payment and credit history records, past bankruptcies, and unpaid bills from collection agencies.
Criminal records and civil court checks: GoodHire offers criminal record checks that cover all 50 states. It also conducts criminal records searches across federal courts for tax evasion, fraud, embezzlement, identity theft cases, and other federal criminal law violations. On the other hand, its civil court check services include lower and upper court records searches that span up to 10 years and up to three counties.
Driving record checks: Aside from reviewing a candidate's driving history, this background check will also confirm whether or not the candidate's license is valid.
Drug screening: GoodHire can help screen candidates for various drugs—such as amphetamines, barbiturates, benzodiazepines, cocaine, marijuana, methadone, methaqualone, phencyclidine, and propoxyphene.
---
GoodHire's dashboard acts as a hub where you can view all of the background checks you have ordered. It also has a search tool and a filter function that lets you group background check results per status. You can even request GoodHire to run a new background check directly from the dashboard.
---
Its platform has adverse action workflows built in, making it easy for you to handle cases where the background check results may prevent you from hiring a candidate. It will even guide you through the whole process—from sending the candidate a pre-adverse action notice to preparing the necessary documents and filing the final adverse action notification.
---
GoodHire can help you prepare, send, and track candidate consent forms. It has a collection of FCRA-compliant documents that can help legally obtain a candidate's consent to background checks. Additionally, the forms are mobile-optimized, enabling you and your candidates to access electronic documents from any mobile device—provided that there is an internet connection available.
---
---
GoodHire's platform comes with pre-integrated HR information systems (HRISes) and applicant tracking systems (ATSes). These integrations let you access background checks directly from your HRIS and ATS platforms while helping streamline your hiring processes. For reference, here are some of its partner systems:
BambooHR
Breezy
Bullhorn
Greenhouse
iCIMS
Jobvite
OrangeHRM
Paycor
Rippling
SAP Success Factors
SilkRoad
SmartRecruiters
Taleo
TriNet
UltiPro
Workday
---
GoodHire Ease of Use
Easy to use
Employer and candidate help center
Resource library
Phone, chat, and email support
Responsive representatives on social media and review sites
GoodHire receives praise for its easy-to-use platform. When users need help, they can go to its help center, which has separate sections for employers and candidates. Help is organized by topic, so it's easy to find the solution to your issue.
Should you need immediate help from GoodHire, it offers phone and live chat, and is known for its quick responses and updates. It also has representatives who are responsive on its social media sites and review sites.
What Users Think About GoodHire
| Users Like | Users Don't Like |
| --- | --- |
| Simple and smooth platform | Long turnaround times from checks using third-party laboratories |
| Helpful and responsive customer service | |
| Timely email updates on background check statuses | |
GoodHire's positive reviews highlight its user-friendly and convenient platform. Many reviewers love that it provides responsive customer support. Users also like its email updates on the status of their background checks. However, there are a few complaints on the slow turnaround times of drug screening tests, which are done via third-party labs.
At the time of writing, GoodHire has the following scores on popular user-review websites:
Top GoodHire Alternatives
| | | |
| --- | --- | --- |
| Best for: Businesses needing criminal record checking | Best for: HR professionals needing integration with top HR/payroll software | Best for: Businesses needing the financial and credit history of applicants |
| Per-report fees from: $29.95 | Per-report fees from: $29.95 | Per-report fees from: $25 |
Bottom Line
GoodHire provides a broad range of background screening services through flexible pricing plans, which can be customized to fit the needs of your business. We recommend GoodHire for US-based businesses needing screening criminal, medical, healthcare, and legal records. Choose a package and start ordering a background check today.