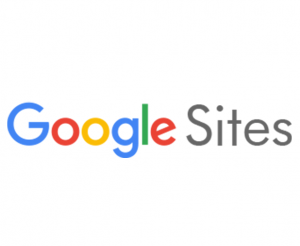 Google Sites is a website builder that allows users to build websites easily without any knowledge of coding necessary. We compiled Google Sites reviews from around the web and found that it has a mix of positive and negative ratings.
Want to know the top website builders for small business? Read our Google Sites alternatives guide.
Summary of Google Sites User Reviews
What Google Sites does well:
Users who recommended Google Sites said that they like the drag-and-drop feature which lets beginners easily create their own website. They also like the security of being able to host their sites with Google. Users also mentioned the convenience of being able to easily integrate Google maps into their page.
What Google Sites does not do well:
Users who gave Google Sites negative reviews said that the app's features are more beneficial and useful to intranet administrators and not to everyday website builders. Users also said that the app lacks customizability features compared to competitors such as Weebly and Wix.
Most Helpful Positive User Review:
A positive review on the site Merchant Maverick said that he likes that he can easily add-on features such as Google Maps, calendars via Google Calendar, and YouTube video links. He also mentioned that users will have the ability to upload the various documents they have on their Google accounts via Google Drive, saying that users can easily migrate docs, slides, spreadsheets, forms, and charts in their Google accounts onto their website.
Most Helpful Negative User Review:
A negative review on Merchant Maverick said that Google Sites doesn't quite make the cut as a legitimate website builder as it doesn't have at least two of the following features expected of such platform: blogging, eCommerce, and a form builder. He said that Google Sites has none of these features nor any other features ubiquitous in website builders. He also shared that Google Sites doesn't position itself to compete with the likes of Wix and Squarespace, which he thinks is surprising, considering Google isn't a company known for being under-resourced.
Google Sites Pricing
Google doesn't have published pricing plans on its Google Sites services. However, according to third party sites, it is free to build, host, and maintain for any user with an existing Google or Gmail account. Additionally, businesses using the service together with Google Apps must pay an annual license fee of around $50 per user.
Google Sites Features
Check out the list below of some of Google Sites' website features.
Free Hosting
Drag-and-Drop Feature
10 GB Storage Allocation
Mobile Optimized Site
SEO Friendly
Useful Google Sites Resources
Best Website Builder 2017: Weebly vs. Wix vs. WordPress — In this guide, we are going to show you why we chose Weebly, Wix, and WordPress as our top website builder apps. The main areas that we focused on are price, ease of use, functionality, and customer service.
Domain Name Registration – How To Register + Helpful Tips — Registering a domain is a just a simple task. However, there are a few possible stumbling blocks you may run into when completing the process. In this guide, we'll go through the process of registering a domain and what missteps to avoid in order to obtain your perfect domain name.
How Much Does A Website Cost? — The cost of your website will depend on whether you want to go DIY or hire a person/company to build it for you. In this guide, we'll walk you through the different options you have to build your website and how much each of the options will cost.
How to Make a Small Business Website in 5 Simple Steps — Not having a website means you're losing out on potential customers. Follow our 5 simple steps in this guide to have your small business website up and running in no time.
Google Sites Overview Video
This video provides an overview on how users can utilize Google Sites to create their website and grow their business.
Popular Integrations
When choosing a website builder, it's important that the software integrates with other applications your business is currently using. Here is a list of some of Google Sites 's popular integrations.
Top Google Sites Alternatives
Not sure if Google Sites is the right fit for you? Read our website builder comparison guide or check out one of these three Google Sites competitors.