There are over 260,000 practicing graphic designers in the U.S., according to Brandongaille.com, making it difficult for newcomers to stand out in the field. Marketing yourself with a well-designed business card is an essential first step to both demonstrate your abilities and display your particular aesthetic.
Here are 27 tips to creating the best graphic designer business cards with examples from around the web.
---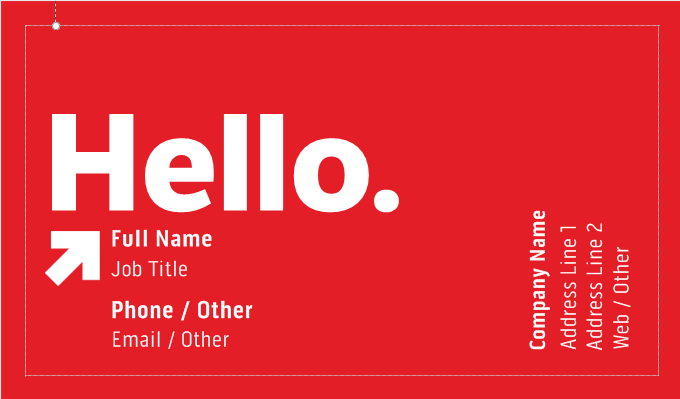 Your business card is how your potential clients will remember you once you've left, so it's important that they look great and are worth keeping. Once you've got your design all set up, make sure that your business cards are professionally printed with Vistaprint. Vistaprint is the business card provider of choice for small businesses, with its affordable price and great turnaround time. And if you still haven't finalized your business card design, you can easily choose from their over 10,000 templates or get help from one of their professional designers.
---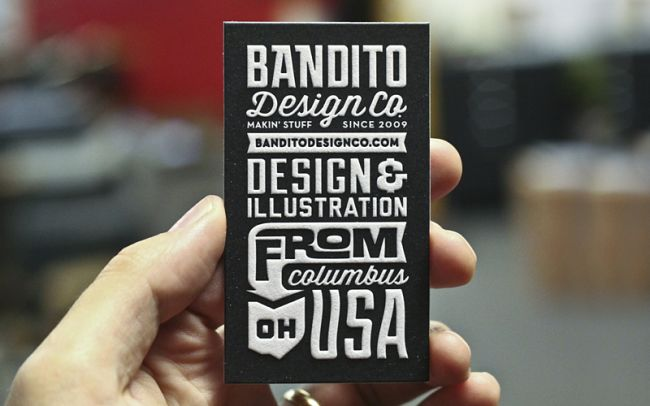 It's important to always keep the readability of the text in your business card and other marketing materials. You might have eye-catching colors and images, but your audience won't be able to contact you if it's difficult for them to read your contact information, much less the name of your business. Make sure your fonts are large enough to read, with a proper layout and colors that have a sharp contrast against the background.
---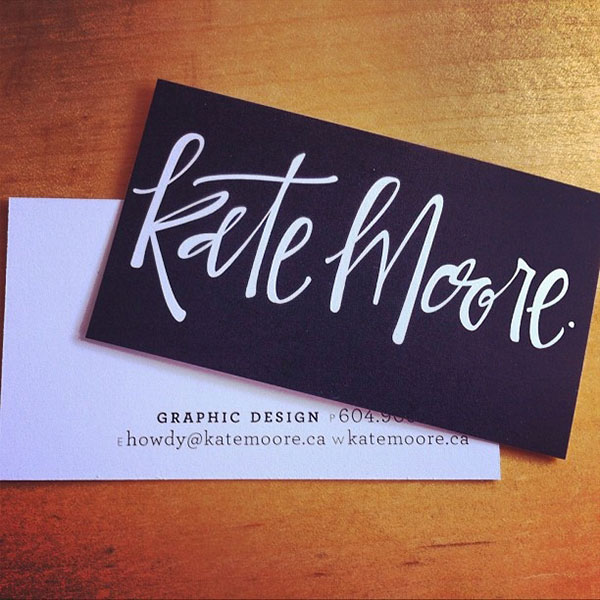 Most business card nowadays are so ladened with images and colors in the effort to stand out that it ends up in a sea of visual clutter that can make the eyes avoid it even more. Keeping it simple and memorable, such as the above example, will help you gain more attention. The anchor design is the individual's name, which instantly helps establish the name as a memorable brand.
---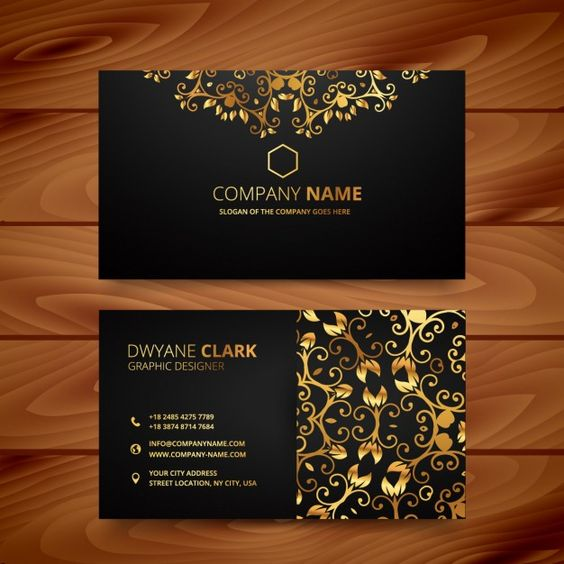 The first thing you might notice is the elegant gold pattern on black, but notice how the design is reigned in to make sure it doesn't overwhelm the text. With an elaborate design, it's best to keep your text limited to the most important information. It's evenly spaced and prominent to make sure it gets your message across.
---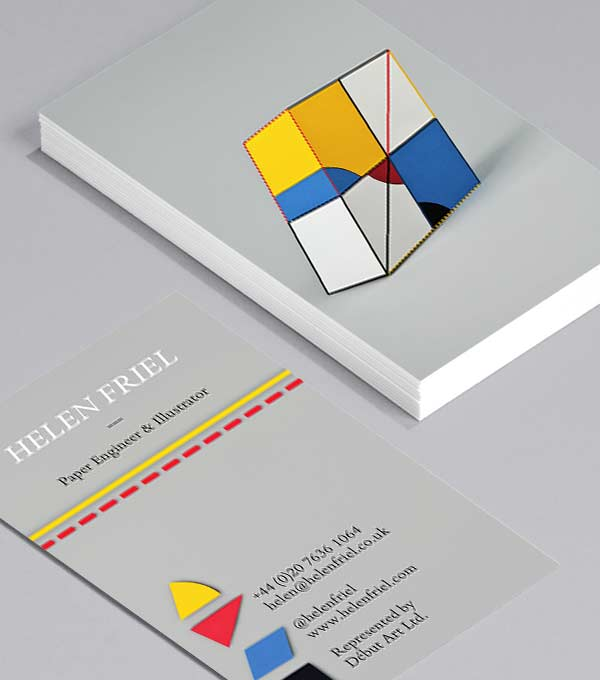 You'll want to make sure your business cards are designed and printed perfectly to maximize its potential. But working on a budget can sometimes limit your options. Moo offers a money-back guarantee service with their Printfinity program. Print a different design, double-sided, in full color on every business card, fix a typo or request a design change at no extra cost. You can also choose from their wide variety of designs or upload your own and customize using their online design tool. Sign up with Moo today and get started with your business card design for as low as $19.99.
---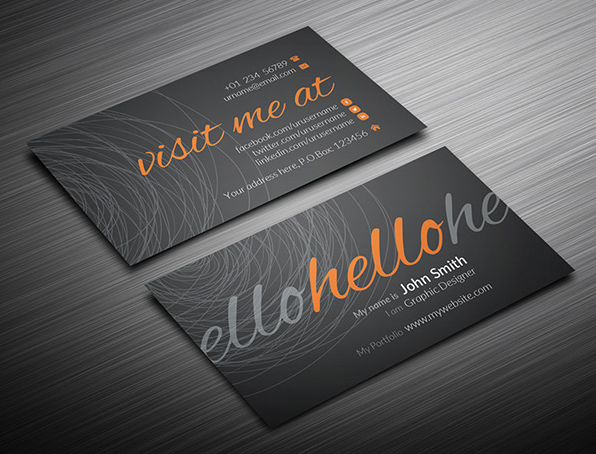 It's important that you have a purpose for any marketing material, and what most beautifully designed business cards miss out on is including a call to action to the layout. There's no better opportunity to encourage contact with your audience than while they are impressed with your business card design, letting them know what to do next. Notice how the messaging in the example uses a prominent greeting and call to action, giving your business a better chance at getting new leads.
---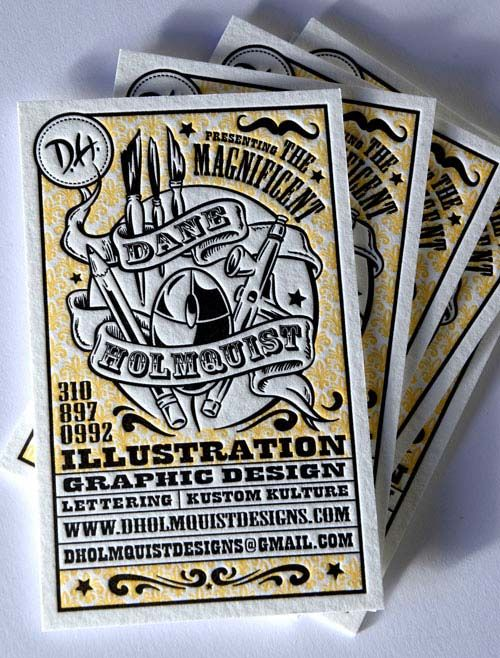 While content is important, your business card design helps you get the initial attention you need to get the "proverbial foot in the door." An impressive design can be a great conversation starter, breaking the ice during networking functions or sales calls. Just make sure that every element is meant to emphasize your brand.
---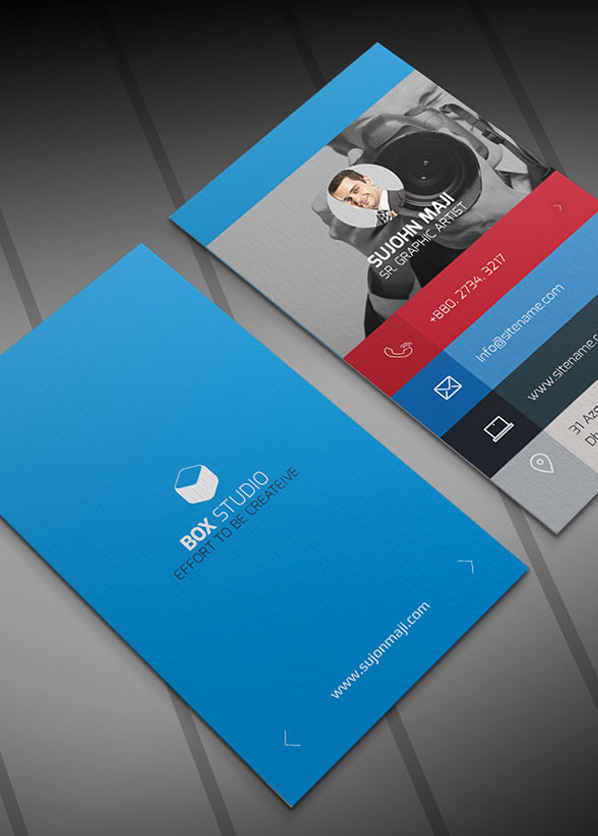 Whatever you specialize in, it's important that you always try to show your passion for your business. This helps your audience know more about your style and emphasize the brand you want to create. For example, if you're a graphic designer specializing in digital and web design, you can try a business card that resembles a user interface (UI) while sharing your contact information.
---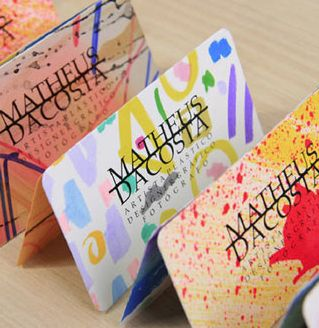 The colors you use on your business card determine how eye-catching it will be and how memorable it will become to your audience. If you're using your own brand colors, chances are you are already using a color palette designed to emphasize your brand. If not, decide on a color scheme that will complement your logo and evoke the right emotions you want your clients to feel when they see your card.
---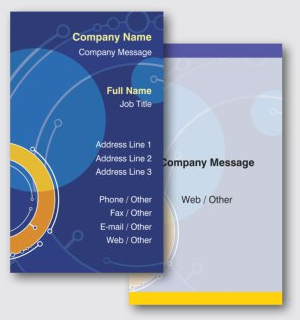 Adding patterns to your background can help create a unique design for your business card. Consider adapting colors, shapes and lines from your business logo for strong branding. Finally, make sure that your choice of fonts will be clear and readable even with the pattern design in the background.
---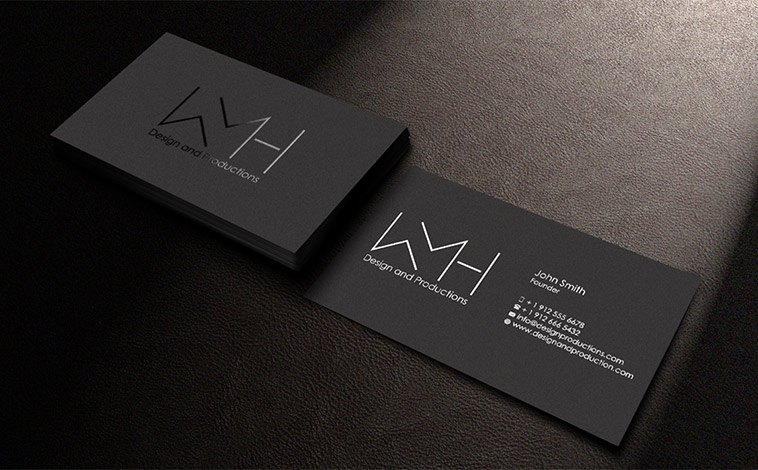 There are a number of ways to design business cards, and it's become popular to add a unique element to make sure they stand out. Embossing, debossing, foils, spot UV designs can all do the trick, but in order to keep your card clean and pleasant-looking, remember not to go overboard with the style even if you have the budget. Choose one unique element and even then, use it only to highlight key details of your business card.
It goes without saying that your business card isn't your only marketing material. In order to strengthen your brand identity, you need to ensure that there's a continuity in the experience that your audience receives as they interact with you. This means getting the same clear message and impression from your business card as from the rest of your marketing materials. Overlooking this runs the risk of confusing potential clients and uncertainty can lead to losing them to competitors.
---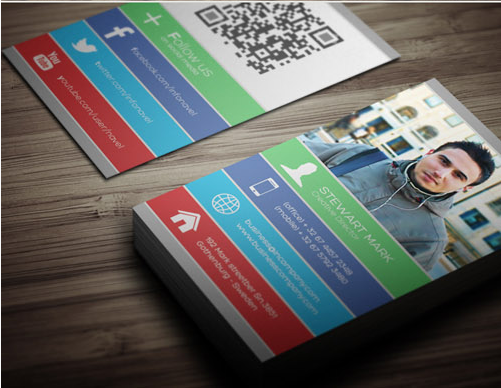 Coming from the idea of uncertainty in the previous tip, it's safe to say that consumers are more cautious nowadays when doing business, so it's a good idea to bridge the gap and build trust. One way to do this is to add your photo in your business card design. It helps humanize your brand by giving your audience a face to associate with the business. This gets them to connect more with you in a deeper level, which also means a better chance of gaining new clients.
---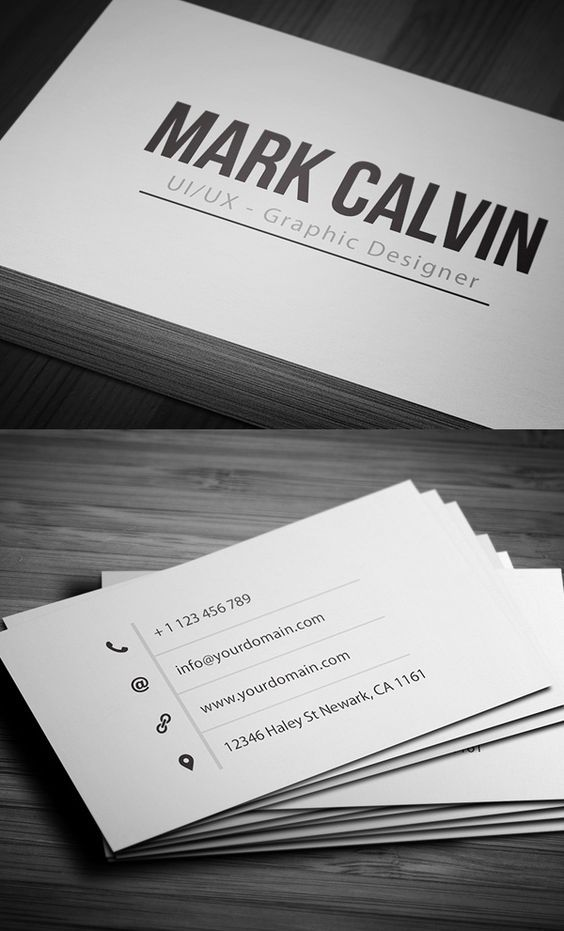 An elegant, professional look is almost always associated with a minimalist design, but this can become a dilemma if you are a graphic designer who wants to showcase your skill through your business card. However, a minimalist design can work for graphic designers if incorporated with elements that stand out and also complement the overall business card look. For example, you can add a silver foil design or a smart play of fonts in gray scale on a white business card to show off your design skill, maintaining the clean, minimalist style.
---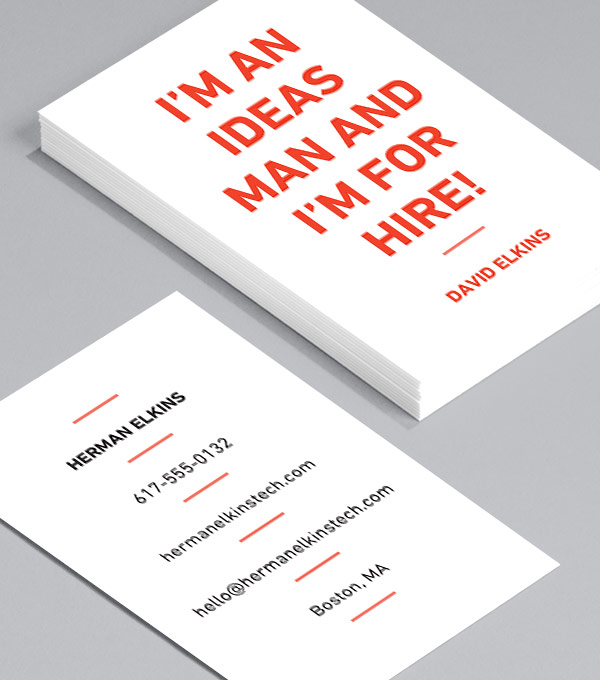 A good title can be as effective as images. For freelance graphic designers who don't have their own logo, try adding a title on your business card instead. Make it conversational, using large bold fonts that speak directly to your audience. Remember to keep the layout clean and add your name at the bottom of the front side for better branding.
---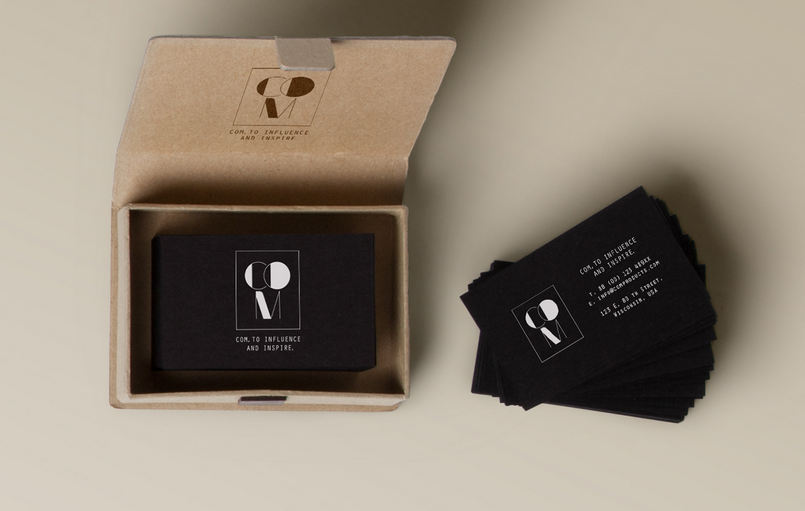 Sometimes, people remember slogans more than a business name if it's catchy enough. So consider adding your business slogan or tagline on your business card when possible. This also lets your audience get an idea of your personality and sense of style to find out if you're someone they might like to work with. In this example, the designer opted for a minimalist design, but showed character by adding their tagline.
In this digital age, more and more consumers look for businesses online through their phone or computer, so you should consider giving your website a special place on your business card. Place it on the front of the card, under the logo, in larger fonts than the rest of your company information to make sure it stands out. You can also add a QR code that the audience can scan to take them to your website.
---
Social media has become an integral part of marketing strategies, so it's no surprise that more and more businesses include their social media pages on their business card. This makes it easier for audience to connect with you, and it gives you an opportunity to nurture a lead by giving them a more personal experience even when they have yet to hire you. As in the previous example, you can also use QR codes that the audience can scan to take them to your preferred social media page.
---
19. Use Illustration in Your Design
If you feel like heavy images are not your style, try adding illustrations instead to your business card. This approach gives the design a more personal feel and can make the idea of contacting a professional graphic designer less intimidating. This example also shows how to incorporate color accents to your illustration and tie it perfectly with the overall color scheme of your business card.
---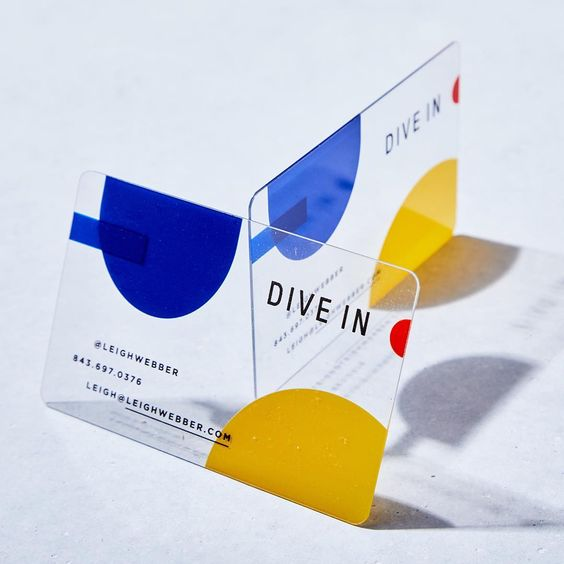 Don't be afraid to explore the use of different printing materials and techniques. Your business card is your first opportunity to interact with potential clients. This is also how they will be able to recall you long after your first meeting. So what they have in their hands that represents your business matters and can influence their buying decisions. Plastic business cards similar to credit cards are becoming more popular and open up more design ideas. Try to make your business card useful and interactive as well.
---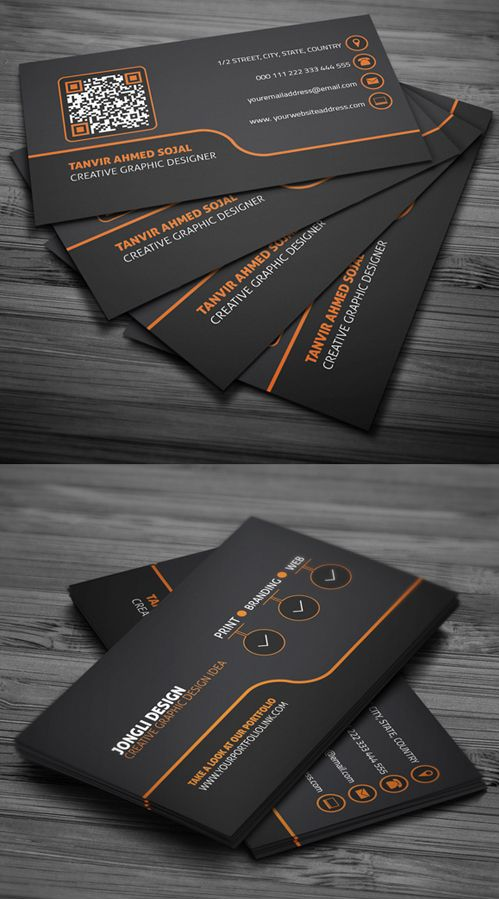 We already mentioned a few times in previous tips how QR codes can be of use and why they are a good idea to add to your business card design. Take the audience to your website, your social media pages, or even offer a first purchase discount through QR codes. This offers an alternative way for interacting and including a call to action on your business card.
---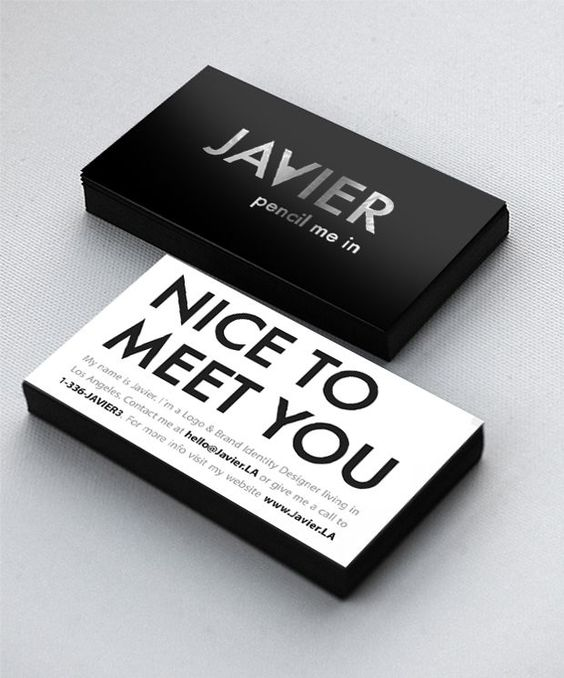 For first-time business card designers, font hierarchy might not be something one considers, but it is actually more important than one could know. The way you present your content through different font color, sizes and weight determines the reading sequence that readers will find on your business card, and it can either help or hinder you from sending a clear message to your audience. Make sure to use larger, broader fonts on text you want to emphasize more and smaller ones for other information of equal value.
---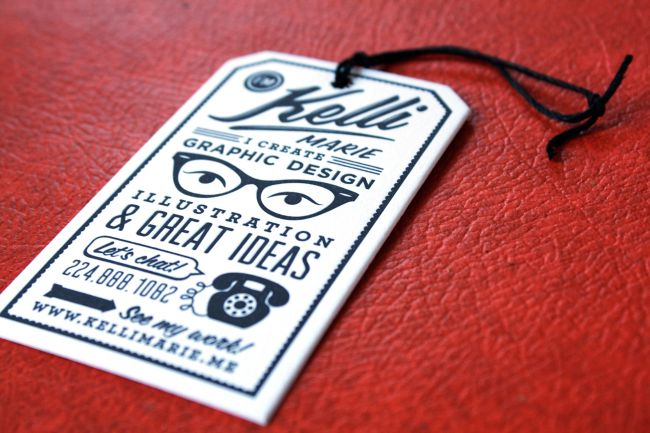 As a graphic designer, you want to stand out by showcasing your style, so try something unconventional. Be conversational instead of the usual way of displaying information. Be more graphic or even play with words and images to send your message across while keeping your readers entertained. The example above displays a poster-style business card that shows much character and personality while effectively communicating with the audience.
---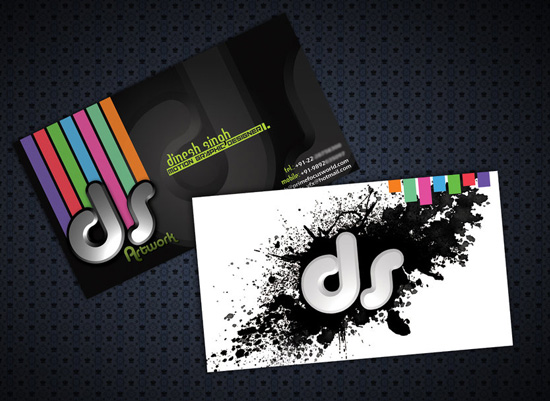 While on the subject of showcasing your style, we have to add that your business card doesn't have to be unconventional to stand out. If you take a look at the example, it shows how the designer showcased their skills, giving the audience an idea of what to expect when hiring this designer for a job. Imagine you hired yourself to do a business card for you and make sure you capture exactly what it is you want your card to look like.
---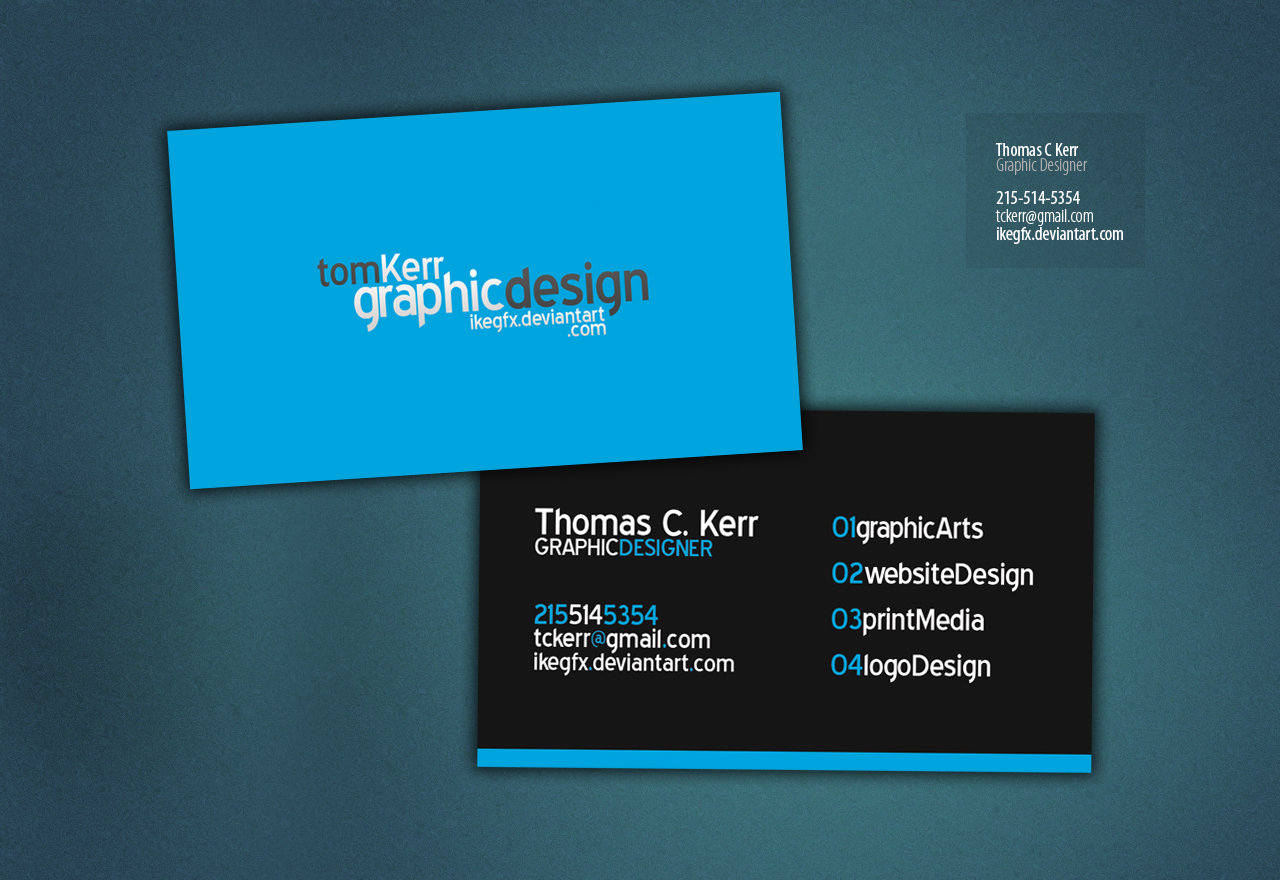 We've shown you a few minimalist designs from our list and it's always about having a clean and simple layout. If you're not into that particular style, you can still avoid clutter and have a great-looking business card. Use the backside to share information with your audience and keep the front free except for the company name, logo and company website. And while sharing information like a checklist, quick tips, services or special offers, don't forget to keep your text organized and readable.
---
Sometimes, in our eagerness to showcase everything we can do, we get carried away and end up with a business card cluttered with so much design and information. By then, any kind of message you want to send is already lost. This is why one of the best tips in creating a business card is to incorporate white space in your design.
---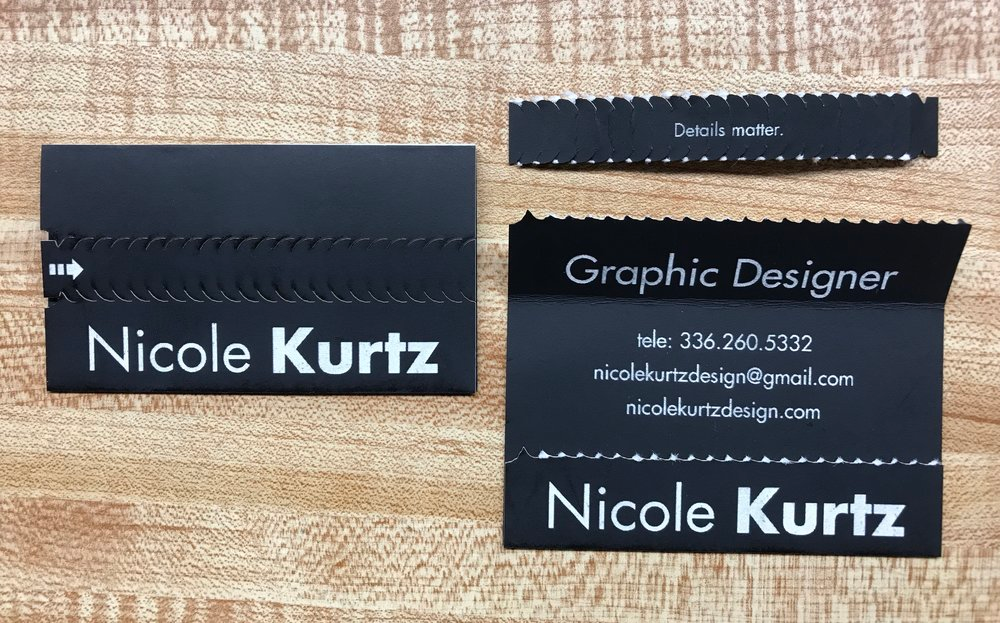 There are many ways to make interactive business cards that can help you become memorable and stand out from competitors. Other than a QR code or tear-off discounts, you can also include a small map, a link to a helpful online tool, or a ruler on one side if you're using sturdier printing material.
---
Over to You
There's a certain appeal in which customers tend to connect faster when handed a well-designed, physically printed business card, even in the digital design industry. Follow our design tips for business cards to make sure you're always ahead of your competition.
To design and order your business cards, refer to our guide on best business card providers. 
Got more tips for creating stand-out graphic designer business cards? Let us know in the comments.