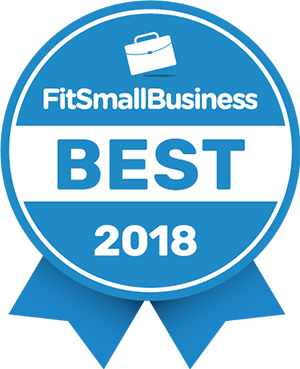 Grasshopper is a virtual phone system that allows small business owners to have a professional phone number that can be used on existing landlines or cell phones. We've named Grasshopper as the best virtual phone number provider for small businesses because they balance a low-cost solution with the features and customer service businesses need. Click here to try Grasshopper with a 30-day money back guarantee.
Summary of Grasshopper User Reviews
What Grasshopper does well:
Users who gave Grasshopper positive feedback said that they are satisfied with Grasshopper's pricing and service reliability. Most users also seem to agree that it's easy to get ahold of customer service and that the support reps are fast and friendly.
Grasshopper also makes it easy to search for toll-free vanity numbers unique to your business. Click here to type in your business name or a related keyword, and instantly see available phone numbers.
What Grasshopper does not do well:
Users who gave Grasshopper negative reviews reported having a difficult time setting up the phone system. Many complained that it was confusing to record voicemails and to get the call forwarding set up properly.
Most Helpful Positive User Review
"Very happy with them. Everything we need, nothing we don't as a digital start-up. The vast majority of our incoming contacts are email, but we've got a professional, toll-free vanity number that looks professional and works well for our large enterprise customers and prospects. Very friendly and attentive account management and customer service. Strong standard feature set, and flexible, reasonably priced optional add-ons to meet your needs, like voicemail transcription, professional voicemail recordings, dial-by name directories, routing to personal numbers, and a dead simple interface for configuring."

— Dan Dullivan
Most Helpful Negative User Review
"I tried to set up my grasshopper account for three days. I signed up. Got a pin that didn't work. Contacted them. Got a second pin that didn't work. Contacted them again, got a 3rd pin that work but when I tried to record a greet it wouldn't let me save the message. And on and on. It's a complete joke."

— Steve
Grasshopper Pricing
Grasshopper has three subscription options: Solo ($24/month), Partner ($49/month), and Small Business ($89 per month). The main differences between the plans are the number of extensions that are included and the number of phone numbers you receive. All plans include unlimited call handling and minutes, but only the Small Business plan has the Voicemail Transcription feature.
Grasshopper Features
Custom Main Greeting
Unlimited Call Handling
Call Forwarding
Call Screening
Inbound Fax
Voicemail Fax to Email
iPhone/Android Apps
Want to really make your virtual phone number stands out? This tool from Grasshopper allows you to create a unique vanity 800 number for your business. Once you've found a number you like, you can purchase it directly from Grasshopper.

Useful Grasshopper Resources
RingCentral vs Grasshopper: Who's the Best in 2017 – Check out the similarities and differences of the two of the bigger players in the small business VoIP field.
Best Virtual Phone Number Provider 2017 – Grasshopper vs. Google Voice vs. Phone.com – Read our buyer's guide for a comparison of the three popular virtual phone number providers. We compare Grasshopper vs. Google Voice vs. Phone.com to give you an idea of which solution will work best for your business needs.
Best Vanity Phone Number Provider for 2017 – Learn about the most popular vanity phone number providers and to see what options are available at different price points.
Best VoIP Phone for Business 2017: Grandstream vs Cisco vs Polycom – Read our buyer's guide for a comparison of the top three VoIP solution for small businesses. We compare Grandstream vs Cisco vs Polycom to help you determine which VoIP phone will be best suitable for your business.
Things to Consider When Setting up VoIP Phone Service – Learn everything you need to find the best VoIP phone service provider for your needs.
Overview of Grasshopper Video
This video shows how Grasshopper phone system works.
Popular Integrations
When choosing a VoIP phone provider, it's important that the software integrates with other applications your business is currently using. Here is a list of some of Grasshopper's popular integrations.
Top Grasshopper Alternatives
Not sure if Grasshopper is the right phone system for your small business? Read our reviews of all top VoIP service providers or check out one of these three Grasshopper competitors.